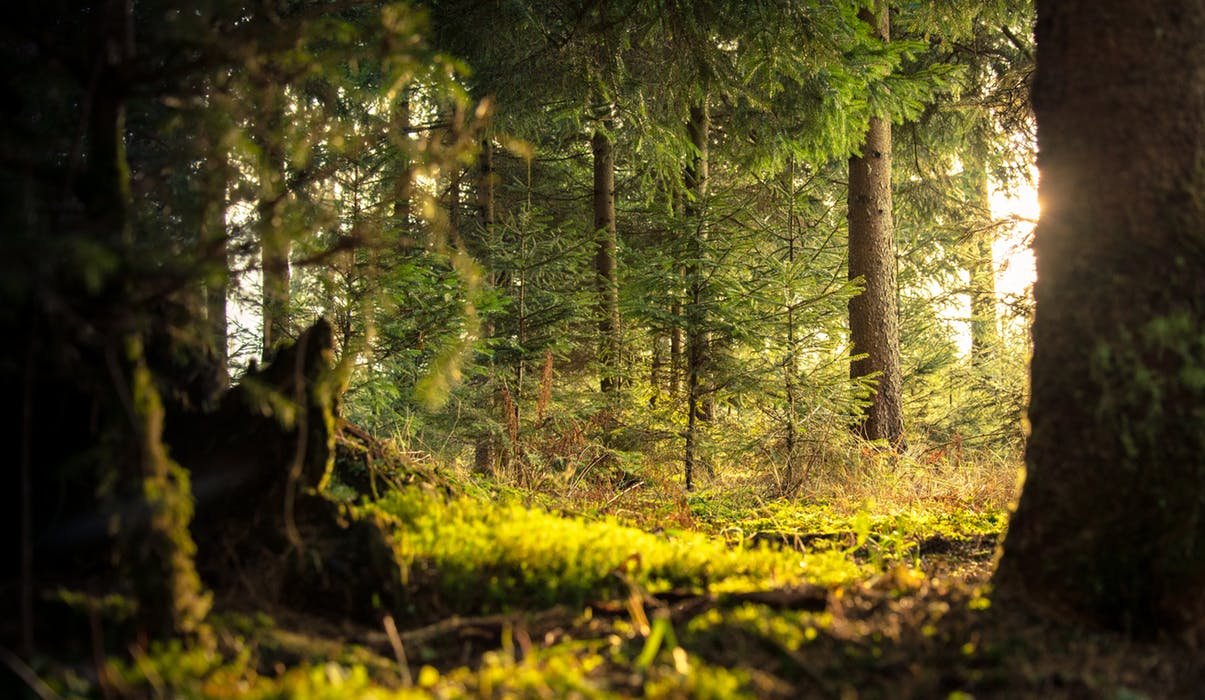 A rare video has come out of 'The Only Single Person in the World'. This video has been viral on social media worldwide, in the Amazon Forest. In this 50-year-old man lived alone in Brazil's forest for the last 22 years.
22 years ago some people from his tribe were killed. Then he was the last living man in that group.
Brazilian government's Fountain Agency has published this video. Although there is some obscure picture, it seems that a man with a fleshy body is cutting a kurshadi tree.
This video has reached out to the whole world and there is a lot of curiosity about this man living alone in the forest.
How was this video?
This man wanders in a forest in Rondonia, Northwestern Brazil. FUNAI is monitoring this man since 1996. They want to collect evidence that he is still alive so that he can be protected in that area.
Staying alone, be happy! ... as a rule of limitation in Nagaland! People in this village make their own coffin hanging on the mountains themselves!
About 4,000 hectares of this area are surrounded by private landowners. Also, any activity that involves access to this area and to harm this person is prohibited.
In the Government of Brazil government, the original tribal people have been given the right to land.
Watch this rare video here:
Fiona Watson, director of Survival International, who works for the rights of tribals, told the BBC, "It is necessary to prove that this person is alive."
He also says that there is a political reason behind this too. "There is a scarcity of farming business in Congress here, so the financial provision for the blooming agency has come down, which has resulted in a big scandal on the rights of tribals here."
What about this guy?
There is very little information about it. There have been many research and news stories on this person. The book 'The Last of the Tribe: The Epic Quest to Save a Lone Man in the Amazon' has also been written by American journalist Monte Reel.
According to official information, no one has contacted this person yet. In 1995, five people, along with these people, lived in this forest. But the farmers attacked them with a big attack. Only one of them survived.
Information about his family or community is not yet known or which language he speaks, how he communicates, information is not available.
For the past several years, Brazilian media calls him the name 'The Hole Indian', because he digs the pothole somewhere in the forest. It is estimated that they should be used to catch or hide the swords.
In the past, he has moved his hut from one place to another with his hut, his weapons, arrows and spears.
Is this video rare?
Until now, this man's only snapshot photo is available. In 1998, for a Brazilian documentary named Corambiara, a filmmaker had taken a photograph of this man wandering along with the Fountain Agency. Later, in that documentary he was shown for a few moments.
The home of this unique home-made house in 2005 in the forest of Mejón. For some days these men had left the house.
Many have expressed surprise about this man's health is still good. The departmental coordinator of the FUNA agency, Altere Algayer, said to the Guardian that "his health is good, he is also cultivating papaya and maize."
No such folks living in isolated tribes, communicating with gangs, do not have the Funa Agency agency. These people have already explained that they are not interested in contact with anybody by attacking those who have contacted him earlier.
Minister of Loneliness! 'Brazil's Trump' for Desperate Loneliness
Fiona Watson, who visited her place of worship, says, "She has seen such violence, has experienced that the world is so dangerous for him now."
Although this video seems to be pleasing to many, Watson says it is essential for its protection.
Why is it very dangerous?
In the 1970s and 1980s, a road was built for industries in this area. At that time forests were slaughtered for the growing demand for the industry. Meanwhile, many efforts have been made to destroy this community.
Even today, slaughterhouses of farmers and trees illegally require their place. So often he has to face some armed infiltrators.
In 2009, a temporary compass was built for this person by the FUNA agency. But this shack was destroyed by some armed groups. In addition, there were some cartridges in place as a threat notice.
According to the Survival International Institute, the world's most populous tribes are here in this evergreen forest of Amazon.
If they come in contact with the outside world, they may be at risk of infecting infectious diseases like fever and pancreatic diseases.
Finally, Watson says, "I do not even need to know anything about this man, but he needs time, because it is a precious treasure of the diversity of human communities, and losing it is like losing a great culture."