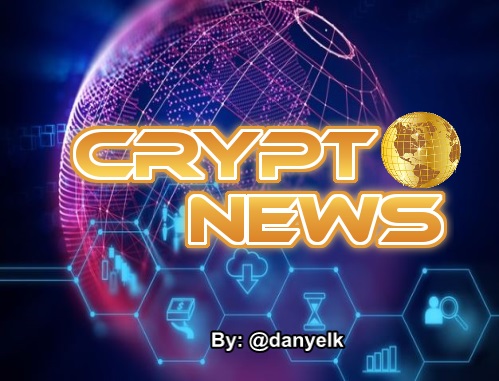 The 10 Biggest Myths about Cryptocurrencies - Part 9
CryptoKitties: What's behind the new Hype?
Europe is Leader in ICO funding!
Adaptation in the USA: Bills & Bitcoin ATMs
The Stock of this Company explodes just because it invests in Blockchain
How the Winklevoss Twins became Bitcoin Billionaires
Blockchain Beach? Aruba is testing Ethereum to support Tourism
Bitcoin Course Challenge Week 9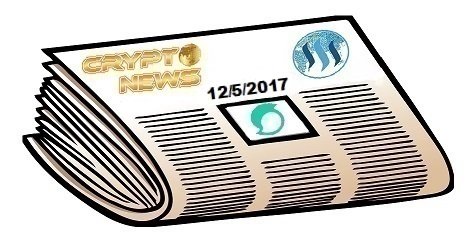 ---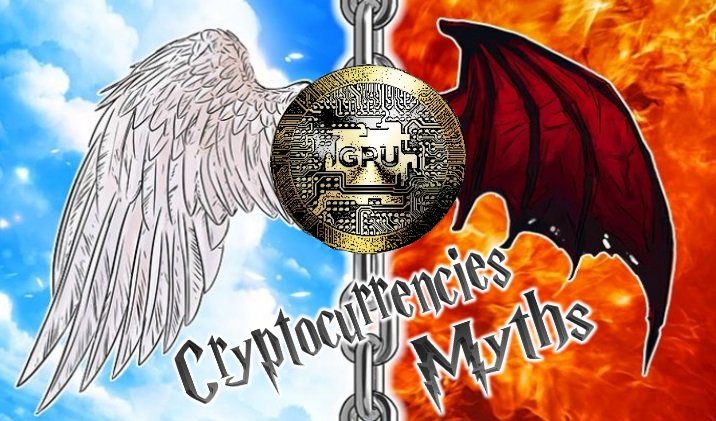 In the series "The 10 Biggest Myths About Cryptocurrencies", I take a closer look at the top 10 claims about cryptocurrencies and their opportunities and risks. In doing so, I will daily explore a new myth and check it for accuracy.
Myth 9: The volatility of cryptocurrencies makes investments unattractive
One of the arguments that is often pleaded against investing in cryptocurrency is: "There are so many price fluctuations and nobody knows what it looks like tomorrow, in a week, or in a month. Let's get away with it. "But are the price developments on the crypto market really a reason to opt against crypto investments? Let's take a closer look at the situation.
In fact, the high volatility in the markets is currently undeniable. The total market capitalization of all cryptocurrencies has increased fifteenfold since the beginning of this year alone - an increase of 1400%. If you look at Bitcoin as a crypto-pioneer, you still have an increase in value of more than 6,000 euros, as it has risen from a price of about 800 euros in January this year to a temporary all-time high of 7,000 euros.
These absolute numbers do not speak a clear language. So you can not imagine the price increase of Bitcoin and other cryptocurrencies as a linear straight line, which starts at a certain starting point and then shows continuously upward. Rather, volatility means a constant ups and downs, including periods of stagnation. Critics might think that these uncertainties make crypto-investments difficult, because you never know what time is best for getting started or when you should probably wait for a course correction.
High volatility can also bring benefits for investors. Especially day traders, who are always ready to buy and sell their coins, can make quick profits through high fluctuations. In addition, larger fluctuations are almost always associated with external events such as regulatory measures or a pending technical innovation. Anyone who is always informed and in the picture, so here is clearly in the advantage and can classify the volatility better.
In addition, it is not set in stone that this high volatility will continue in the future. The crypto market is currently still relatively low capitalized despite the radical increase and very vulnerable to sudden changes in direction. There is reason to believe that volatility will normalize with a higher market capitalization and eventually return to the 2015 and 2016 levels in those years, Bitcoin had lower volatility than crude oil and natural gas.
To summarize, although the problem of volatility is real, it may not necessarily be a problem on closer inspection. Fluctuations can also benefit the investor, and they will become smaller as the cryptocurrency continues. And despite all the fluctuations, Bitcoin and Co. have always set a new record high after every nosedive. Long-term development is pointing upwards, which could also provide security for long-term or risk-averse investors.
Part 1: Cryptocurrencies are mainly used for criminal business such as money laundering.
Part 2: States can not regulate cryptocurrencies and will sooner or later ban them.
Part 3: Cryptocurrencies price rises are a pure bubble formation.
Part 4: The storage of cryptocurrencies is cumbersome and risky.
Part 5: The tax situation for cryptocurrencies is unclear.
Part 6: Cryptocurrencies are not attractive to institutional investors.
Part 7: A regulated trade in cryptocurrencies is not possible.
Part 8: Cryptocurrencies have no intrinsic value.
---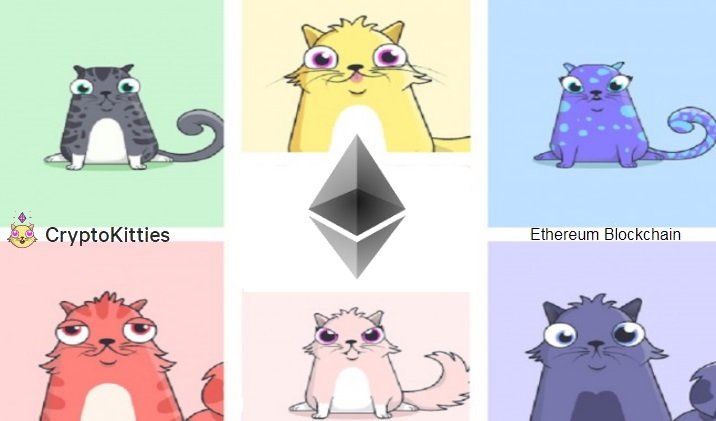 Virtual Cats on the Blockchain: This application is currently enjoying immense popularity, making it one of the fastest growing cryptographic phenomena. But what makes the CryptoKitties so special? I'll take a closer look at what's behind it.
They are reminiscent of a mixture of the trading cards Pokemon and Sims: CryptoKitties. These virtual digital kittens are the protagonists of the Ethereum Blockchain game of the same name. It is one of the world's first games to run with the help of a blockchain, and thus finds itself in a kind of pioneering role again.
The principle behind it is very simple. So you can buy CryptoKitties on a specially created online platform and resell any. The transactions made by the CryptoKitties are noted on the blockchain so that the owner can be identified at any time. Each kitten is uniquely designed and is 100% owned by a user.
The clou, however, lies in the creative way in which the CryptoKitties appreciation mechanism works. So the kittens are all capable of mating and willing and are therefore also good for breeding new CryptoKitties. If you own two or more of these creatures, you can always produce offspring. These new CryptoKitties are - like their parents - genetically unique and belong from then on also to the owner.
The application CryptoKitties represents a new way of token usage of a blockchain. In contrast to crypto-currencies like Bitcoin or Ether, the crypto-kitties are rather crypto-collecting objects that can be traded and exchanged among each other.
In the first week, the game is already enjoying great popularity. Currently, the market capitalization is approximately $ 2.7 million, with individual prices per CryptoKittie - unlike crypto currencies - vary widely. The Genesis kitten, with about 247 ethers (about $ 117,000), is still the most expensive traded, while the market value of most newborns at about the equivalent of half a dollar.
Are the cute kittens an application that should be remembered for the future? The principle behind it is at least interesting and could be a helpful supplement for crypto currencies. However, it remains to be seen to what extent cryptographic objects will be used outside their role within a game.
---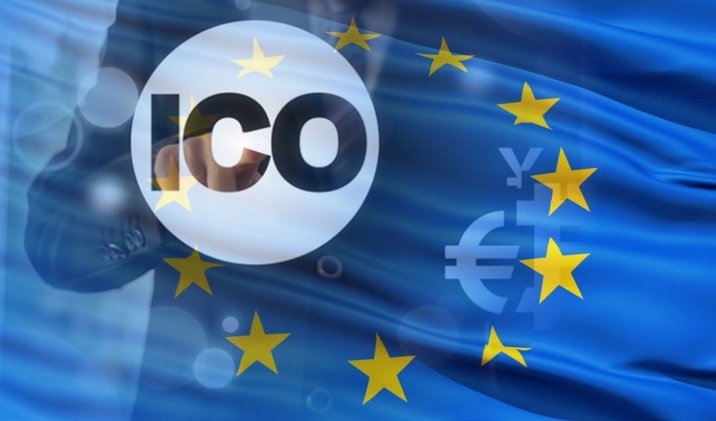 A recent study indicates that over the past three years, European companies have raised more than $ 1.76 billion in Initial Coin Offering (ICO). As a result, European start-ups are clearly ahead of the pack when it comes to selling their tokens worldwide, with a share of 46%.
Last Thursday, the venture capital firm Atomico released a new edition of their study called The State of European Tech. The study can be viewed and downloaded in part or in full on the company's interactive website.
According to Atomico, start-ups in Europe have accumulated more capital through ICO funding over the past three years than in any other continent in the world. In 446 transactions, a total of $ 1.76 billion worth of capital was collected. At 46%, this was almost half of the capital. More than a third (40%) of the companies that raised funds through this reorganized crowdfunding came from Europe. In second place is North America, with a capital accumulation of $ 1.076 billion.
If current trends persist, Atomico estimates that European companies in the blockchain and crypto scene will remain leaders in the next five years. Compared to 2012, there has been at least a significant increase in companies that have focused on these new technologies. Robin Klein of the British investment firm Localglobe says in a video of the study that smaller American companies often find it hard to think internationally. European companies, on the other hand, would be global from the start, which is very important for success. It's not just a disadvantage to start your own business outside of Silicon Valley or the US state borders.
It is worth noting that around a quarter of the companies that were investigated work with a locally dispersed team. A common office for all employees is often not required in this business area. According to the authors of the study, the number of start-ups with a decentralized structure is likely to increase even further over the next few years. We are curious.
---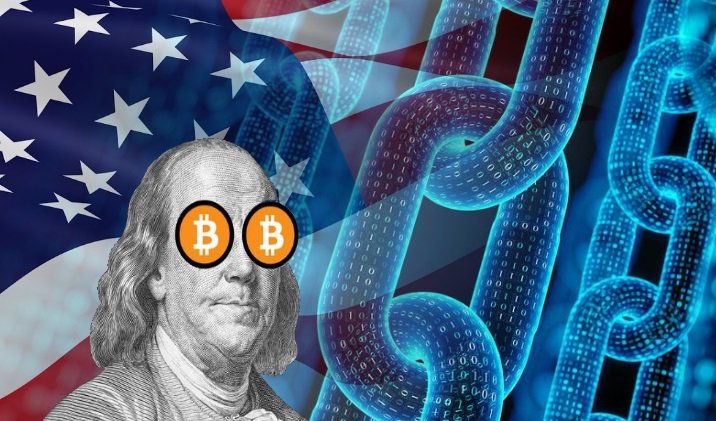 The adaptation of blockchain technology is progressing. While new legislation has been submitted in New York to apply the technology, Coinsource has set up 20 Bitcoin ATMs in the state of Georgia.
New York MEP Clyde Vanbel has submitted four blockchain bills. All four address potential areas of application of the technology in areas of government concern.
The four bills are primarily designed to provide a legal background for the application of blockchain technology. Among other things, studies are required and the potential benefits of technology for elections are explored.
The four bills in detail:
So, while a deputy calls for a committee to study the effects of cryptocurrencies, they are already more than visible elsewhere.
Adaptation at the ATM
Because in the US state of Georgia, the ATM manufacturer Coinsource has installed 20 new Bitcoin ATMs. 18 of them are now in Atlanta and 2 of them in the neighboring city of Athens.
Sheffield Clark, managing director of Coinsource, claims to open doors:

It shows once again that the spread of Bitcoin and the underlying blockchain technology is progressing further. As reported, the United States Customs has recently attempted to control trade and various areas of national security through technology. Earlier in the year, it was also decided to control the import of cryptocurrencies, while elsewhere, more and more political campaign donations were accepted via cryptocurrencies. Blockchain & Co. is thus increasingly penetrating people's consciousness, it remains exciting.
---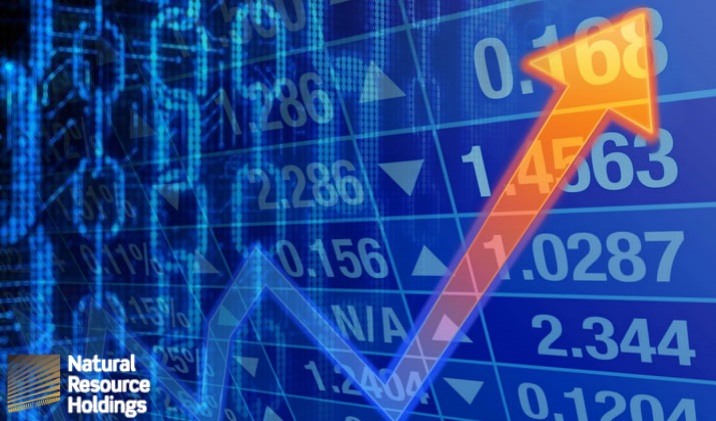 Normally, the Israeli company Natural Resources invests in mining companies. Since her interest in Blockchain is signaled, her share price is going through the roof.
Around the topics Bitcoin, ICO and Blockchain has developed a huge hype in the past months. Best example: the Israeli company Natural Resources Holding. The company is usually specialized in investing in mining companies in North America. There metal is mined. Ever since Natural Resources announced it is focusing more on blockchain investments, the company's stock price is going through the roof.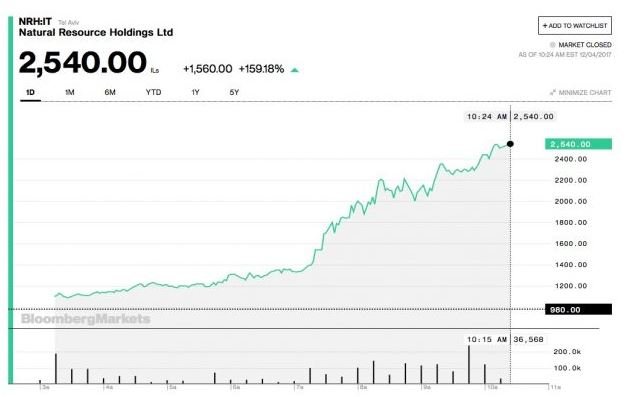 Image source Bloomberg
Since mid-October, when Natural Resources announced it was changing its name to Blockchain Holdings and seeking to acquire a Bitcoin mining farm, the value of the stock rose 2,000 percent. On Monday alone, it was up 159 percent, as the Israeli firm announced to the stock market regulator that it wanted to take over 75 percent of the shares in the Canadian cryptomining company Backbone Hosting Solutions, also known as Bitfarms, as Bloomberg reports. The Natural Resources papers are currently worth 2,540 shekels on the Tel Aviv Stock Exchange.
Bitfarms benefits from the deal because it opens up new money sources in the capital market. For Natural Resources, getting started with the Cryptominer means a strong asset recovery - and therefore an increase in value. The acquisition is said to have a volume of about 150 million US dollars, as Natural Resources CEO Roy Sebag told Bloomberg. Sebag's other mining investment firm, Goldmoney, had announced a store for cryptocurrencies in the fall.
---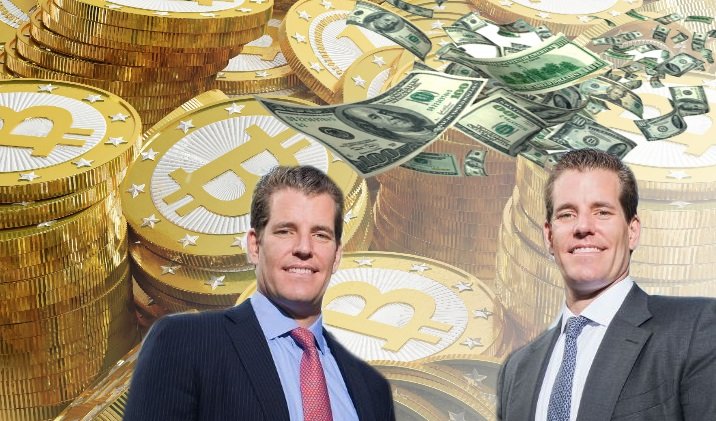 The twins Cameron and Tyler Winklevoss are the first publicly known people to have made a billion dollars in profits just by investing in Bitcoin. Among other things, the two of them are profiting late from the idea of creating a social network.
The Winklevoss twins have made it: With Bitcoin's stock price explosion last month, with an all-time high, and last week's Bitcoin cracking the $ 10,000 mark, their portfolio also rose steadily and is now well over a billion dollars.
The two brothers owe their Bitcoin billion not least to their involvement in the development of the social network Facebook, albeit indirectly. So it was part of the settlement, which allowed the court-injured Winklevosses the large-scale entry into the crypto business in the first place. The brothers had already invested about 11 of the total of 65 million US dollars, which they had received from Mark Zuckerberg as a result of the negotiations, in 2013 in Bitcoin and thus proved a lucky knack.
The twins in Bitcoin, for example, when the cryptocurrency stood at a market value of about 120 US dollars invested a ridiculously low value from today's perspective. At the time, the Winklevoss brothers, with their investment of $ 11 million, claimed to own almost 1% of the total Bitcoin circulation. After the rapid increase in the market capitalization of Bitcoin to the current 200 billion, this percentage is probably no longer true, with a Bitcoin market value of nearly 12,000 US dollars results in 11 million invested dollars at a price of 120 US dollars at least however, a full billion dollars in dollars held in Bitcoin.
However, anyone who believes that the twins have arrived at their destination is wrong. The crypto path of the two brothers is far from over. Earlier this year, they failed to launch the first Exchange Trade Funds (ETF) for listed Bitcoin trading. They were more successful with the foundation of the Gemini Exchange, where daily auctions for Bitcoin and Ether are carried out. And who knows, the first billion could make the Winklevoss Twins even hungrier.
---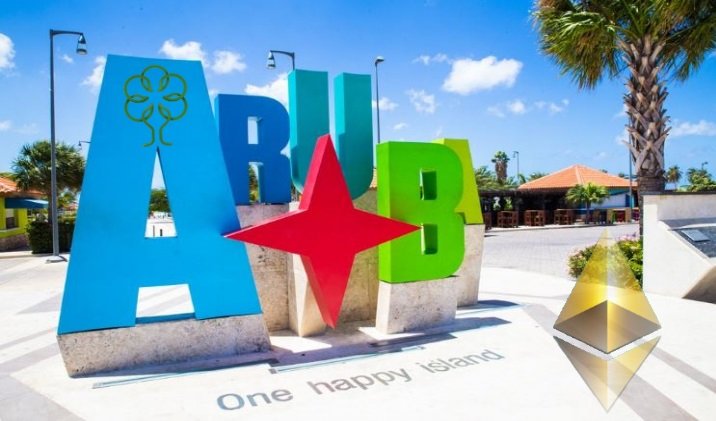 Aruba is looking for a blockchain solution to reduce the power of travel monopolies and to preserve tourism revenues.
These are larger sums for the Caribbean island of Aruba, which is heavily dependent on tourism. With just over 100,000 inhabitants, it can register 1.2 million visitors each year. But as the travel industry is dominated by Expedia, Priceline, a few online travel agencies and airlines, all of which control prices, a significant portion of tourism revenue goes abroad.
Now the ATECH Foundation, which is responsible for the island's technical development, wants to change that by working with the Swiss start-up Winding Tree on a blockchain marketplace for travel bookings. ATECH wants to use the Winding Tree platform, which is built on Ethereum's public blockchain, to connect tourists directly with travel providers, eliminating all middlemen. The elimination of intermediaries in tourism could be particularly beneficial for smaller nations, says Varelie Croes, co-founder of the ATECH Foundation.
Varelie Croes also said:

The island has been investing heavily in new technologies for some time to better prepare for the future. For example, the Smart Island Strategy for the tourism industry has implemented biometric controls at airports and accepted renewable energy.
Small test area
Blockchain was of particular interest in the research. Most notably, the island is exploring its own digital Fiat with the cryptocurrency start-up Bitt, and Aruba's central bank believes it could boost the island's GDP. While the blockchain potential for travel and tourism companies has been widely praised (Winding Tree has previously signed a contract with the major airline Lufthansa), the Aruba project is well on its way to becoming the first fully implemented blockchain travel marketplace. Winding Tree will begin the beta testing phase early next year with the early adopters, with the intention of commercializing end of 2018 first with hotels and later with airlines.
However, the benefits are not limited to Aruba: its small size makes it an ideal area for research. Winding Tree can "use Aruba as a playground for the nationwide introduction of this new technology," said Croes. The start-up has already won the Australian hotel management software company RoomRanger as a partner and plans to announce a major European hotel group as a partner in the coming weeks.
Varelie Croes summarizes:

---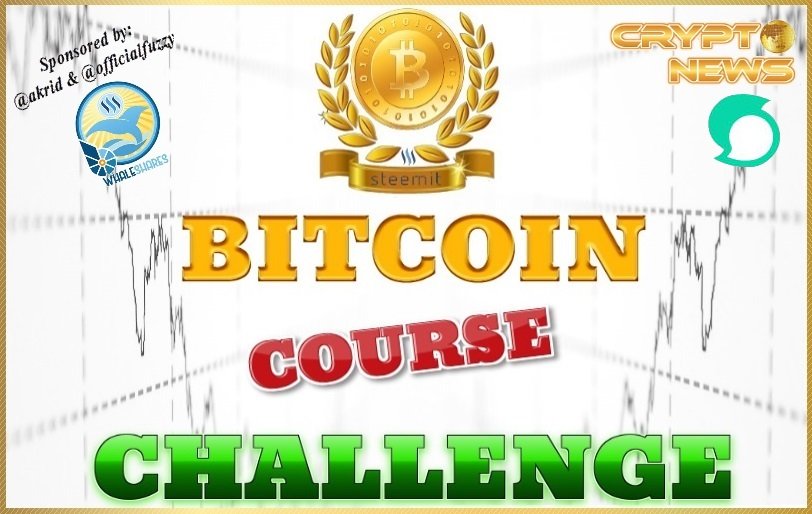 Don't miss your CHANCE to Win 💰 20 Whaleshares + 40 Hairshares💰 in the 🏆BITCOIN COURSE CHALLENGE Week 9🏆
How and where to participate? Just click HERE!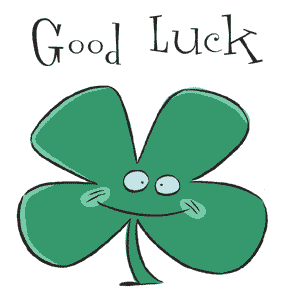 ---

I wish you all a lovely Tuesday!!!
ⓁⓄⓥⒺ & ⓁⒾⒼⒽⓉ
Best regards
@danyelk