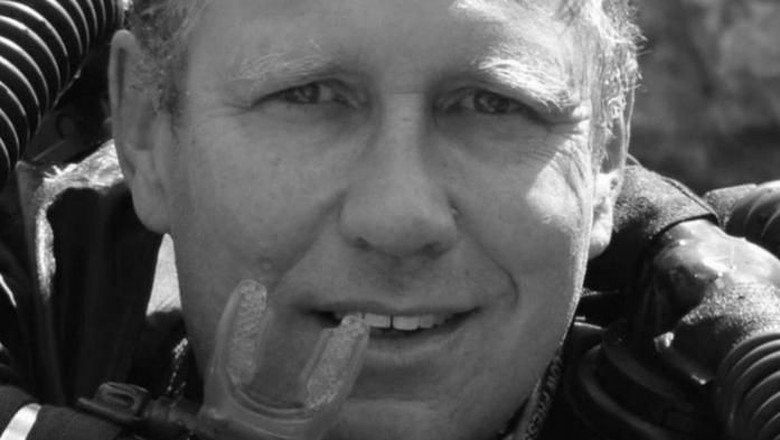 Adelaide - Richard Harris, an Australian doctor who always checks the condition of 12 Thai teenagers trapped in the cave, got the sad news after completing the rescue mission. Harris learned of his father's death after coming out of the cave with the last entourage.
As reported by AFP on Wednesday (11/7/2018), Harris or commonly called Harry specifically requested by experts to be involved in the rescue mission of 12 Thai teenagers and this coach. His figure is very important because he is checking the health condition of the teenagers to then give the green light the start of the rescue mission.
Harris is an anesthesiologist, also a medical specialist in the field of expedition and rescue operations. Not only that, he is also an experienced diver for decades and is involved in exploring diving in the cave of Australia, China, Christmas Island to New Zealand.
Read also: 17 Days Trapped in Cave, 12 Thai Teenagers Down 2 Kg
When the final-stage rescue mission was completed on Tuesday night (10/7), Harris was reportedly the last person to come out of the cave. Harris is part of a 20-member Australian team deployed to Tham Luang cave in Chang Rai, where 12 Thai teenagers and their soccer coaches are trapped.
In order to participate in the mission in Thailand, Harris willing to cancel his vacation plans with family. Australian media say Harris risked his life by diving as far as 4 kilometers into Tham Luang's water-flooded cave to reach the teenagers.
It was reported by Australian television ABC that Harris was the one who decided which teenage order to evacuate. With escorted divers, one by one Thai teenager was rescued in a mission that lasted three stages since Sunday (8/7) then.
Also read: The Divers Faces that Save 12 Teenagers from the Cave of Thailand
As the success of the rescue of teenagers and their coaches sparked global euphoria, the sad news enveloped the Adelaide-based doctor. Harris knew his father in Australia had died.
"With great sadness, I confirm that Harry's father died last night, shortly after the success of the rescue operation in Thailand," said the head of the Medeland SAAS Clinic, Andre Perace. SAAS MedSTAR is where Harris works.
"I have spoken to Harry, this is clearly a period of mourning for the Harry family, with the physical and emotional burden of being part of a complex but successful rescue operation this week," he added.