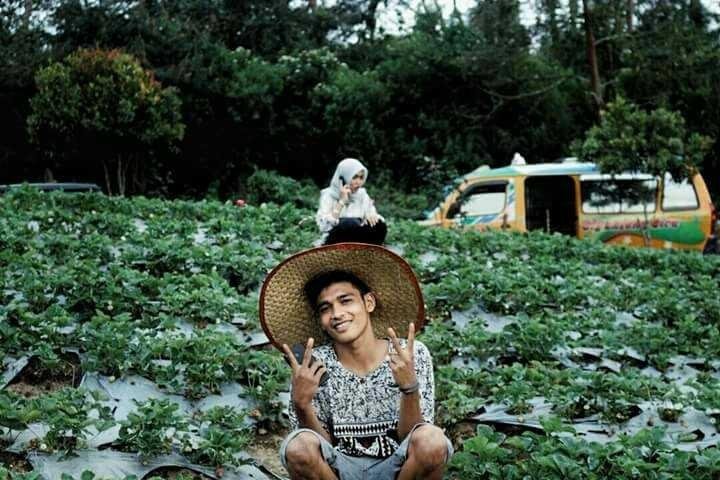 How are you stemians friends all ,,?
This time I want to share my experience that is about How to plant cucumber by using good land or polybag, in order to produce harvest which is expected to be done in the following ways:
Location Requirements Planting
The first step, find a location that gets sunshine suplay throughout the day. You can use the home garden, garden, moor. If you do not have land then you should plant cucumber in doing with polybag media / sack / pot (minimum size 2 kg).
The temperature of the air around the field ranges from 21 to 27 degrees Celsius, it is the temperature dideal how to plant cucumbers. This temperature can you engineering that is in the rainy season, of course, the air temperature is not so hot.
The most important condition of the location, as the first step in how to plant cucumber is, the soil that is used for aquaculture contains many nutrients, fertile (normal PH 6-7). How can the soil be fertile? Read on the stages of cultivation media processing how to plant cucumber.
Processing Media Planting (Land and Polybag)
Forming a fertile soil is a must. How to take cucumber so good results certainly not arbitrary.
a. Land yards.
Perform land treatment first, with hoe, or plowed, to become loose. Then let stand for about 3-1 weeks, so the ground is exposed to the sun. Its function is to break down toxic substances, micro organisms, and decompose the soil.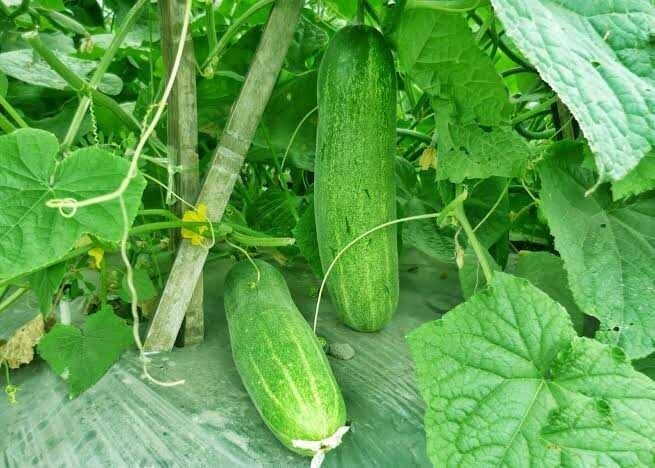 The next process, give enough manure, adjust the condition of your yard land. To keep the acidity it is better to add a little lime farming.
In land cultivation how to plant the next cucumber, you need to form the land into a bed (mound). Ideal bed size L 100 x T 40 x P adjust land. Give the distance between beds 50 cm, serves as a drainage and to understand how to plant cucumber.
How to plant cucumber on the land, it is recommended to use mulch, to keep the cucumber from weeds, so as not to rot and mulch function can help maintain fertility. If there is no plastic mulch, you can use dry hay mulch, and more efficient of course.
b. Media Polybag
If the way you plant your cucumber run with polybag media then, the step that you do first, that is preparing the material, in the form of polyback (2-5 kg). Then after that you have to prepare the soil to fill the polybag.
Use moor land / garden, then prepare manure and lime. Comparison of dosage of planting medium how to plant cucumber with madia polybag is 5: 1 (soil: manure).