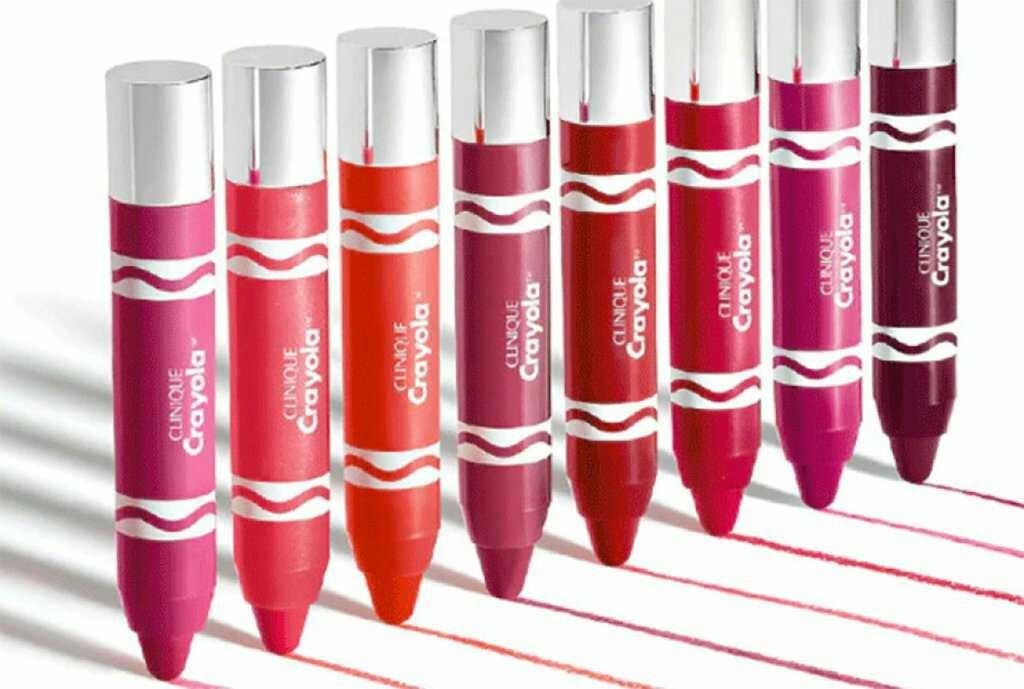 Nothing is more surprising than looking at cosmetic products regardless of where it is being reviewed by beauty influencers in a video makeup tutorial. The incident happened when influencer James Charles and Laura Lee tested a Crayola product that was launched two weeks ago.
They test the quality of packaging by turning the eye shadow palette container. As a result, one of the palettes fell. The reaction that arises spontaneously is silence. Followed by a little insult, and continued by dressing up. At the end of the show, the beauty influencers did not give warm praise to 58 cosmetic products with 95 color variants. Rather than buying cosmetics, they are more willing to buy a 64-color crayon box.
The only thing that makes the influencer's expression look happy is the moment of mixing various lipstick color palettes. Lee exfoliates three types of colors from the Crayola Customisable Lip Palette on a white box specially created to blend colors. Lee began mixing the colors of choice with a lip brush. He continues to do that until it gets the desired color.

Read also: Barbie is a Controversial Person Who Has Crisis Identity The Dark Side Behind Barbie Beauty
Through lipstick, Crayola brings nostalgic elements to old customers who are now adults. Crayola was not willing to disappear from adult memory. In addition to making lipstick, crayon line from the United States is launching a set of makeup brushes, eyeshadow palette, highlight crayon, and color crayon trio to decorate the eyes. Most of them are brightly colored like the colors on the crayon packaging.
Last year, Crayola had tested the beauty market by collaborating with Clinique's cosmetic line. They launched a lip gloss product with 10 color variants. The product was chosen because it is one of the best selling Clinique products. The collaboration result is named Clinique Crayola Chubby Sticks. It looks like crayons.
In addition to unit sold, the product is sold in packages containing eight lip moisturizers with different colors. The colors are tailored to Crayola's crayon color. The texture is made thicker than the usual lip moisturizer.
Before touching the realm of beauty products, Crayola once collaborated with Sail Hansen nail polish line. In the first collaboration, Sally Hansen produced eight colors of nail polish similar to the initial eight Crayola crayons. The collection named Back To School is a hard sell that makes both lines are back to collaborate. In the second collaboration, they launched six colors such as purple, pink, orange, yellow, green, and blue. In addition to highlighting bright colors, Sally Hansen attempts to lure buyers by stating that nail polish can dry within 60 seconds.
In each collaboration, Crayola attempted to package the product narrative by stimulating the memory of the dream activity of girls who were still in school as they dressed. This is not so surprising because Crayola's inspiration comes from the world of education.
Crayons were created by Edwin Binney and Harold Smith in 1903. Initially the two brothers founded the Binney & Smith company that manufactures paint and carbon preparations. In 1900, the company became one type of business that answered the needs of teachers related to the needs of teaching and learning equipment. Their first product into the classroom is a pencil. Several years later, Binney & Smith created a minimum of dust. After that, they see business opportunities in crayon products.
Crayola is created for students interested in the field of painting. The first product appears in eight colors. Crayola got a positive response and became popular. In addition to educational institutions, Crayola's initial customers are the United States government. Binney & Smith take advantage of public enthusiasm by ensuring that the products are safe for children to use. Over time, the company is innovating to create new colors with unique names.