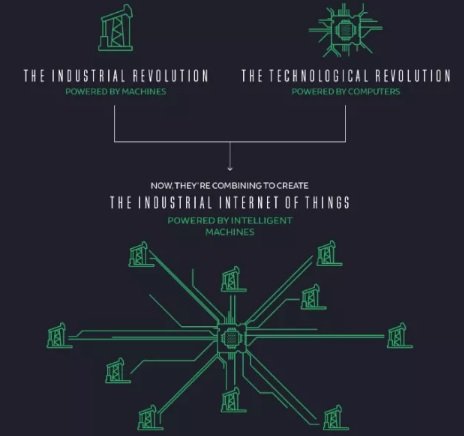 The third great industrial revolution would be the Internet of Things and Blockchain.
IBM, the technology giant, with annual revenues of over 80 billion dollars, has shared an infographic which states that the industry Internet of Things (IoT for short) is the next economic revolution.
According to computer graphics, low-cost sensors and wireless technology long-range they have combined to lead to intelligent machines that will add $ 20,000 to the average income of the US and a sum estimated at $ 15 billion giant to the world economy in 2030.
IBM said in a blog:
These advances beyond manufacturing and extend to agriculture, urban planning, energy management, and more ... It is expected that this growth will be comparable to the industrial revolution.
Microsoft, Cisco and other technology giants have also announced a series of new initiatives Internet of Things this year, and the opening of numerous research centers in collaboration with world-renowned academic institutions. The focus seems to be shifting to what may be the growth engine of the world.
Blockchain public and IoT
Smart contracts and digital currencies like ethereum can play a key role, or at least be significant for the Internet of Things depending on how these public Blockchains develop subset. Add a third dimension, combining sensors, wireless technology, cloud computing, data analysis, and intelligent digital currency contracts, allowing the machines to remain autonomous and commercially for the first time in history.