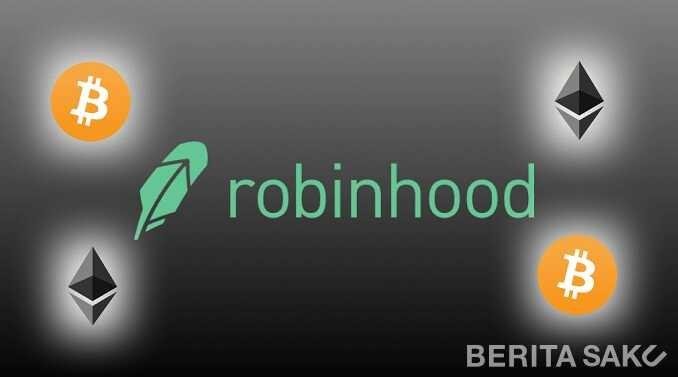 The highly-anticipated free trade platform from Robinhood has been officially launched. The platform provides facilities for 4 million platform users with the ability to buy and sell Bitcoin and Ethereum without commissions. Is the platform really free?
The launch will undoubtedly produce hype. However, there are a number of potential issues with platforms that are mostly flown under the crypto community radar. Robinhood announced the launch of their crypto trading service via their blog on February 22, promising users the ability to access their investments commission-free, on a single platform.
Robinhood More Optimistic With New Features
Robinhood 2
Access to the Crypto platform is severely limited to users based in California, Massachusetts, Missouri, Montana and New Hampshire at the moment, with Robinhood exchanges planning to release crypto trading services in more US states later on. .
Based in Palo Alto, the US-based app offers a range of stock broker services, and has offered market data on 16 different currencies including Bitcoin, Ethereum, Bitcoin Cash, Litecoin and Ripple. The launch of crypto trading features is accompanied by a huge level of hype, promising free trade.
The announcement of the launch of their upcoming crypto trading solution at the end of January, led to increased interest in Robinhood applications by nearly 1 million users.
"Together, we reached four million users and over $ 100 billion in transaction volume on our broker platform, generating over $ 1 billion of commissions stored in equity trading. With the release of Robinhood Crypto, we continue the mission of making the financial system work for everyone, not just the rich. "
The marketing and hype surrounding this crypto trading service, however, seems to be based on information that is not well represented or misunderstood; crypto trading in Robinhood most likely does not really provide a free service.
The platform itself is not an exchange company, Robinhood co-founder, Vlad Tenev described specifically the functionality of the crypto platform in an interview with CNBC last month, stating that Robinhood Crypto does not offer exchange services, but uses only the exchanges available to facilitate trade.