The Agodi Area of Ibadan north, local government area saw a massive amount of corp members in their green and white Khaki as they celebrate their passing out parade. However, it became a sad event for some corpers who couldn't recieve their certificates.
Dissapointed Joyce says not forgetting to put the blame on Nigeria:
"I have been here since eight'o clock, I was the first on the queue, not until I realized I was on the wrong queue, I left my queue to another where there were a lot of people before me, it finally got to my turn and NYSC is telling me they can't find my certifiacate! Why would they make such a costly mistake, anyway, it's Nigeria and I am not surprised". However, Joyce quickly disclosed that they were asked to come back next week and their certificates would be given, she however did not fail to state that NYSC had ruined her travel plans while others were grieved by the fact that they had to put on the Khaki one more time.
The Ibadan corp members reached the peak of their excitement and the first physical recognition of this was through their heavy makeup, some corp members disclosed that they made a lot of money from making up their friends;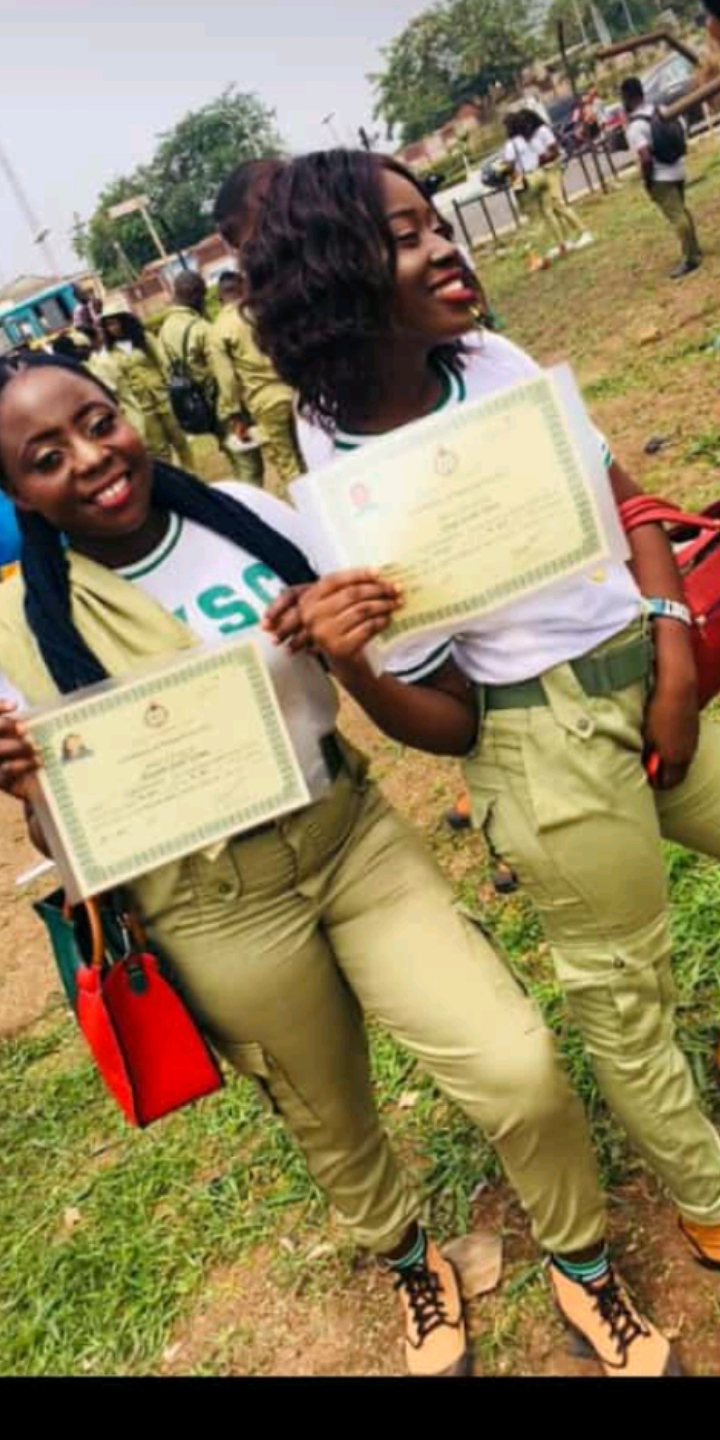 Funny Dumebi asserts in Nigerian pidgin "Every girl no say she must to fine today! You no wan come here dey look like person wey just wakeup when your friends face dey shine like gold, make Tori no too much, na almost 30k enter my hand this morning"
However, the guys didn't seem to be enjoying the make-up spree, guy with dreads in his comment says;
"All the girls are just looking scary, different different make up and hair, today na die" He rounds his comment with laughters from listeners.
In the spirit of celebration, a guy was seen distributing weeds to some corp members who received it joyously. Through hearsays, we gathered that the corp members would be meeting later on at watershed, Ibadan to have their party.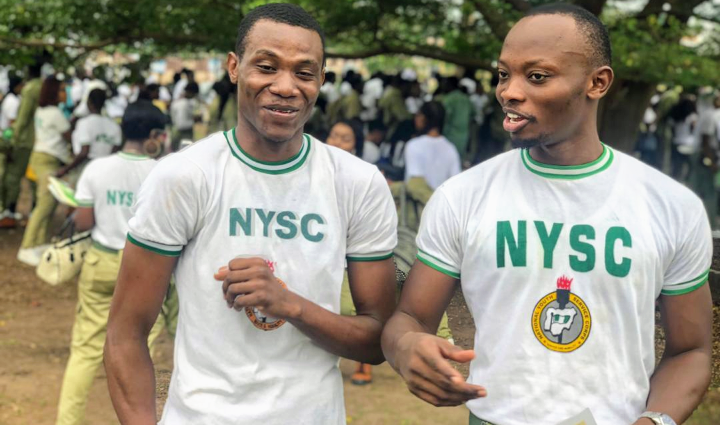 Despite the excitement and "celebrating big wins" as most corp members had termed it, some of them revealed that they were scared of what the future holds as it suddenly dawns on them that they were going into the labour world.
It should be recalled that a week before the passing out parade, the state co-ordinator had revealed that the event should be celebrated on a lowkey, hence there was no drums, no passing out parade however there was a little bit of music going on.
---
Mimy Vanilla reporting...
---
My Pen Bleeds!