These days we have launched our new website. Please take a few minutes to rediscover the site!
https://opmonis.de/new-version-of-our-website-is-available/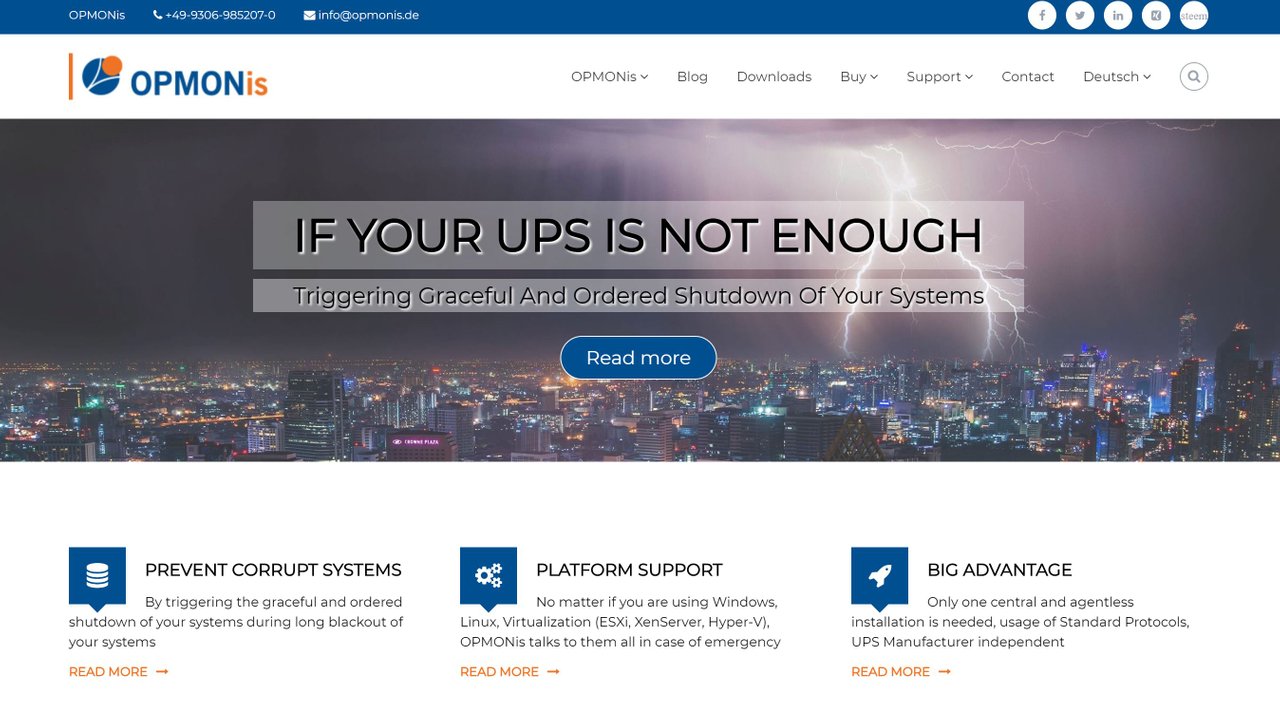 What's new
New Structure and a modern Design
New Startpage with direct access to important information
Blog
Social Media Integration
---
When the power is gone, OPMONis is there
Simply test OPMONis for 30 days for free. No registration required!
==> OPMONis Trial - Download here <==
Information about licensing and pricing can be found here: https://opmonis.de/licensing
We are looking forward to protect your systems against a power blackout.
---
Steem Dollars accepted
If you want to buy a license, you can pay with Steem Dollars !!!