The General Elections Commission (KPU) launched the slogan of "sovereign voters, a strong country" in Jakarta on Friday (27/10/2017), to encourage an increase in the number of voters' participation in the elections, both regional heads, legislative members and vice-president.
Central KPU Commissioner Wahyu Setiawan explained the election of the slogan as mandated in Law Number 7 on General Elections that sovereignty is in the hands of the people.
---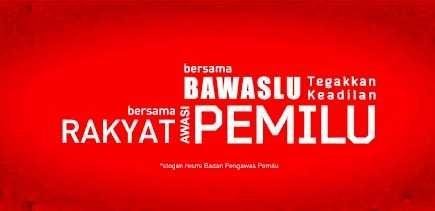 ---
"Philosophically, we launched the tagline to describe what vision to be achieved in the socialization and education of voters.The law states that the owners of sovereignty are the people, in the perspective of the KPU are those who have the right to vote, so that the slogan is expected that the voters must sovereign, "Wahyu said at the Central Jakarta KPU Office.
in addition, with the increase of socialization and voter education, the Commission hope the implementation of the election 2018 and election 2019 can be further strengthen the unity and unity voters. so, reflecting of implementation of the election dki February ago, the Commission want Indonesian community not divided due to differences in political views each voters.
"in addition to the election sovereign, we also, the country strong. so, do not until the election and election became weaken the Foundation of unity and unity of our nation," he added. in the implementation of Democratic party, voters have an important role to form the parliament and the government of a nation. therefore, the Commission argued that voters have sovereign and should not be tercederai by negative aspects, such as primordialism, pragmatism and political transactional.
---
"we don't want to participation voters driven by the movement antidemokrasi, such as political money. therefore, education voters to be one key messages," he said.
http://www.netralnews.com/news/nasional/read/110492/kpu.luncurkan.slogan..pemilih.berdaulat.
https://www.google.com/search?client=ms-opera-mobile&channel=new&espv=1&q=slogan+pemilu+2019&sa=X&ved=2ahUKEwjA-LWCzY_bAhVBpY8KHffkAiwQ1QIoAXoECAkQAg&biw=360&bih=568#imgrc=KQUIU2iBDNJEBM: