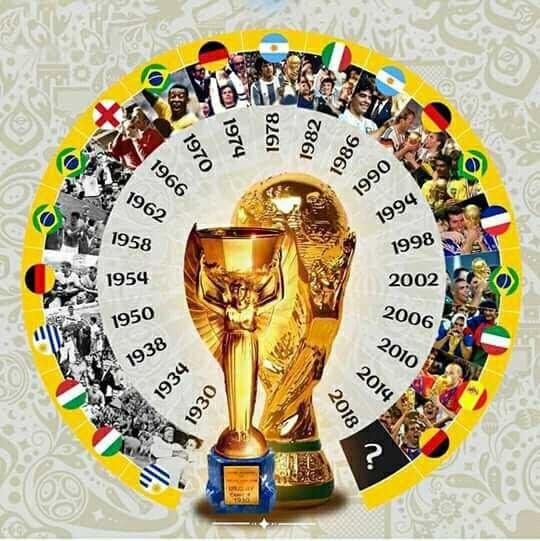 The 2018 FIFA World Cup became the 21st FIFA World Cup, a four-year international football tournament attended by the men's national team of FIFA member associations. The tournament was held in Russia on 14 June to 15 July 2018, [2] after the country was chosen as host on 2 December 2010. This World Cup edition became the first held in Europe since the 2006 edition in Germany. The entire stadium except the Central Stadium is located in Europe Russia, the western part of the Ural Mountains, in order to reduce travel time due to the vast country.
2018 FIFA World Cup
Чемпионат мира по футболу 2018 (Chempionat mira po futbolu 2018) [1]
Tournament information
Host
Russia
Schedule
organization
June 14 - July 15
amount
team participants
32 (from 5 confederations)
The place
organization
12 (in 11 cities)
← 20142022 →
The final round involves 32 national teams, consisting of 31 teams qualifying through the qualifying round and the home team that qualify automatically. Of 32 teams of participants, 20 teams made consecutive appearances since the last edition in 2014 including the defending champions Germany, while Iceland and Panama both premiered in the FIFA World Cup. A total of 64 games played in 12 stadiums spread across 11 cities. The final match takes place on July 15 at the Luzhniki Stadium, Moscow. [3] [4] [5]
The winners of this edition of the World Cup qualify for the 2021 FIFA Confederations Cup.