Influencers have a lot of control on what we hear on news now a days just because of social media sites and this is what Kylie Jenner took advantage of, two days ago.
Two days ago, the Jenner-Kardashian who just gave birth to a cute baby girl tweeted about snapchat and it took snapchat's share like a storm.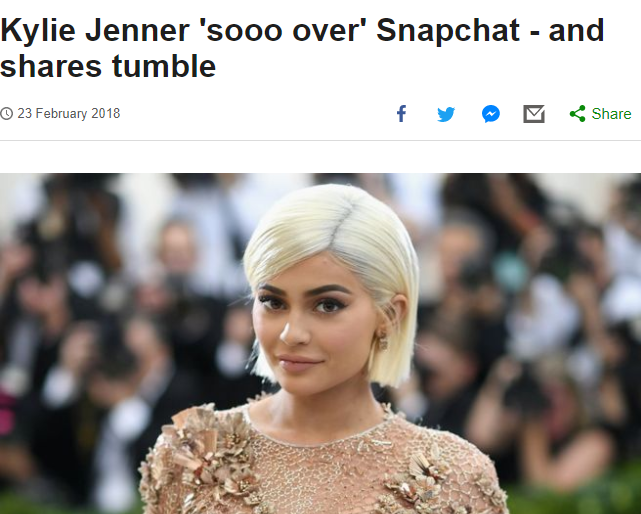 From the day one Snapchat changed its design, it has not been hearing good from its users from all over the world. Many spoke about it before this but no one gave a shit about that but might be Kyli Jenner was bored at home when she thought to tweet about snap to her more than 20 Million twitter followers.

As she has a very big influence on social media and now Kardashians itself have become a brand, whatever they say is taken quite seriously, at least it is reported.
If you just search SnapChat on Google now, you will find only this.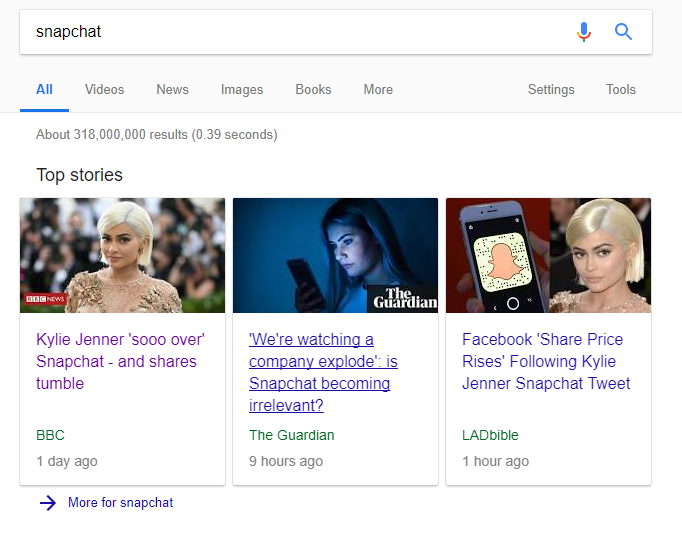 Every big news site and channel started reporting it and Snapchat's share sank 8% which wiped out more than $1.3 billion.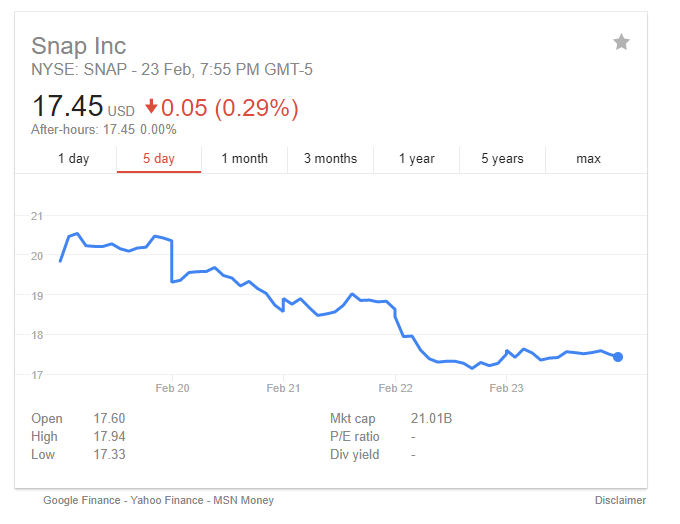 This had created a real hype and every one on Twitter was tweeting about it. At one side users were complaining about the new design while on the other hand people were saying we should use our voice very carefully.
After sometime she realized her mistake that what she has done and she again came to rescue or might be Miranda Ker called her to be careful and save her husband.

Alarming situation
We should be carefull what we say about anything when we have a big influence. Just take example of Kylie, Her one tweet costed Snap more than $1 billion and it is a hell of a lot of money. I will advice to everyone who is influencer, please think before you say anything about anything.