New York just nominated an unabashed socialist for Congress, and she's has some pretty scathing things to say about the current political establishment.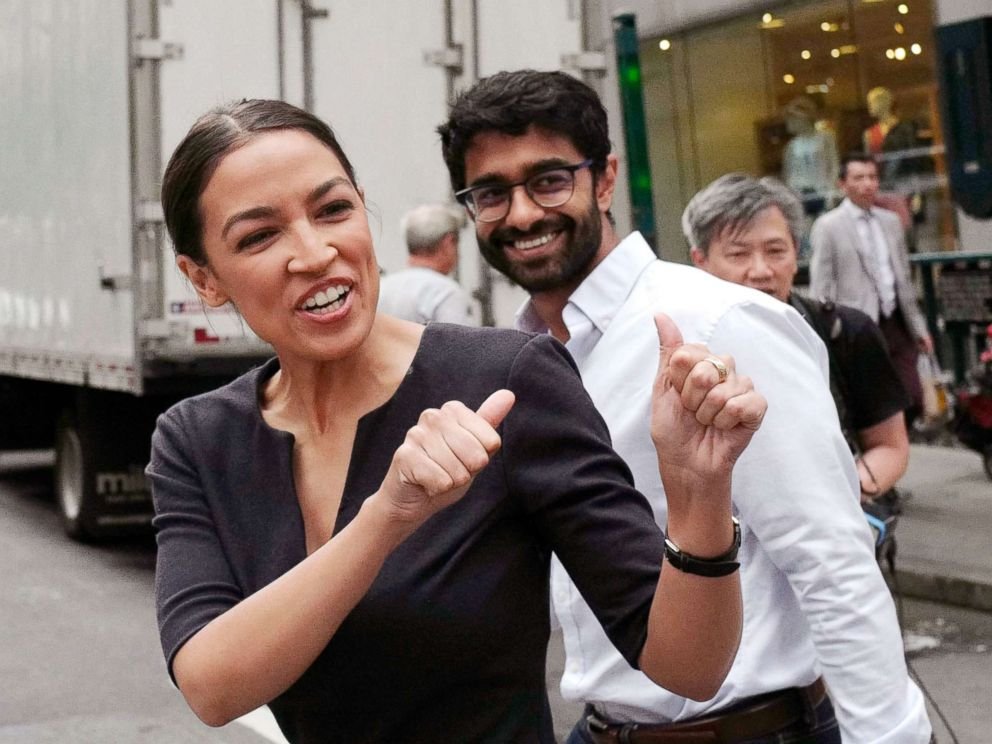 On healthcare:
Improved and Expanded Medicare for All is the ethical, logical, and affordable path to ensuring no person goes without dignified healthcare. Medicare for All will reduce the existing costs of healthcare (and make Medicare cheaper, too!) by allowing all people in the US to buy into a universal healthcare system.
On Criminal Justice Reform:
It is time to reform our criminal justice system to be safer for everyone. Alexandria believes in ending mass incarceration and the war on drugs, and closing the school-to-prison pipeline.
Abolishing ICE:
It's time to abolish ICE, clear the path to citizenship, and protect the rights of families to remain together.
The 6th richest House member Nancy Pelosi was quick to insist that socialism isn't an important or growing force in her party. She's worried.