Thanks to a Saudi-US-UK blockade on their ports, Yemen are suffering from the worst Cholera outbreak in history.
Over 10,000 Yemenis have lost their lives due to Saudi airstrikes using British and American hardware and support.
Despite these challenges, thousands of Yemenis flocked to the centre of Sanaa in order to protest Israeli apartheid and stand in solidarity with the Palestinians.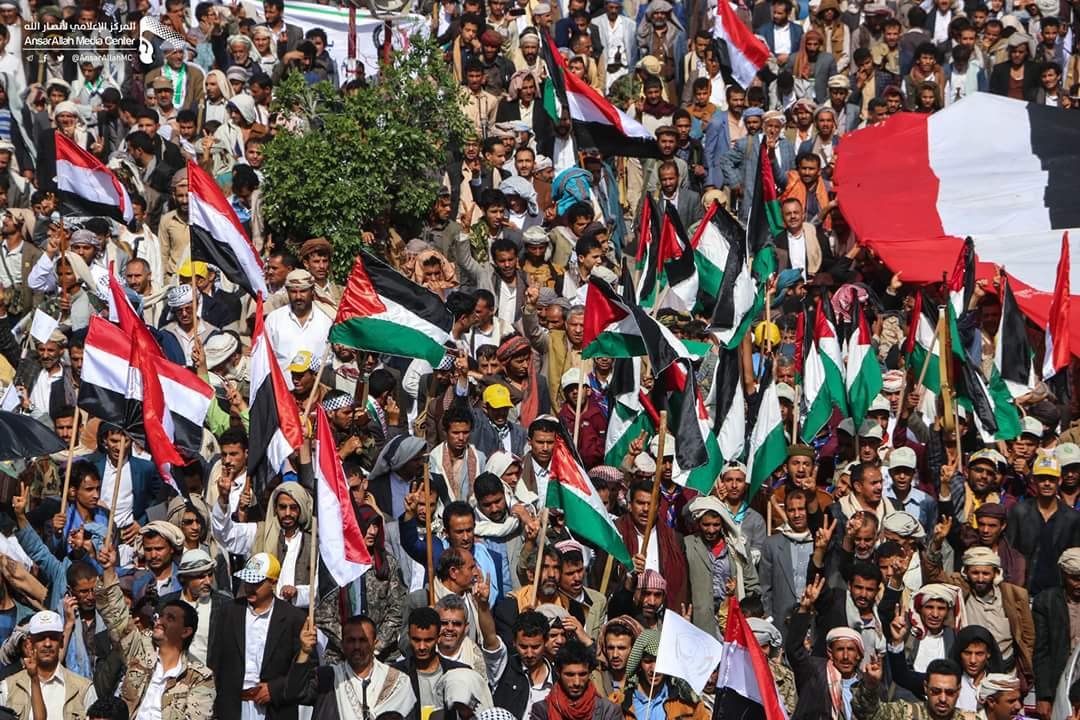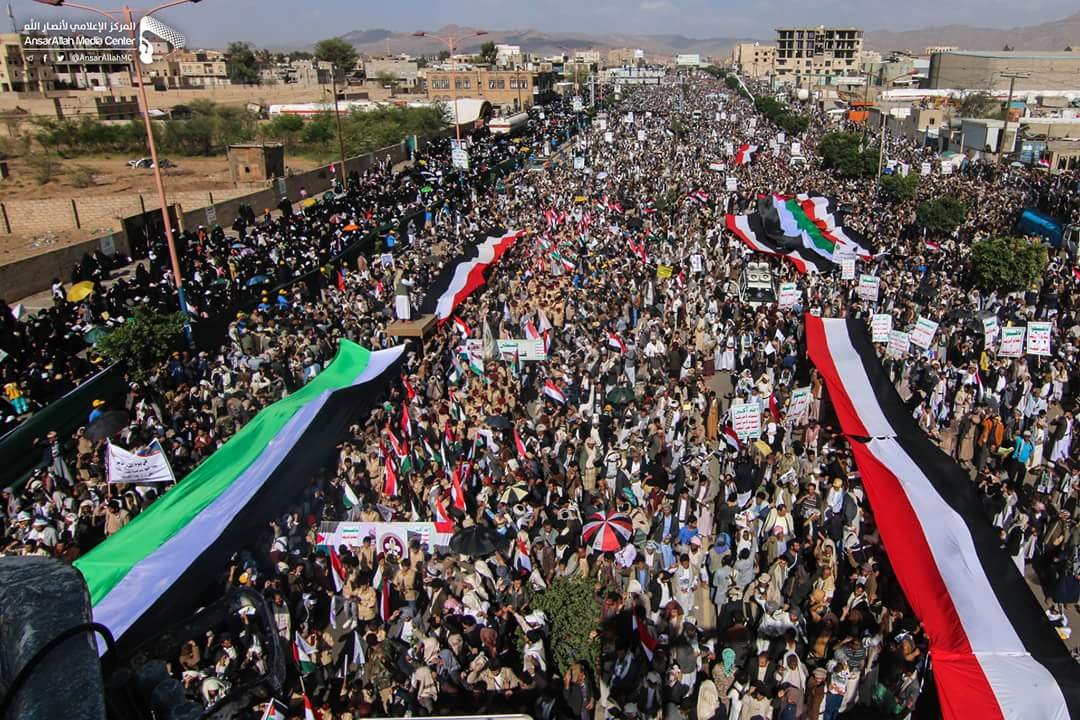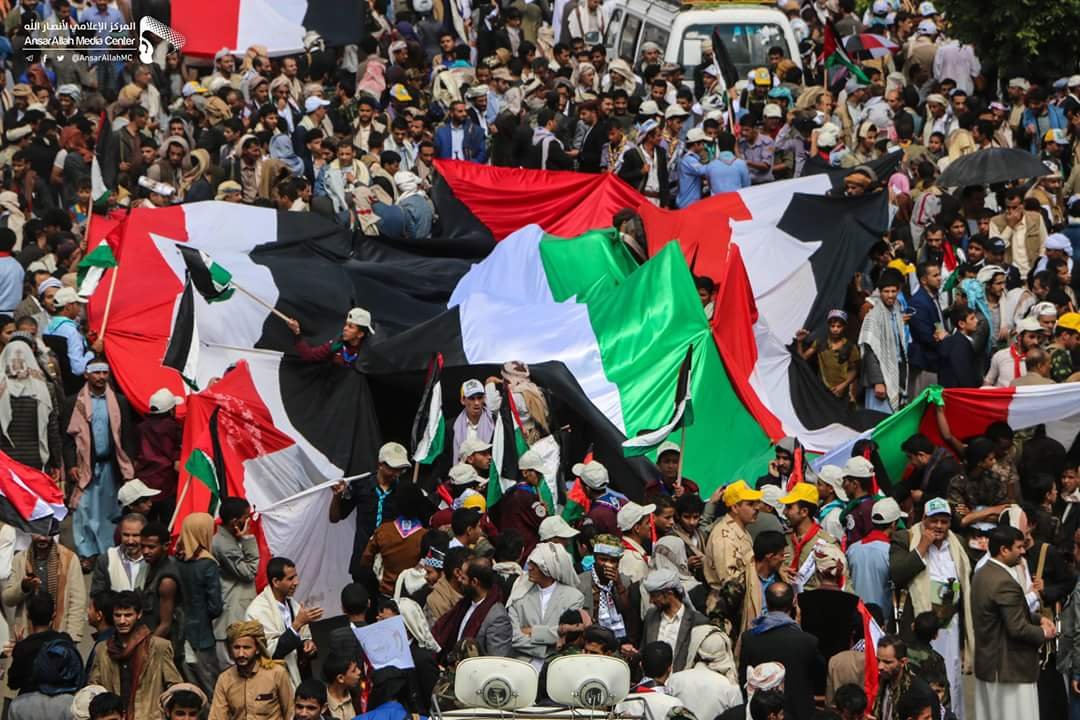 The filthy rich regimes in Saudi and the UAE have totally sold out the Palestinians, while the region's poorest country shows solidarity. You can't put a price on humanity.
Viva Palestine!