An oil tanker burst into flames on Sunday in Pakistan, killing more than 120 people, including those that rushed to the scene of the accident to gather leaking fuel.
According to the head of the Punjab province's rescue services, Rizwan Naseer, about 122 people were killed and another 76 wounded, while many suffer serious burns.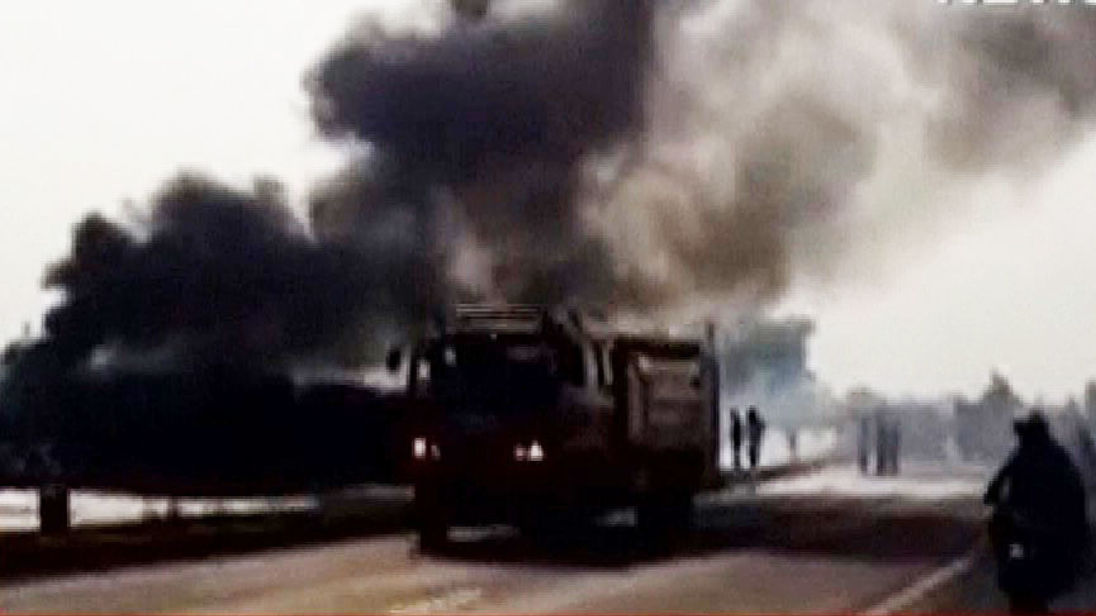 Source: Sky News
An eyewitness said the tanker traveling from the Southern port city of Karachi to Lahore flipped over on the national highway in the Southwest of Multan when the driver lost control.