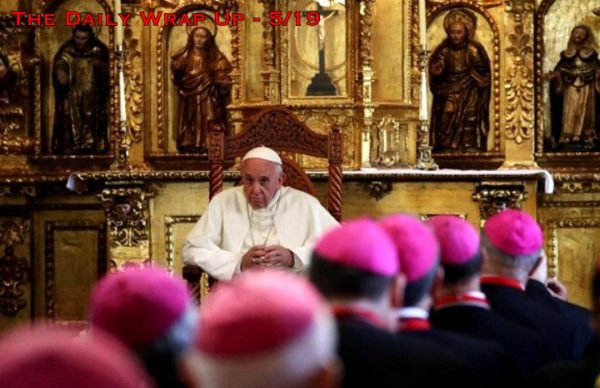 Welcome to The Daily Wrap Up, a concise show dedicated to bringing you the most relevant independent news, as we see it, from the last 24 hours (5/19/18). 
To begin today, I want to open with a very well written and incredibly insightful point, written by Caitlin Johnstone, in regard to the current Trump administration, and how those who have been put in position, not only represent the opposite of what he claimed to be pursuing, but how his actions thus far could not be further from anything resembling his promise to "drain the swamp," and what this ongoing facade reveals:
Gina Haspel has been confirmed as America's new CIA Director fulfilling her predecessor Mike Pompeo's pledge to turn the CIA into "a much more vicious agency". "Bloody Gina" has reportedly been directly involved in both torturing people and destroying evidence of torture in her long and depraved career, which some say hurts the CIA's reputation. Others say it just makes it more honest.
It really couldn't be more fitting that the US now has an actual, literal torturer as the head of the CIA. It also couldn't be more fitting that it has a reality TV star billionaire President, an Iraq-raping Bush-era neoconservative psychopath as National Security Advisor, a former defense industry director as Secretary of Defense, a former Goldman Sachs executive as Secretary Treasurer, and a former Rothschild, Inc. executive as Secretary of Commerce. These positions have always facilitated torture, oppression, war profiteering and Wall Street greed; the only thing that has changed is that they now have a more honest face on them. The mask of the nationless Orwellian oligarchy which dominates our world is slipping off all over the place.
And as if we needed any more examples that mainstream media is the establishment's first line of defense in trying to hide this fact, the mainstream channels obsess over the royal wedding, talk about how the FBI spied on Trump, or continue to be consumed with the shooting to keep selling tragedy for political reasons; all while they ignore the huge ongoing scandal with the Catholic Church and Pedophilia, that the UN just opened an investigation into Israeli war crimes, and Facebook partnering with a NATO think tank. 
But sure, let's talk more about an irrelevant wedding an its elite occultists family members, because that's important. Just like when their lies about the Skripal case imploded or their fabricated story about Syria fell apart, they simply give the people bread and circuses.
All 34 bishops in Chile have tendered their resignations in the wake of yet another pedophile priest scandal in which high level officials covered up the institutionalized sexual abuse of minors - even threatening officials tasked with investigating sex crimes and the destruction of evidence. 
Thirty-one active bishops and three who are retired signed a document with their offers to resign following an emergency meeting this week with Pope Francis. Francis can accept the resignations one by one, reject them outright or delay a decision. 
For all of the "holier-than-thou" admonishments in his letter, Pope Francis is not without blame. The Associated Press reported earlier this year that Francis drew scorn over his appointment of Barros bishop of Osnoro, Chile, in 2015.
The Associated Press reported earlier this year that Francis did so over the objections of other Chilean bishops who knew Barros' past was problematic and had recommended he and other Karadima-trained bishops resign and take a sabbatical.
The AP subsequently reported that Francis had received a letter in 2015 from one of Karadima's most vocal accusers, Juan Carlos Cruz, detailing Barros' misdeeds. That letter undercut Francis' claim to have never heard from victims about Barros.
Francis further enraged Chileans and drew sharp rebuke from his top abuse adviser when, during a January trip to Chile, he said the accusations against Barros were 'slander' and said he was 'certain' Barros was innocent.
So now this is yet again up to Pope Francis to move this forward, despite his long and sorted history of covering up and outright ignoring child abuse in the church.
An Israeli general has confirmed that when snipers stationed along Israel's boundary with Gaza shoot at children, they are doing so deliberately, under clear and specific orders. In a radio interview, Brigadier-General (Reserve) Zvika Fogel describes how a sniper identifies the "small body" of a child and is given authorization to shoot.
Fogel's statements could be used as evidence of intent if Israeli leaders are ever tried for war crimes at the International Criminal Court. Fogel adamantly defends the policy, stating:
"At the tactical level, any person who gets close to the fence, anyone who could be a future threat to the border of the State of Israel and its residents, should bear a price for that violation."
The UN Security Council resolution failed to agree on the initial probe into Israeli actions, despite being near unanimous, Because it was vetoed by the United States, as it all to often the case. However, The United Nations Human Rights Council, where no veto power exists, voted on Friday to assign international war crimes investigators to look into Israel's excessively lethal response to Palestinian protestors.
Israel killed over 60 Palestinians just on Monday, including seven children, bringing the total to 101 Palestinians Israel has killed since they began the Great March on March 30. In that period, Israel has killed 11 Palestinian children, two journalists, on Doctor, one person on crutches and three people with disabilities. And 6,938 people injured, including 3,615 with live fire.
These are facts on either side of the table, some just dispute the context.
Israeli officials announced Friday that they will completely refuse all cooperation with the new UN probe. Israeli officials are expressing outrage at the probe, saying it proves an "anti-Israel bias" at the UN Human Rights Council and amounts to the body supporting terrorism. US officials also condemned the decision, though without a veto they were unable to block it.
And now they Israel is even turning on the US, as Israeli Defense Minister Avigdor Lieberman is now demanding that the US immediately withdraw itself from the UN Human Rights Council as a way of punishing them for supporting the probe. Even though it seems as if they did nothing of the kind, so this is a very interesting development indeed, and could reveal a desperation on the part of Israel. US Ambassador Nikki Haley didn't indicate that such a withdrawal would happen, but complained that the UN should be investigating Iran and/or Venezuela instead of Israel.
On Thursday Facebook announced a new partnership with the Atlantic Council. The social media giant said the partnership is aimed at preventing Facebook from "being abused during elections and fight fake news by using artificial intelligence, as well as working with outside experts and governments."
Facebook goes on to describe how the Atlantic Council's Digital Research Unit Monitoring Missions will be monitoring traffic during elections and other "highly sensitive moments." Facebook claims this will help the company monitor for misinformation and foreign interference, as well as the usual tripe of "protecting democracy." 
Essentially, the Atlantic Council allows individuals or nations to push forth their ideas under the cover of hiring what appears to be a public relations agency but is actually selling access to high-profile individuals with power to affect public policy. Indeed, everyone from George H.W. Bush to Bill Clinton have spoken at or attended council events. 
Despite the promise to document human rights abuses, one would be hard pressed to find a single item on The Atlantic Council website mentioning the human rights violations of the United States or any of their allies - and its website literally regurgitates the establishment talking points as independent facts. 
The list of financial supporters reads like a who's-who of think tanks and Non-Governmental Organizations. The Atlantic Council receives funding from the Brookings Institution, Carnegie Endowment, Cato Institute, Council on Foreign Relations, and the Rand Corporation, to name a few. In addition, various members of the Military-Industrial Complex are benefactors of the Atlantic Council, including Huntington Ingalls, the United States' sole maker of aircraft carriers; Airbus, the plane manufacturer; Lockheed Martin, the shipbuilder and aviation company; and Raytheon, which makes missile systems.
If there has ever been a more clear cut sign that Facebook, as well as all the major social media platforms are simply extensions of the Government, I haven't seen it. Just one more reason for these platforms to be abandoned for less restrictive blockchain based alternatives where censorship does not exist. As it is obvious they are stepping up their efforts to control everything we see, hear, discuss, even think. 
As Caitlin said in her article:
It is always a good sign when people in power become concerned that their subjects are developing the wrong kinds of political opinions, because it means that truth is winning. All this gibberish we've been hearing about "Russian disinformation" and "Russian propaganda" is just a label that has been pinned on dissenting narratives by a mass media propaganda machine that has lost control of the narrative.
And this is why it's getting so overt, barely even attempting to conceal its true nature anymore. Our species' newfound ability to network and share information has enabled a degree of free thinking that the cultural engineers did not anticipate and have not been able to stay ahead of, and they're being forced to make more and more overt grabs to try and force us all back into our assigned brain boxes.
So today, right now, is a more important time than most even realize, and the choices you make in the next few years, might just be some of the most relevant in your lifetime; in social media, in politics, in general. So step back, and think carefully , and support not what is the easiest, or the most promoted, but that which embodies what you feel represents the future you want to see. As Caitlin said, we are winning, even if we don't realize it, which is why it seems to be getting so much more intense.
So to quote Indiana Jones, "choose wisely." 
Please take the information discussed in the video below and research for yourself, and come to your own conclusions. As anyone telling you what the truth is, or claiming they have the answer, is likely leading you astray, for one reason or another. Stay Vigilant. 
Written by Ryan Cristian
Founder, Editor - The Last American Vagabond
WKUP "The Shift" Radio
https://www.patreon.com/TheLastAmericanVagabond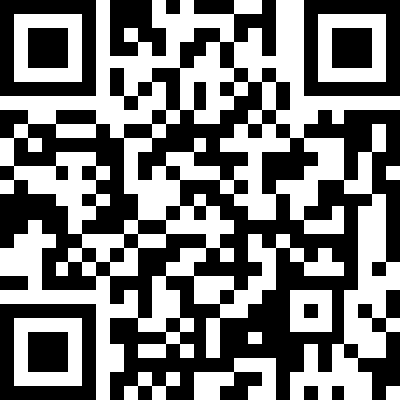 Bitcoin Donations Are Appreciated:
www.thelastamericanvagabond.com/bitcoin-donation
(17behMvnhmEF5kR7bZ9wkvSAB1vLowCcaW)