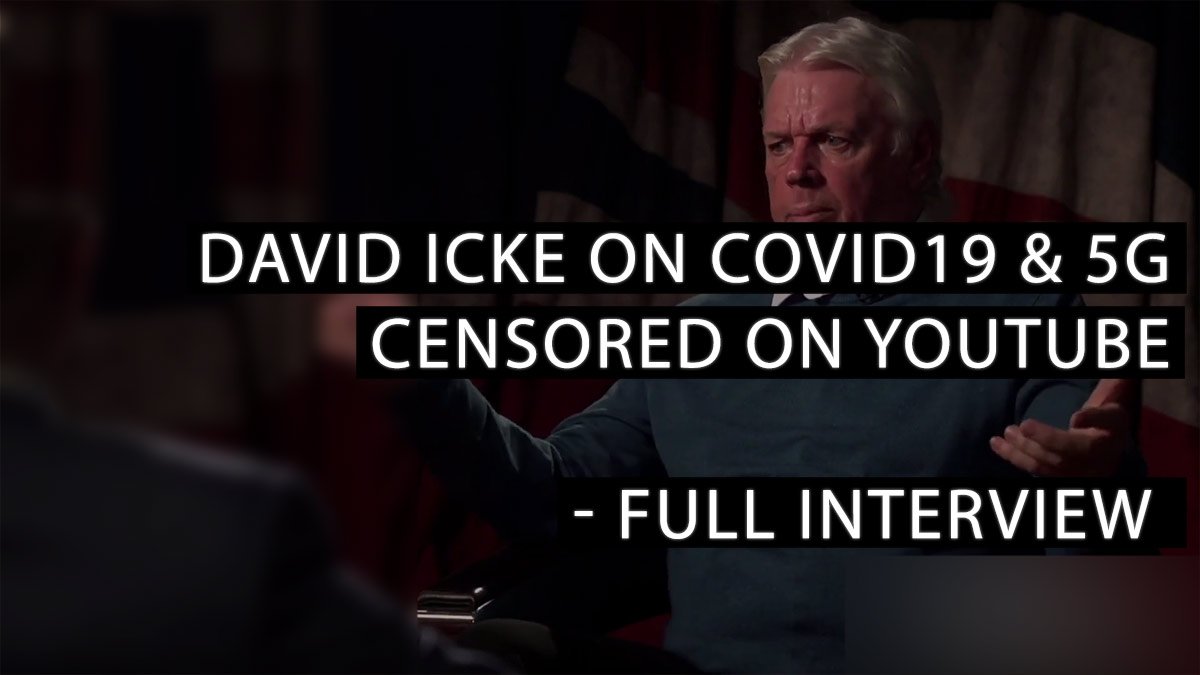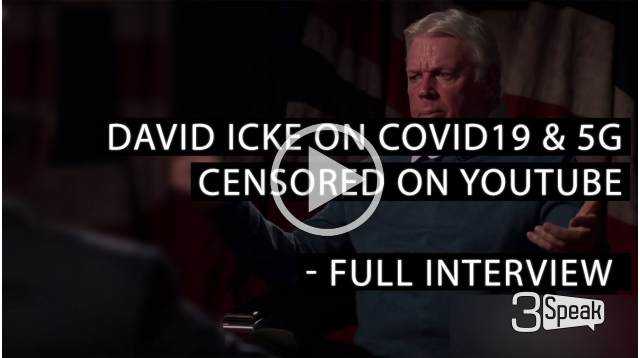 ---
This video has been heavily censored online, more so than the majority I am aware of - What is it that needs to be hidden here? Making up your own mind after due diligence research is the ONLY way to reach the truth here without getting caught up in denial.
David Icke has long been a highly controversial researcher on the topic of authoritarian control, covert technocratic rule by AI and tech oligarchs, secret societies, dissident science and other topics that the mainstream refuse to acknowledge. Recently he has been speaking out on the COVID19 lockdown, virus and it's potential connections to 5G technology. In response to this information being propagated, rather than an honest rebuttal to the scientific claims being made, the UK government has instead chosen to demand that broadcasters completely censor any mention of 5G being connected to COVID19 and Youtube has followed suit. As a result, David Icke's recent interview with the London Real Channel (1.5 Million subscribers on Youtube) has been deleted twice. The BBC has since published a news story about the situation, claiming that David Icke's statements are false and have been scientifically debunked:
https://www.bbc.co.uk/news/technology-52198946
The reality here, though, is that with all such similar stories - the 'debunking' is only a cherry picked debunking of some aspects of the discussion. The key factors involved were never addressed by the BBC. While I personally do not claim to know all the details of the science involved in the possible connection between 5G & COVID19, I do know very well that:
a) We cannot know the truth if discussion is censored.
b) Censorship implies that something is being denied and covered up.
c) There ARE legitimate EXPERTS in numerous health and science fields who have stated for a very long time that 5G poses a serious risk to the health of humanity.
d) There ARE also numerous doctors and specialists who have spoken out about the nature of viruses and COVID19 who say clearly that the mainstream version of events are flawed and inaccurate.
Whether 5G is involved in COVID19 or not, the fact remains that the situation very much does appear to be being manipulated for a variety of reasons, including the numerous factors connected to Bill Gates and his foundation's use of billions of dollars and specifically the investment and development of vaccines by Bill Gates. Not only did Bill Gates organise a simulation of a full scale coronavirus pandemic only a few weeks prior to COVID19 hitting the news, he is also one of the world's largest investors in vaccine technology and owns millions of dollars worth of shares in vaccine companies. He stands to directly profit from the situation.
As I have reported on several times, Bill Gates was on board Jeffrey Epstein's plane several times and has refused to say why. Jeffrey Epstein has been exposed as perhaps being one of the most evil men to have lived in previous decades and had a hand in many projects to develop Artificial Intelligence for a variety of nefarious reasons. For more info on this epic topic I suggest the following extra videos:
Who is Bill Gates?

Jeffrey Epstein Map of Connections:

Videos referenced by David Icke
---