I almost never talk about this subject directly, not because I have fear of the outcome, but because people are being so polarised by the subject in many cases that they have lost the ability to think and see rationally - instead they race to see who can be the first to judge the speaker, put them in a box and then throw mouldy vegetables at them. Unfortunately, that dysfunctional and unconscious approach is now being reflected by the court process here in Britain, as a controversial 'activist' has apparently been jailed under highly suspect conditions - with media gag orders preventing news organisations from reporting on it.. Yet more denial reflections.
What you are about to read is not another one-sided attempt to describe the situation, it is a complex analysis based on many years of deep research and exploration into the unconscious self, the collective self and the ways in which the deep patterns held by humanity are surfacing all around us. I am not a specific supporter or opponent of any group, as such, my aim is always firmly to create and inspire real balance, healing and evolution.
Background: Tommy Robinson, Immigration & History.
---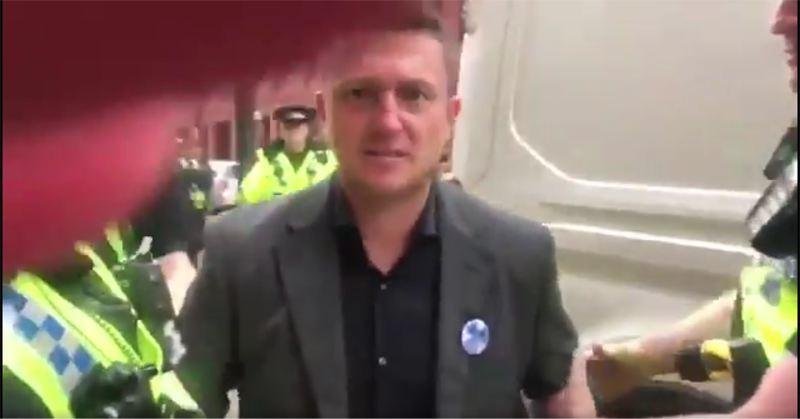 Tommy is not his original name - but that is not really relevant here. He is a man, born in Britain, who became angry and disturbed by the way that islamic (mainly) people had moved into his home town of Luton and changed its character significantly. He took it upon himself to organise a group called 'the English Defence League' - which sometimes took the form of what looked a lot like a bunch of soccer hooligans and sometimes attempted to look more organised or even politically trained (to a minor extent). His aim appeared (to me) to be to raise awareness of the problems in his home town whereby large numbers of immigrants had arrived and rather than attempting to learn local ways and to blend together with local people, they instead pressured local people to conform to their own ways.
Britain is a real mixture of people from a wide variety of locations on the planet and generally (aside from a minority of people who are aggressively against ANYONE from outside of Britain), the people in Britain tend to be accepting of people who visit and choose to relocate here. However, this tolerance and acceptance tends to only go up to the point where they themselves start to feel pressured to conform to the ways of the visitors. It is true that the British inheritance is that of a heartless empire that enslaved and abused countless people around the planet, so it might be said to be something of a karmic reflection for Britain to now face the opposite in the form of those arriving who demand conformity, sometimes under threat of violence and intimidation. That said, however, the people who are alive now do not typically see that they themselves are responsible in any way for this situation, they simply view that their own boundaries are being pushed on and they don't like it.
It is exactly this kind of situation that those who seek to gain personal power love to exploit. If we look back through history, most of the dictators who have killed millions have used the tactic of engineering racial tension in order to then 'solve' the problem and be seen as a 'hero' - gaining personal power in the process. I am not saying that this is Tommy's aim, but he should be aware that he is fitting in to the pre-judgements of many people by sometimes acting in a way that makes him seem similar to these characters from history. On the counter side, religion has often been used as a vehicle to rally large groups of people together to attempt to use them to take land from other groups - whether by force or by other means - so this is a minefield (mindfield) in a large number of ways.
In some senses this situation is like a microcosmic stage performance of imbalance and dysfunctions that have been with us for 1000s of years, changing form but never being understood deeply enough by people with enough consciousness and compassion to be able to resolve it in a peaceful and meaningfully lasting way.
Tommy's Arrest
---
I heard yesterday morning of reports that Tommy had been arrested while live streaming to Facebook from outside a court which was hearing a case of an alleged gang of muslims rapists who had targetted children over an extended period. In the video, which you can see on this MSN page he can be seen to be arrested for 'breaching the peace' while doing nothing but filming on a street.
This in itself is highly disturbing, since he was in no way breaching the peace from what I could see and furthermore, he was then apparently taken to a court and sent to jail for possibly 1 year for 'contempt of court'. It appears that this charge stems from him already having been put on a 'suspended sentence' from another court case for the same type of action outside of a court that was hearing a similar case. As I understand it, he had been released from the previous court case on the condition that he didn't do something similar again (I am filling in some gaps here). The court case was apparently secret, did not involve him having legal representation and the 'judge' involved then issued the press with notice not to report on the story!
There are so many problems with this, it's hard to know where to begin. First of all, he was arrested under false claims since he was not breaching the peace. To my understanding a breach of the peace is a common law offence, which is quite vague but which generally means that the person is acting in a way that is inciting violence or likely to lead to criminal behaviour. If this is to be extended to simply standing on a street filming - then we can all be arrested for breach of the peace if someone somewhere says they don't like us and we happen to be filming near them. Secondly, having a secret court without a lawyer - silenced in the media - is a terrible crime in itself - it has no place in an honest and free land. Due process appears to have been completely denied here.
It appears that the media are banned from commenting on the subject until the court case is over, to avoid prejudicing the case. On a certain level this is understandable, since it is right to prevent politicised voices from influencing the outcome of a trial (although it is debatable whether a trial is a good idea in any case to begin with, in any situation - due to their corruptibility and high probability of causing more problems than they solve). However, the practical reality here is that someone who actually does appear to be standing up for the rights of abused children and for local people - on some level - has been whisked away almost in total secrecy (if it weren't for the fact that he and others filmed it) and is now in jail for apparently doing very little at all.. While it is commonly seen to be the case that massive amounts of rape and abuse are occurring in certain parts of the country and have largely gone unchallenged by the government and police.
Dissolving Disputes instead of Worsening Them
---
When control is used to attempt to solve a problem, it rarely works or helps. If the free will of those involved is not being respected, then feelings of discomfort and anger are likely to arise. In cases where a group or individual is really and truly acting anti-socially and criminally, then they should be treated as such - in a balanced way and in the way that the society considers to be the way that is applied to all such cases. By avoiding the problems, they will only get worse and by only targetting individuals for control, opportunities are created that can be used to further polarise and divide the people involved.
When people are turned against each other, they are also turned against themselves internally. Think about this closely and feel into it. If you or someone does something to me that I consider to be wrong or dangerous, I have a few choices - I can attack, I can do nothing, I can walk away, I can attempt to communicate to change the situation or I can look into other causes for the event that might not be so obvious and change them on their own level. If I do nothing, including not express my feelings and allow them to create change - then I will likely stew in my anger and discomfort - which is a form of turning against myself. By denying my own emotions, I am being vile to myself - it is inner violence. This bitterness can turn into further dysfunction and can then be projected out onto other people who are then blamed for 'making me feel this way'. However, more healthy options exist.
If we process our emotions in real time and do not supress them, they can give us insights, balance and guidance. If we compress them and refuse to allow them a voice, they can become warped, twisted and actually lead to the kind of abuses we see on Earth all around - even up to and including wars.
The more emotionally healthy we are, the more spiritually balanced we are and the greater understanding we have about life and how to solve the issues we are facing in ways which respect those involved and feel good to all involved. By not injecting venom, conflict and intent to 'get even', we defuse the situation to some extent. This does not mean we do not defend ourselves against real attack - it just means we create the space for actual change, instead of just creating more of the same. The same we have faced for 1000s of years.
Einstein is quoted to have said that:
The definition of insanity is doing the same thing over and over again and expecting a different result.
Practical so(u)lutions
---
So what does this all mean in real life?
Those who are using violence to attempt to overpower others may well be feeling overpowered themselves and thus see it as ok to use violence. They need to think about whether this is something that they really need to do and they need to know that the path of violence ultimately only leads to their own death. So this is about choosing life or death.
Those who choose life need to know that life requires both love and balance to be sustained and there is no way to have life without them being present. So there is no benefit that can be found in either allowing imbalance to exist in ourselves, nor around us. However, how we come to balance is the important thing here - it is entirely possible to think that we have balance or that we are heading to balance, when we are not.


Balance is accurately defined as:
No part or aspect is overpowering any other part or aspect (of a person)


So if people are grooming and raping girls, then they are overpowering the free will of the girls and the will of their parents who seek to protect them from such things. This is out of balance and needs to be resolved.
If people relocate to another area and start trying to force their ways onto the other people, then this too is out of balance.
If a government attempts to force its ways onto people then that is out of balance and ultimately that is occurring to most of us on a daily basis. I see that imbalanced government is really at the root of much of our issues here - however, this too begins inside of us and not 'out there', since we ARE our government in many ways and the embodiment of the 'will of the people' being disconnected from us in the form of parliamentary dictation is only a reflection of our own inner disconnection from our own will due to our own denial of our own needs and emotions.
The only way to have real balance here is to look at every single way in which balance is being denied and to make the called for changes such that new balance is found.
Is it balanced to say that 'x,y,z people should not be allowed into a particular land when they want to come'? This is not an easy question to answer as there is an apparent clash of wills. However, this comes down to NEEDS. If the two groups are not ready to hear each other (and themselves) deeply enough to live in peace together, then they need to ask themselves if they really NEED to be in the location in question. In the case of England, for example, those who maintain traditions and ways of life from that land will typically see that it makes sense that they do indeed need to stay in that land if they are to retain their preferred way of life. Is there a real NEED for other cultures to come to the land and stay? Even in the face of adversity? The world is quite large and England is not, so I do not feel it is wrong to point out that it is hard to justify a real need for them to be there - when there are many other locations to locate to where they may feel more at home and will not meet resistance from those who feel overpowered by their presence.
It is possible that some have come as refugees from war torn lands and in many cases then it is possible that the British government is partially responsible for causing that conflict. So while it is appropriate for them to be helped by the British government, is it really help they are receiving if they are placed in a location into which they will not or cannot integrate?
Global solution for global problems
---
It is clear to me that we cannot solve such problems in a fully localised way, since the problems are of a worldwide scale. If we move one group to another location, that may relieve some tensions, but the overall problem can resurface at any time. We must go to the root causes of the issues and typically this is a combination of:
Lack of personal evolution and consciousness leading to false beliefs and poor decisions.
Lack of enlightened guidance in government and among those making global decisions
Lack of understanding of the role of emotions and denial in life and the ways in which these must be fully comprehended before real peace can be achieved.
In an enlightened world based on compassion and understanding, there is no room at all for conflict or overpowering of ourselves. This is therefore where those who choose life are headed. Sadly, the rest will perish as there is no other possible outcome for them.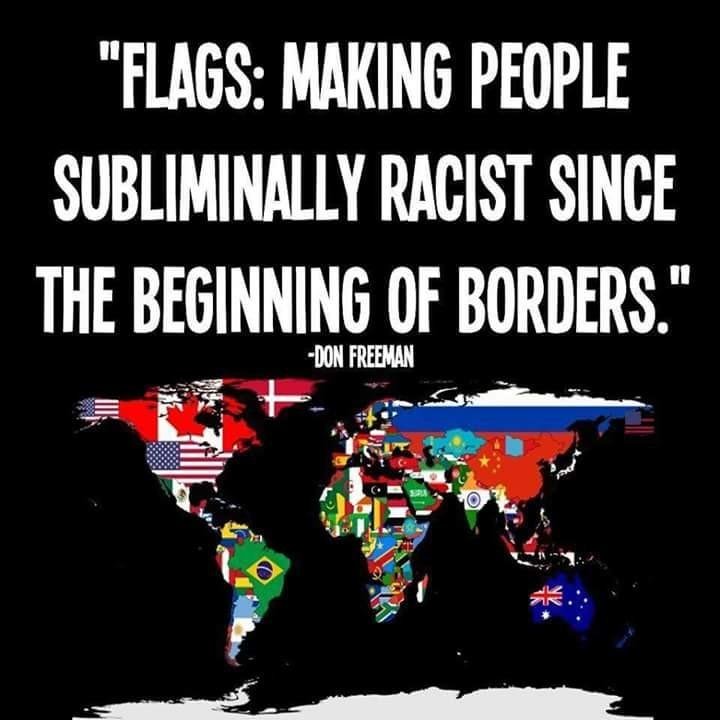 I do not personally consider government to be a great solution here either, since government typically also involves overpowering of people - however, i will not close out the possibility that as we evolve our understanding of balance we might too change government so drastically that it becomes balanced too (we probably wouldn't recognise it much though, as compared to the form of our current versions of government).
We now have the technology to communicate and share globally in ways that have never been been possible in recorded history, so in a way it is a golden opportunity for us to resolve our issues and meet our real needs in ways that are non combative and that create a lasting peace.
How can we personally justify spending our days watching TV, entering eating competitions and arguing with each other when the pain that motivates us into these dysfunctions needs to be healed and when we could be helping so many others to heal too using our new technology?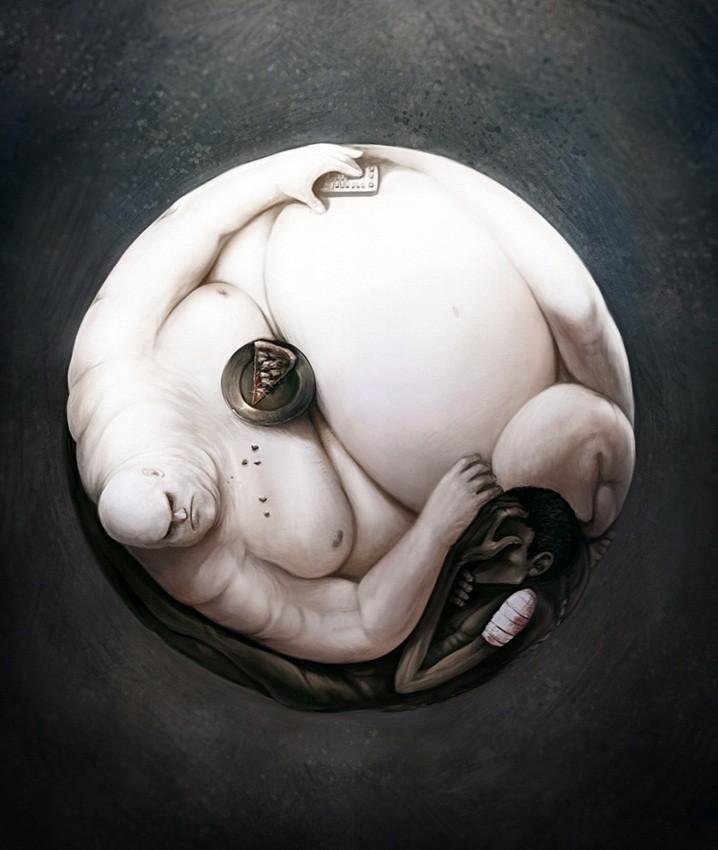 The grace we need will come only through self respect, self acceptance and intention to heal, balance and evolve. Feelings of powerlessness will give way to feelings of peace once the needed understandings are allowed and accepted.
Wishing you well,
Ura Soul
Vote @ura-soul for Steem Witness!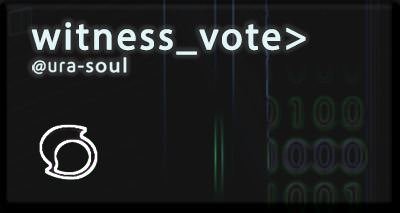 (Witnesses are the computer servers that run the Steem Blockchain.
Without witnesses there is no Steem, Steemit, DTube, Utopian or
Busy... You can really help Steem by making your 30 witness votes count!
Don't forget, there are more than the 50 witnesses you see on the witness voting page in steemit.com)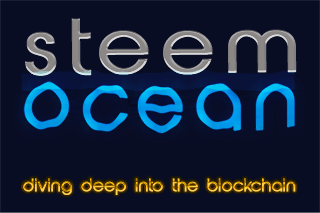 Find out your voter rank position at steemocean.com!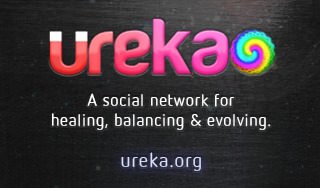 I run a social network too!