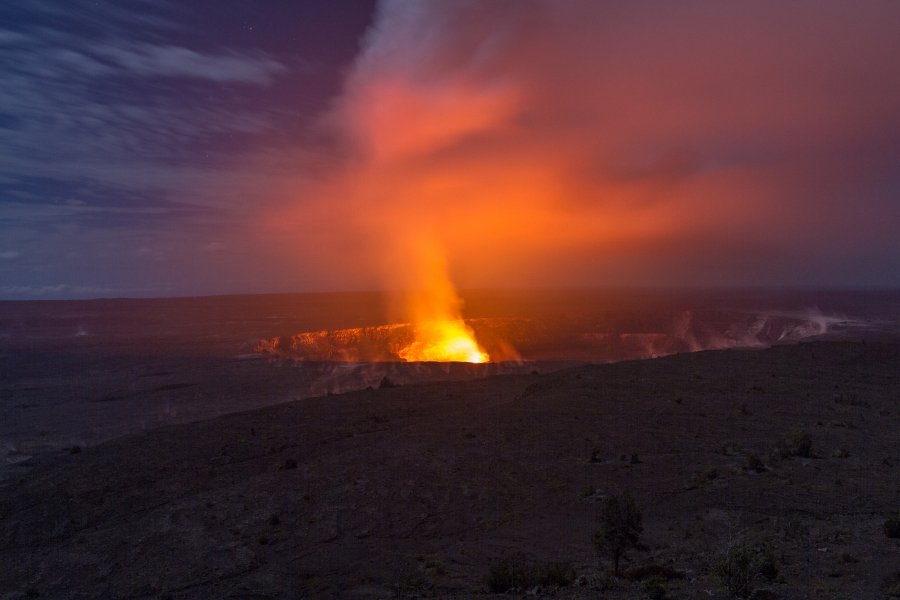 During the first half of this year 2018 several volcanoes have been activated on planet earth. Three of these are located in Guatemala, a small country in Central America. There Volcán de Fuego has claimed at least 174 fatalities since the eruption of June 3, while another 276 people are still missing, according to information provided by official sources in that country.
On the other hand, the volcanoes Santiaguito and Pacaya are also very active. In Santiaguito volcano presents a white degassing accompanied by "weak and moderate" explosions that raise their ashes to more than 3 kilometers high, which subsequently fall in the surrounding areas. The Pacaya volcano has a lava flow of about 200 meters in length, it also has a white and blue fumarole. It has presented Strombolian explosions and maintains an "internal tremor", associated with degassing and the constant explosions it generates.
In Chile, the Chillán volcano, located about 400 kilometers south of Santiago, has increased its activity. For this reason, the Chilean authorities are on orange alert and people are not allowed to enter the area within a radius of 3 kilometers.
The Sierra Negra volcano on Isabela Island, located in the Ecuadorian archipelago of Galapagos, erupted on June 26, causing numerous earthquakes up to 5.4 degrees on the Richter scale, all related to the movement of fluids inside it. The Ecuadorian authorities have decreed the orange alert.
In the islands of Java and Bali, the Indonesian authorities decreed the temporary closure of 3 airports after the eruption of the Agung volcano. 446 flights were canceled, including 207 international destinations, affecting 74,928 passengers. The measurements were taken because the volcano threw a column of ashes more than 2 and a half kilometers high. Indonesia is also expected to erupt Merapi volcano, which is considered one of the most dangerous volcanoes in Indonesia. However, lately it has not increased its volcanic activity.
The Kilauea volcano, located on the Big Island of Hawaii (United States) has been active for several months, throwing from its crater fast and violent lava jets that usually reach 50 meters high due to the great pressure.
In Japan, the Kirishima volcano erupted in April 2018, after 250 years of inactivity, throwing plumes of smoke and ash more than 400 meters high. The Japanese authorities raised the alert level, warning that stones could fall within a radius of 3 kilometers.