Former Sanders Supporters Clap Back at 2020 Outreach Following Rigged Primary
Judging from the texts, many have walked away from the Democrats—and aren't looking back.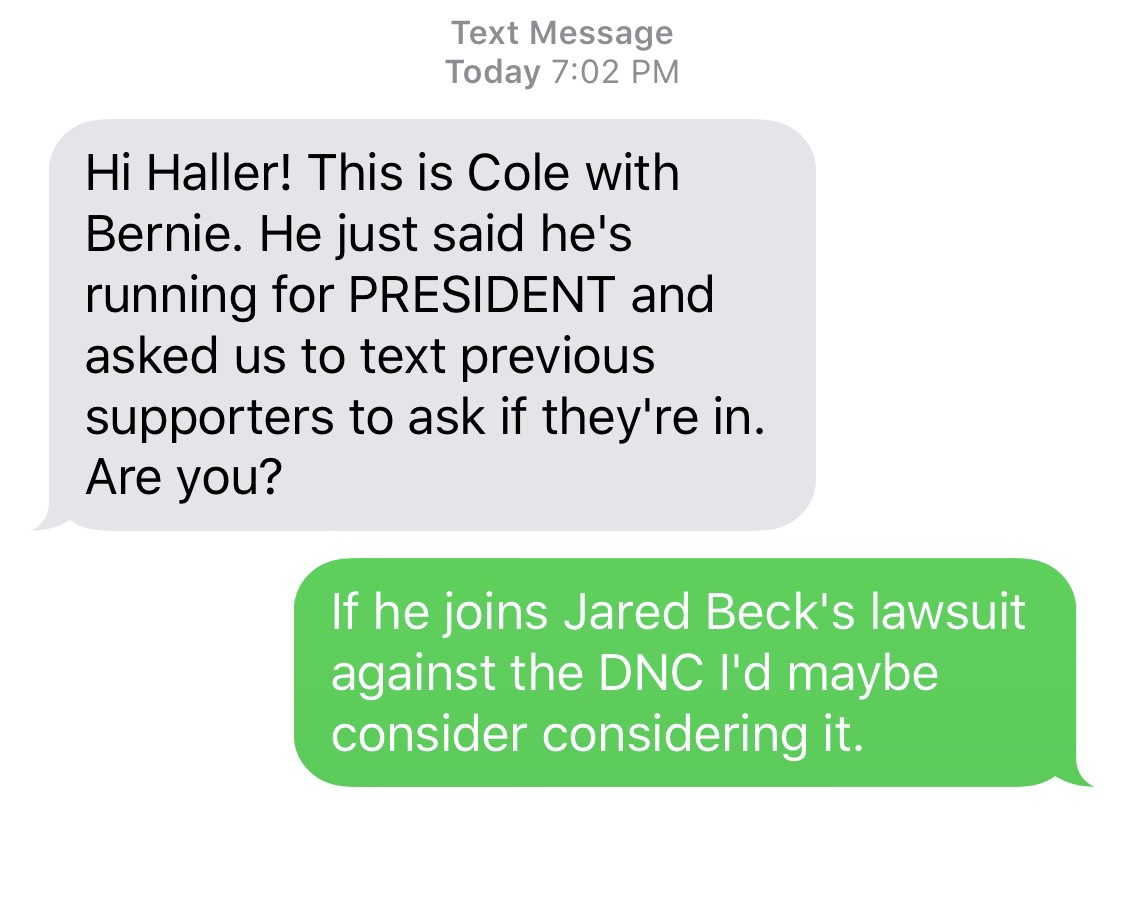 BY ZACH HALLER | FEBRUARY 21, 2019
This week, Vermont Senator Bernie Sanders added his name to the growing list of cons, fraudsters, liars, and cheats lining up to lose to Donald Trump in 2020. While the McRevolution™️ has been working tirelessly in the shadows to keep the moribund Democratic Party on life support since Crooked Hillary's historic failure in 2016, it appears all the dark money B̶r̶o̶c̶k̶ S̶o̶r̶o̶s̶ Sanders has spent on astro-turfing has done little to convince former supporters that the DNC hasn't already picked the 2020 candidate in a smoke-filled room.
Considering the Democrats have done absolutely nothing to reform the party after it blatantly rigged its own primary in 2016, no common sense American can expect the primary process to be fair in 2020. This is a lose-lose for any Sanders fans left: If Bernie is the designated nominee, why bother donating? If Bernie isn't the designated nominee, why bother donating? Yikes.
On the bright side, since the announcement, the internet has come alive with receipts from the clap-backs ex-Berners sent Sanders' way. As you'd expect, it ain't pretty.

A perfectly reasonable response. Well thought out.
Some responses— albeit few — were polite.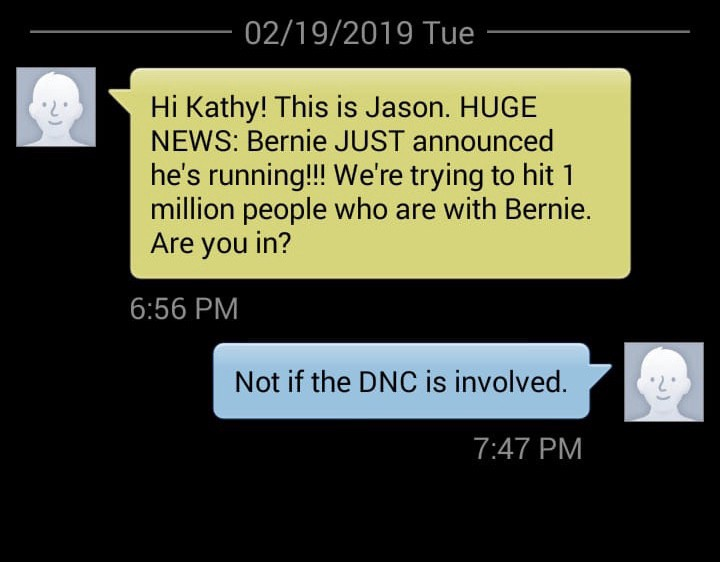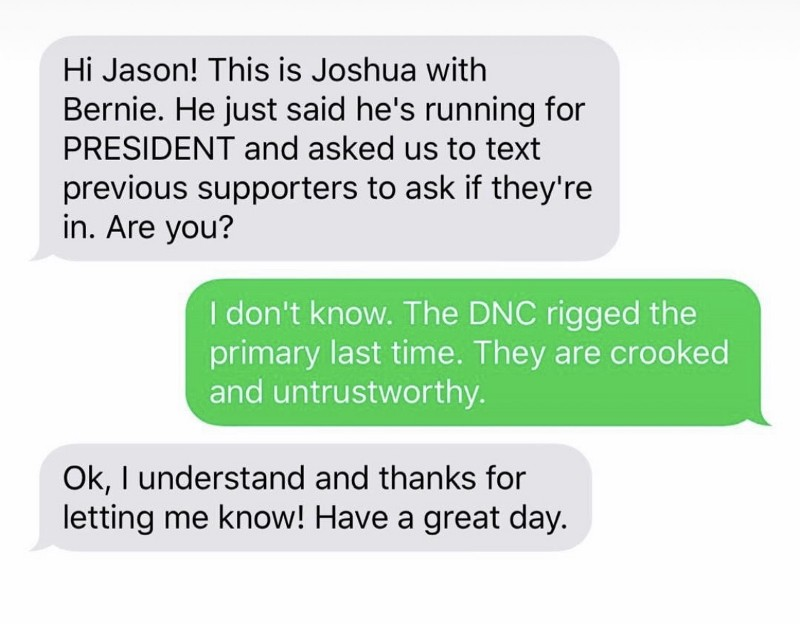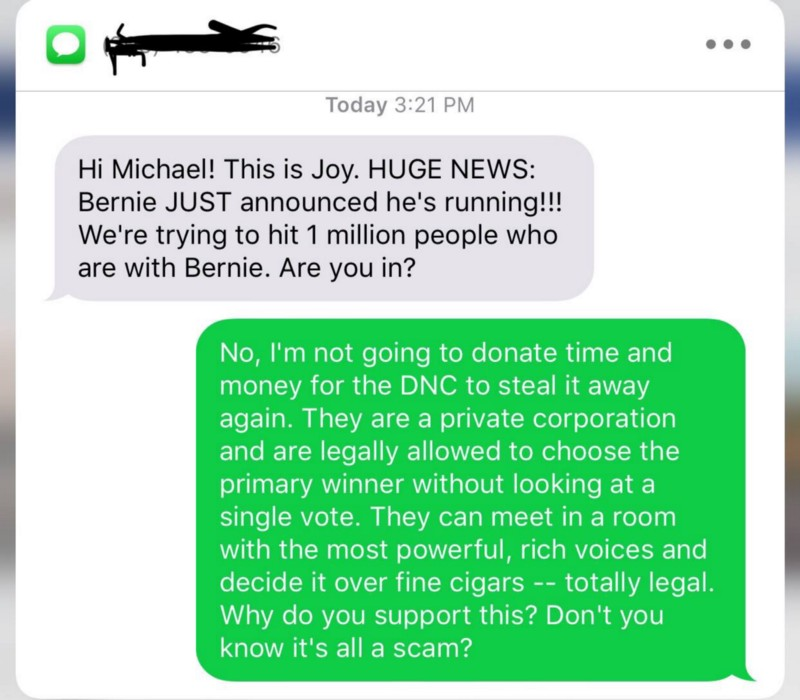 Somebody's done his homework. Sorry Joy
Others were less polite.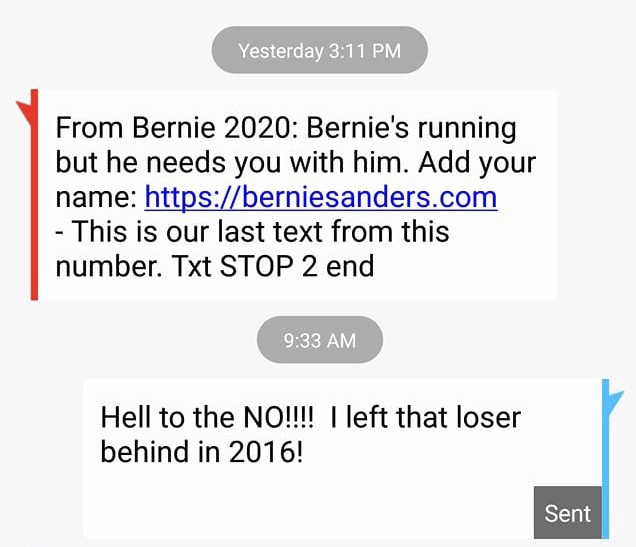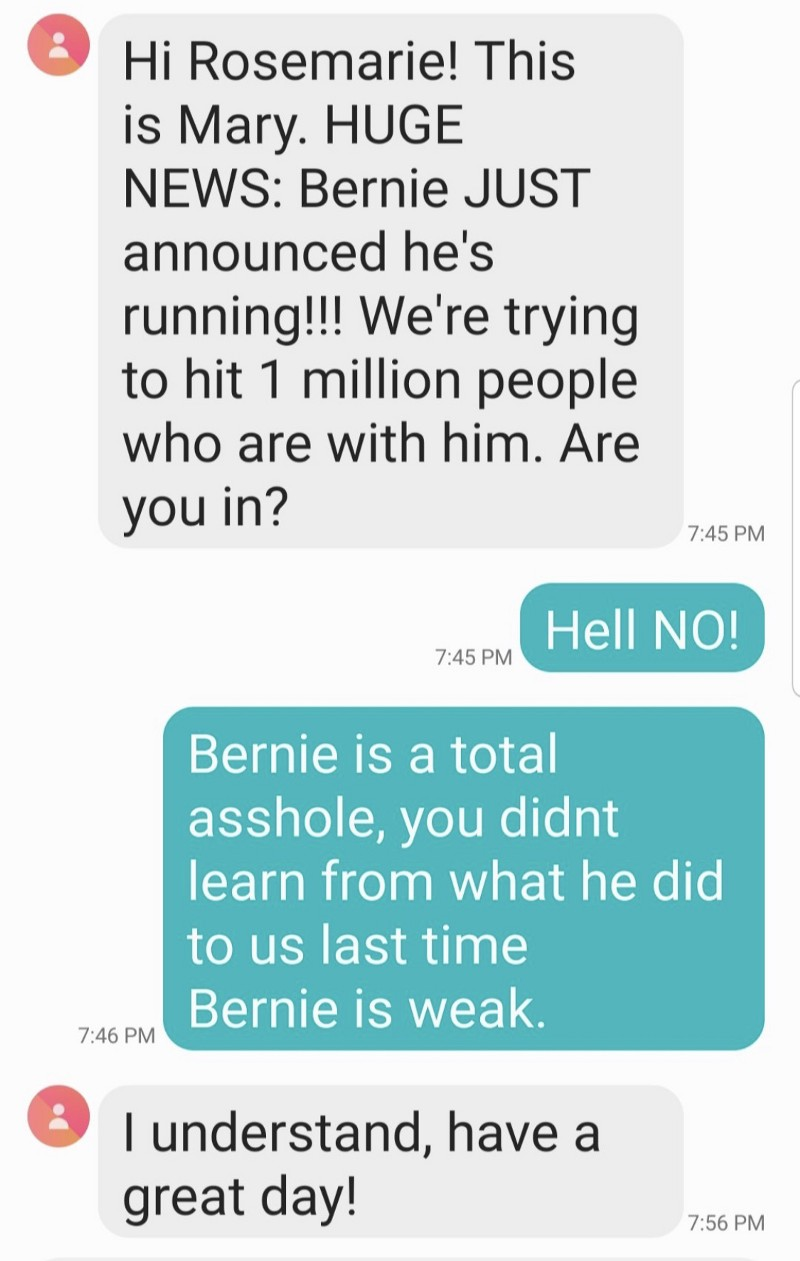 Mary got called out. That's what she gets for selling snake oil.
Instead of letting sleeping dogs lie, the Sanders campaign had to go and ask questions they might not have wanted the answer to.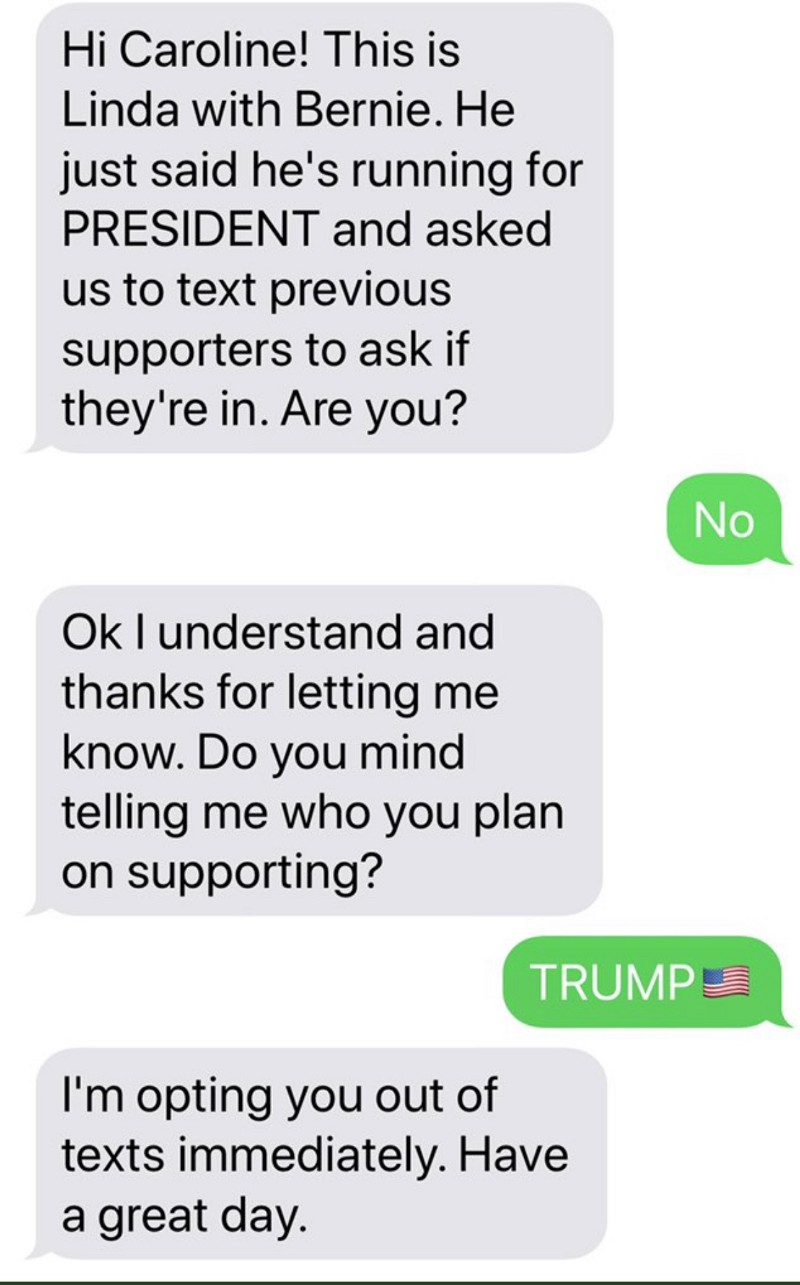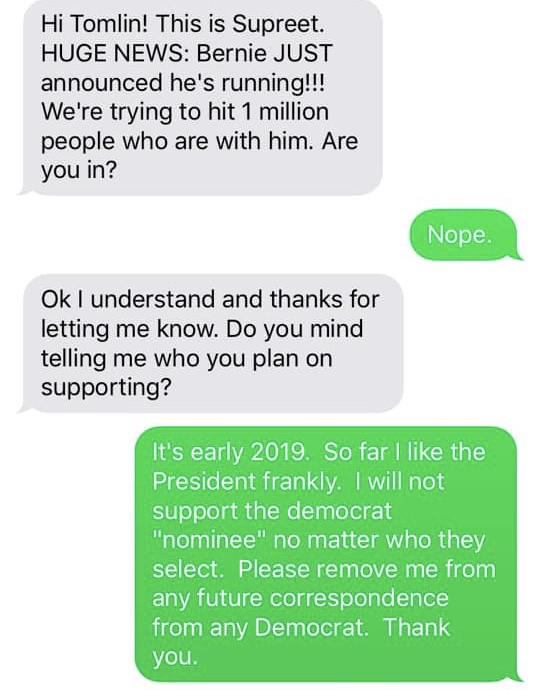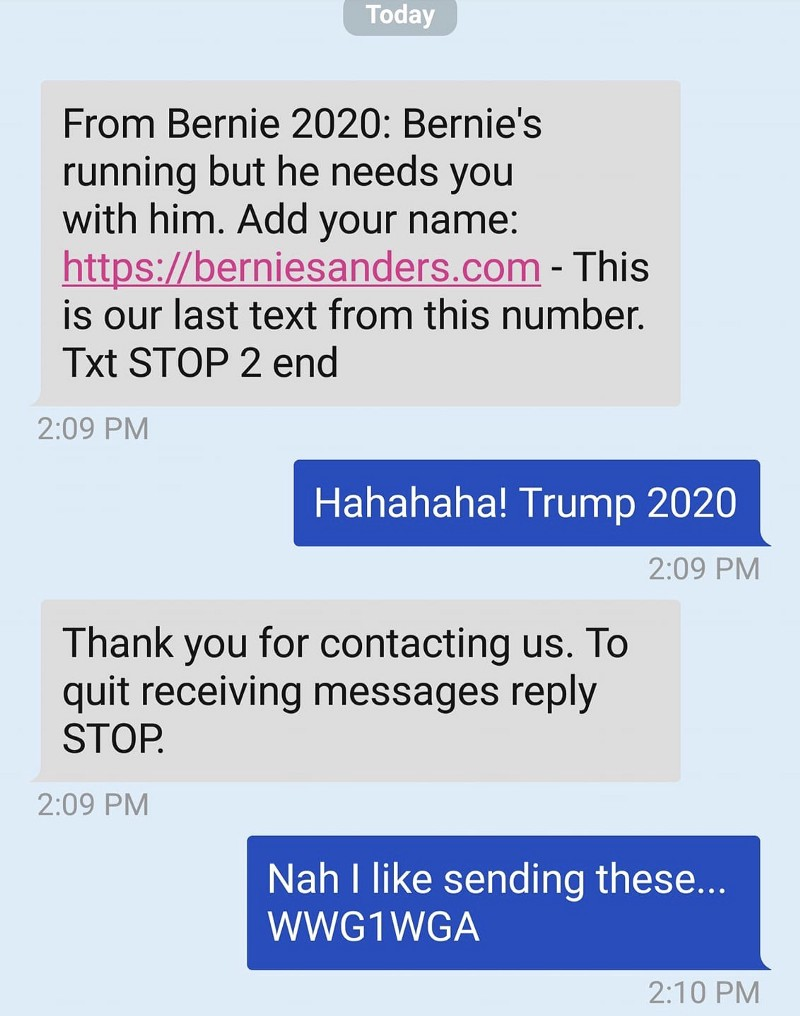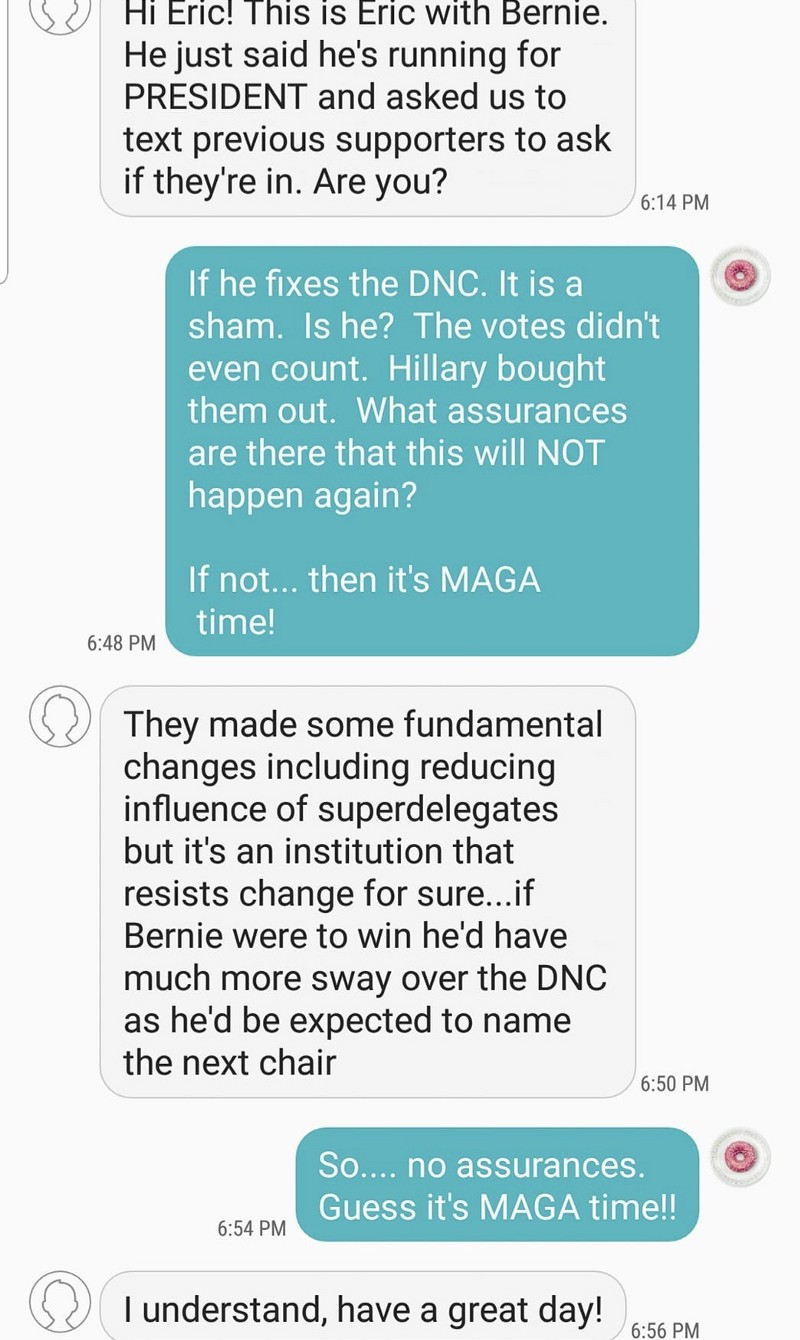 Some were upset Sanders endorsed the person who rigged the primary. After all, Sanders did tell his supporters to vote for corruption despite the fact they supported him because he was supposed to be running against corruption.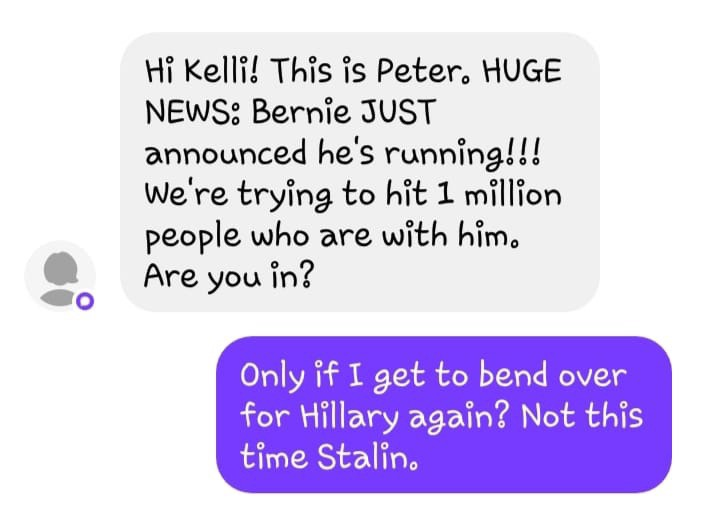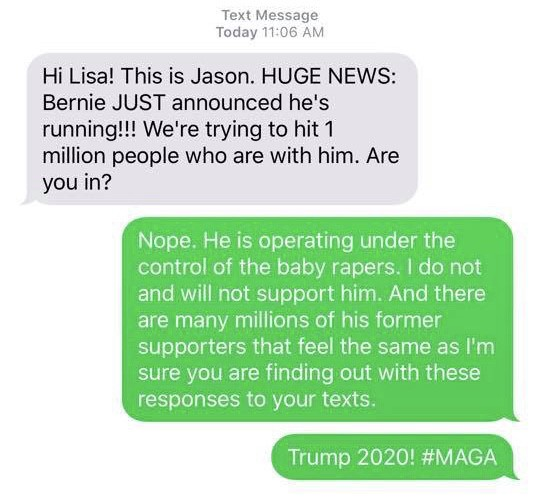 Ouch! That's gonna leave a mark.
One voter wouldn't donate, but thought a 2016 donation might still be languishing in one of Hillary's slush funds that could be repurposed.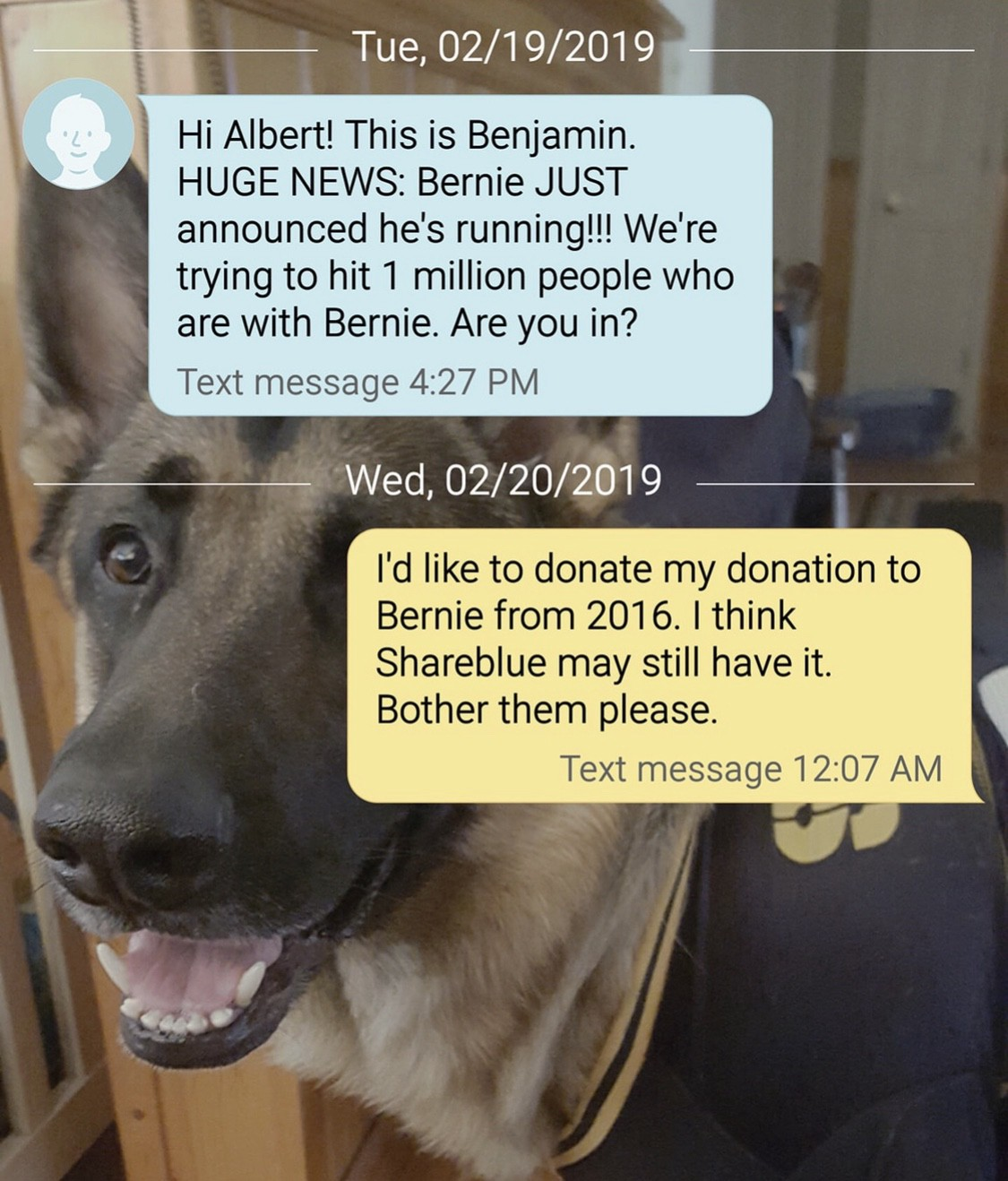 What a beautiful dog! Hopefully America never becomes a socialist country
Turns out voters actually pay attention to what candidates do with the donations they receive. Petty Americans, so vindictive!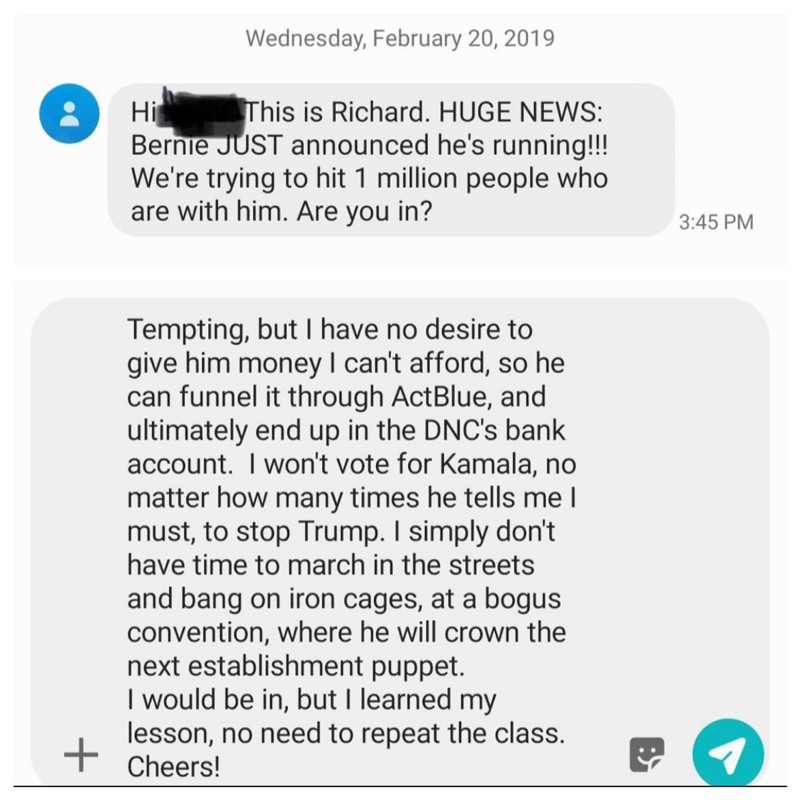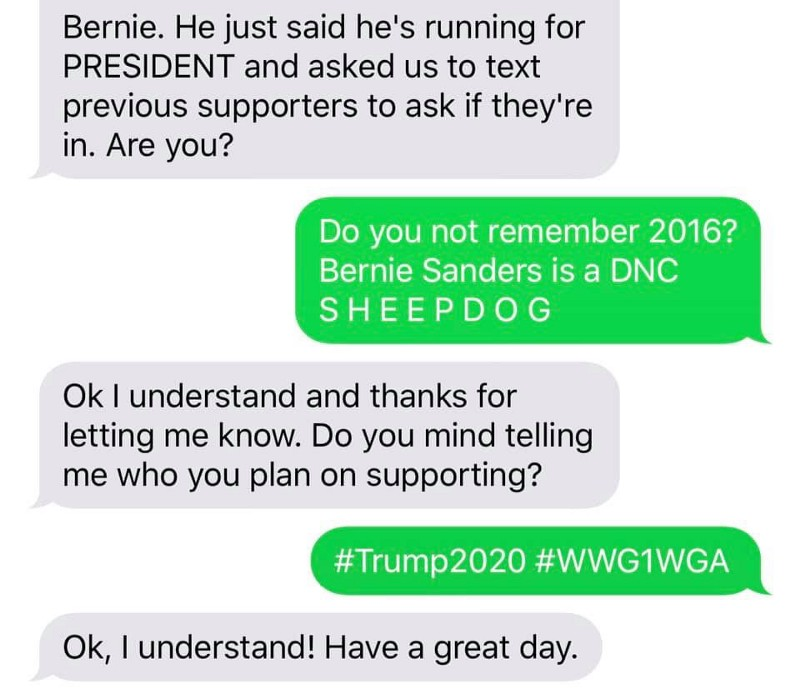 Some were so kind as to offer Sanders words of wisdom.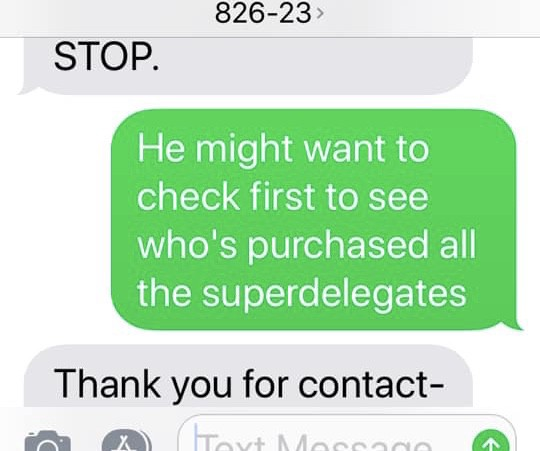 Many, like myself, would only ever possibly consider considering thinking about voting for Sanders if he joined Jared Beck's lawsuit against the DNC.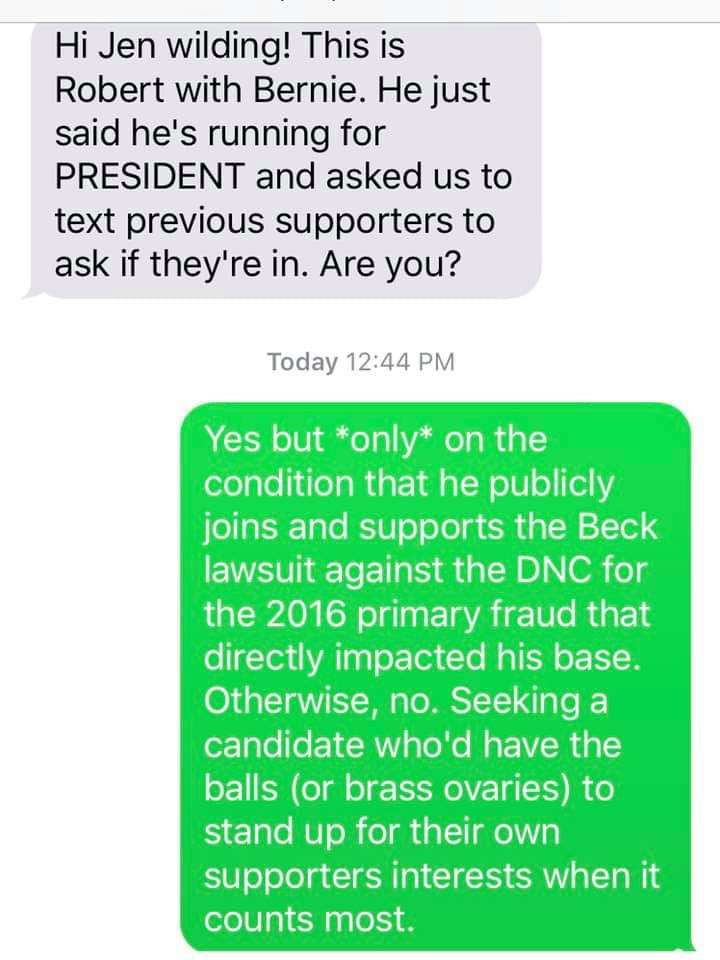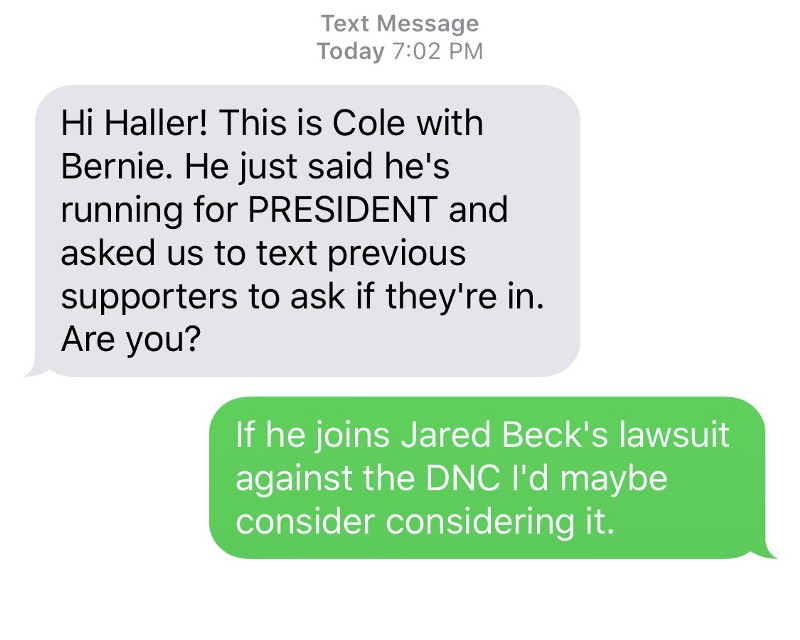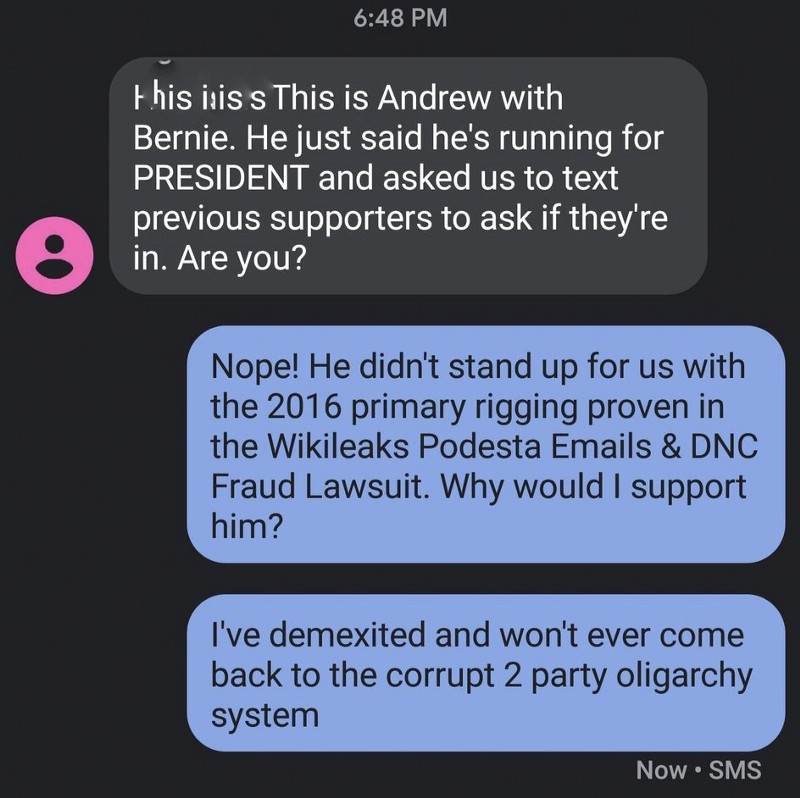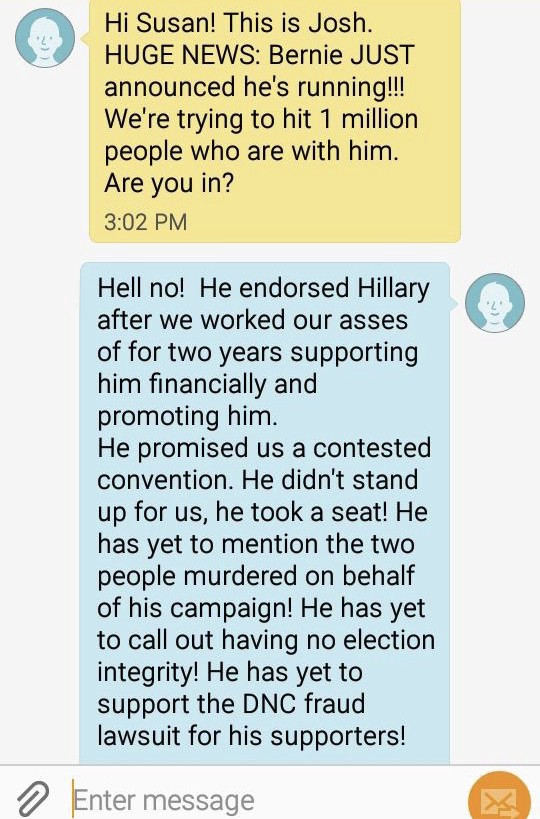 Susan gets it.
We weren't the only ones asking for a refund.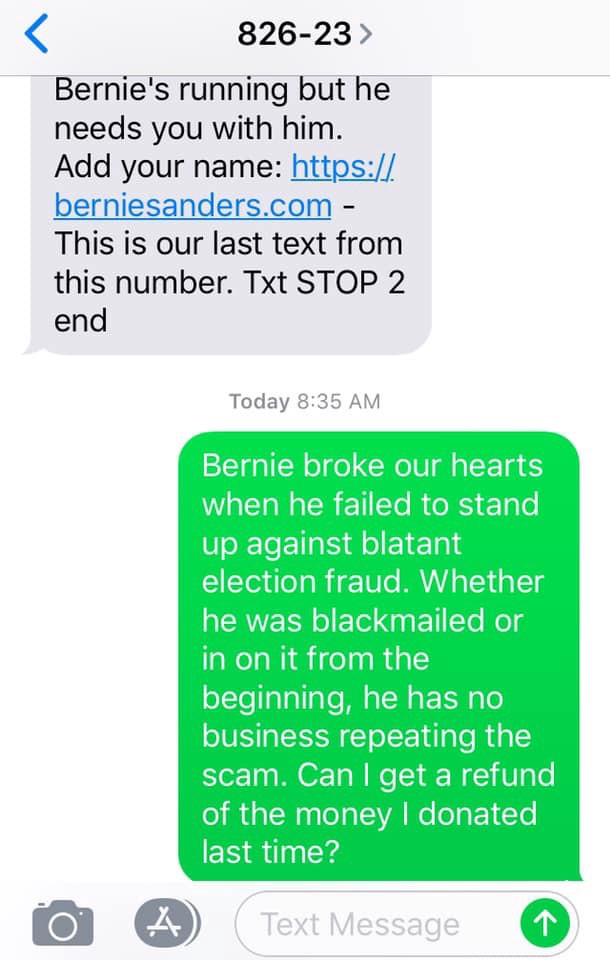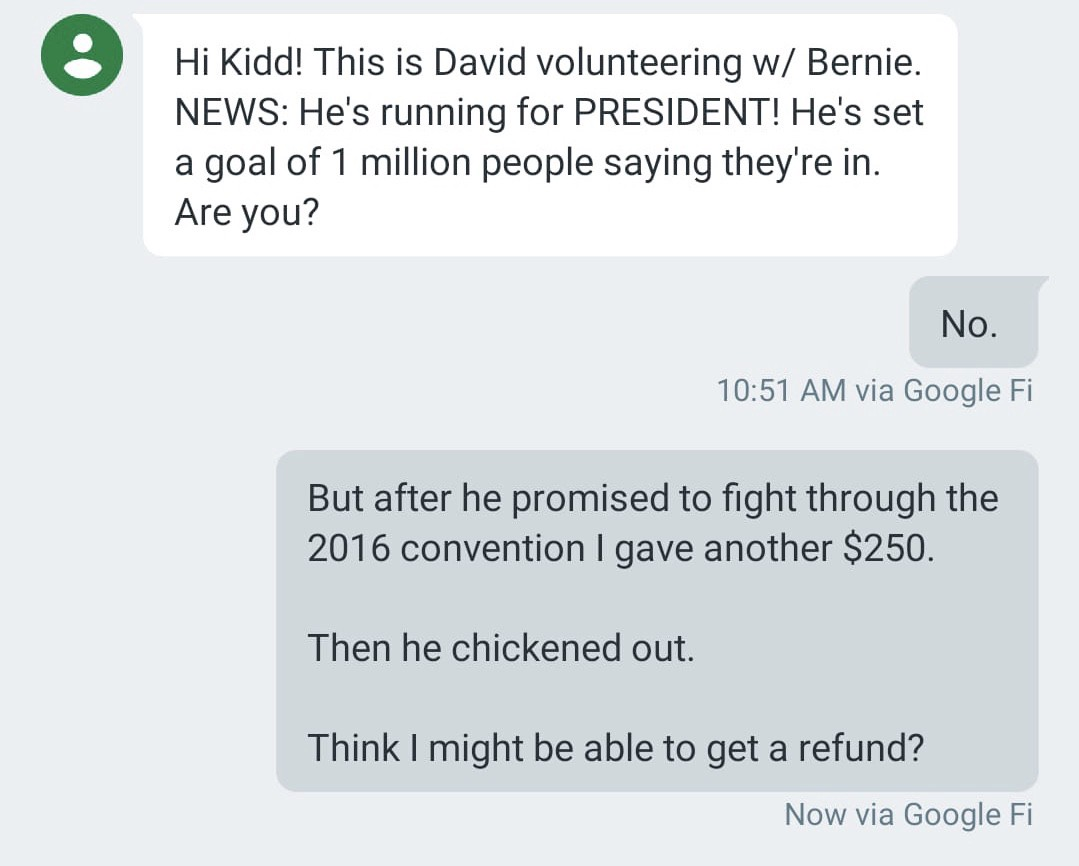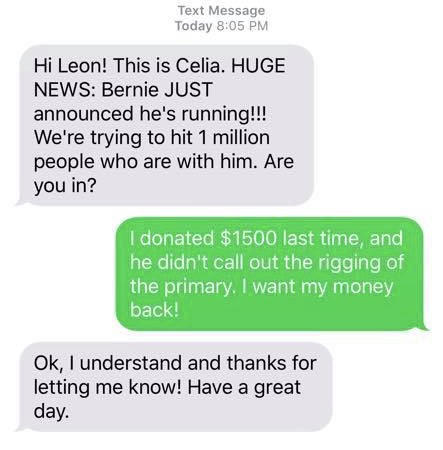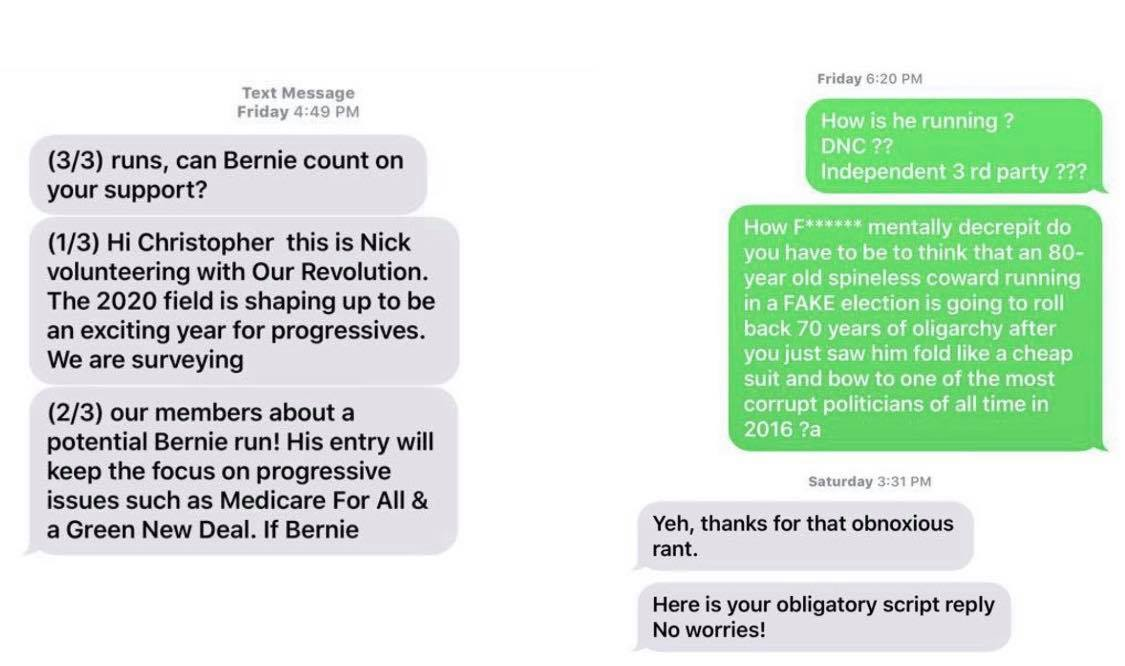 Pretty sure this guy just copied and pasted a classic Jared Beck tweet. Well played, Christopher.
Perhaps to Sanders' chagrin, most Bernouts seemed pretty happy with the current President. After all, Trump is definitely not Hillary, which is great. Trump even stopped Hillary from becoming President, which may also have won some over.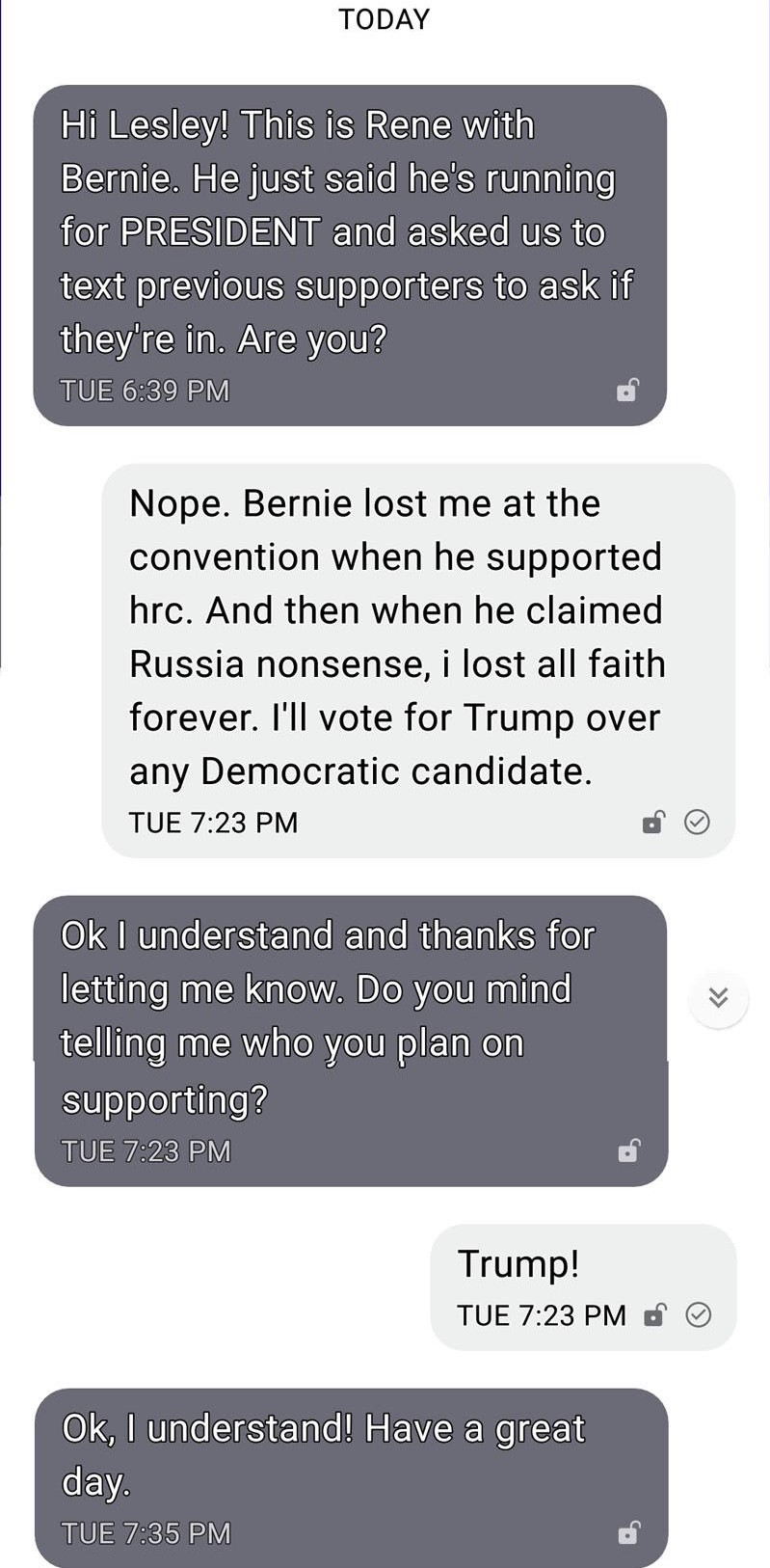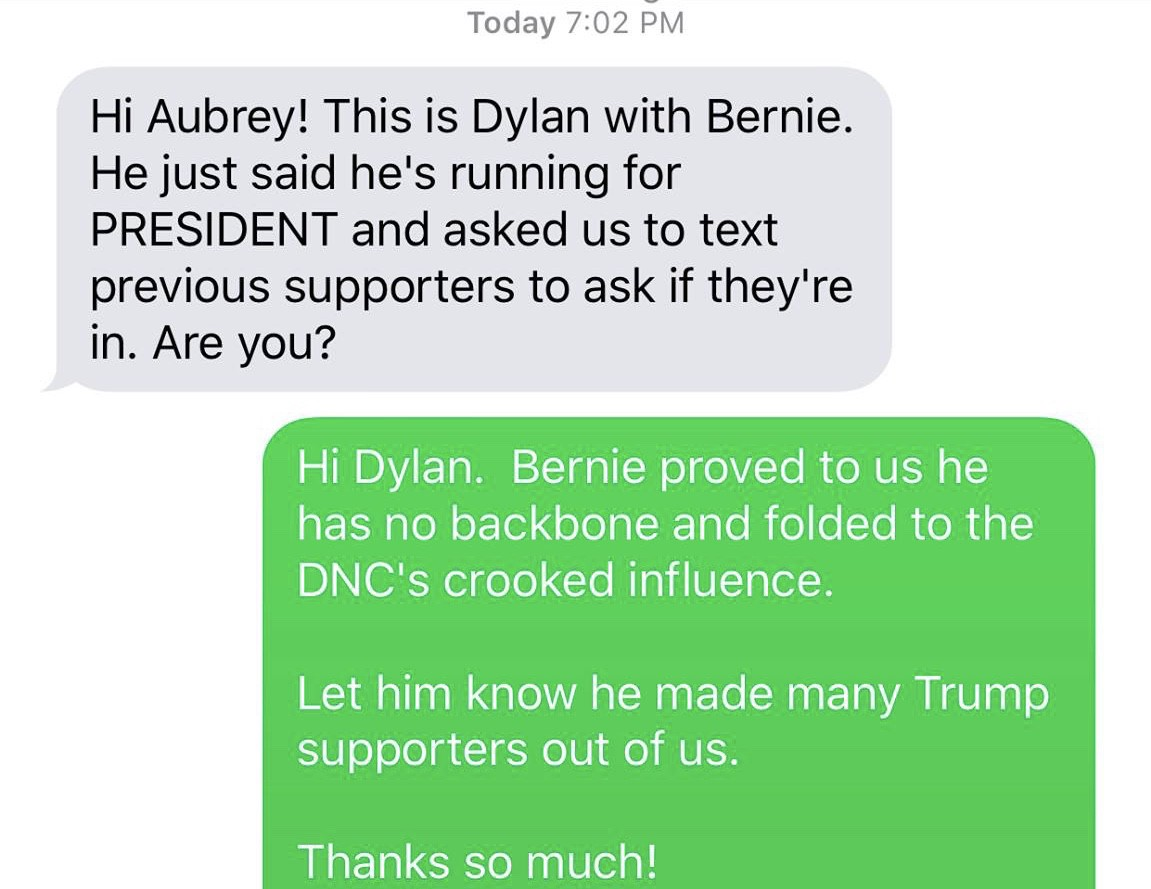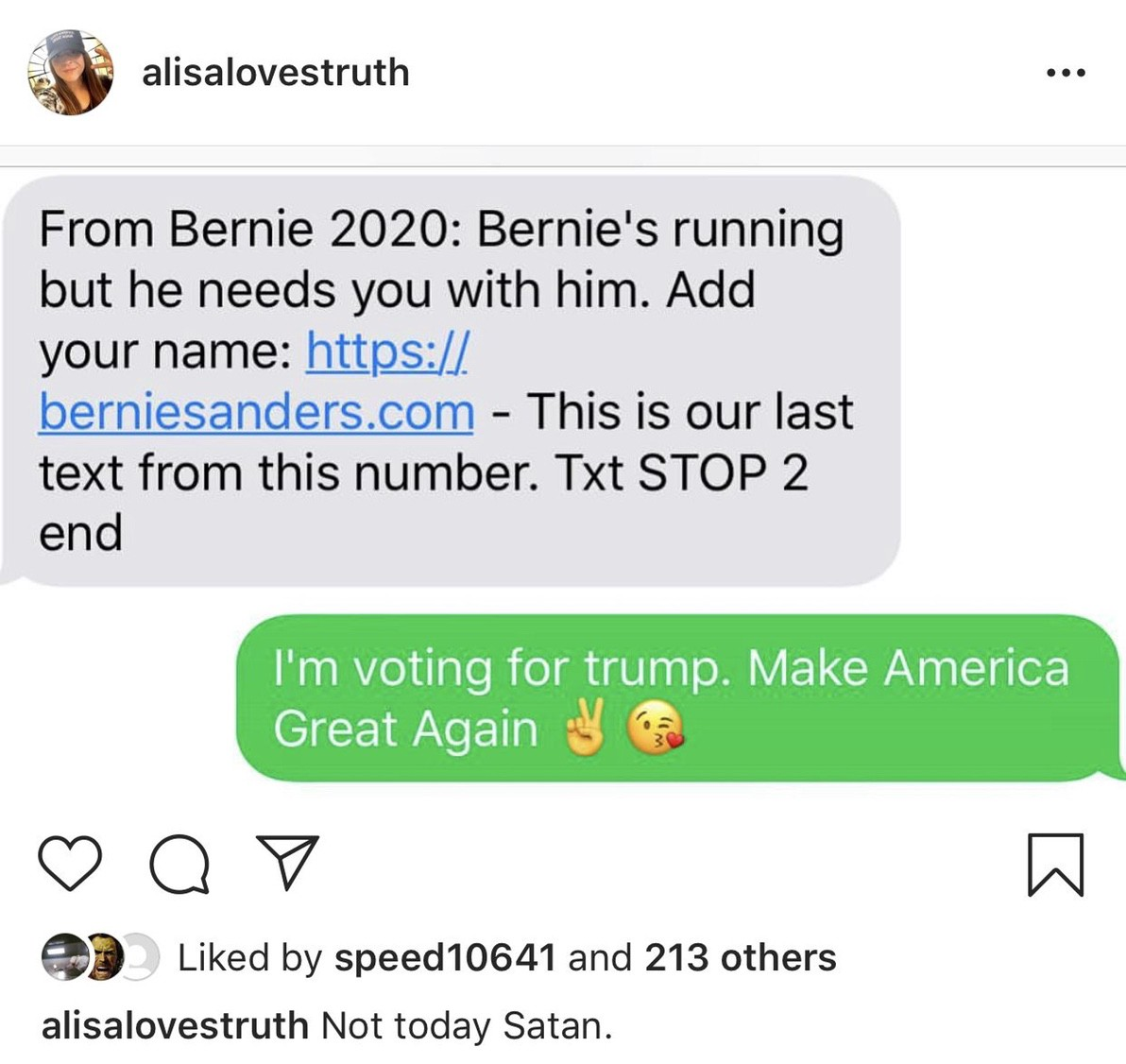 Not. Today.
Looks like Sanders has some work to do win back his supporters. Maybe instead of promising free stuff, he'll need to start just handing it out.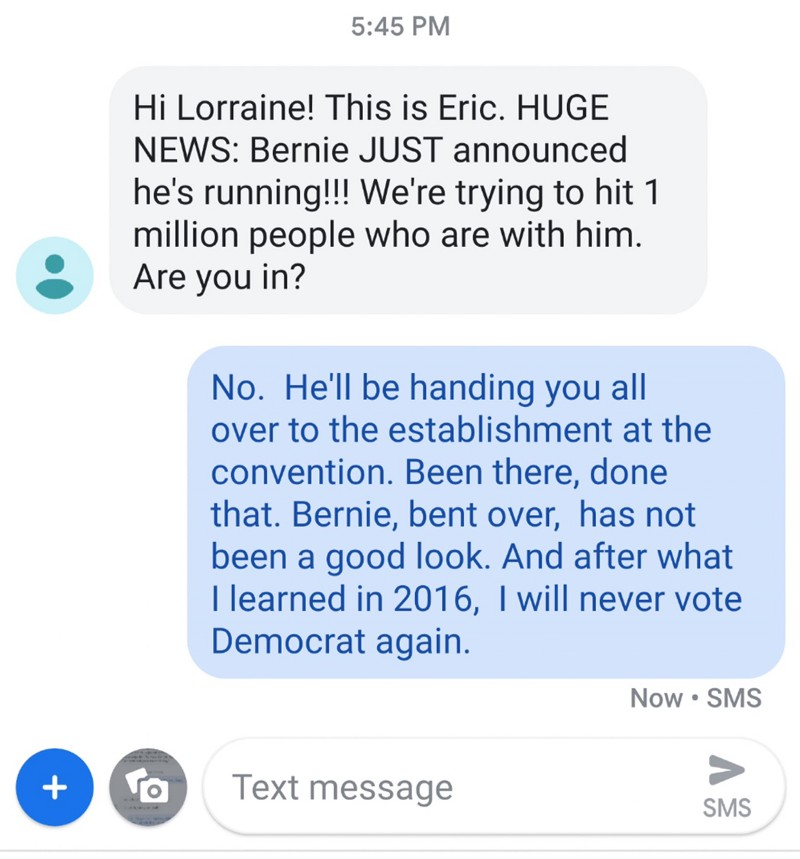 Good luck out there Berno. You're gonna need it.∎
---
Shortly after this article was published on Medium on March 6, 2019, Medium permanently suspended my blog for violating its "Trust and Safety" standards. I am an independent writer, activist, and everyday American based in Seattle, Washington. If you enjoyed this, please upvote it, share it with your networks, and/or donate to my paypal.
Special thanks to the Shirtless Pundit community for providing these screenshots.