It's Official: Trump-Russia "Collusion" Was Always Fake News
Now that the President has been exonerated, it's time to investigate the parties responsible for a scam of historic proportions.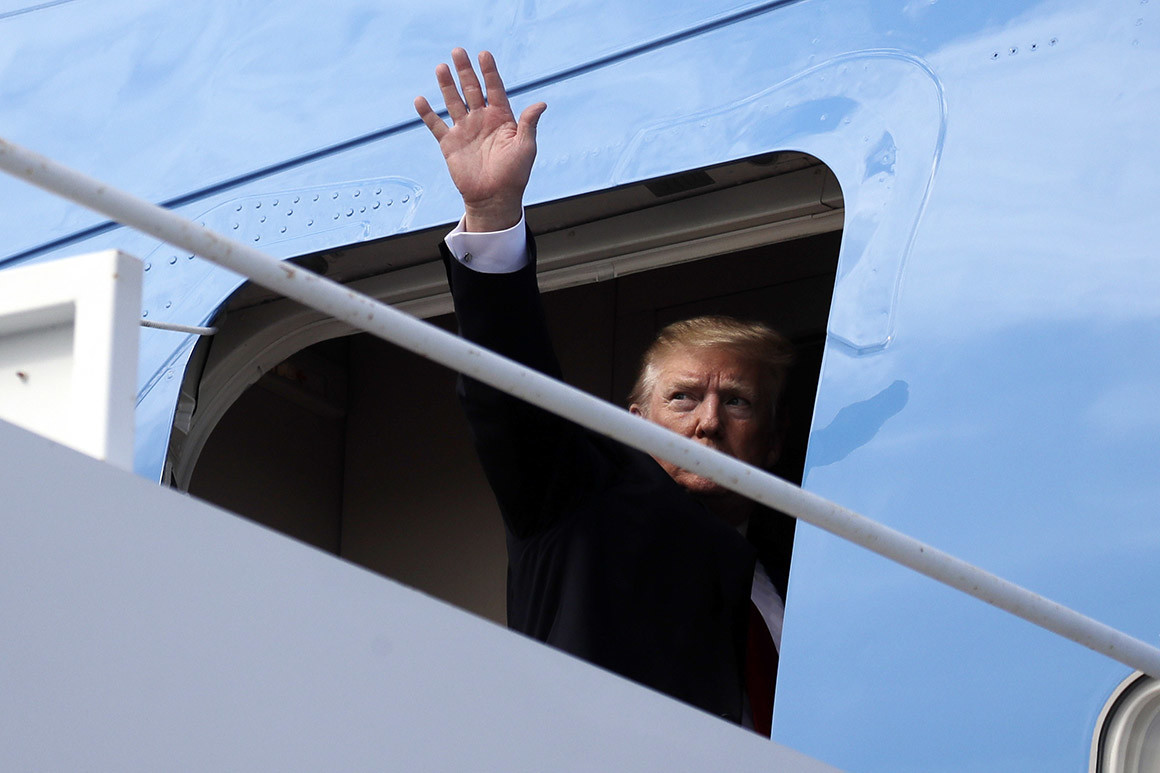 BY ZACH HALLER | MARCH 25, 2019
This weekend, Special Counsel Robert Mueller submitted to Congress the results of his recently-concluded probe into alleged Trump-Russia collusion, marking the end of the infamous investigation that has long tainted the results of America's 2016 Presidential election. Mueller has conceded that no evidence of collusion or obstruction of justice committed by Trump exists, and confirmed that no new indictments will be recommended. Further, Mueller cleared Carter Page, George Papadopoulos, Paul Manafort, and General Michael Flynn of all wrongdoing, determining that the Trump advisers on whom disgraced FBI Director James Comey opened espionage investigations did not coordinate or conspire with Russia in any way during the election. After two years, two congressional investigations, and the completion of the Special Counsel's investigation, it is now finally and unequivocally settled that Donald J. Trump has been innocent all along.
READ MORE: Trump Is Innocent of Collusion and Obstruction, Justice Department Concludes
The elephant in the room here is that the American people have known this all along. The xenophobic and blatantly untrue Trump-Russia collusion narrative was openly falsified by Hillary Clinton's goons following her historic loss to Trump, as admitted by her own campaign; nevertheless, the "Russiagate" hoax has been advanced by the Clinton-Obama regime using media apparatchiks to shield the former President and Secretary from scrutiny of their crimes.
By now, it is well known that American legacy media worked hand-in-hand with the Democrats to rig the 2016 primary in Clinton's favor as Obama's administration initiated clandestine operations to weaponize American law enforcement against Trump under these knowingly-false pretenses. Since then, the Democrats and politicized media entities have perpetuated these baseless claims to undercut Trump, despite the implications of conspiring against a duly-elected U.S. president. In particular, the Democrats' media allies have used coverage of the crooked Mueller probe to insinuate wrongdoing by Trump in the absence of real evidence and in place of reporting on the actual collusion racket, that of the Democrats.
READ MORE: The Case for Russian Collusion... Against The Democrats
---
While the "fake news" of Trump-Russia collusion has dominated the airwaves of the Democrats' state-aligned media partners since 2016, alternative media has widely reported on Clinton's role in engineering the Russiagate scam initially as a distraction from Clinton's rigged Democratic Party primary. Despite the fact that these early accusations of Trump-Russia collusion were repeatedly debunked at the time--including by Salon, The New York Times, and the Washington Post--Clinton's campaign settled on the false narrative that Russian hackers were to blame for her loss on election night. Since then, the Democrats and their co-conspirators in media have evolved the myth of the Russian hackers into allegations that Trump colluded with Russia to win, brazenly stoking new tension between the nuclear superpowers based on false pretenses in their belligerent effort to derail Trump at any cost.
READ MORE: The Catch-22s of Trump-Russia Collusion — and Why The Media Ignores Them
For their own sake, Clinton and Obama would need an alternative "Russiagate" to muddy the waters around their own illicit Russian liaisons. On Clinton's side, Russian collusion is a thing: notably, Clinton's funding of the Steele dossier relied on collusion with Russian cohorts  contracted to dig up dirt on Trump; worse, Wikileaks' disclosures concerning the Clinton Foundation and its unlawful international dealings — including the liaisons between Clinton's campaign, her Foundation, and Russia and the Ukraine — have long been scorned by the public. Remarkably, Obama-era law enforcement was so grievously corrupted that Clinton's unverified political opposition research was successfully laundered through FISA courts to justify the illegal surveillance of Trump that Obama had initiated.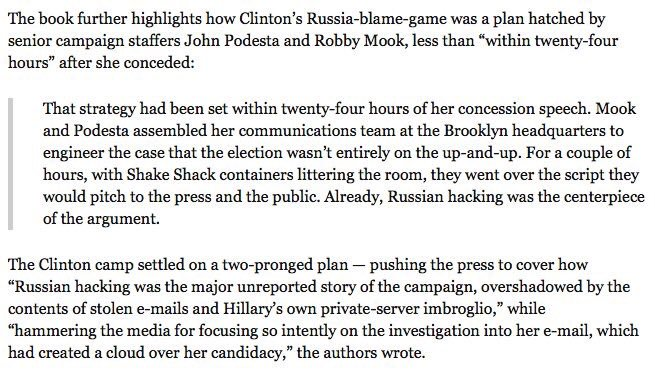 Excerpt from Shattered: Inside Hillary Clinton's Doomed Campaign
---
Over time, the belligerent cries of "collusion" from Democratic politicians and pundits have exposed the grave extent to which America's political and media establishments have played along with the Russiagate scam at the Democrats' orders. After years advancing a myth that insinuated that Trump committed treason, the Democrats and their allies have now been caught red-handed perpetuating an unconscionable hoax that has inflicted immeasurable harm on America, its president, and its relationship with Russia. With the Mueller probe complete and Trump completely exonerated, America's government can finally turn its focus to Clinton, Obama, and the Deep State regime responsible for fabricating this hoax to deceive the public, misuse public resources, and weaponize the federal law enforcement apparatus against a duly-elected U.S. president.
As Congress moves forward with declassifying the documents that comprise the paper trail of Clinton's dirty dossier and Obama's FISA abuse, the Democrats and their media co-conspirators' guilt will only grow more inescapable as the origins of the media conspiracy are unraveled. The declassification of these documents will be an extinction-level event for the Democratic Party. Arrests will follow. If America seeks to rebuild a reputation for equal justice under the law, prosecutions of all guilty parties should be both swift and unforgiving.
READ MORE: Apologies to President Trump
While the Democrats and their allies did all they could to stop Trump and the American people, the will and might of millions of Americans seeking to bring these criminals to justice proved far stronger than the combined efforts of the treasonous Deep State operatives that infiltrated American government and media. As Trump's Justice Department closes in, Americans of all stripes are rallying to restore faith in a justice system that has long betrayed them.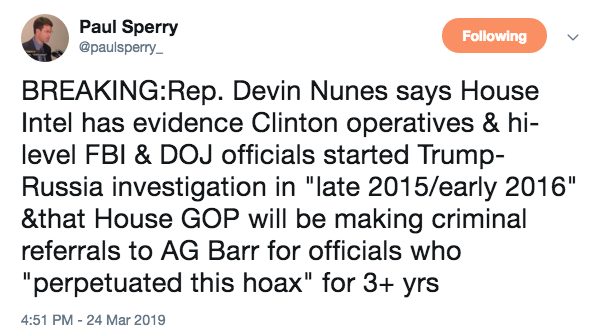 Following eight years of white collar impunity under Obama, Trump's efforts to police Deep State criminality have already changed America in that its corrupt elite are now no longer too big to jail. With the conclusions of Mueller probe now a matter of public record, the President can finally get on with it. ∎
READ MORE: 'One of the greatest hoaxes in US history': Russiagate narrative's peddlers to be held accountable
---
Medium recently permanently suspended my account for violating its "Trust and Safety'" standards by posting true and factual information the Democrats do not want you to read. I am an independent writer, activist, and everyday American based in Seattle, Washington. If you enjoyed this, please share it with your networks and give it an upvote.