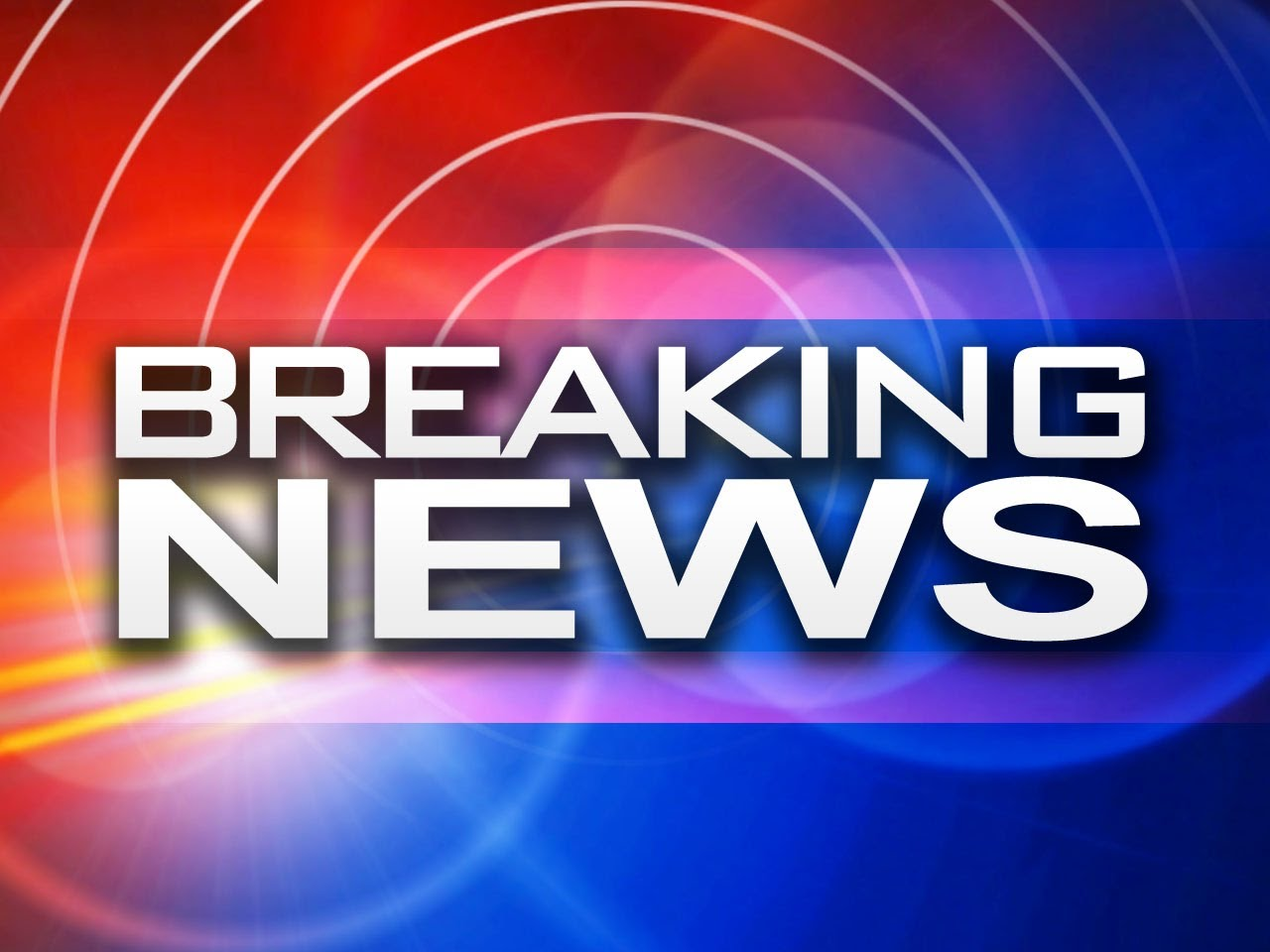 BY PETER HUXLEY | DISTRIBUTED WITH PERMISSION
---
People who don't realize there's a war inside the Deep State just aren't paying attention.
---
Currently:
We are in a state of martial law (Dec 21st XO), complete with troops at our border;

There have been multiple attempts on the President's life;

Military aircraft are going down;

There have been nuclear engagements;

There have been dozens of political assassinations and assassination attempts;

News has been uniformly weaponized by the Establishment, against a duly elected leader, including attempts to oust him over collusion with a nuclear superpower;

Social media is censoring at an unprecedented level;

There are presently 10 Congressional or DOJ investigations (everything from Clinton Foundation pay-for-play to Epstein being reopened; from the FISA surveillance warrant to the Awan brothers); There are about 25,000 sealed indictments waiting to be unsealed. The upshot of these arrests will conclude this occult conflict, but make no mistake - just because it's a novel kind of war, without troops in streets or a Red Dawn scenario where we fight the US Government... just because Trump and the Alliance are keeping it quiet, DOESN'T MEAN IT ISN'T HAPPENING.
We are in a hybrid kinetic-psych (IVth Generation) war with elements of the occult government, and you would have NO IDEA if you listened to Mainstream News.
Look between the news, squint a little, and you'll see what a Velvet Revolution looks like. And if you need a roadmap, go to https://qanon.pub/. Or, go, even, to your liberal, pro-state publishers for their version of these events. They cannot hide this preponderance of evidence a) that there is, in fact a Deep State war happening, and b) that the Good Guys are winning.
If you ever wondered what that might look like, here are some highlights.
WE ARE CURRENTLY IN A STATE OF CIVIL EMERGENCY
December, 2017, Trump declares a state of civil emergency over - predominantly - human trafficking.
https://www.whitehouse.gov/presidential-actions/executive-order-blocking-property-persons-involved-serious-human-rights-abuse-corruption/
POTUS ASSASSINATION ATTEMPTS
February, 2017, Security probes at Mar-A-Lago.
https://leftoverrights.com/is-someone-testing-mar-a-lago-security-for-assassination-attempt/
June, 2016, British man attempts to grab a police sidearm and shoot Trump in Las Vegas.
https://www.theguardian.com/us-news/2016/jun/20/donald-trump-assassination-attempt-las-vegas-rally
November, 2016, Trump assassination attempt in Reno, NV.
https://www.cnn.com/2016/11/05/politics/trump-rushed-off-stage-at-campaign-rally/index.html
February, 2018, Gun found with driver in Trump's entourage.
https://www.theguardian.com/us-news/2016/jun/20/donald-trump-assassination-attempt-las-vegas-rally
Unknown date, Q Anon says wooden drones were planned in UK, causing the president to cancel his trip.

Unknown date, also Q Anon: cognitive disruption device found in White House; leads POTUS to 'remodel'.

March, 2017, Intruder breaches White House grounds.
https://www.npr.org/sections/thetwo-way/2017/03/11/519837066/intruder-arrested-after-entering-white-house-grounds
January, 2017, weapons caches found in DC planned for use day of inauguration.
http://www.thedailysheeple.com/thats-strange-weapons-caches-found-stashed-in-dc-days-before-inauguration_012017
November, 2016, riots and mass false flag shootings were planned (along with martial law) for election day.
https://www.zerohedge.com/news/2017-07-20/time-reveals-obama-admins-plan-combat-election-day-cyberattack
TRICKY LEGISLATION
March, 2018, Obmibus funds military for border and The Storm (rounding up crooked Deep State) arrests and tribunals.

April, 2018, Trump supports gold-backed currency, and has previously stated he wants to audit the Fed.
https://www.forbes.com/sites/ralphbenko/2017/02/25/president-trump-replace-the-dollar-with-gold-as-the-global-currency-to-make-america-great-again/#20fb4d1b4d54
October, 2017, Trump releases JFK assassination documents, to the chagrin of CIA.
https://www.archives.gov/research/jfk/2017-release
ATTACKS AT TRUMP TOWER
March, 2017, Plans to Trump Tower stolen.
https://www.cnbc.com/2017/03/17/laptop-containing-trump-tower-plans-stolen.html
March, 2017, Fire at Trump Tower.
https://nypost.com/2017/03/03/fire-breaks-out-at-trump-international-hotel-tower/
April, 2018, Fire at Trump Tower
http://fox2now.com/2018/04/07/fire-breaks-out-at-trump-tower-in-nyc/
MILITARY ENGAGEMENTS
January, 2018, Directed Energy Weapon deployed (Zuma Payload) over North Korea.
POLITICAL ASSASSINATIONS AND ATTEMPTS
June, 2017, Two witnesses in Seth Rich lawsuit dead.
http://www.wnd.com/2017/06/2-potential-witnesses-in-dnc-rigging-lawsuit-both-died/
July 2016, Seth Rich murder (by MS-13).
https://www.infowars.com/intel-officer-ms-13-suspect-in-seth-rich-murder/
December, 2016, Roger Stone poisoned with polonium.
http://www.dailymail.co.uk/news/article-4130926/Trump-loyalist-Roger-Stone-claims-POISONED.html
February, 2017, David Seaman (PizzaGate journalist) poisoned, dies, comes back.
https://www.reddit.com/r/conspiracy/comments/5wi57i/david_seaman_was_poisoned_and_died_for_a_few/
FALSE FLAGS
February, 208, Parkland Shooting (people dying doesn't mean it was done by the doe-eyed patsy). A man in full tactical gear was seen shooting, and people were with Cruz at the time the shooting began; Hogg's testimony has impeached itself.
http://jamesfetzer.blogspot.com/2018/02/james-tracy-parkland-shooting-top-10.html
January, 2017, Broward County (Airport) shooting.
January, 2017, Women's March funded by George Soros, who has overthrown more than a dozen countries, and who funded Black Lives Matter, which was on-record as a plan to cause such disruption it led to police being federalized.
https://www.washingtontimes.com/news/2017/mar/7/george-soros-gave-246-million-partners-womens-marc/
Federalizing police with BLM.
http://www.breitbart.com/big-government/2016/08/30/leaked-soros-memo-federally-controlled-police/
December, 2016 - April, 2018, Russia Collusion narrative threatens Russian relations and WWIII.
http://abcnews.go.com/Politics/trump-criminal-target-special-counsel-probe-remains-investigation/story?id=54227430
DOWNED AIRCRAFT
March, 2018, a rash of downed military aircraft along border.
https://www.washingtonpost.com/news/checkpoint/wp/2018/04/05/military-suffers-spate-of-aviation-accidents-as-trump-announces-plans-to-send-national-guard-to-border/?utm_term=.c59188595a22
DESTRUCTION OF DEEP STATE CASH COWS AND TOYS
November, 2017, Trump destroys Bush dynasty opium processing facilities in Afghanistan.
https://www.washingtonpost.com/news/checkpoint/wp/2017/11/20/the-u-s-begins-bombing-taliban-drug-labs-as-trumps-afghanistan-strategy-takes-hold/?utm_term=.f4404c77d340
Various dates, 2017, seismic events are actually DUMBs (Deep Underground Military Bases) being destroyed. [Google hiding search results; they're there].

Various dates, 2017- 2018, dozens of pedophile rings are broken up.
https://docs.google.com/spreadsheets/d/1MAnZZoD7y5Ydwx2rSrZualrZTNUYDY7gozTXkT0YUOs/htmlview#gid=0
January, 2018, Trump takes credit for defeating ISIS at SOTU.
https://www.rollcall.com/news/politics/trump-applauds-isis-defeat-keeps-pressure-north-korea
CURIOUS VICTORIES (PROOF FOR DUMMIES)
March, 2018, North Korea, the CIA proxy state, agrees to denuclearize.
https://www.nytimes.com/2018/03/06/world/asia/north-korea-south-nuclear-weapons.html
Various dates, 2017, George Soros sells off blue-chip Internet stock.
https://www.marketwatch.com/story/soros-sells-twitter-facebook-apple-and-snap-2017-11-14
November, 2017, Rothschild-owned estate helicopter crash.
https://www.thesun.co.uk/news/4954711/first-picture-vietnamese-pilot-helicopter-crash-over-rothschilds-estate/
February, 2017, Rothschilds sell ancestral hunting estate.
https://www.mansionglobal.com/articles/87753-rothschild-family-sells-large-austrian-hunting-estate
Various dates, 2017 - 2018, thousands of CEO's (of companies that are/were doing well) are stepping down.
http://www.loveinactionnow.com/updated-list-ceos-resigning-september-december/
November, 2017, Various dirty Saudi leaders are deposed. These guys were behind putting BHO in office, picked his cabinet, gave HRC 20% of her money, oh - and were partly behind 9/11. There's currently a lawsuit by victims' families over their involvement.
https://www.nytimes.com/2017/11/04/world/middleeast/saudi-arabia-waleed-bin-talal.html
I hate to break it to everybody, but the Cabal and the Alliance (different parts of invisible government) are well into a hot or kinetic war (as well as an information or psychological war).
We are a sneeze away from cubicle-to-cubicle shooting (and loyalty oaths) happening at the offices of three-letter agencies, or potential riots when big names get arrested; we will likely see the activation of the EBS and other 'idiot lights' for the martial law we are already under. This is not even covering all the censorship on the major platforms (Facebook, YouTube, Twitter, Google, etc.)
The good news is: white hats are kicking ass. Feel free to share this with anybody who Thinks the 90% weaponized negative press coverage of POTUS is business as usual; who doesn't realize we're watching a vampire class run by pedophile banking elites being hauled into the light.
Yes, Trump is rolling the Illuminati (and their henchmen) that we can no longer deny exists.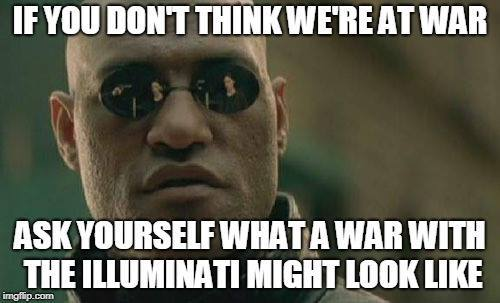 ---
Peter Huxley (author) is a black libertarian who made the ideological journey from supporting Occupy Wall Street, in Oakland, California, to becoming a Trump supporter and exiting Coastal California. Peter Huxley works in marketing, and contributes cultural commentary on websites and social media.