PESHAWAR (Special Representatives Representatives) Khyber Pakhtunkhwa kills 9 people while 20 people are reported injured due to heavy rains and flood rains that started on Friday evening, but the Provincial Disaster Management Authority has confirmed that 8 people have been killed.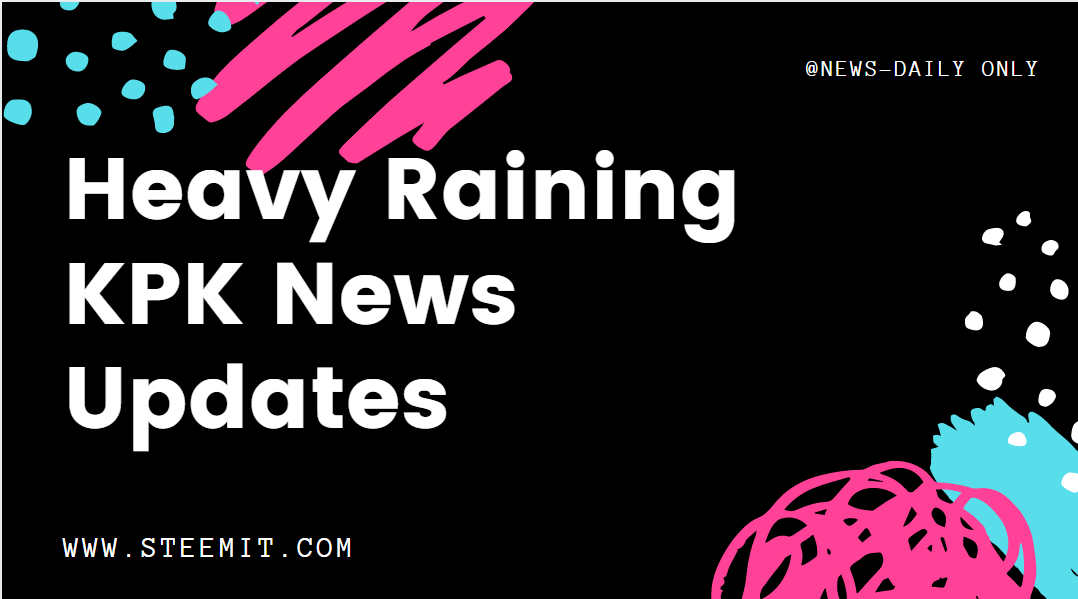 According to DMA so far, a woman and two men have been killed in Bajaur and Malakand as a result of roof collapsing and land sliding. Land sliding in Swat and Tor Ghar left two people under debris while flooding in Lower Dir. A young man was drowned and 20 people were injured due to falling roofs and land sliding. Of those, 19 are from Shangla and one is from Swat.
The torrential rains also damaged two houses in Buner and Hangu. Similarly, 7 houses were partially damaged and 20 people were injured due to heavy rains and flood rails. Heavy rains in the Kalpani stream were diminished, which is gradually decreasing till the last report, while Rescue 1122 personnel are evacuating the underwater areas through water pumping.
Altaf Hussain Waleed Fazal Ghani gets flood water Floods were also destroyed, while the cabin of the vegetable on the bank of the Butt Khel was also flooded. The shopkeeper named Sailaj Sajjad Ahmed also washed away the poultry, which collectively suffered a loss of Rs. , Rs. 30,000 worth of vegetable called Hedayat, Rs. 60,000 from Shahbaz shop, Rs. 35,000 from Mohammad Alam shop and Rs. 60,000 from Syed Nawab general store.
Due to the collapse of the power plant in the trees and Sabel Banda on the power lines, the power system was disrupted, WAPD officials said. The electricity was restored after twelve hours. Deputy Commissioner Iqbal Hussain and Assistant Commissioner Sohail Ahmed Khan visited Buttkhala to assess the situation and directed the Axis Irrigation to streamline water in the canal Upper Canal Swat and continue the relief activities to various agencies, including the Levy personnel. ۔ Monsoon rains also caused devastation in Shangla.