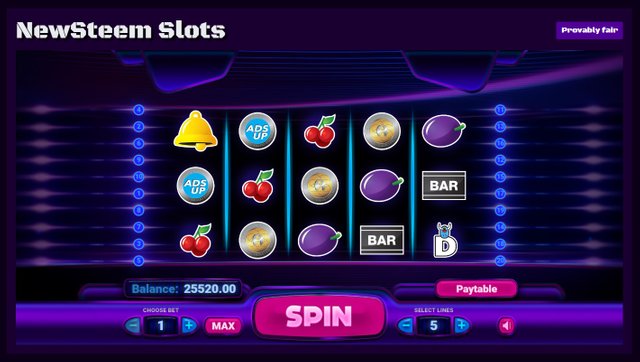 EXCITING NEWS:
In keeping with our mission which is to support users and projects that are fun and good for the Steem Economy.... We've Got #NewSteem Slots
We are a Proud sponsor of BROsino - the #1 FREE Online Casino!
I have to tell you they did beautiful work on the #NewSteem Slots and this fun and user-friendly Casino App.
This slot machine currently offers our largest winning slots combination with a payout of 160x your bet amount for landing on five of the ADSactly coin symbols! That means one 50-credit bet on one line can win up to 8000 credits!
The BROsino is 100% FREE to play...but free credits can be cashed out for STEEM! Visit the Free Credits page for more information.
If you like playing for free and winning, be a bro sponsor too!
The first 10 people to go log in at BROsino.net and take a screenshot of playing BROsino will receive 10 Steem each.
In this case, we are talking about PROOF OF SPIN. POS. :) Post your Proof of Spin in the comment section.
https://brosgn.net/games/multi-slots/1
Make Steem Fun Again.