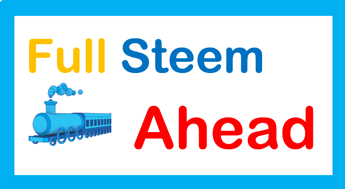 .....We should not forget that hype is an essential ingredient in making a delicious crypto coffee.

Image credit: @majes.tytyty
As a person who is quite passionate about Steem, I have the habit of scouting for news about Steem on top crypto-related sites.
For nine days now, I have been tracking Steem on CoinMarketCap, which is one of the top sites to monitor crypto trends on the internet. And guess what? The last time an article about Steem was featured there was nine days ago.
If you ask me, that's quite a long time - considering that sometimes EOS and TRON are covered up to five times or more in a single day.
I know that it is easy for us to give the excuse that EOS and TRON are ranked top 15 on CoinMarketCap and would naturally get more attention and coverage.
However, we should not forget that hype is an essential ingredient in making a delicious crypto coffee. Hence, Steem also deserves some hypes from time to time and the best place to do that is outside of Steem.
From time to time, we need to put out good articles and even videos covering important developments ongoing on Steem. This will go a long way in sparking the interests of people outside of Steem.
Our last hard fork, for instance, was covered by Yahoo and other prominent crypto-related sites. But are they also covering the awesomeness of the New Steem and the fact that the war against bid bot abuses have been won?
Also, I expected that since it was widely reported when Steemit Inc cut about 70% of its staff to stay afloat in the heat of the bear market, it will also be widely reported that things have stabilized a lot, that Steemit Inc even recently halted powering down. Was the new record sales of @Steemmonsters even reported outside of Steem?
Not only that, Steemfest, the biggest Steem gathering of the year, is just a few weeks away. Are we talking about it outside of Steem? Well, I am yet to read about it outside of Steem.
Obviously, @Steem.marketing and @andrarchy have got a lot of job to do in this regard. More articles and videos promoting Steem need to be put out there to trigger the interest of the masses in Steem.
If we want the price of Steem to improve, we must also improve how we talk about Steem outside of Steem.
Until I come your way again, I wish you a full Steem head.
---
I am @gandhibaba, the young man who goes about carrying his magical pen, not his gun, in his pockets.

Gif courtesy of
@artzanolino
---
Thanks for visiting my blog. I appreciate your precious time.