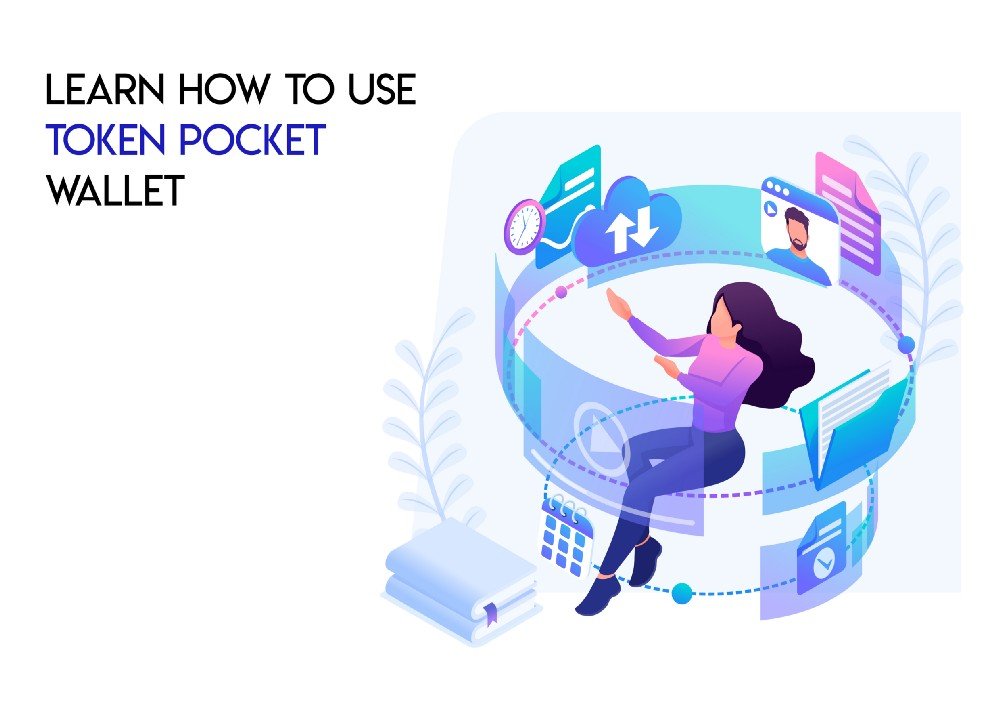 ---
TokenPocket is a multi-chain and multi-cryptocurrency wallet that is also home to hundreds of different decentralized applications. It is available for Android and iOS as well as desktop. The TokenPocket wallet offers numerous features inside the app like the ability to trade, sell and buy your tokens through a decentralized exchange.
TokenPocket offers robust security because it does not store any of your private keys on the device and the app is protected through different layers of encryption. The Wallet supports the EOS, Bitcoin, ETH, IOST, TRON, Binance, BOS, Cosmos, MOAC and Jingtum chains.
How to Download and Install on Mobile and PC
TokenPocket is available on the App Store as well as on Google Play here. Important note: the iOS version does not include the dApp browser option inside the wallet unless you download the 'pro version' which is in beta.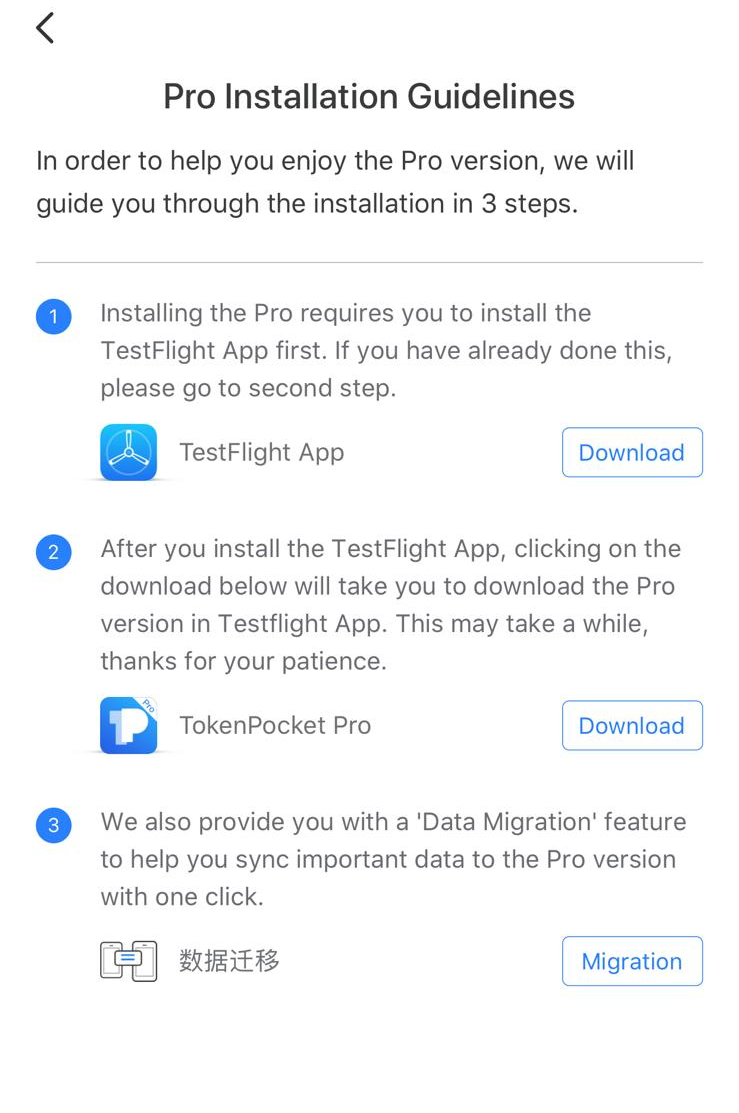 In order to download the pro version of the wallet, you will need to download the 'TestFlight' app for iOS. The TokenPocket original app comes with a Data Migration feature that will allow you to synchronize important data to the Pro version in case you have been using the regular version already.
Similarly, you can go to https://www.tokenpocket.pro/en/download/pc and download the desktop version available for Mac and Windows.
What to Do With the App
Once the application is fully downloaded and installed, you will now have access to a wide variety of features. The first window you will see is this:
Here you can change the blockchain you want to use by simply tapping on 'Switch' and picking from a wide range of chains available. The application also asks you about importing an existing account, creating a new one or simply enjoying the rest of the app through the visitor mode.
Once you have chosen an option you will be able to see your holdings, how much they are worth and many more features specific to each chain.
Sending or receiving cryptocurrencies is fairly easy and you also have the option to swap your coins for tokens or vice-versa.
TokenPocket provides robust security as well as efficient and easy EOS transactions. Users have the ability to '*Forget Mode*' which enables users to transact easily and without any hassle.
The News Section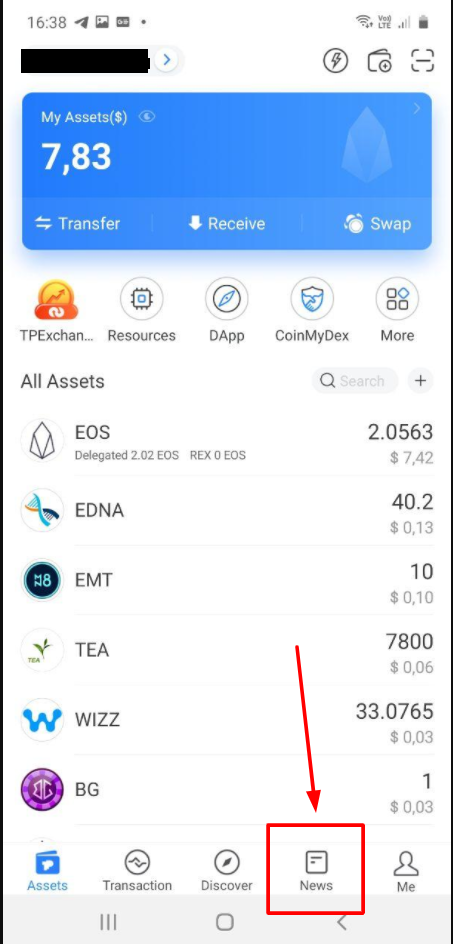 On the bottom of the TokenPocket app, you can find a small menu, the news section is right beside the Assets section. Here you can find relevant news about the blockchain in general, dApps and more.
You can also read articles about a wide variety of topics and check markets where you can see a custom list of cryptocurrencies. TokenPocket allows users to exchange any cryptocurrency by simply tapping on it. The user will be redirected to Newdex where he can sell or buy a wide variety of cryptos, check previous or ongoing orders or use the OTC (Over the Counter) option all within the TokenPocket Application.
The Discover Section
Here you can find the biggest section of TokenPocket that holds more than 2000 different decentralized applications. You can browse through the recommended dApps or simply search a specific one with the DApp browser.
You can find dApps by their chain, for instance, you can find TRON dApps on the TRON section, IOST, ETH, etc. You can also sort dApps that are games, utilities, finance, for mining and others.
Whenever you tap on any dApp, you will see a prompt stating that you will be redirected to a third party dApp.
The Chat Section.
In order to use the chat, you will need to verify your account but the feature is not available just yet.
The Profile Section
Here you will find a wide range of features like the ability to manage all your wallets. You can easily check which wallet you are currently using with the app or add any other wallet.
Users can also check their transaction records for their current wallet although they can easily switch accounts whenever they want.
Additionally, users have the ability to add 'contacts' through their wallet addresses or invite friends using the TokenPocket QR address.
In case you need any help, you can go to the 'Help Center' where you will find a list of common questions and answers. If you didn't find an answer to your question, you can easily submit a request for the support team to review and help you with.
Conclusion
TokenPocket is one of the easiest apps to use as it is extremely user-friendly and intuitive. You don't need to have deep knowledge of the blockchain technology to manage your cryptocurrencies and TokenPocket allows you to have multiple cryptocurrencies from multiple chains in one single app so you don't have to switch to 20 different apps and wallets every time you want to check, buy or sell your assets.
Users will find that TokenPocket is not just a wallet or a dApp browser but an ecosystem where they can easily swap tokens, coins or exchange them through a decentralized exchange. Get an update of the current market situation, find relevant news, read interesting articles and much more.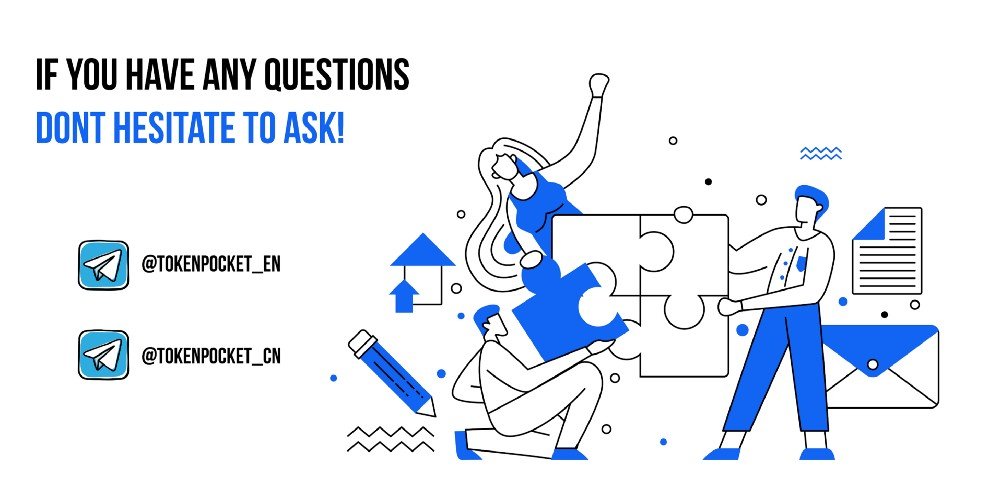 For more information please visit:
Website: https://www.tokenpocket.pro/
Telegram: https://t.me/tokenPocket_en
Twitter: https://twitter.com/TokenPocket_TP