Dear Steemians / Trendo'ians,
Our last bounty program of
"TWEET STEEM"
to promote
STEEM at TWITTER.COM
has been finished successfully. We already shared
49,118 TRDO
Tokens that worth around
280 STEEM
according to
Today TRDO Market Price
.
---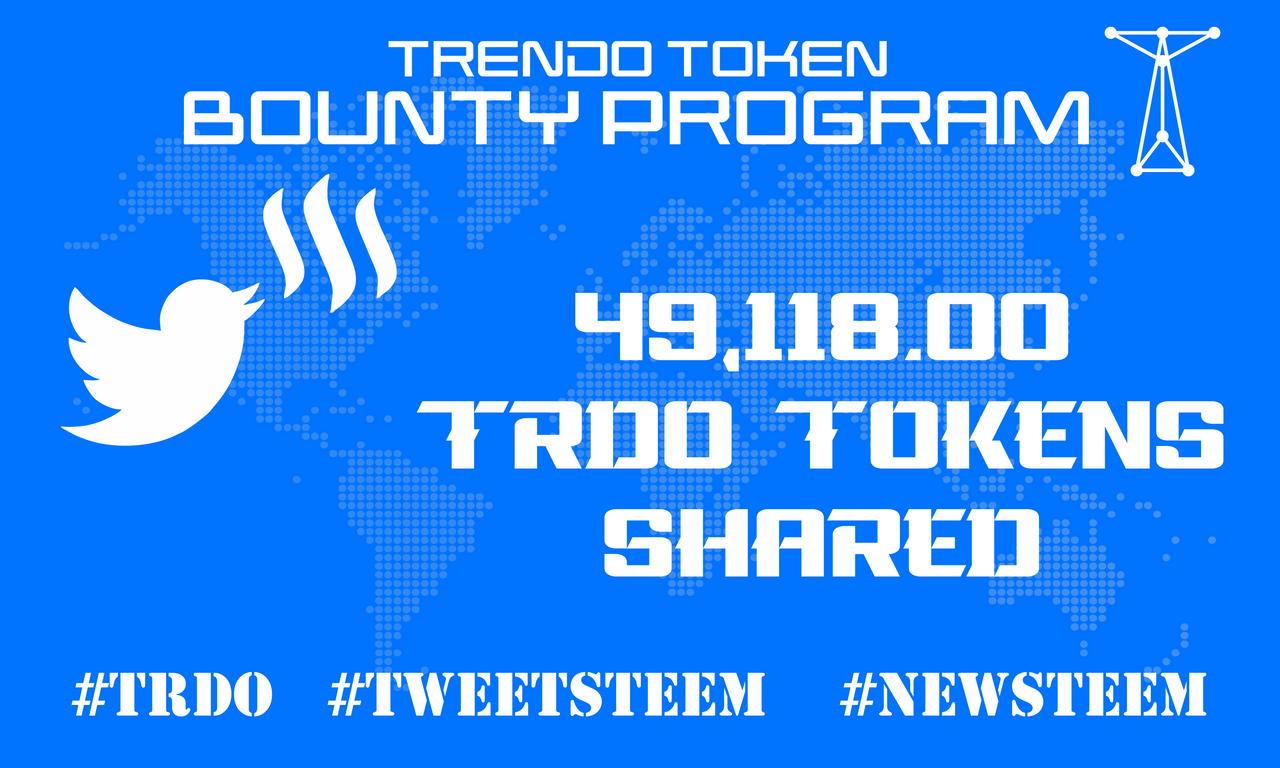 ---
How We Shared Bounty Rewards?
We have checked all Tweets that related to #NewSteem, #TweetSteem, #Trdo tags of last week.
Your highest Trdo bounty earned Tweet selected to share rewards.
We used @trendobounty - Trendo Token account for bounty programs to share your rewards.
We used @ali-h airdrop tool to share your bounty reward to your stake balance. (We forgot to add a memo, that's a big mistake)
---
Highlights
During the Tweet Steem bounty program, we have noted few Steemains who are promoting STEEM at Twitter space should earn our gratitude:
#NEWSTEEM is the most trended tag that related to STEEM promotions.
STEEMPEAK.COM is a good platform to share your STEEM posts at Twitter space.
---
Next?
We (Trendo Team) will plan to focus on weekly bounty programs soon. (Honestly it's hard to do with the lots of internal developments of the project).
We will share 25% of daily distribution of TRDO tokens to these promotions.
Every TRDO bounty program will mainly focus on STEEM promotions at different social media platforms.
---
---
"Call TRDO, Your Comment Worth Something!"
Join us at DISCORDAPP.COM
Join us at TWITTER.COM
Join us at FACEBOOK.COM
Join us at REDDIT.COM
Join us at TUMBLR.COM
Join us at MEDIUM.COM