Here are my neighbours on the map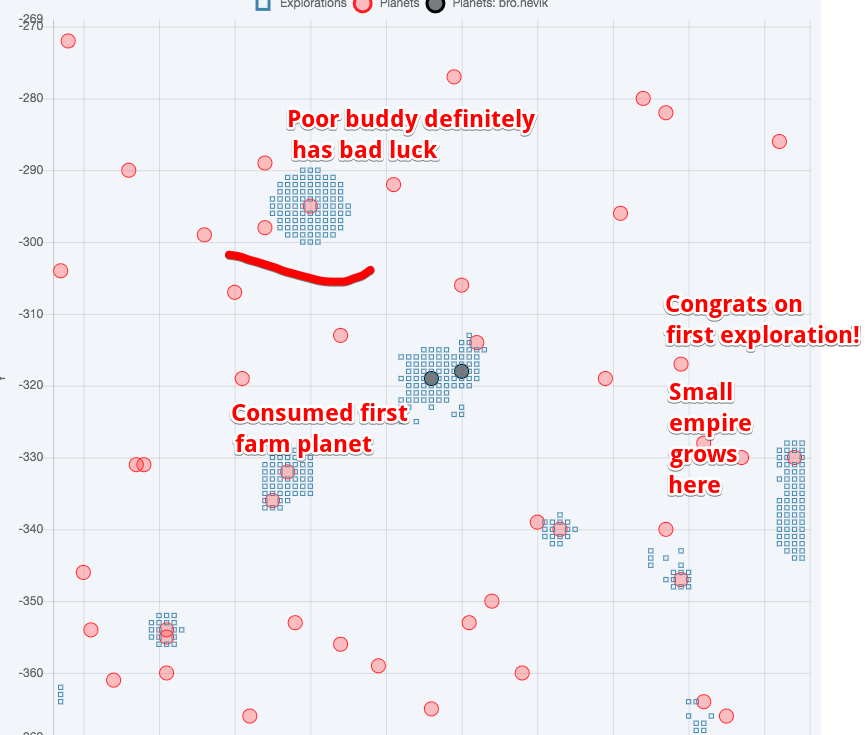 @seanlock - hope you will find something soon. But it seems you are a bot or using a bot.
@ubg - now growing if corvette skill and it's reasonable as he has farm planet so near.
@joelmchale - nice mining conomy. Are you bot?
@wildhomesteading - nice small empire!