Next Colony Argument
The game history starts in the year 2080, it seems like a nuclear world between the US, China, Russia, and North Korea rended our home planet unable to sustain humanity any longer. Thus we were forced to flee Earth and adventure ourselves into the depths of space in order to find another planet that could sustain humanity once again.
I like the story so far, from what I can tell we are not going to learn the lesson lol. The game is about battling and creating evergrowing empires on the great number of undiscovered planets in the space... so we once had to flee the Earth due to our senseless conflicts and now we are going to mess up the entire universe.
---
Then, after roaming empty space for several months we manage to find a common atmosphere type planet called Alpha by default (I renamed mine as Steem of course). Here we manage to establish our base camp and start to enhance our skills and develop our buildings to get resources.
At the current state of the game we have to focus on building our mines. Thus we need to first enhance the level required to later upgrade the mines and the depots required to store our resources.
---
What can we do on Next Colony at the moment
We can purchase resource chests from the in-game store, they are a huge advantage and can boost your development in the early stages. Also, you can buy runes that will give you a boosted production when they are merged with your planet (The runes don't work on the starter planet, and they are utterly wasted if you use them in a common planet. You should use them only on uncommon, rare, and legendary planets in order to add the rarity and rune bonuses).
Regular Chest (9.99 Steem)
800 Coal
400 Ore
200 Copper
100 Uranium

Huge Chest (49 Steem)
4000 Coal
2000 Ore
1000 Copper
500 Uranium

Imperium Chest (99 Steem)
8800 Coal
4400 Ore
2200 Copper
1100 Uranium

Regular Rune (99 Steem)
10% booster

Mighty Rune (239 Steem)
25% booster

Holy Rune (449 Steem)
50% booster
One of the coolest thing on Next Colony is that each item is redeemable only every 24 hours and there is a rather limited supply of each one. Thus the balance of the game is preserved and inflation is kept within acceptable figures.
---
If you choose to go P2W then the next thing to do is level up the shipyard skill and the shipyard building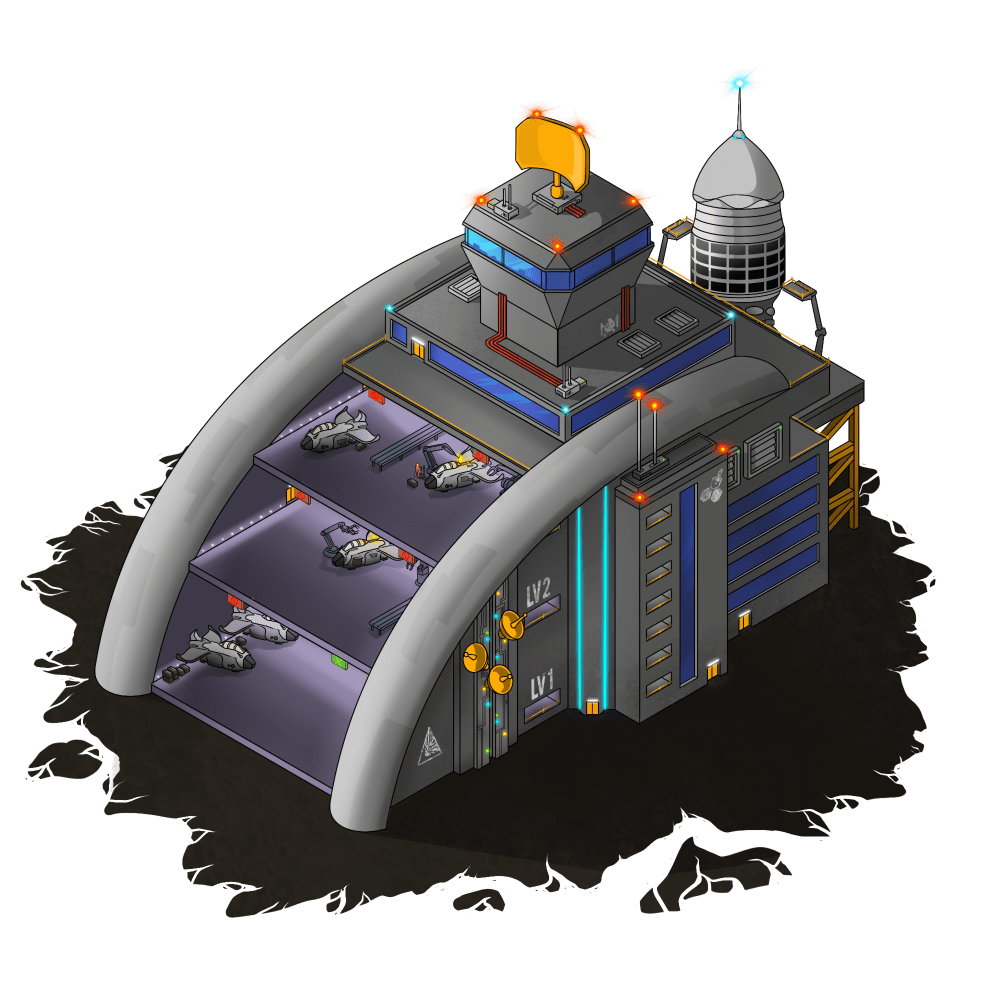 Here is a graphic of the required shipyard levels for unlocking each ship.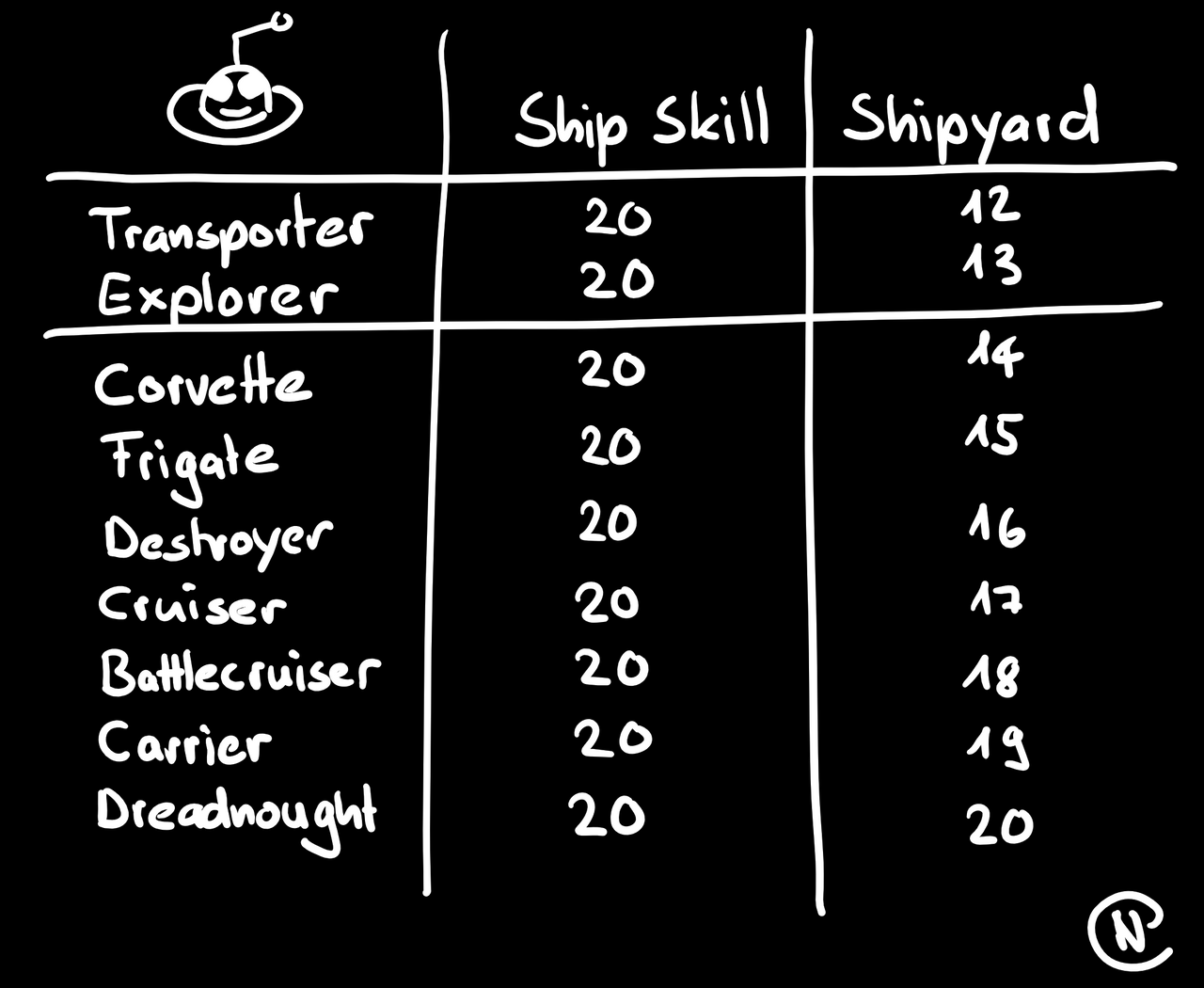 ---
If you decide to go F2P, then you need to level up your mines and depots first and then aim for the shipyard.
| | |
| --- | --- |
| Coal Mine | Ore Mine |
| Copper Mine | Uranium Mine |
| Coal Depot | Ore Depot |
| Copper Depot | Uranium Depot |
Once you get the first explorer you are good to go to start trying your luck and explore the tile around your planet, you will have 1% chance to find a planet each time you explore a tile and 5% chance to lost your explorer each time you send him on a mission.
---
Is there any trading mechanism for merchant oriented players?
The devps said that there will be an in-game market, but currently you just can send explorers and transporters to another planet. Also, you could send a planet to another player, thus a side market is currently hosted on the Next Colony Discord server
The game is in early stages, thus we can expect to see some changes in the near future, the devs said that the battle module will be implemented on June 8th. I'm about a week ago from getting my first exploration. I went F2P, thus am all in for the fun not for the rewards although if obtained, rewards are most welcomed.
---
There is a killer tool created by the community
You can get all sort of useful information on Spy Colony, from the most recent discovered planets to the status of any player in the game.
Let's see what will be of this interesting game