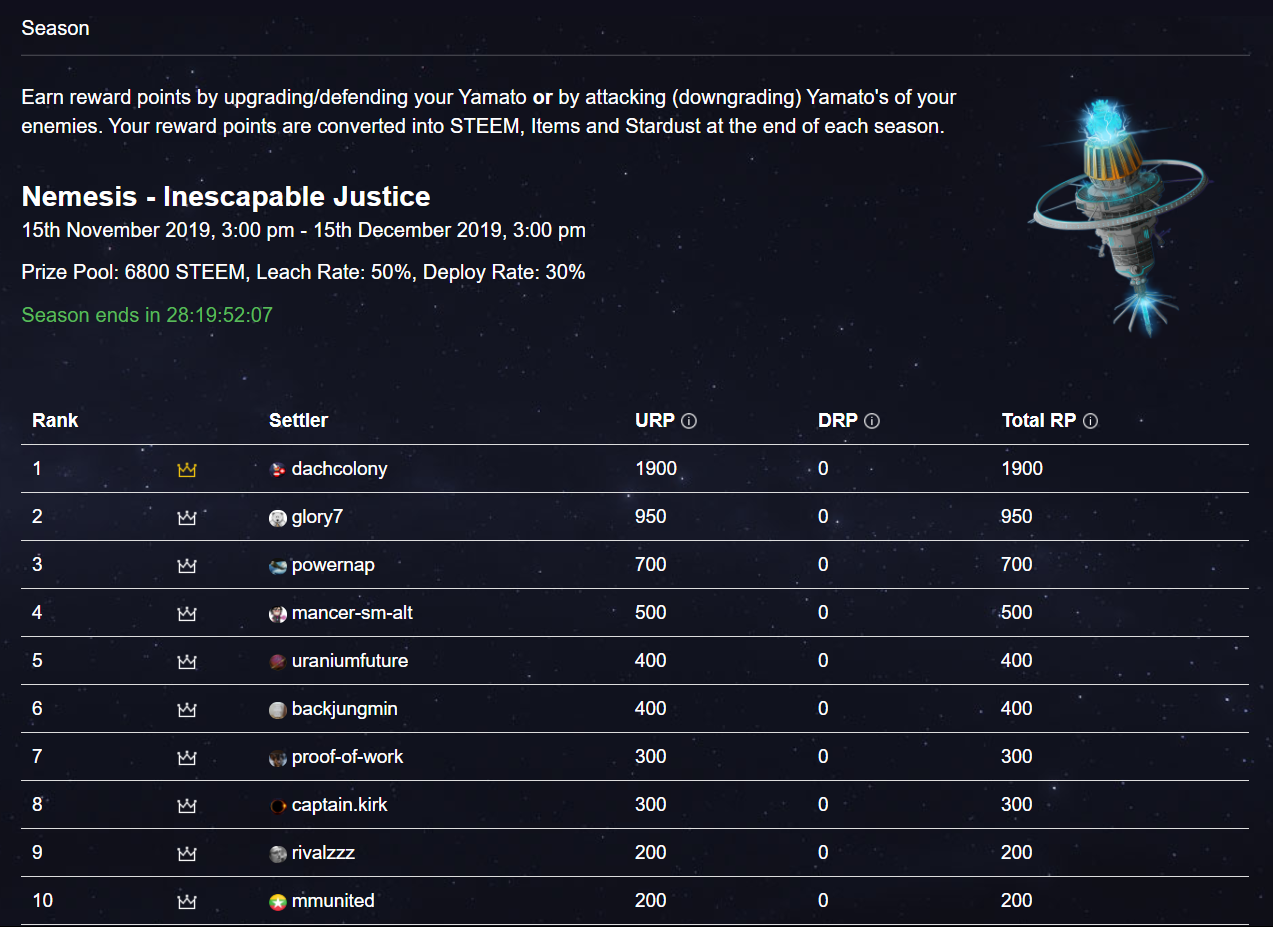 ---
TOP 10 @NEXTCOLONY SETTLERS

---

"Earn reward points by upgrading/defending your Yamato or by attacking (downgrading) Yamato's of your enemies. Your reward points are converted into STEEM, Items and Stardust at the end of each season.

Nemesis - Inescapable Justice
15th November 2019, 3:00 pm - 15th December 2019, 3:00 pm

Prize Pool: 6800 STEEM, Leach Rate: 50%, Deploy Rate: 30%

Season ends in 28:19:52:07"