Transporter III
Ugly Duckling Edition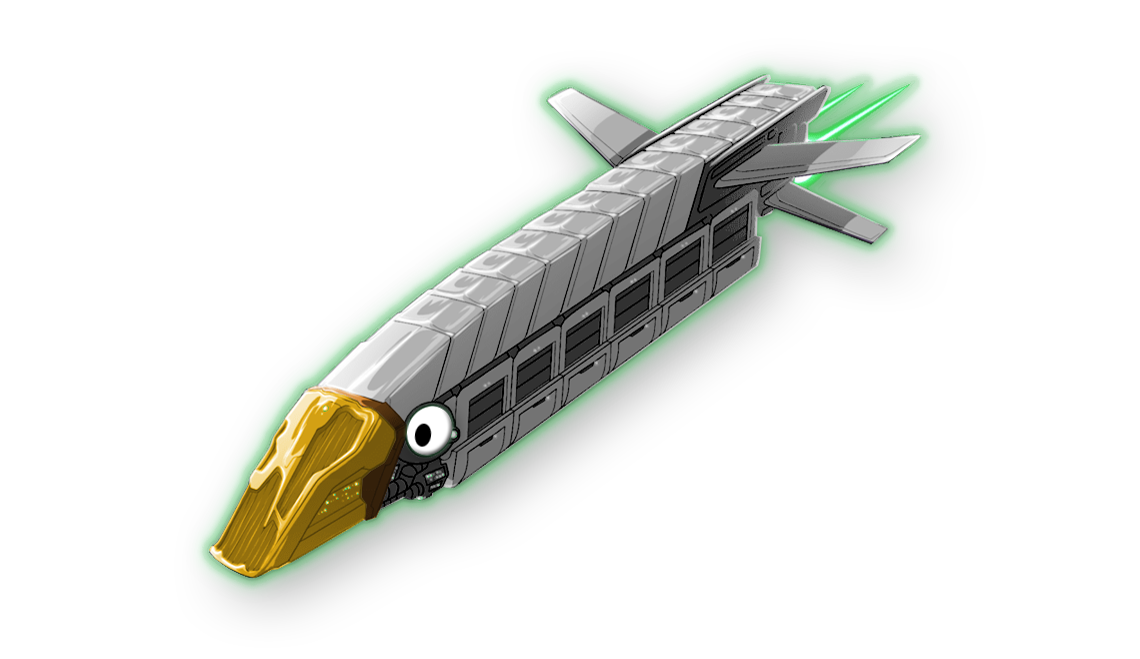 The exclusive new duck-skin for the just recently announced,
brand-new and advanced Transporter III in nextcolony.io
DISCLAIMER: No, this isn't actually a thing in the game! (Yet?)
---
But first of all, credit where credit is due: This wasn't entirely my own idea and I wouldn't have thought of this if @nateaguila hadn't left this ingenious comment under @nextcolony's most recent post, where they announced their new transporter ships.
Nate said:
The Quackians of Planet QUACK have always flown South for the Winter. However, with the invention of the Transporter III, the migration requires less time and effort. This new spaceship gets 4 out of 5 Quacks. Well done.
After reading his comment, it suddenly became so obvious: That new Transporter model III actually does look a lot like a duck. And you know how it is, once you've seen it, it can not be unseen again!
All it really needed was a bit of a new paintjob. It even comes with this eye-socket-like structure on its side already. Making that look nice and googly also helped a lot. Well... everything is better with #GooglyEyes!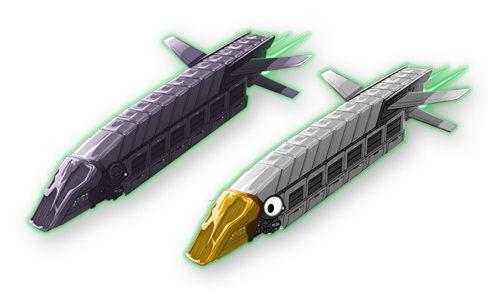 It's a pity our fleet has such little graphical presence in the actual game. If these showed up anywhere outside the shop and the shipyard, I think there would actually be some room for up-selling cosmetic tweaks such as this in the game?! I would definitely enjoy cruising through outer space with a fleet of clown-fish and some googly ducks!
But first, I guess I'd need one of those super exclusive blueprints for this new T-III. For now they can only be acquired through resteeming and making a witty comment under its announcement post.
Unfortunately I've already left this duckling in there yesterday, as @fraenk, but I'm rather finicky about enrolling that account in any dApps, so I'm not even playing the game as @fraenk, ugh, I just didn't think this through did I?!
So now I have to come up with something else to say over there with my @mongshter gaming account. Fingers crossed! I really really want this blueprint, actually... after all this duckery, I feel kind of attached to it already!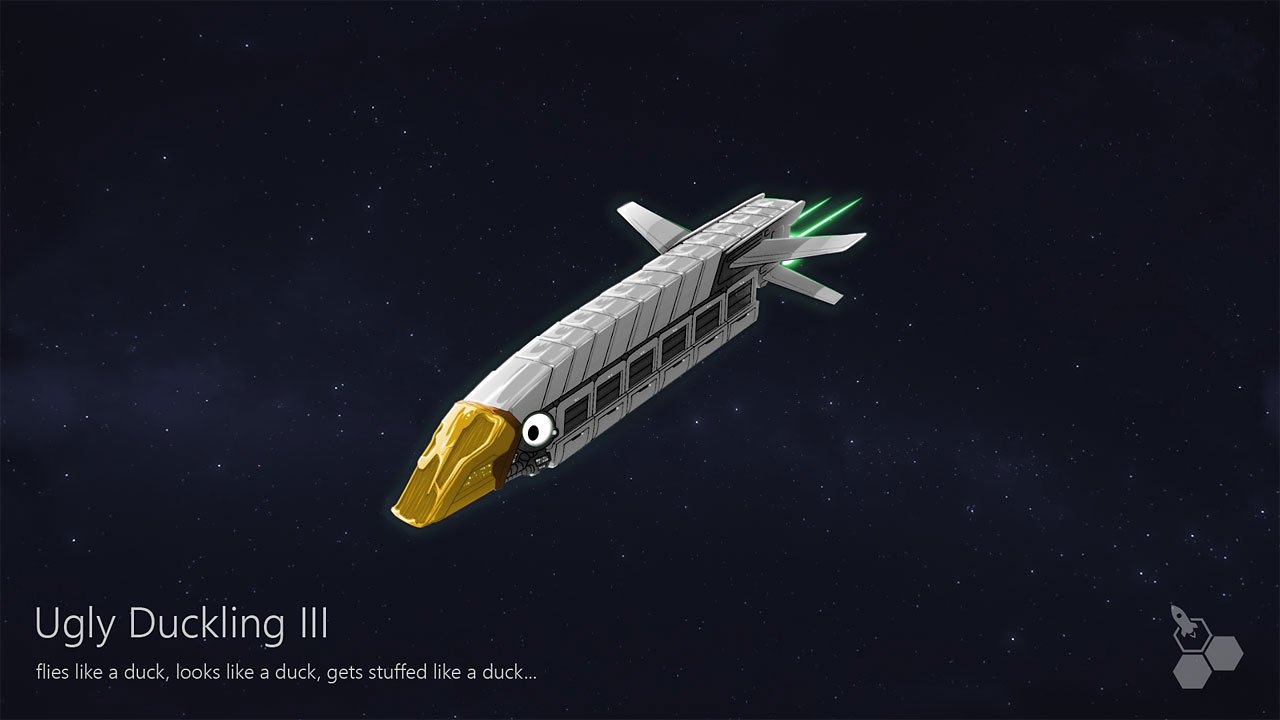 P.S.: I'd love to see this get memed in some way, shape or form. Go ahead and use these images however you want to, you can download the one up top as a png with transparent background.
P.P.S.: I couldn't really think of anything new for the comment challenge, so I simply spoke about all the idioms about ducks that I could think of. Let's hope that's good enough to earn me one of those blueprints!
see you in outer space
QUACK!