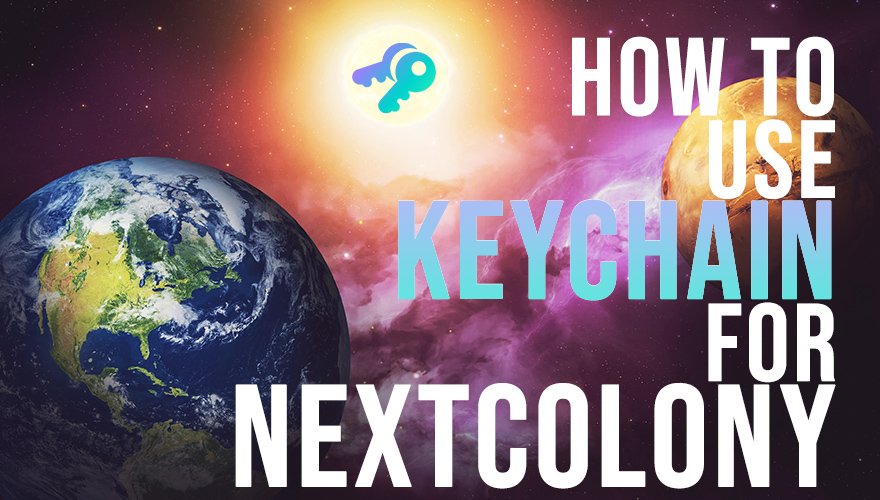 Hey Steemians,
today I'll tell you about the new integration of the browser extension KeyChain for Google-Chrome and Firefox.
Install and activate KeyChain.
You can find the browser extension in the Google Chrome Store under the following link:
Official Download-Link of the Chrome extension.
1.
After you have installed the extension, you'll see a new icon next to your AdBlockers or next to the address bar in the top right corner of your Google Chrome. These two keys will show you that this extension is installed correctly and you are ready to go.
2.
by clicking on the icon you get the dropdown menu with the Keychain Assistant. Here you forgive your KeyChain instance a password and confirm it.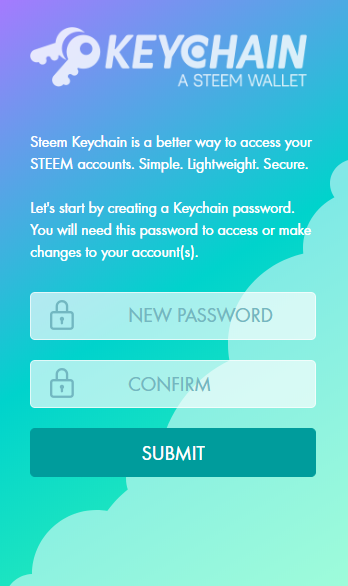 3.
Now add your Steem account. Here you can later even store several accounts in one instance and conveniently access all transactions and keys if you have stored them for each account.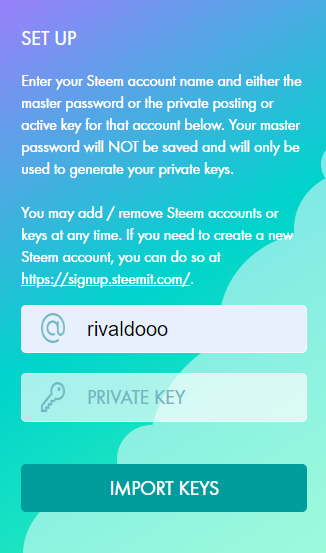 4.
After you have integrated your account, you can start with @nextcolony.
Since today you can log in with KeyChain by clicking on the small text below the "Click here, to join the game! on KeyChain at https://nextcolony.io: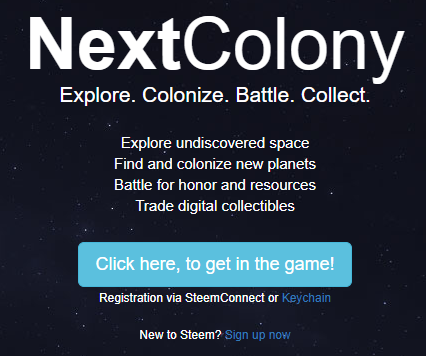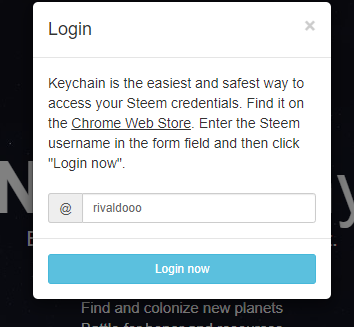 Here you simply enter the username with which you want to log into the game, in this case @rivaldooo. In the next step you will see that the authority will be requested. But first forget that you have deposited your private PostingKey in your account - you can add it via the gear wheel - ManageAccounts.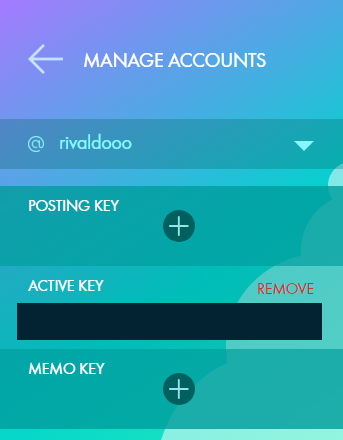 Now the KeyChain application asks you if you want to write this CustomJS on the blockchain. With Confirm you confirm the login with your PostingKey.
**If you don't want to be asked every time for a transaction whether it should be carried out and must be confirmed by you, you can activate the useful button to let the CustomJS write automatically.
READY TO USE!
Now you have successfully logged into NextColony.io with KeyChain.
Have fun playing!
The whole thing even in video!
My brother @louis88 also demonstrated this manual in a video.
Have fun looking!