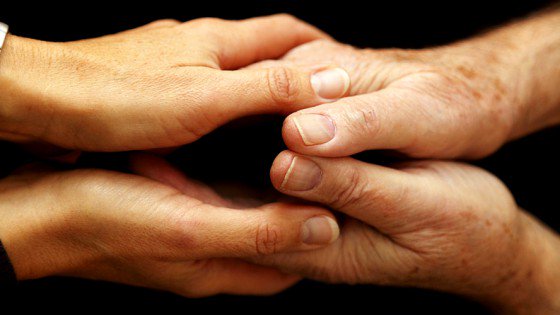 If when I speak with you, I repeat the same things over and over ... do not interrupt me. Listen to me because when you were little, I had to tell you the same story every night so that you would fall asleep.
When I do not want to wash myself, do not blame me and do not make me feel ashamed ... Remember when I had to run behind you making excuses because you did not want to take a bath.
When you notice my ignorance of new technologies, give me the necessary time and do not look at me with that ironic little smile. I had all the patience to teach you the alphabet.
If I can not remember something or if I lose the thread of my sentence ... give me the time to remind me and, if I can not, do not get angry ... The thing the more important is not what I say but the need to be with you and listen to me.
When my tired legs can not sustain your pace, do not treat me like I'm a weight. Come to me and hold me strong as I did when you took your first steps.
When I say that I would like to be dead, do not be angry because one day you will understand what drives me to say it. Try to understand that at my age we do not live, we survive. One day you will understand that, despite my mistakes, I always wanted the best for you and that I tried to smooth the road.
Give me a little of your time, give me a little patience, give me a shoulder on which I can support my head the same way I did it for you.
Help me to make my way, help me to finish my days with love and patience and, in exchange, I will make a smile and the immense love that I always had for you.
I love you my son. "