On 1st October 1996. Nigeria was born. Nigeria known as Niger Area by the colonial masters is a country located in West Africa. The birth of date of Nigeria represents the day when this great nation gained Independence.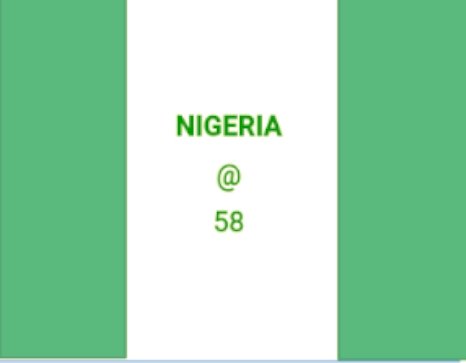 Image created by @wakawell
At 58 the country has achieved a high level of civilization, development, and industrialization. Being a multilingual country, Nigeria has a means of communication between one citizen and the other, which is the use of the English language which was brought to us by the colonial masters. Most times we Nigerians do think that the colonial masters came to exploit our natural resources, but one fact that is being neglected is that our eyes were opened to realize that we are blessed by God with mineral resources and also, we were enlightened with the knowledge on how to utilize these resources.
Now the big question is :

WHAT IS THE PERCENTAGE OF USING THESE RESOURCES?

It is not very impressing that we use a low percentage of our resources. All our is on the black gold (crude oil). One prayer I will like every lover of Nigeria to say is :


"Let the eyes of every Nigerians be opened to discover utilize her natural resources for development."

GOD BLESS NIGERIA !!!
HAPPY INDEPENDENCE DAY!!!