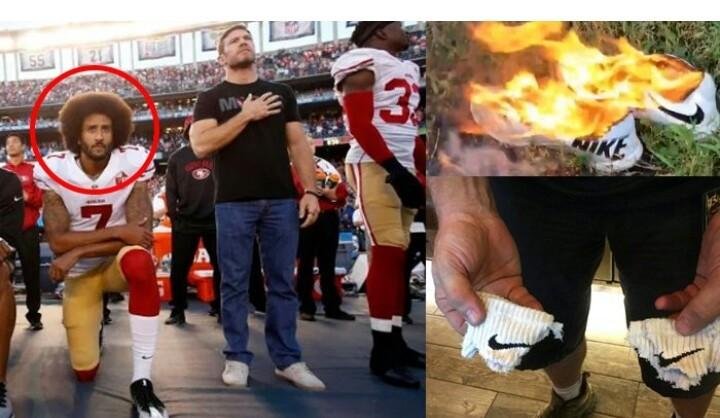 #source
---
Shoe company from Oregon, United States, Nike, was hit by a massive protest wave in the United States, September 3, 2018.
A number of US citizens upload Nike boycott hashtags on social media.
Not a few also upload photos and videos of actions that are more extreme, damaging or even burning their Nike shoes.
---
![image](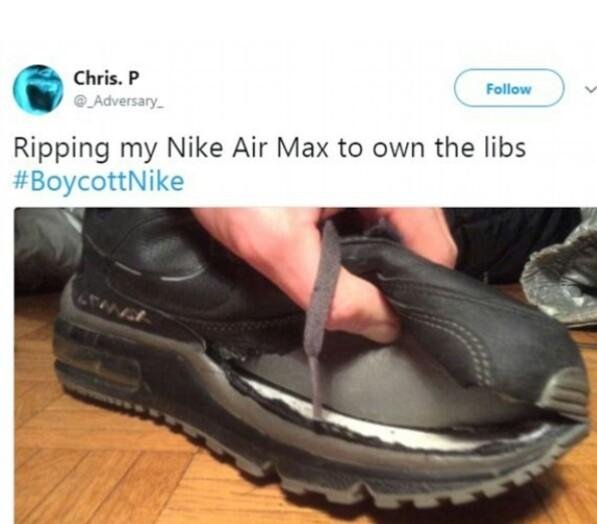 )
#source
---
The wave of protests by US citizens boycotting Nike was triggered by Nike's decision to make athletes controversial as their latest commercials.
The call to boycott Nike came hours after Nike released an ad that took NFL or American Football players, Colin Kaepernick.
---
![image](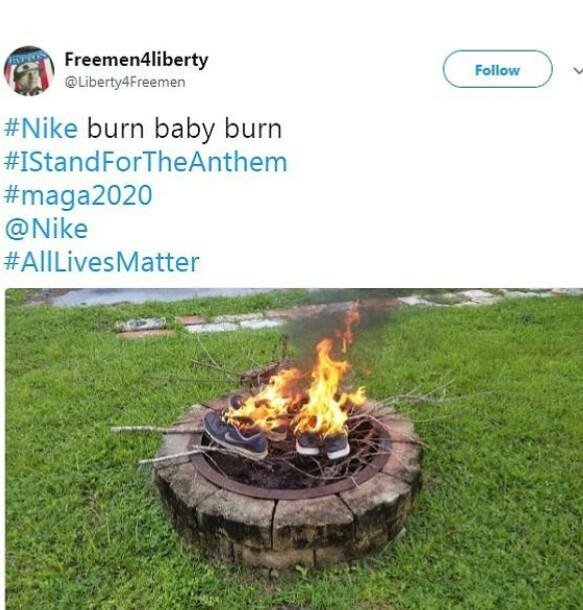 )
#source
---
In an advertisement that posted a photo of Colin Kaepernick's face, Nike called for their famous slogan: Just Do It.
Nike also includes a sentence: Believe in something. Even though it will sacrifice everything.
---
![image](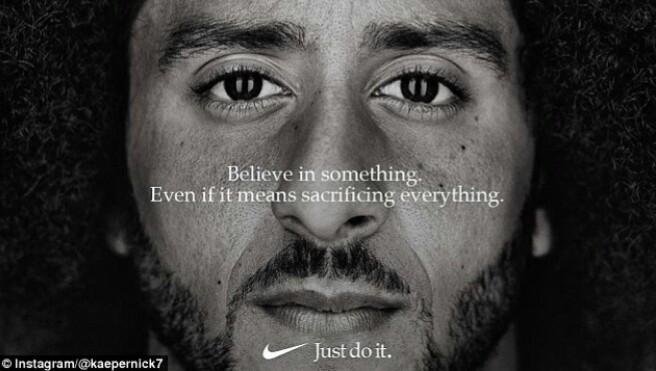 )
#instagram
.com
---
Colin Kaepernick was known as a controversial athlete, because of his rituals when he heard the American national anthem, The Star Spangled Banner, was played before competing.
Kaepernick refused to stand while honoring the United States flag.
He instead sat on his knees, with one knee stuck to the ground.
In fact, for Americans, it does not stand when the national anthem is played, is a symbol of insult to the state.
Nike has not commented on this advertisement.
But, before, Nike officials for North America, Gino Fisanotti, said it was determined to choose Kaepernick as a brand ambassador.
"We believe Colin is the most inspiring athlete at the moment, which makes sports can advance the world," Fisanotti told ESPN.
Just a few hours after the ad was released, Americans began to boycott Nike.
They consider Nike to be promoting a man who has insulted the United States.
Racial Protest
Colin Kaepernick is not an immigrant who refuses respect to American flags and anthems.
He is actually a real American.
Kaepernick was born in Milwaukee, Wisconsin, USA, in 1987.
His parents were also American.
In fact, Kaepernick's mother is a white US citizen.
Colin Kaepernick carried out the action to protest the rampant incidents of injustice against blacks in the US.
As is known, a number of cases of police repression against black people in the US, had become a major issue in Uncle Sam's country.
---
![image](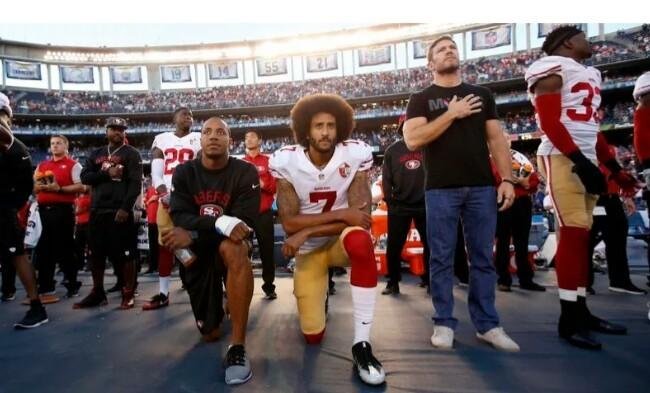 )
#source
---
There are negative stereotypes, the police easily give legal action to black people, while not to white people.
In America, then racial-smelling movements emerged, Black Live Matters to fight these actions.
Well, Colin Kaepernick became an athlete who was keen to campaign for this movement.
---
![image](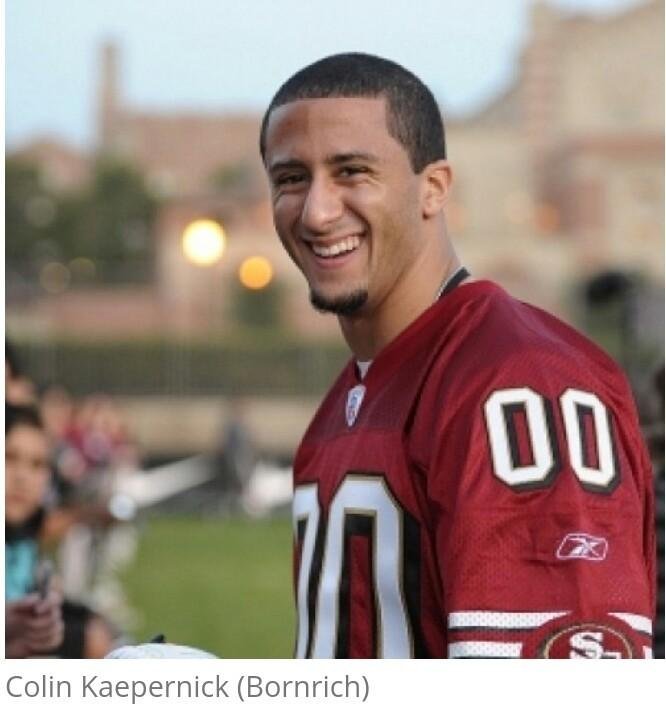 )
#source
---
Trump even openly requested that the NFL club dismiss the player who carried out the protest.
Sure enough, because he did not want to repent, Colin Kaepernick was no longer used by his club, the San Francisco 49ers (FourtyNiners).
No NFL club dared to recruit him, even though he was the most talented player in this typical American sport that resembled rugby.
Even so, Colin Kaepernick did not fear, he was reluctant to stop the action.
Many people suspect, what happened to Kaepernick, to be the background of Nike writing this controversial sentence in their advert: Believe in something. Even though it will sacrifice everything.