Ernie and Bert made their debut in the Sesame Street pilot episode on November 10, 1969. Ernie is the fun-loving, outgoing, happy-go-lucky member of the duo. Bert, on the other hand, tends to be grumpy and more introverted. The pair lived in the basement apartment at 123 Sesame Street, presumably in New York City. Ernie was played by Jim Henson (creator of the Muppets) until his death in 1990. Bert was played by Frank Oz.
I received Ernie and Bert puppets for Christmas in 1973. I have only a few vague memories of this Christmas, but photographs from that day show a very happy @opaulo with a puppet on each arm.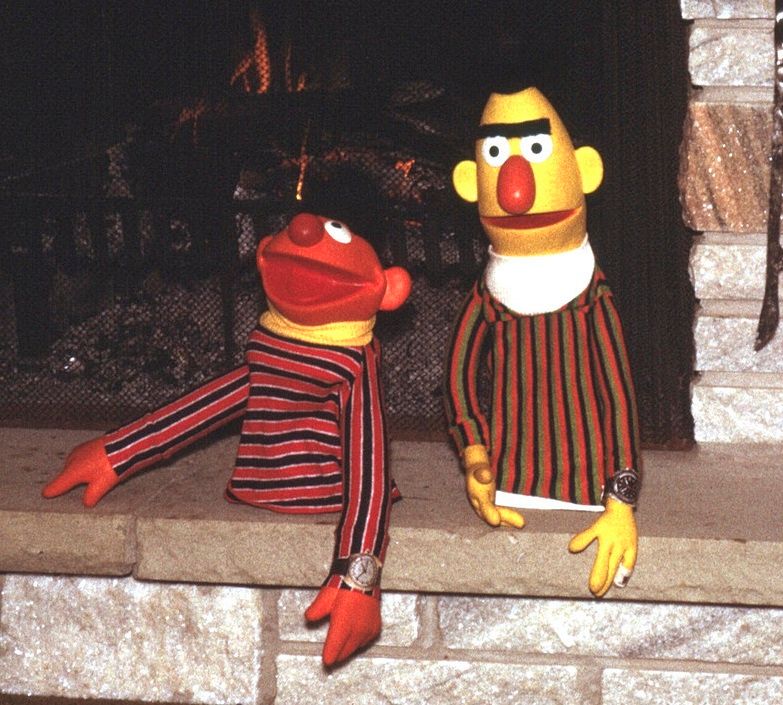 The photo above was taken on Dec 25, 1973. It shows the pair propped up in front of our fireplace. Notice they are both wearing fake watches. I would never have thought of these watches again had I not seen this photograph. If you look closely, Bert apparently suffered some sort of finger injury and is wearing a band-aid on his left pinky. I vividly remember the feeling of holding these puppets. Ernie's mouth moved easily in my hand, whereas the Bert puppet was much more difficult to animate. The rubbery heads had no ventilation and my hands quickly became soaked in sweat (yuck!). These puppets were a staple of my life for at least a year or two afterwards.
I still have my Ernie and Bert puppets. They spent many years packed in a box moving with me to each location I lived. This is what they look like today: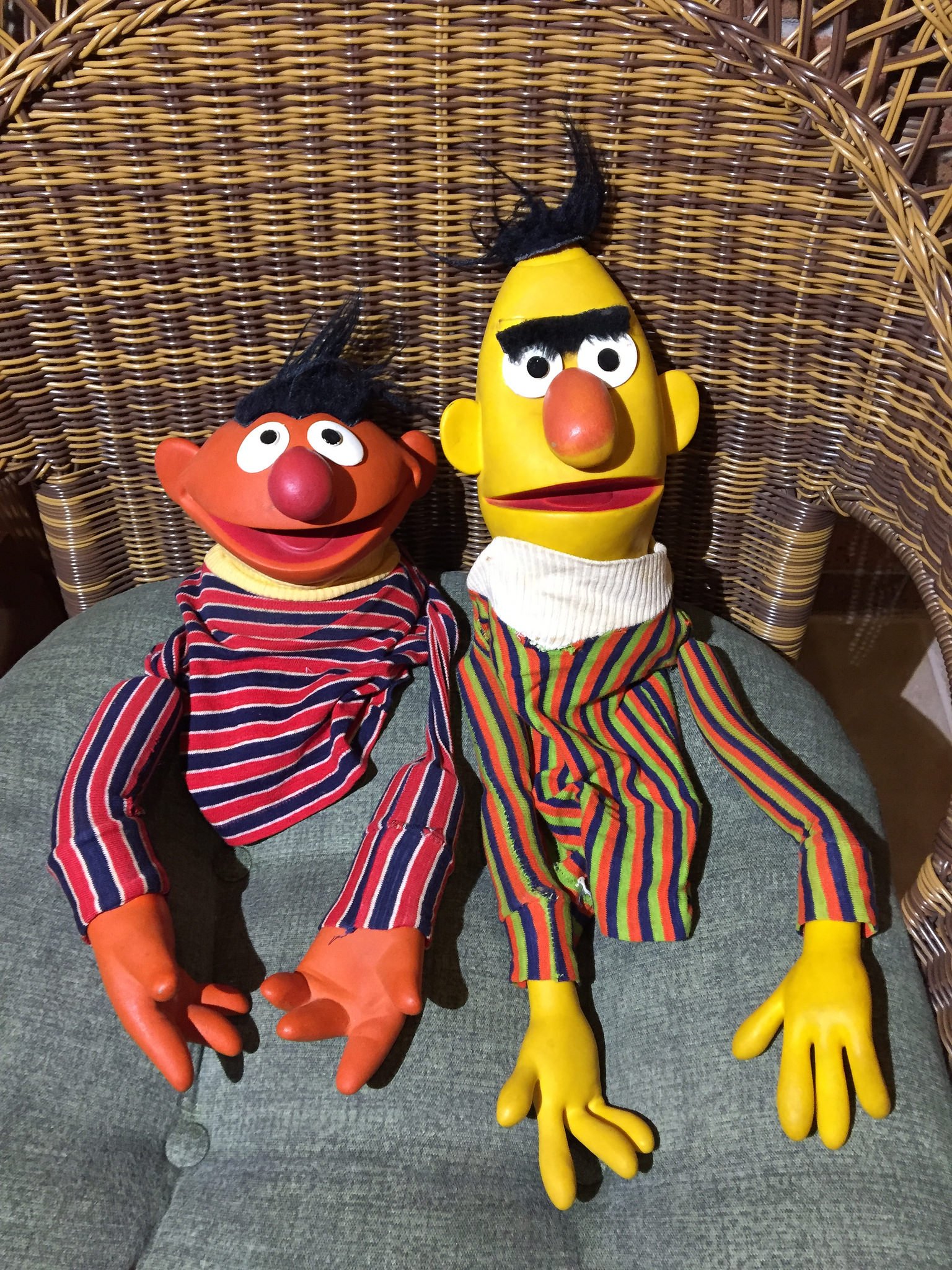 Their shirts are a little tattered. The styrofoam arms have shrunk leaving the hands sort of hanging on the end of the sleeves. Bert's unibrow is falling off on one side -- nothing some glue wouldn't fix. However, considering 44 years have passed and my own children played with them also, they are in remarkably good shape. The feel of putting them on my hands brings memories flooding back. The only difference is that they seem so much smaller now. 😊
Hope you are enjoying my "Stuff I Got For Christmas" series of posts. More to follow soon.