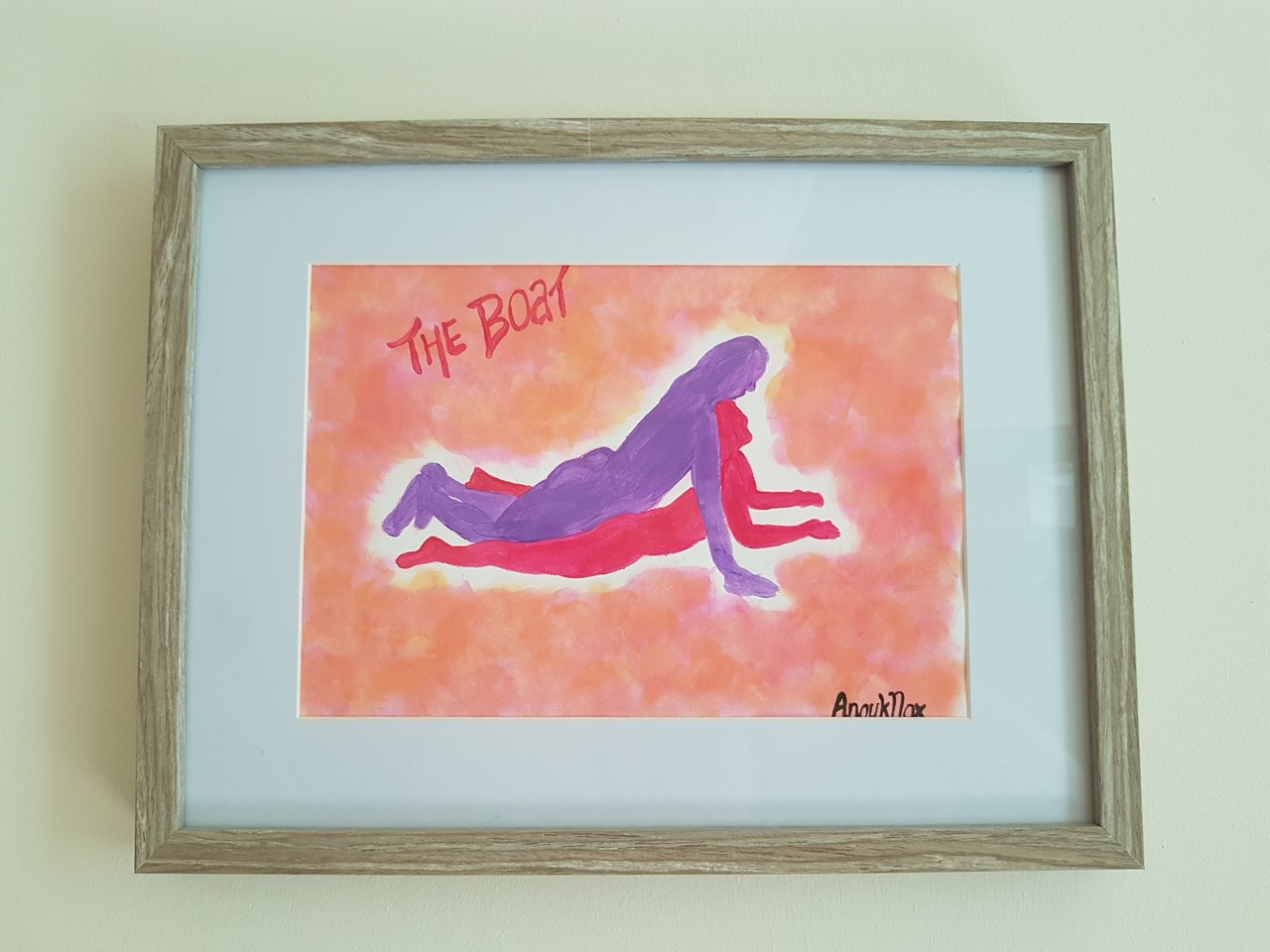 The contest is a bit naughty, NSFW ... but I like getting out of my comfort zone, so I decided to make an entry. This weeks position was "The Boat". I started to draw it with water colour pencils at first, then adding water to fade the colouring..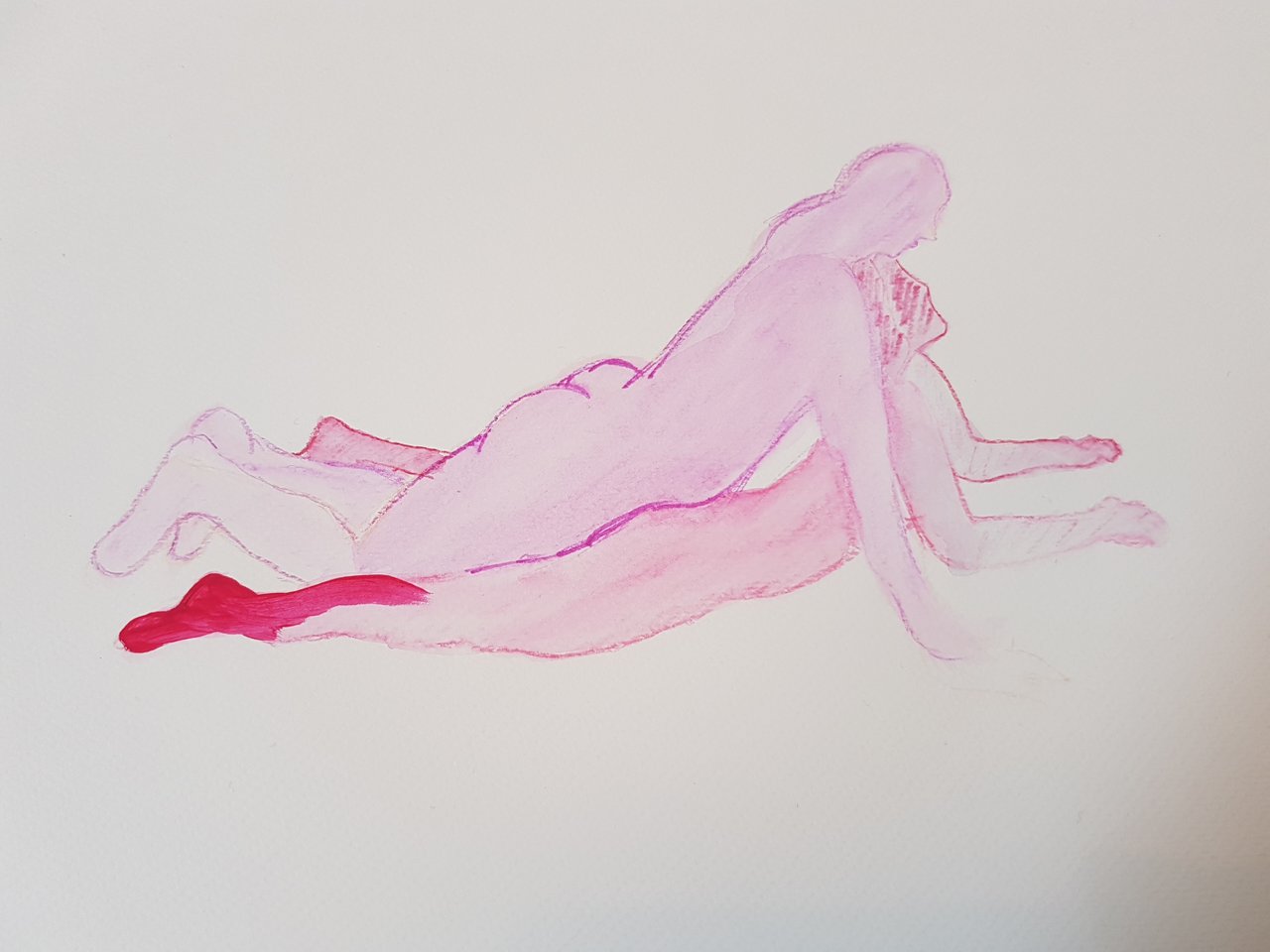 But the next day I bought acrylic paint and new brushes, because I wanted to do something different. So I started to overpaint the coloured parts and take it from there to try out my new paint. I must say it's a bit different using these brushes and I made quite a few mistakes trying to paint a nice outline. But practice will make perfect in the end, right?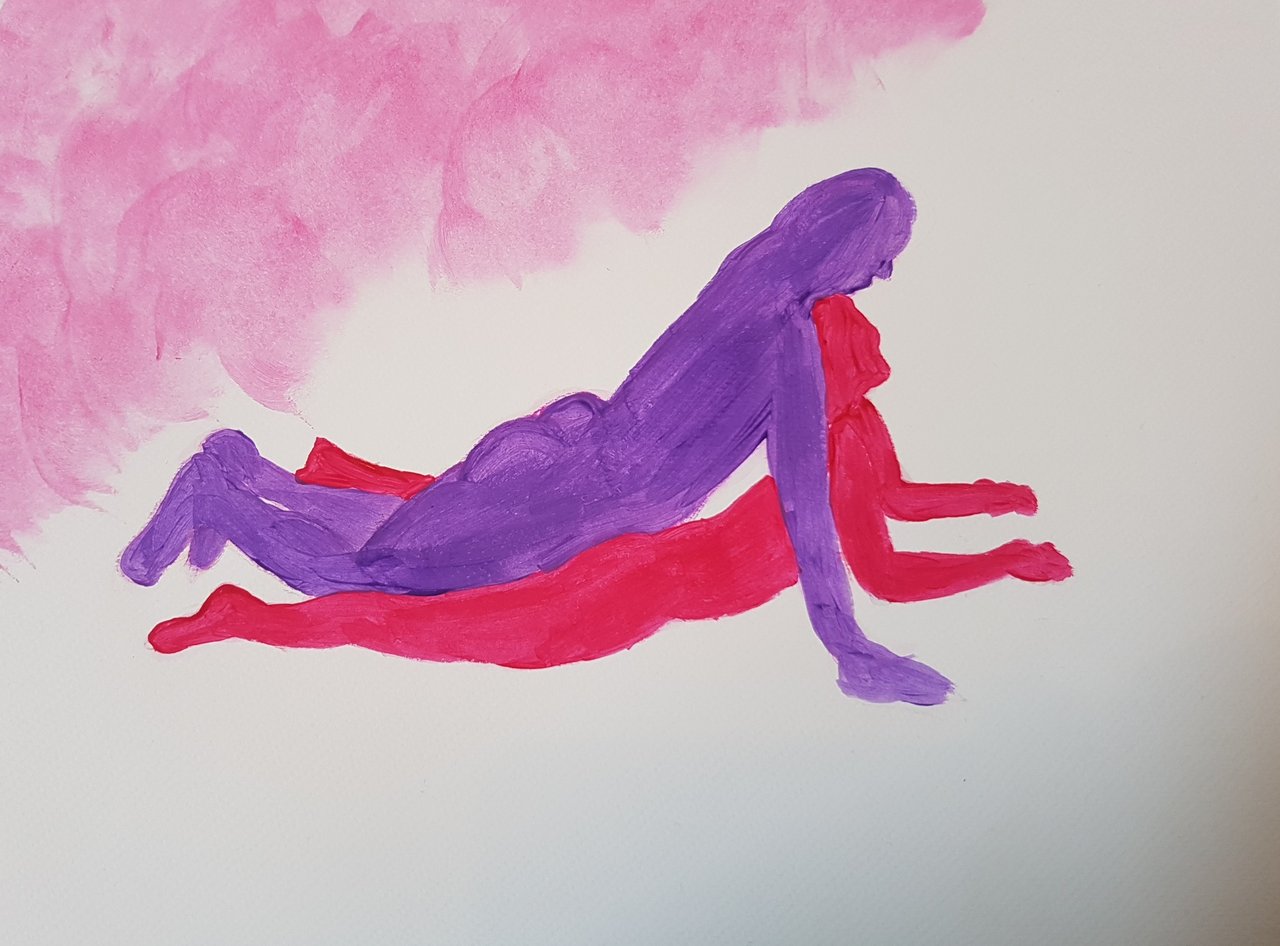 I wanted to do something with the background, and then remembered that I bought sponges last year when our friend from Holland left her schmink to paint my daughter. Which I sucked at (I did 3 attempts so far lol) but I thought they might be nice to make a dreamy background. The first layer I used was pink.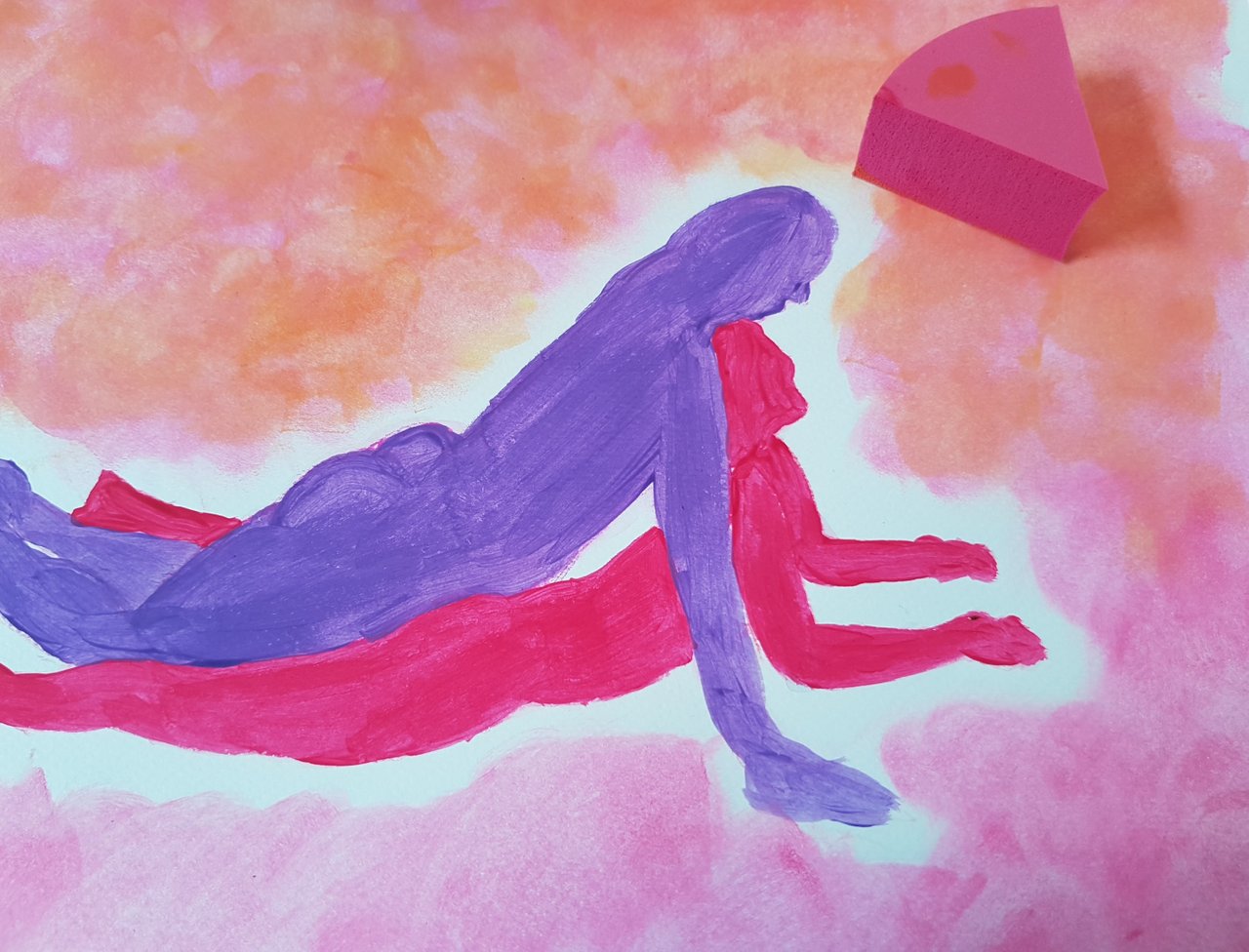 Then I made a mix with yellow, orange and some white paint, to give the pink background a bit of orange/warm feeling. I added "The Boat" and my name on the painting.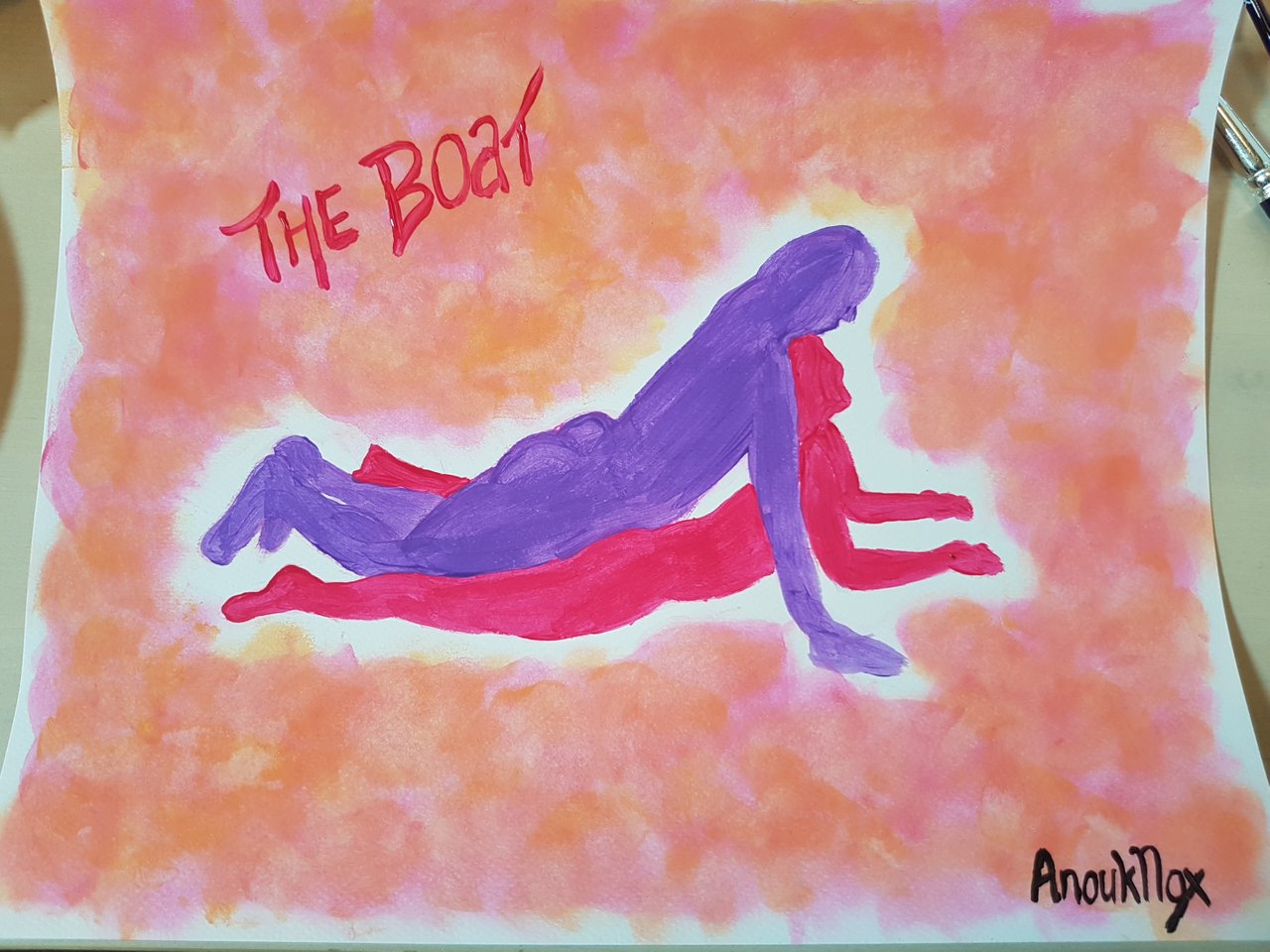 As you can see, the paper got a bit curled, and that makes it quite a challenge to get a decent picture of it. The light inside our apartment is pretty sucky when the sun is not shining brightly on our windows, and a normal lamp gives light that's too unnatural and will not show the colours as they are on the artwork. So I decided to make a picture of it in a frame, as it was almost the perfect size. Wish I had thought of that before adding my name and the writing on the top, as you can see it's a bit cut off in the frame. Next time I will keep the painting within the frame.. :)
~Anouk