🕊 ⋆Dear Steemians, Friends and Family⋆ 🕊
Wherever in the world you are and whatever you do, feel greeted and hugged. Welcome to my Bali-Diary: Life on the Island of Gods!


🌺🌺🌺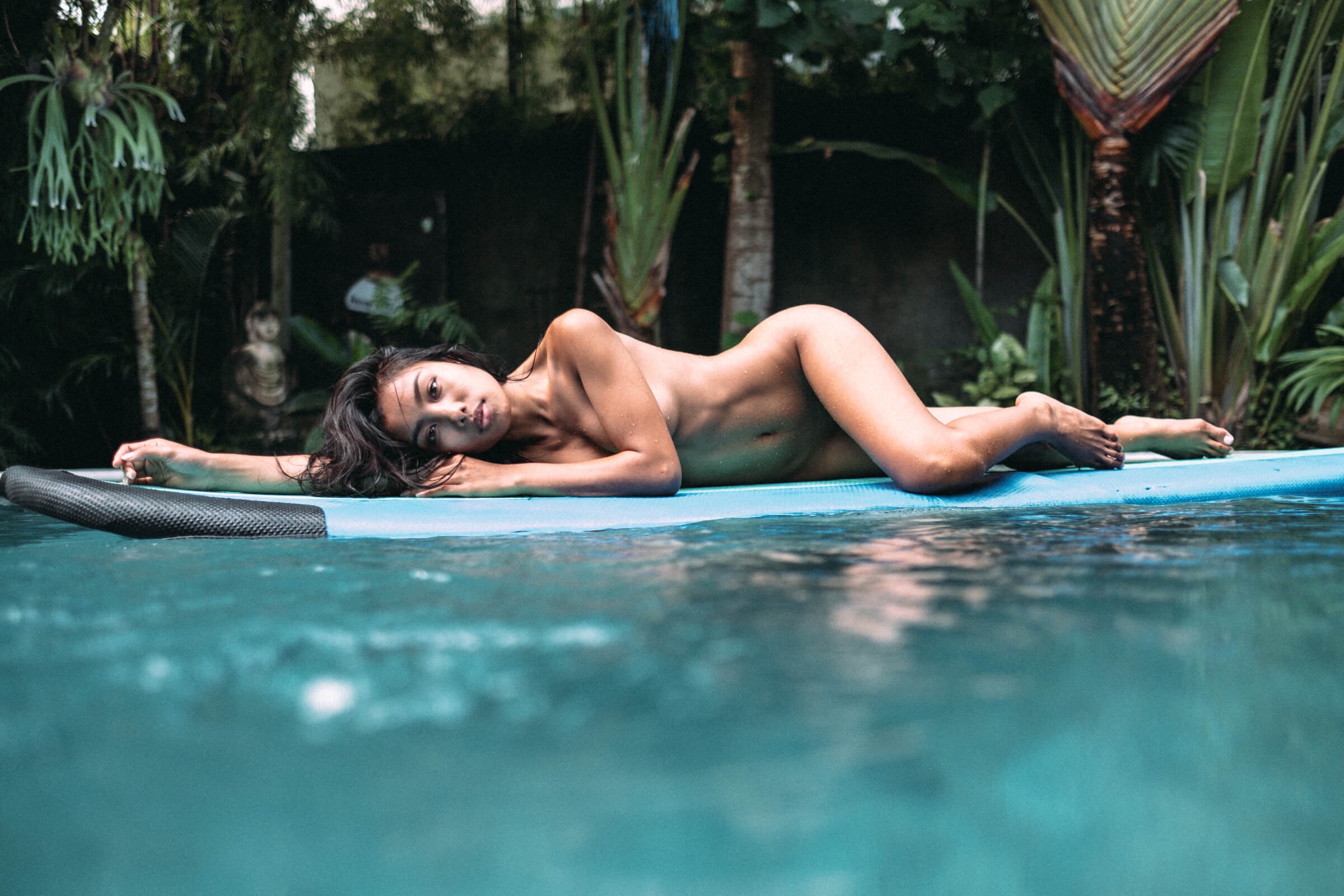 It's pool time again this afternoon and my friend, the surfboard, is keeping me company. As I don't really have any deck chairs to lie in, I use the board whenever I want to get tanned. It's a huge board that was in the villa when I moved in. I guess the guy living here before me owned it and just left it.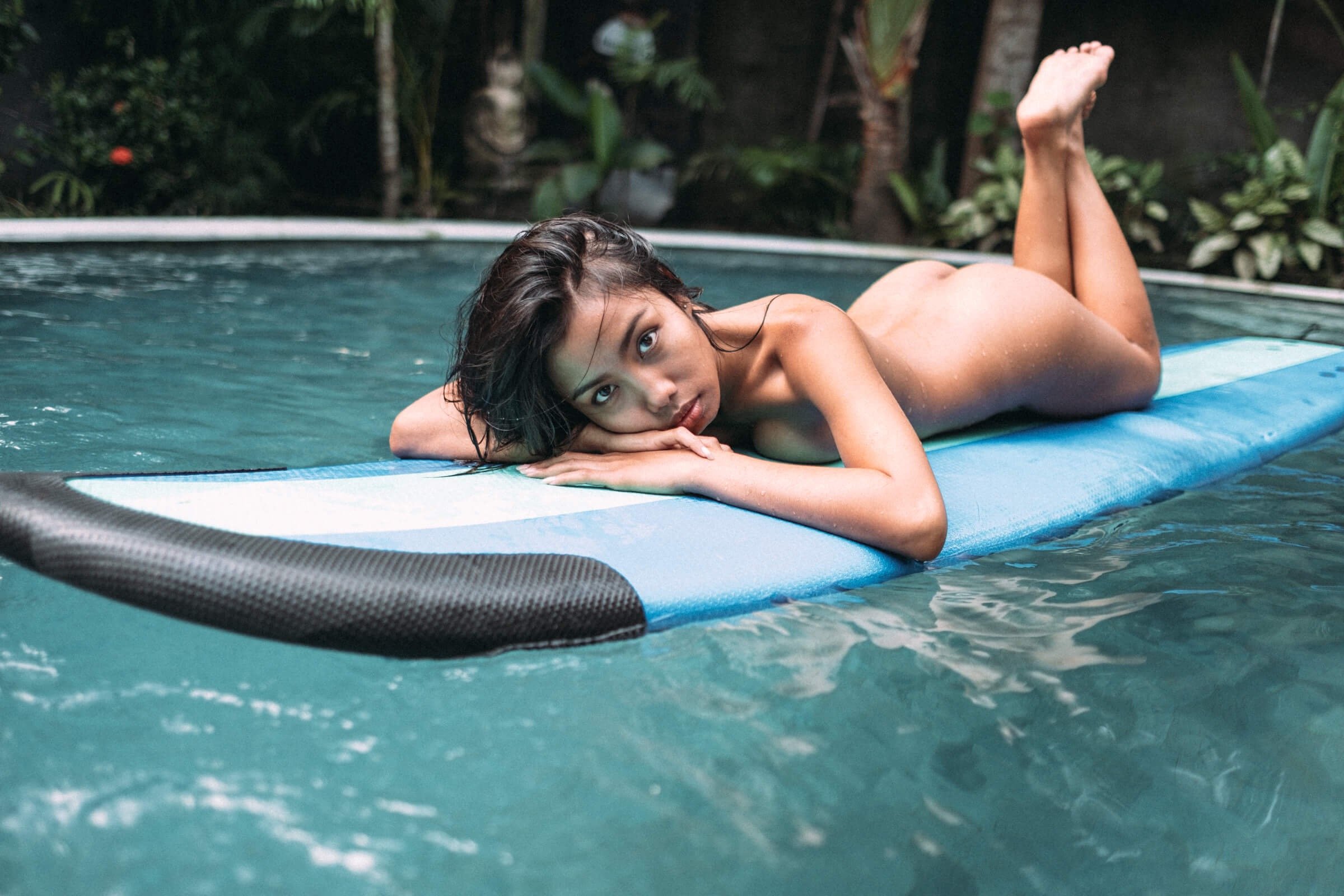 I know I am not using it the way I am supposed to, and I do want to learn surfing. So far, I never really tried, though, and this board seems huge and a bit terrifying to me...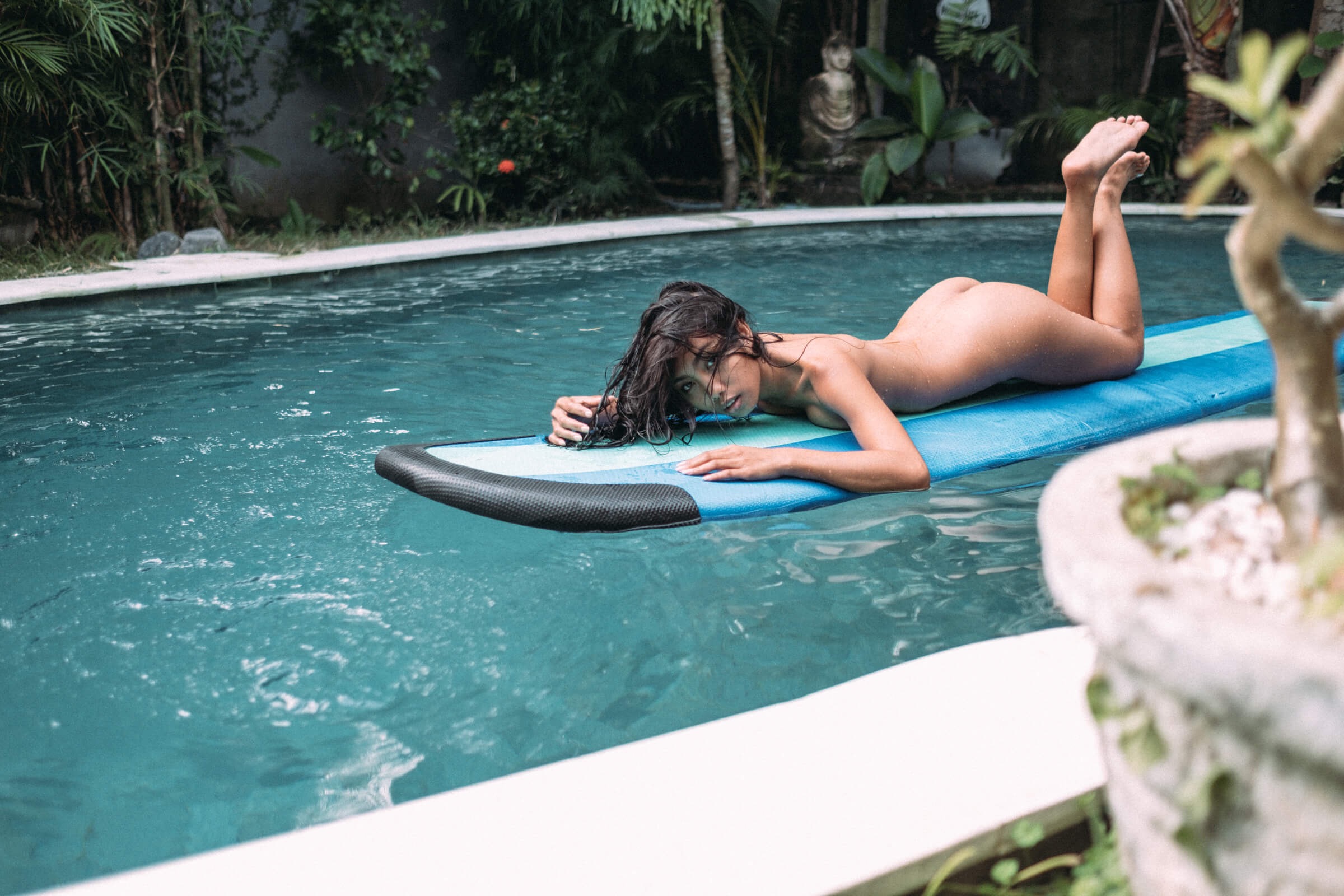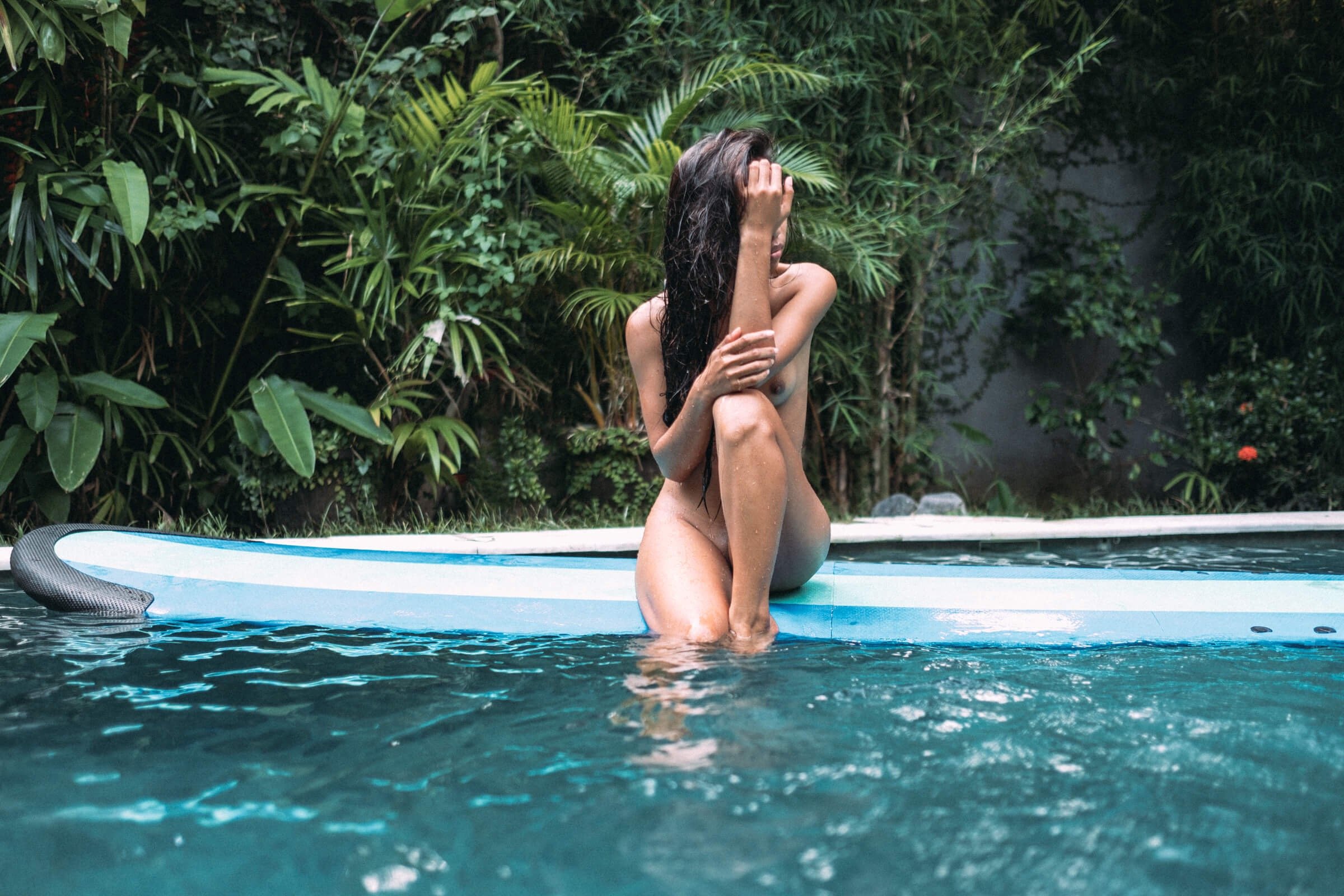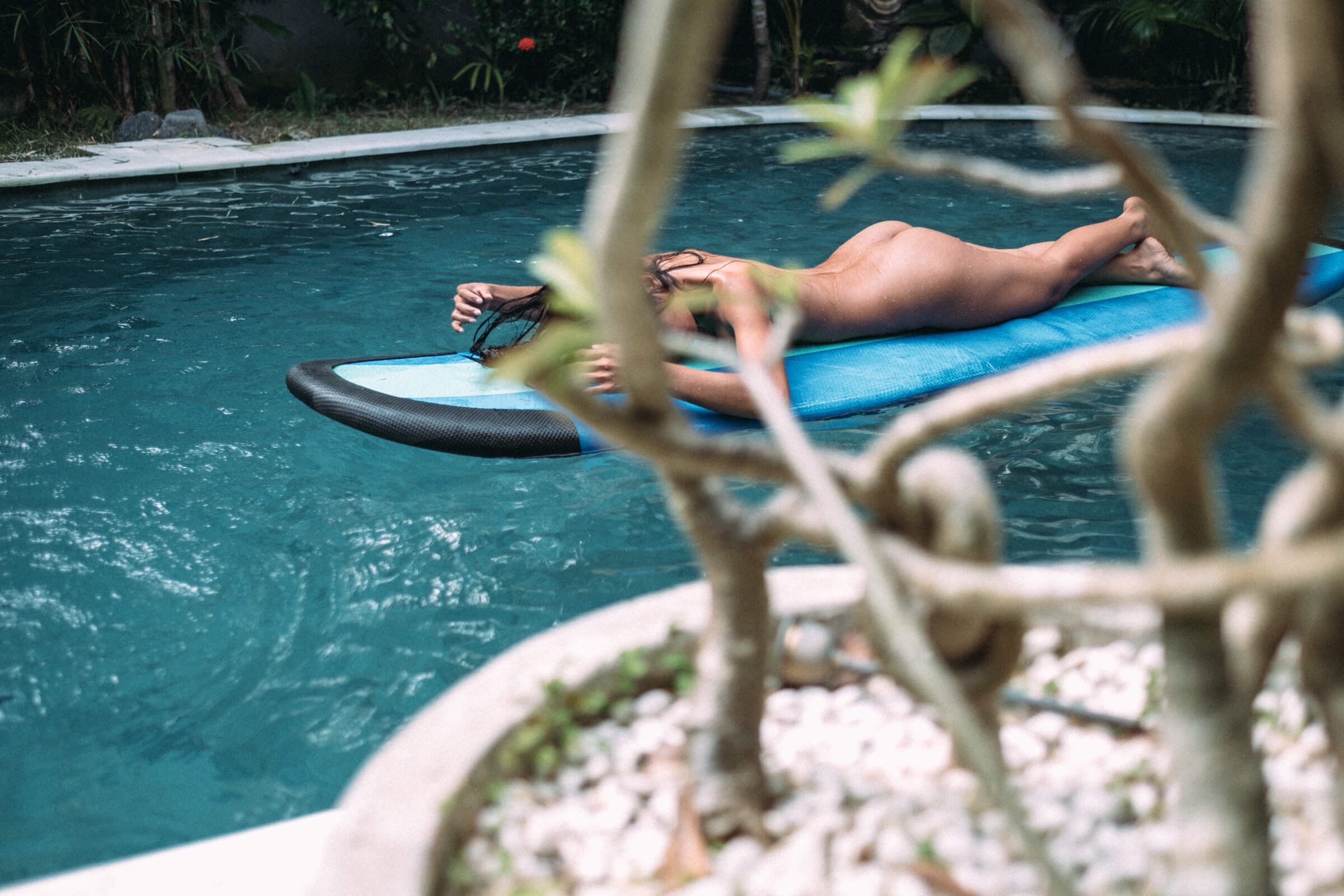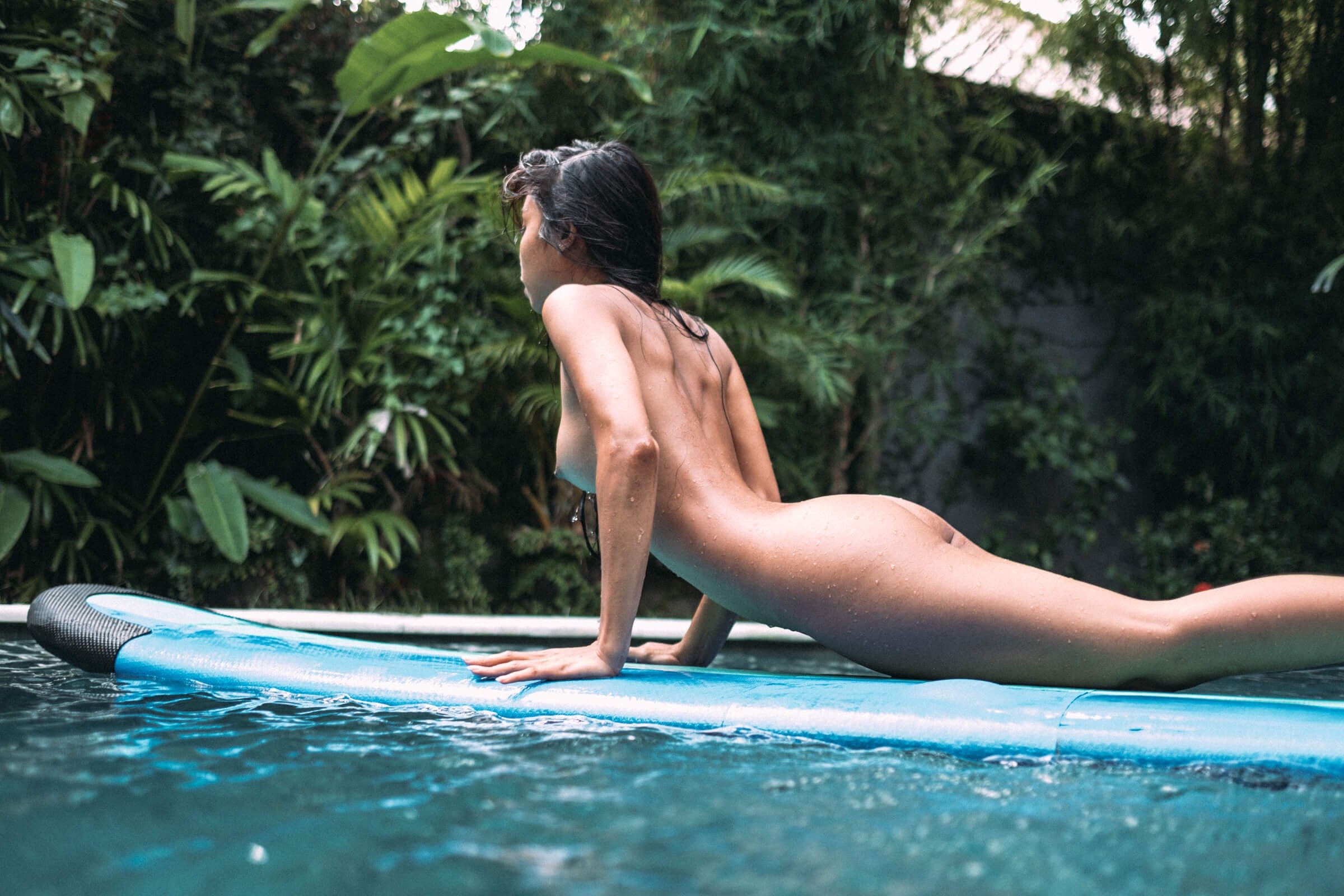 As a tanning chair, however, it is simply great. I love lying there and letting the sun burn my skin. In here, being white is kind of the beauty ideal, but I don't care, I'd rather be darker!
How about you guys? What did you spend your day with?
🐨 🌷 𝓚𝓲𝓼𝓼𝓮𝓼 & 𝓗𝓾𝓰𝓼 🌷🐨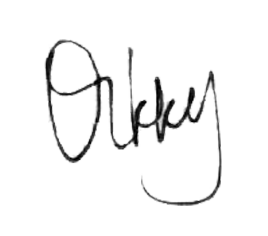 ---
VERSI BAHASA
---
🕊 ⋆Dear Steemians, Friends and Family⋆ 🕊
Dimanapun kalian berada dan apapun yang kalian lakukan, selamat datang di buku harian Bali aku: Life on the Island of Gods!


🌺🌺🌺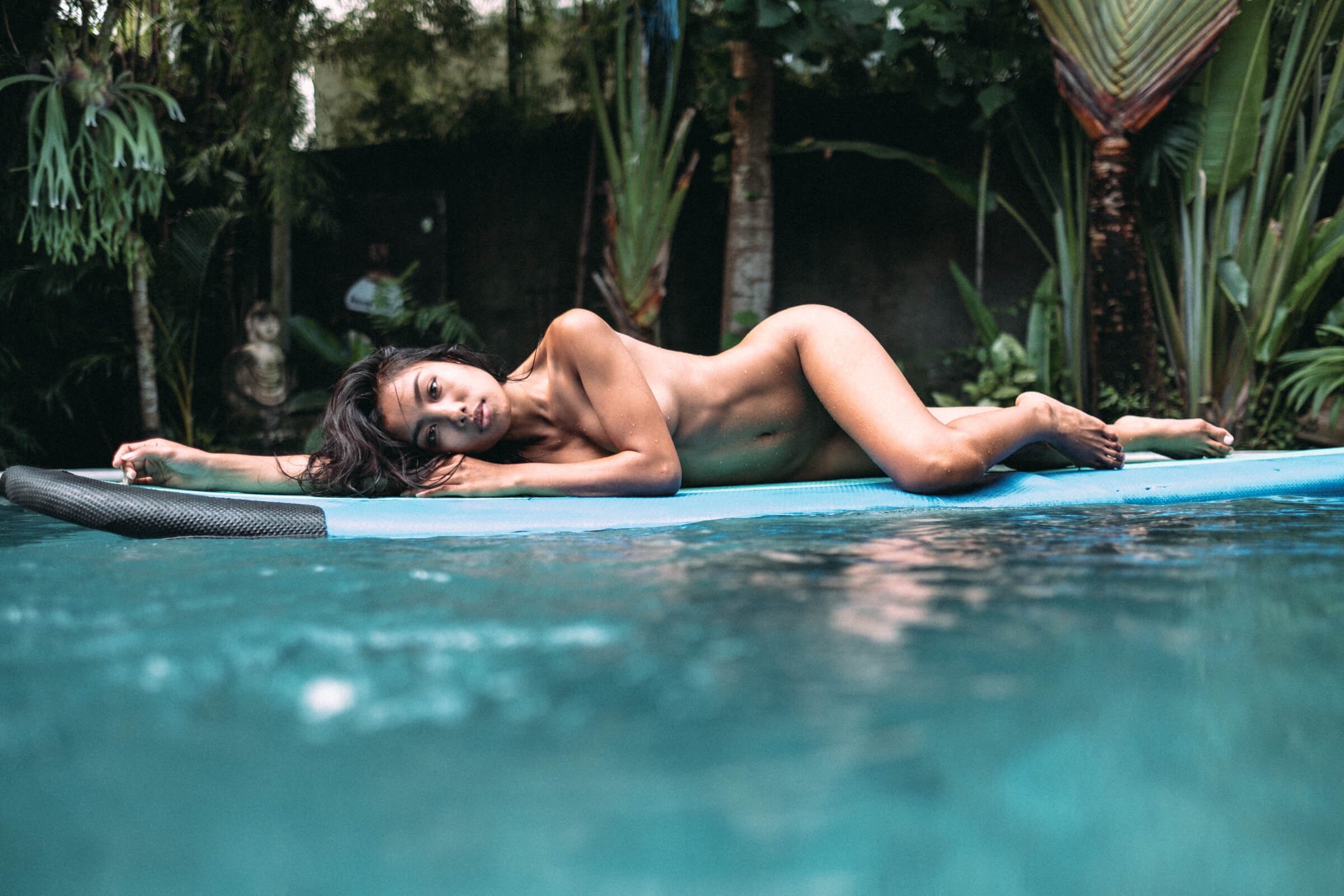 Saatnya kolam renang lagi di sore hari dan temanku, surfboardnya nemanin aku. Karena aku nggak punya kursi di sekitar kolam, jadi aku pakai boardnya untuk berjemur. Ini board yang besar yang ada di villa ketika aku pindah kesini. Kayaknya, yang dulu tinggal disini ninggalin.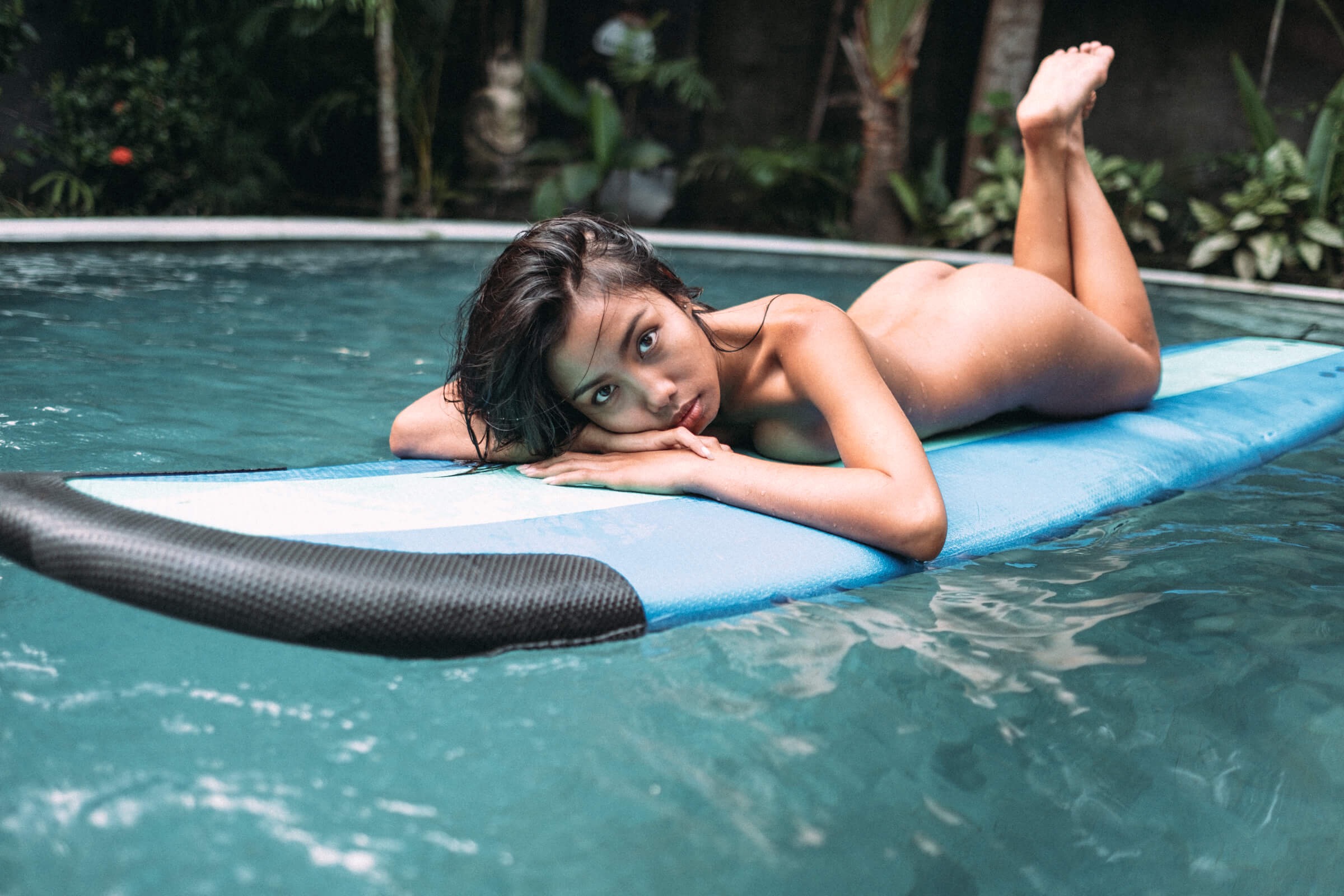 Aku tahu, aku makainya dengan cara yang lain, dan aku mau belajar untuk surfing. Sejauh ini, aku belum benar-benar coba, dan board ini terlihat sangat besar, agak menakutkan…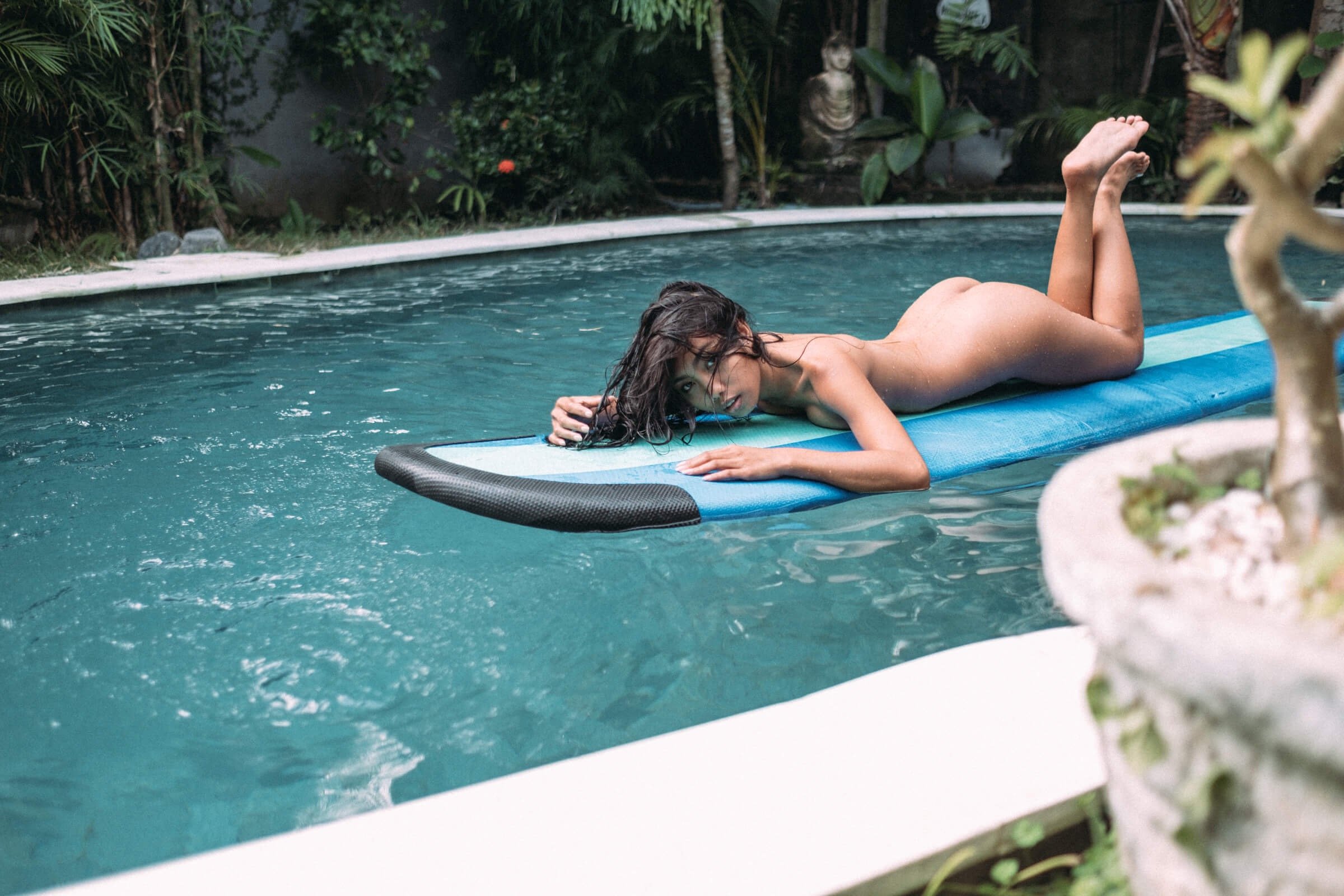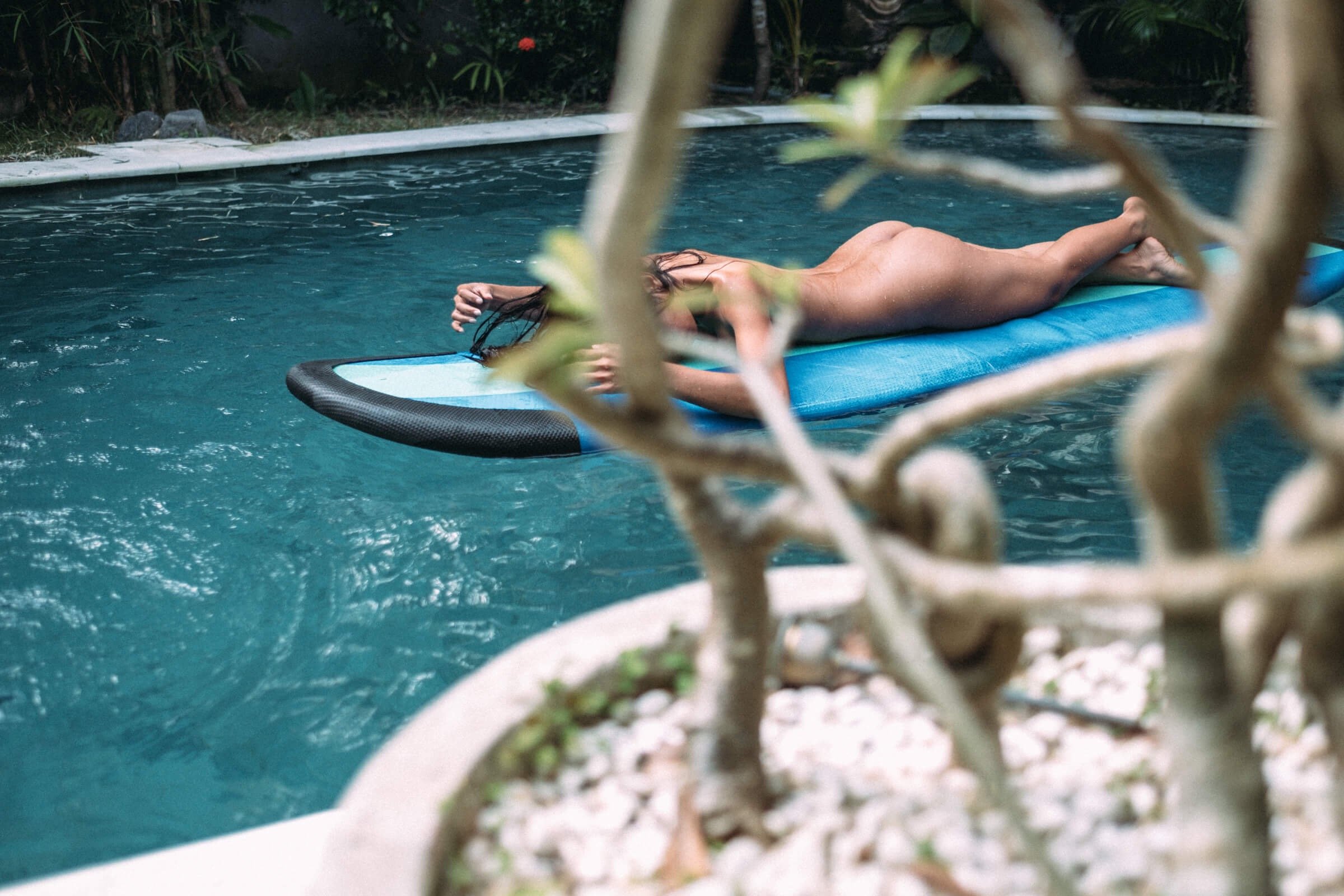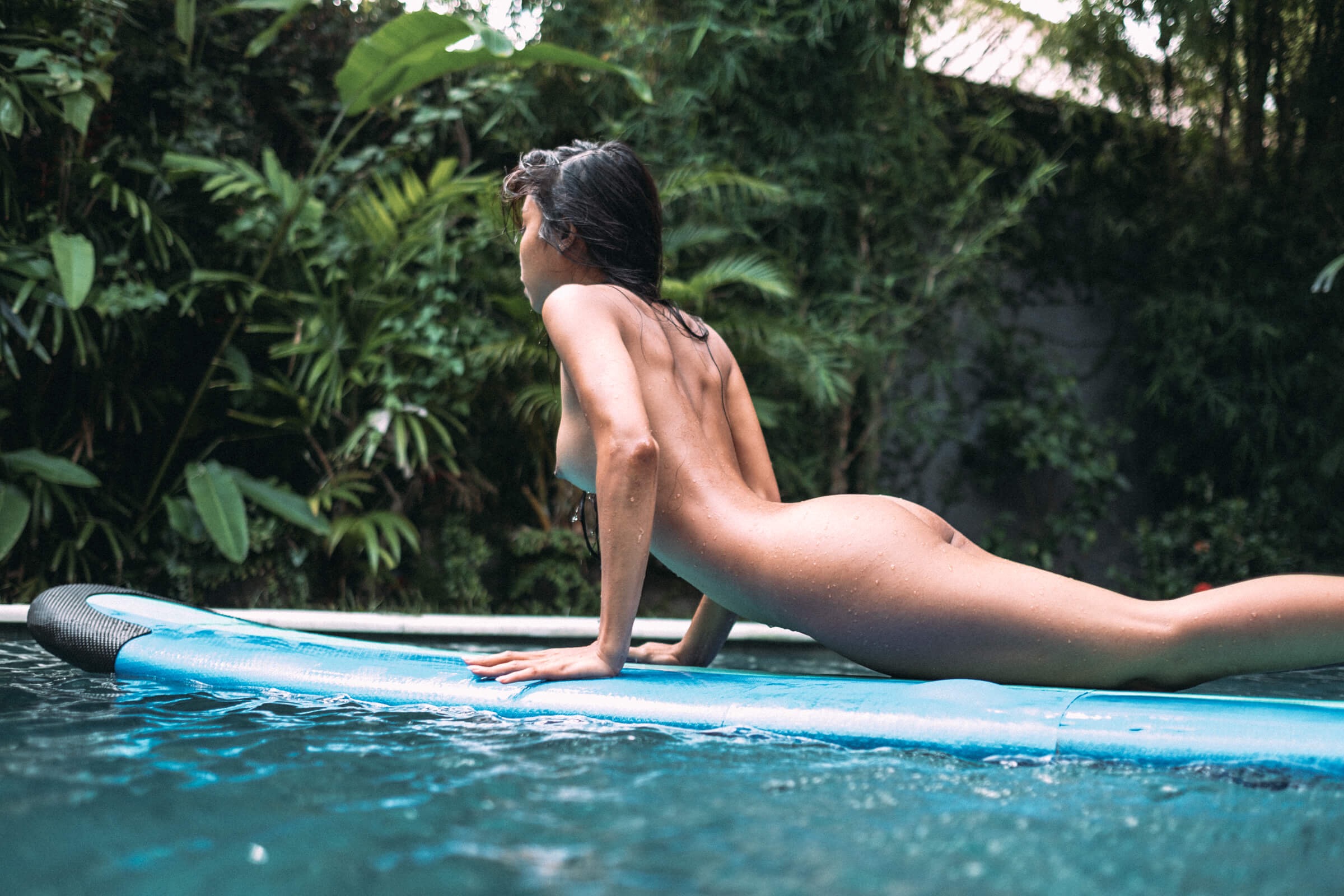 Sebagai kursi untuk berjemur, boardnya bagus banget. Aku suka sekali tiduran di atasnya. Disini, kulit putih itu cantik, tapi aku nggak peduli, aku suka kulit gelap!
Gimana dengan kalian? Ngapain hari ini?
🐨 🌷 𝓟𝓮𝓵𝓾𝓴 & 𝓒𝓲𝓾𝓶 🌷🐨