Good evening, Steemit. It's just about midnight. I'm pulling myself away from the news, which I have to do from time to time. I'm two UFC events behind […that may surprise you that I watch MMA], so I'm choosing to watch that while editing. Great day with @guthrie, Magic with @tarotbyfergus was fun at @caffetto. I managed to fit in some @eos.detroit work during the afternoon, and a phone call with my friend and writer Wesley in LA, on a vampire graphic novel I'm looking forward to collaborating on. Good day, over all.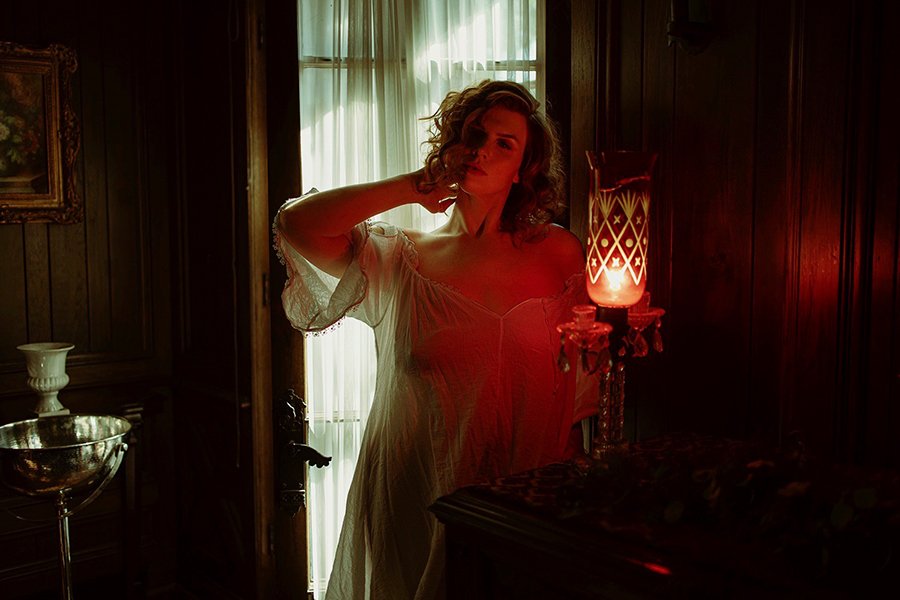 I have new images to share, straight out of Photoshop to the blockchain. My friend Jenni and I go back years and years. She was a participant in the first NOIR I LA event I held on the west coast. NOIR was an annual, all inclusive Old Hollywood photography event I would hold in cities across the country. Jenni purchased a session and I became good friends with her and her husband, staying in touch and occasionally visiting when I was in Los Angeles. This was our third shoot together.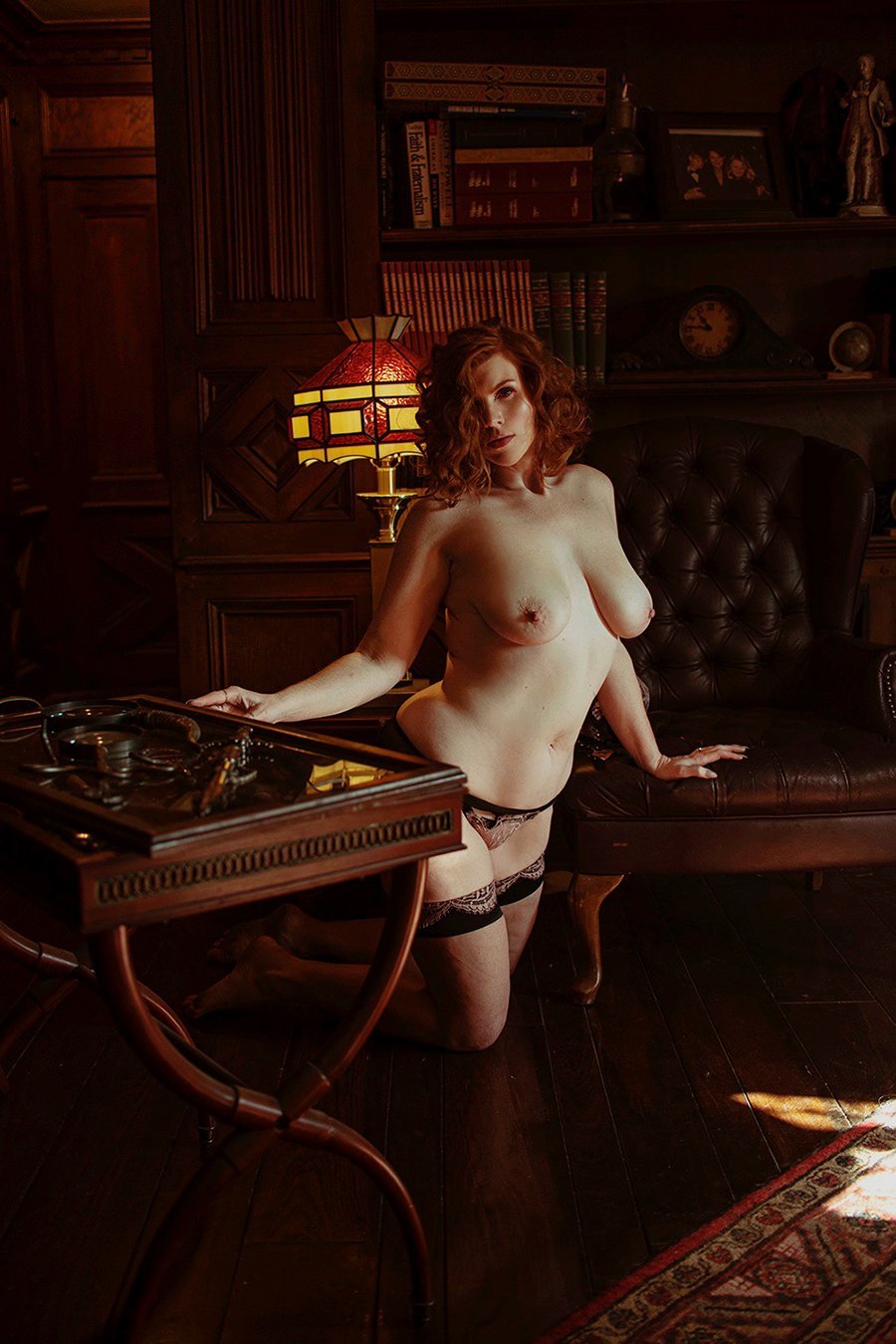 NOIR is great, but the sessions are short […typically 30 minutes], and all the edits are returning in black and white. It was great to work with Jenni on a private session basis […closer to two hours], and to have a chance to edit these photos in color. We met at the mansion estate I often shoot at in Pasadena, and I was able to find all kinds of moody corner light, complimented by open windows and floor to ceiling original wood doors. These are some of my favorite photos we've taken together.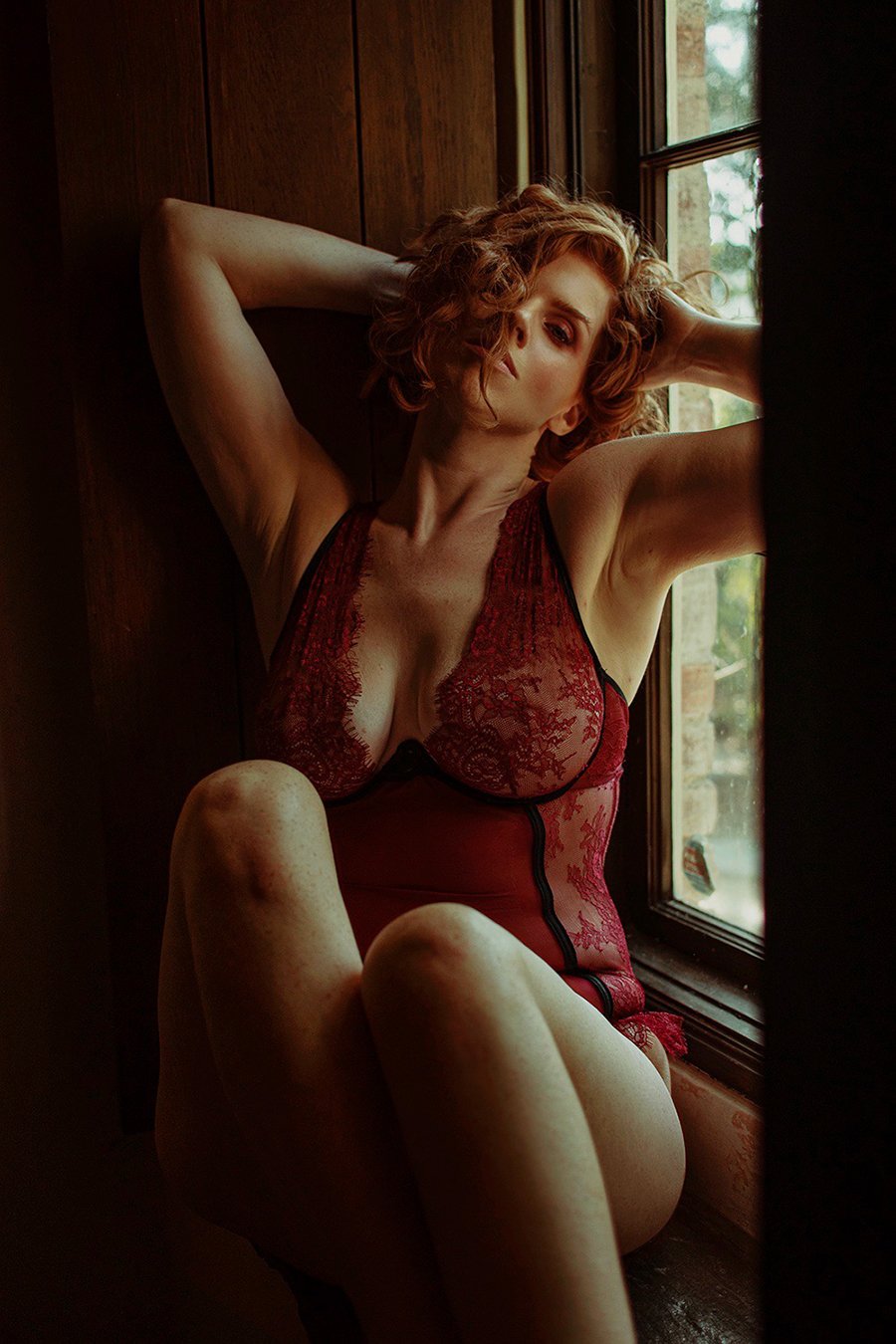 I hope you like them, too. Jenni is a sweetheart and one of my longest supporters. During my Dark Pinup book release party, she made the four hour drive just to attend and buy a copy. It was great having a chance to edit another set from our session together. I'm looking forward to a productive weekend. I'm lining up the edits, writing and illustrations I have to get through over the next few days. Thanks for supporting me here on Steemit. For more like this, follow me @kommienezuspadt! Have a great night!