Hello, darlings.
Recently, something strange has happened to me. Namely my posts, which I post on Dporn.co, practically do not earn money.
As in the beginning, I received a lot of votes from you and approximately the amount to be paid was from 70 to 120 PORN, so now I receive a lot of votes, but the amount is very low in the range of 4-20 PORN.
Example now: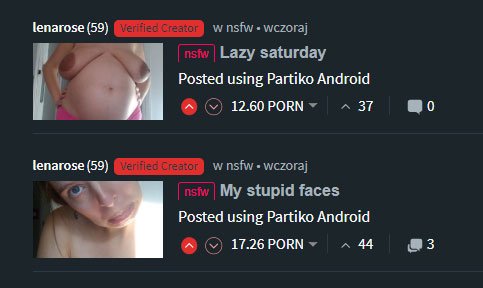 And yet neither qualitatively nor thematically I do not differ from other girls posting on DPorn.co.
So I wonder what happened, what caused such low wages?
You can explain it to me, because I don't know anymore and I'm really slowly losing my strength to fight all this.
Kisses. Lena