I wanted to share a sexy bit from the book I've been working on. This is a work in progress (WIP) that is currently in rewrite. It's one of the most challenging things I've ever worked on because there are many characters and story arcs in the rough draft as well as in my head. In fact, some of the secondary characters have been developing so well in this round of edits that they are beginning to write their own story! It's been really exciting.
I do not think I'll be sharing all the chapters on Whaleshares as I'm still researching my self-publishing options and what kind of limitations they have on previously published work.
In any event, this is part of a sexy chapter. Enjoy!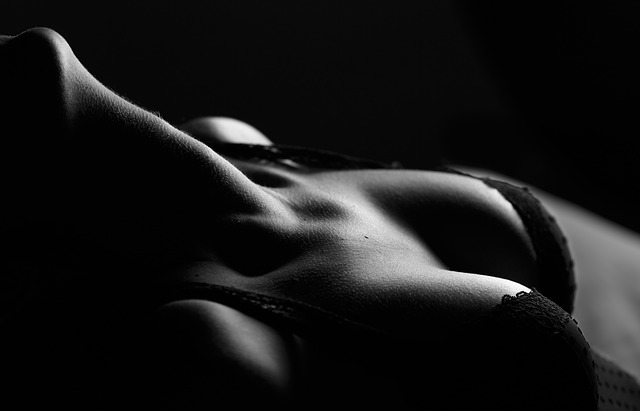 image source
Chapter X
Midnight neighed as Elsbeth approached. "Hush girl. We need to hurry back before we've been missed." The mare snorted and pawed the ground.
Just as she was about to mount and head home, a hard hand covered her mouth and an arm as strong as steel circled her waist to pull her toward the back of the horse barn. She clawed at the hand covering her mouth and kicked and bucked, fighting for her life, but his grip did not loosen. Elsbeth was not about to let panic take over as she kicked back trying to make contact with his knees.
He grunted in pain with every strike she gave but continued toward the dark recesses before being thrown into a pile of hay. She tried to scurry out of reach but he was upon her, his body heavily pressed along the length of her body, effectively trapping her legs with her riding habit and cape. With her free arm, she tried to claw at his eyes but he got both wrists above her head and successfully restrained her in a most dangerous predicament.
"Goddammit, woman," he grunted before dipping his head to capture her mouth with his lips; his very warm, soft, and familiar lips. Elsbeth immediately relaxed as his kiss deepened. She met his sparring tongue with her own and felt the liquid heat of desire in the pit of her belly...and lower.
She opened her eyes, her vision adjusting quickly to the dark and could see the shadows of his fierce face. He hissed as she shifted uncomfortably beneath him. She could feel the length of his heavy erection pressing against her thighs. Elsbeth shifted just enough to feel him press against her mons.
He sucked in air and closed his eyes, his brows furrowed as if he was concentrating with some difficulty. "How many times must you be warned not to come to town dressed in maid's clothes at night unaccompanied? Have you any idea that you could be raped or murdered?"
She could see the tick in his jaw. His eyes were unwavering and angry, but there was some other emotion that she could not quite place that governed his normal stoic expression. Was it sadness? Regret? It was so fleeting that she could have been mistaken. Indeed, he had frightened her terribly. She knew about the dangers of coming out alone but never perceived such terrible thing would ever, truly happen to her. It was naive and Elsbeth was well aware that any excuse for her behavior would seem inadequate. He was right; these were perilous times and her reputation and very life could have been lost. Certainly no man would want a ruined woman for their wife. Even though they were still virtually strangers, she could not bear it if he regretted their union.
"I'm sorry, Miles."
His eyes studied her face before he languidly traced a path of soft kisses down her cheek, then lower to the mound of each breast. With her arms still above her head, her breasts jutted further out to invite him to explore her tight nipples. She could feel the heat of his breath and nip of his teeth through her bodice. Wimpering for more, she shifted her hips and spread her knees to accommodate him. Damn these clothes!
As if reading her mind, he freed her breasts from their confines; his hot mouth suckling and nipping the hardened tips. He lifted her skirt to expose her creamy thighs, then with long fingers traced lazy circles higher and higher until he reached her clit. She cried out as he pinched and rubbed before exploring her wet, welcoming core with one finger, then two. His tongue matched in her mouth what his fingers were doing and she cried out with her distress when he suddenly stopped.
Heated and lusting, she saw him quickly release the laces of his britches to free his throbbing erection. Elsbeth reached out to touch him but he held her hand fast. "If you touch me now, I'll lose control."
Lifting her skirt even more, his hot mouth was upon her, his tongue flicking her most sensitive bud as his thumb entered and explored her, seeking the spot that would make her lose control. She could feel the wild fire as her body thrummed. Elsbeth craved more. She wanted to feel him inside her, filling her. She ground her hips against his hand and lost control of her body as she convulsed with a powerful orgasm. With the movement of his thumb and flick of his tongue she rode wave after wave until she thought she was spent.
"I want to touch you," she sighed. With a gutteral growl, he acquiesced and guided her hand to his rod. He was thick with need and she could feel his pulse as she squeezed and stroked his penis.
"You're going to be the death of me, woman," he moaned. She rubbed his tip and felt the moisture of his pre-ejaculate. Out of curiosity, she licked the tip of her finger to know what he tasted like. That seemed to be his breaking point. With the grace of a panther, he pounced and entered her with a powerful thrust, grinding his pelvis into her swollen mons. His strong hands guided her hips until they found their carnal rhythm.
She could feel the depth and breadth of him filling her, then slowly pull out and tease her with his wet tip, to plunge deep again and again. The ridges of his penis massaged her, punished her, teased her, fulfilled her. She could feel her body tighten and quiver as she reached another peak. "Yes," she breathed, "Yes!"
His composure gave way to animal instinct. Wrapping her legs around his thighs, she met every intoxicating thrust with one of her own. Their breathing matched their sweat-soaked, gyrating bodies moving in perfect cadence. His thrusts were coming harder and faster and she cried out in pleasure as buried himself to the hilt and spilled his seed. Every shudder and pulse from his still-engorged penis stoked another wave of her orgasm until their bodies collapsed from the passionate storm.
Elsbeth loved the completeness of feeling him inside her. They laid as one in perfect harmony for a moment before he abruptly pulled out and began to get dressed. The tick in his jaw was back and he looked pissed. Confused she called out to him. "Miles?"
"Get dressed. I'll escort you back to the castle, princess."
He was abrupt; his back to her, refusing to look her way. Any afterglow of their lovemaking turned cold as ice as she realized how brazen and immodest she was. Of course he was ashamed! No one wants to be married to a whore. Hands shaking, she quickly dressed and mounted her mare without his help. She rode slightly ahead of him so he wouldn't see the tears of her disappointment.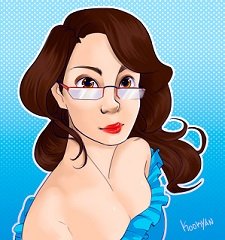 created by @kookyan
Cast your witness votes!
You have 30 votes. Make them count.
Follow me on Social Media
Twitter | Instagram | LinkedIn | Facebook | YouTube | SnapChat | Trybe | Medium | SprtsHub | Whaleshares | Steemit