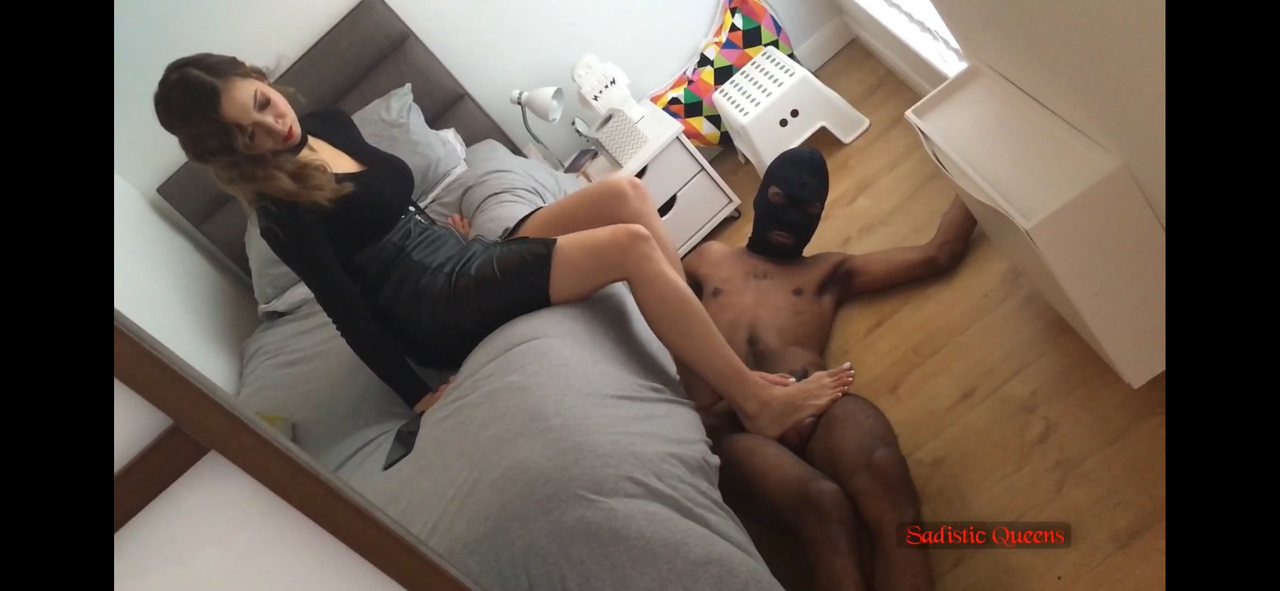 https://touch.tube/@sadisticqueens/brutal-barefeet-bed-trampling-
Also available to purchase/stream at:
http://SadisticQueens.com & https://Stars.AVN.com/SadisticQueens
Domina Emilia has come back home to find her slave napping in her bed! And she is FURIOUS!!
Emilia tricks her slave with a false sense of security and tells Squishy "Get back on the bed, I'll join you"
Squishy immediately returns to the bed alongside Domina Emilia.
With both feet, Emilia jumps up & down on her slaves entire body and shortly after chokes Squishy with her foot, kneeling down applying all her weight and even bounces on his neck
Domina Emilia begins stomping on her slaves body, one foot after the other with each foot crushing down harder than the last.
After an onslaught of brutally fast stomping & jumping, Domina Emilia tells her slave to remove his pants.
Emilia continues to sadisticly stomp all over Squishy's body and knee drops her slave over 10 times, ignoring Squishy's cry for mercy!
Domina Emilia finishes her slave off with a multitude of stomping, jumping & headstanding
Jumping with all her weight, each stomp more impactful than the last.
Brutally stomping on Squishy's body to the point he can no longer take it and turns onto his stomach
Domina Emilia walks on her slaves back and stands on his head, holding onto the bed and using it to apply more weight, crushing down on Squishy's skull
But Emilia is not done just yet! Domina Emilia leaves her slave lifeless after more fast paced brutal stomping.