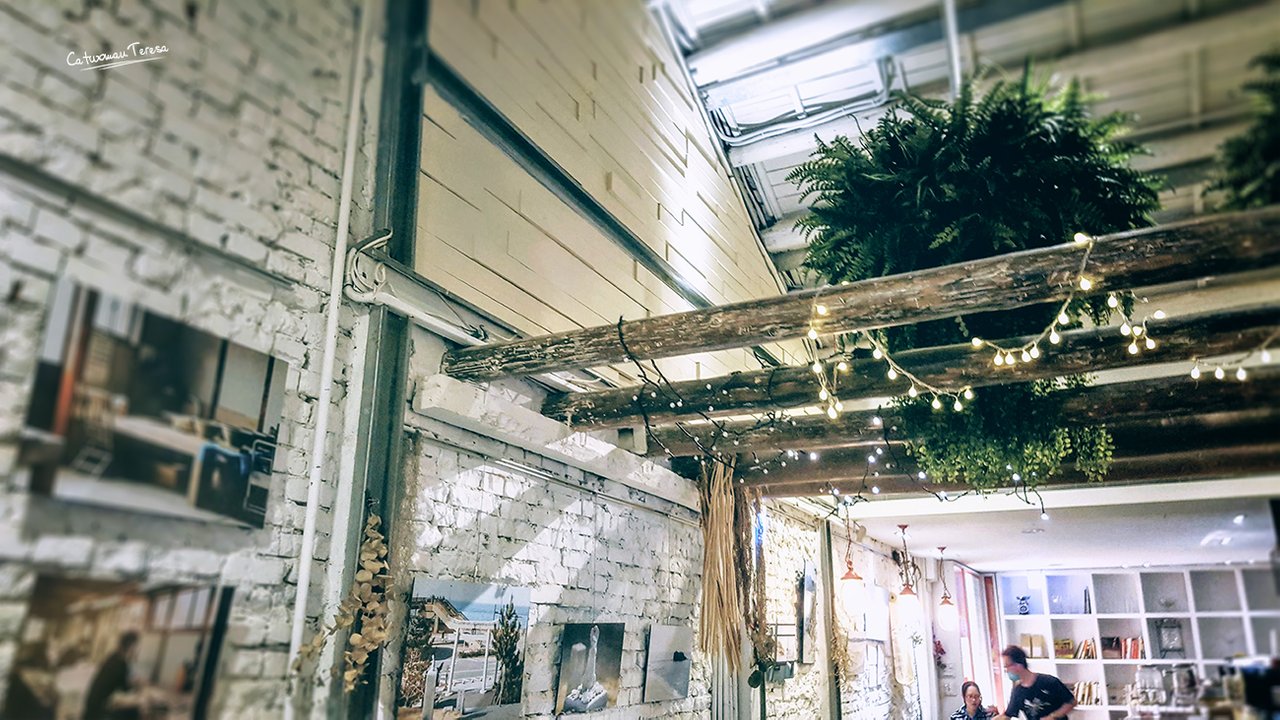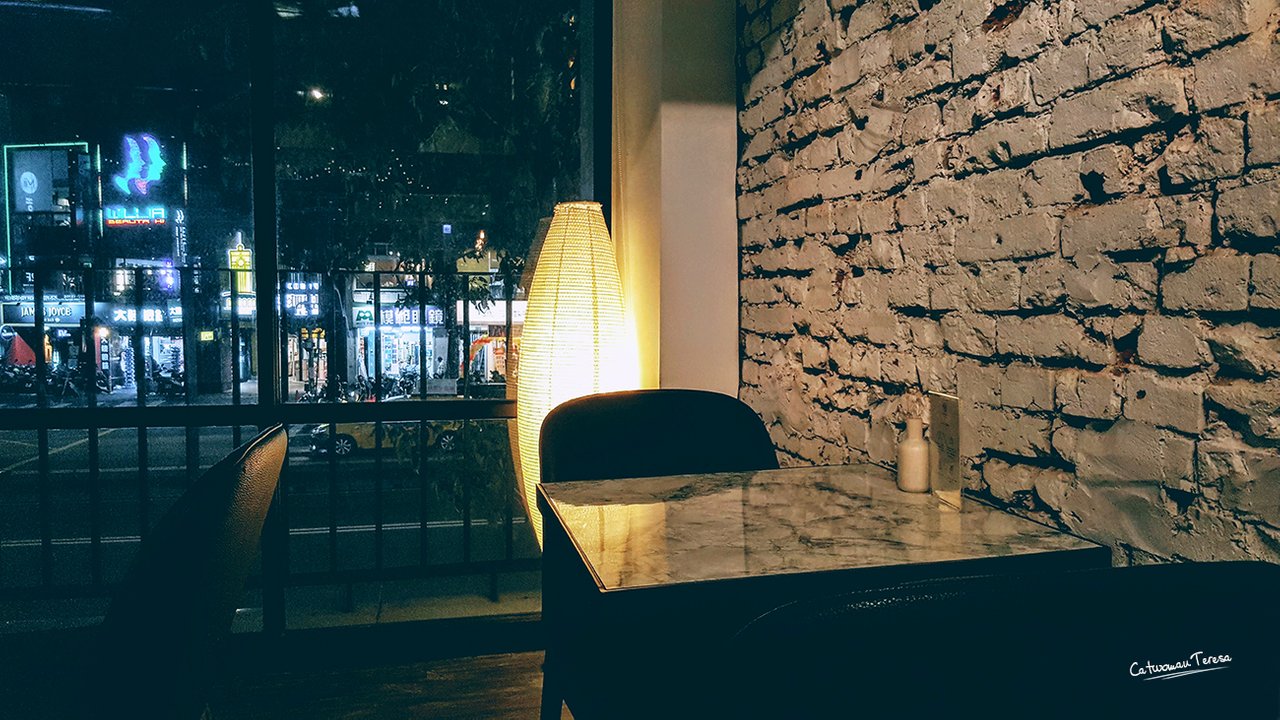 The white brick wall and original logs create a countryside atmosphere. The greenery plants on the ceiling caught my eyes immediately.
There is a floor to ceiling window inside. The busy street scene becomes part of the decoration. I really like this corner with a warm yellow light. I would like to sit here and read books for a long time, just like the river of time stopped flowing.
粗獷的元素營造出鄉村風的樸實氛圍。天花板上原木搭成的架子加上枝葉繁茂的大型造景,一瞬間就吸引了我的目光。
走到咖啡廳的最裡面,大面的落地窗將車水馬龍的街景納入裝潢的一部分。溫暖暈黃的立燈,讓這個角落顯得格外書卷氣,忍不住想拿本書窩在這個角落,彷彿時間的河於此暫停流瀉。
❤️My recent posts❤️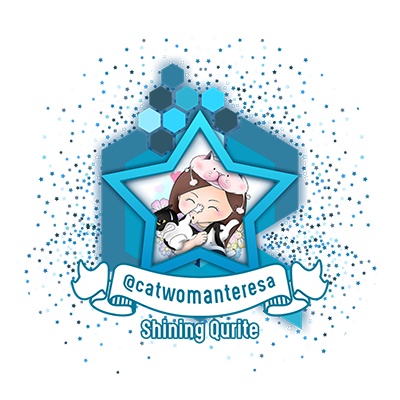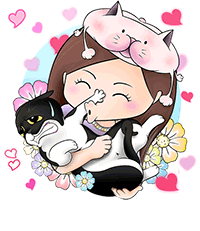 ❤️@catwomanteresa on Steemit | OCD curator | Fundition ambassador | nTOPAZ curator leader ❤️
If you would like to learn more about me, please read
my self-intro
.

If you like my post, please follow, comment and upvote me. There will be more exciting posts. See you next time~

如果你想要更了解我,請看我的
自我介紹

喜歡我分享的內容的話,歡迎關注、點讚、轉發,接下來還有更多精彩的內容,我們下次見!

© Copyright 所有照片與文字皆為原創 All photos were taken by the author. All rights reserved