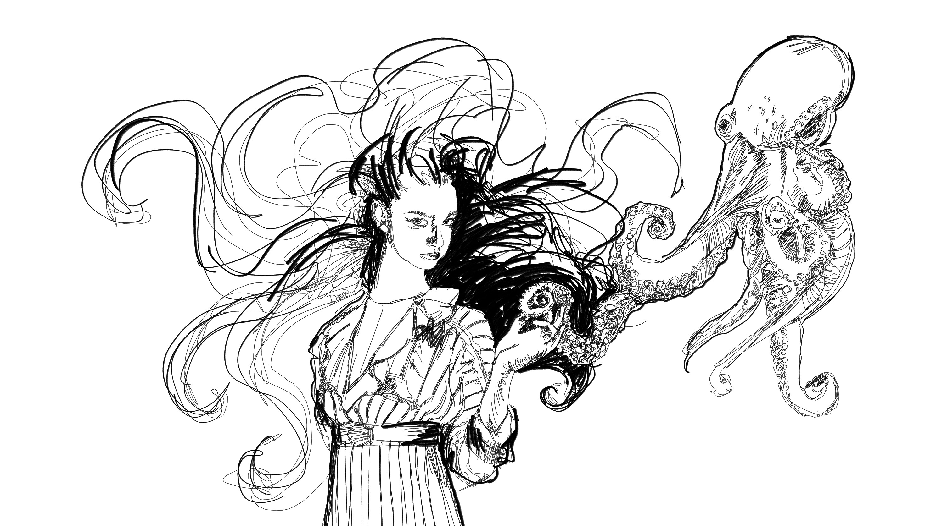 A bit of my latest sketch
The entire piece thus far: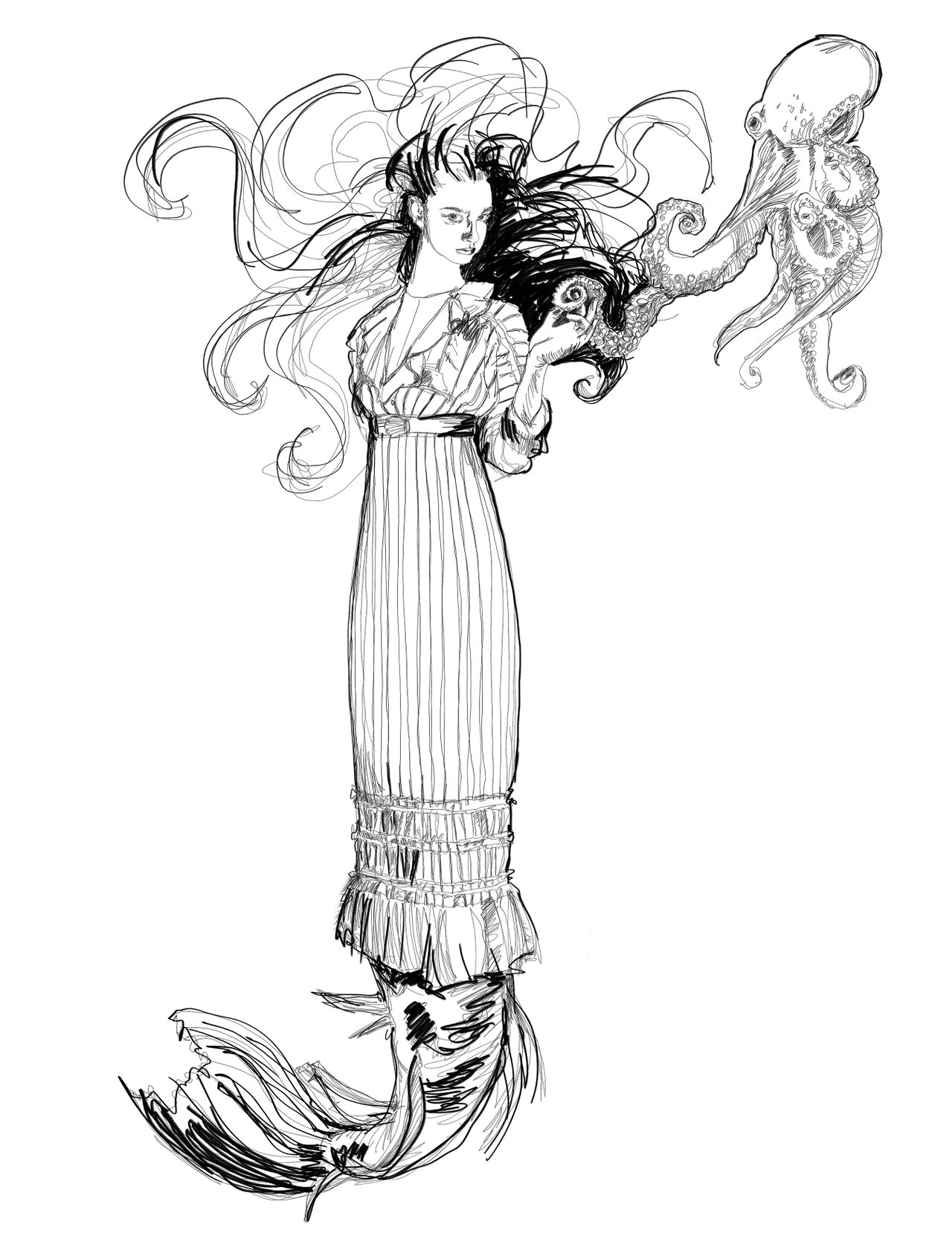 I love to sketch
and I always do so before I do any of my three favourite types of works which are:
My Singularity piece
My graphic Animal pieces
My Black and White drawings.
This sketch was started with the intent of it becoming a black and white piece. I believe it shall and I will of course share it when it is done or maybe even some of the inking tomorrow.
I used to like to finish my Black and White pieces in one day.
This was made possible by the sketch being done previously and I simply setting up, putting on some music and getting lost in it until it was done; even if that was half a day later.
I have become more and more busy of late,
so getting the sketch laid out and some shading and composition in is all I can do today. I have so many other things to get to.
Now, back to this sketch. I was listening to this song today and had every intention of sketching out a piece based on the song.

However, when I began playing with dresses and dress styles, I sketched out an early 1912 style empire-waisted slim line dress and thought how much I'd love to see a mermaid in this look.
The sleek line and thin skirt of the early 20th century fashion just seemed to fit a mermaid.
As can be the case I might start out with one idea, but find myself simply taking the lead of comes to me as I sketch out. That, I suppose, is my combination of Plan and Spontaneity. Whatever you call it, it has given me this sketched out Mermaid and her octopus familiar.
I think I shall ink her tomorrow.
We shall see.
I am off to my busy day and I hope all of you find a moment to dream and also get to your to-do list. It is always a precarious balance, but one surely worth trying to find.
I'll hopefully 'see' some of you in the comments later so by all means feel free to upvote, resteem, and of course comment.
My Previous Post: The latest section of my WIP Singularity Painting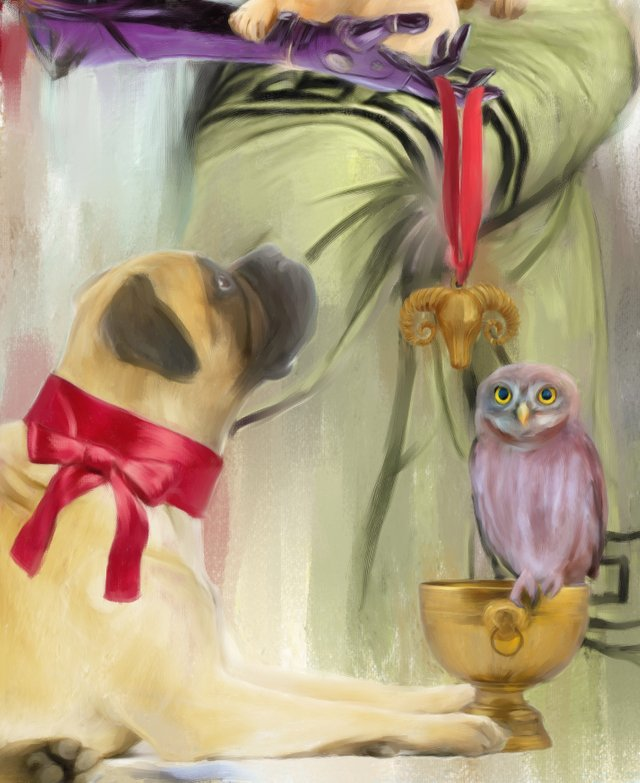 Copyright @donnadavisart - All Rights Reserved

---