Here is some of my Rat drawing.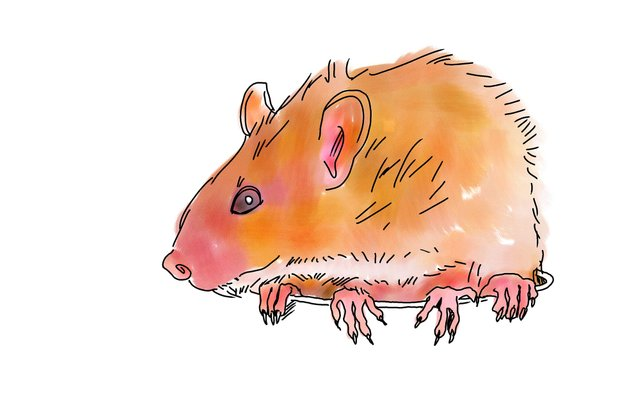 Seeing that @yidneth Posted about National Rat Day and her own love of the darlings yesterdayI thought I'd share my drawing from this past December.
Here was the sketch I made to start: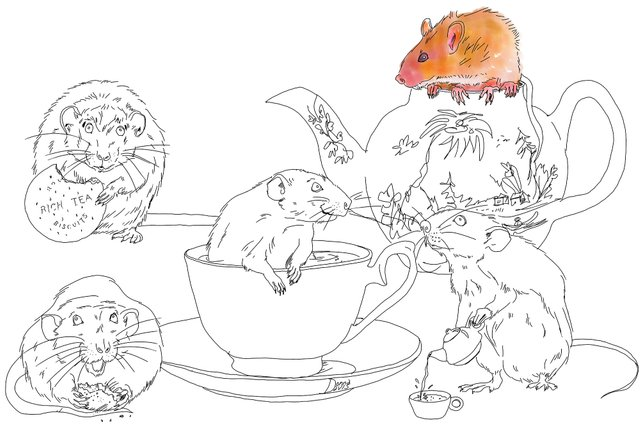 And I'd even made a silly little gif of it's layers: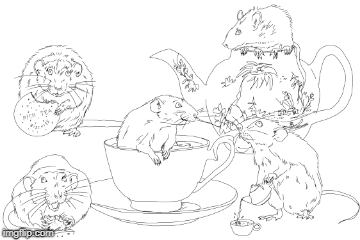 And the finished piece of course: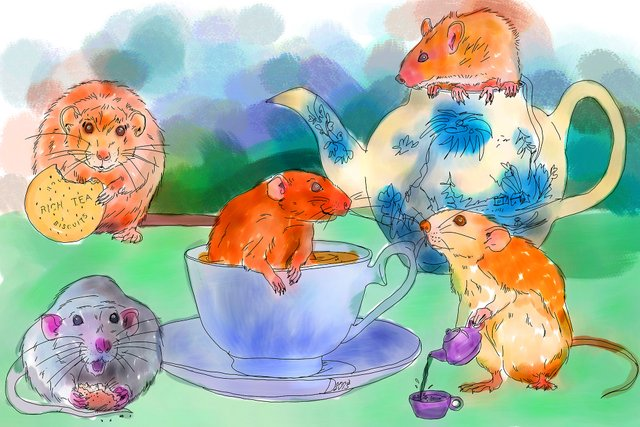 I had fun rearranging and resizing it for items.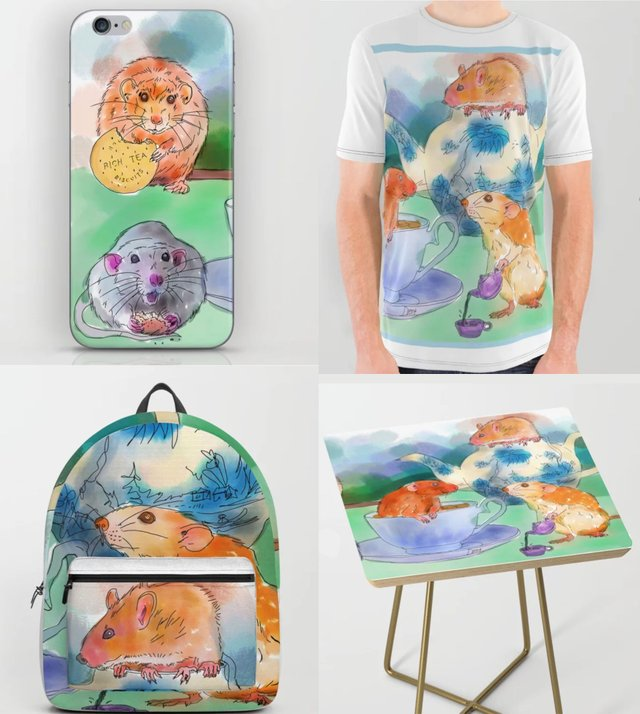 I wasn't even going to get around to posting today, but I saw @yidneth's post from yesterday and thought, "I have a few minutes to share my rat piece".
I am SO busy over these last few days. On top of my usual list of things including some extra family things, I've now added making over our bathroom and kitchen. Such a rehab is very involved and I need it done before the Summer season starts so it can be available to let for Summer Holidays.
I have been on the phone all day today and yesterday trying to coordinate deliveries and dealing with being on hold and automated systems that will NOT let me simply speak with the people delivering things. I have truly had my patience tried MANY times today.
I feel so behind on Steemit as well and have not had a spare moment to visit many of you out there in our wonderful Steemit village, but do know I am thinking of you.
I'll hopefully 'see' some of you in the comments later so by all means feel free to upvote, resteem, and of course comment.
My Previous Post: A new sketch for a Black and White Mermaid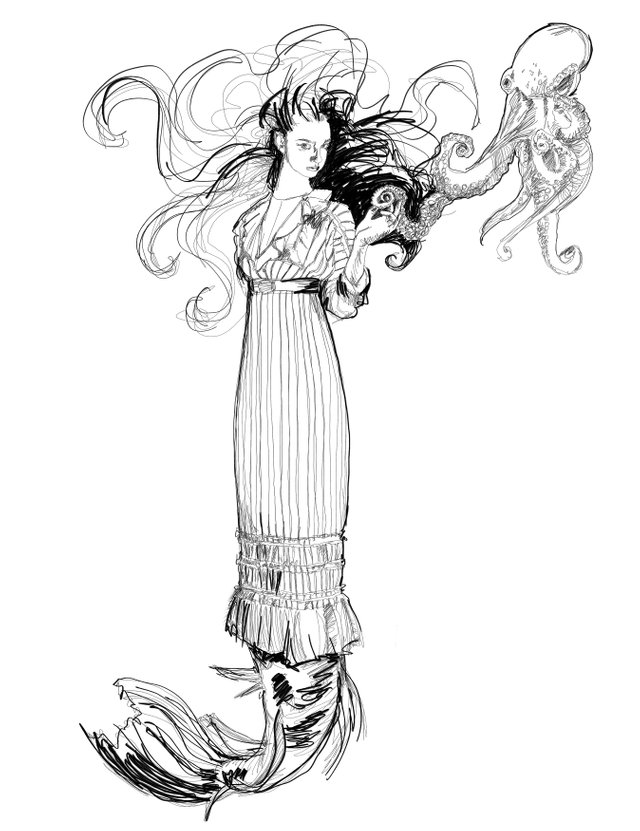 Copyright @donnadavisart - All Rights Reserved

---