Hi all! It's been a while since I last posted. I've been working on a new project called EPIC STORM. A youtube channel that showcases my animated art work with incorporated sound effects, visual effects, and music, to create a cinematic short.
No Copyright/Royalty FREE VFX/SFX/Music Provided By ProductionCrate:
https://bit.ly/2ZBi7RR
Support The Channel: https://bit.ly/3iu0I62
If You Like What I'm Up To, Share, Subscribe, And Like! Every little bit helps!
Also like to give a shout out to Tube Buddy: https://bit.ly/2ZGRfzL
If you found this channel on Youtube, it was most likely due to their software. Really helps optimize your channel and videos for organic growth! Gotta FREE version too if you wanna check it out.
How It Was Made:
This work was created using DAZ Studio and the LG07 Combat Mech model, as well as, a few Photoshop Brushes from the Deviney collection, also found at DAZ3D.com. All images and videos created with DAZ products are considered the sole property of the artists that use them. Special licenses must be obtained for models to be used in Video Games and other Media that allows access to the model itself.
The following is a quick breakdown of the work:
As always, I begin the process with DAZ Studio to create the character and the foreground. At least some of it, in order to bring the model into the image with a little more believability.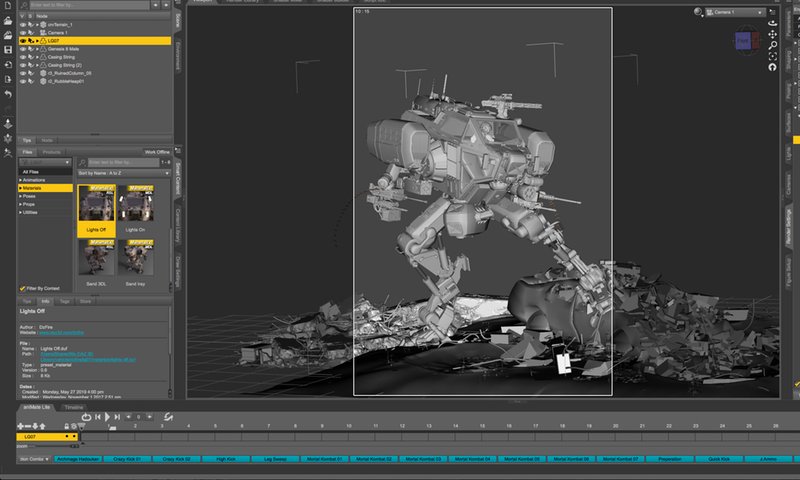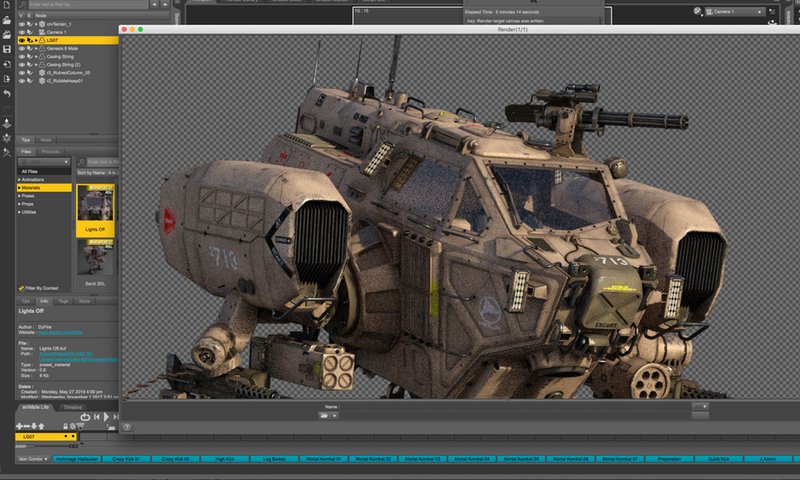 Once I've created the main pieces and render them, I take the rendered image into my image editor (Pixelmator) where I begin to play with the colour, paint in detail, and bring the piece to life.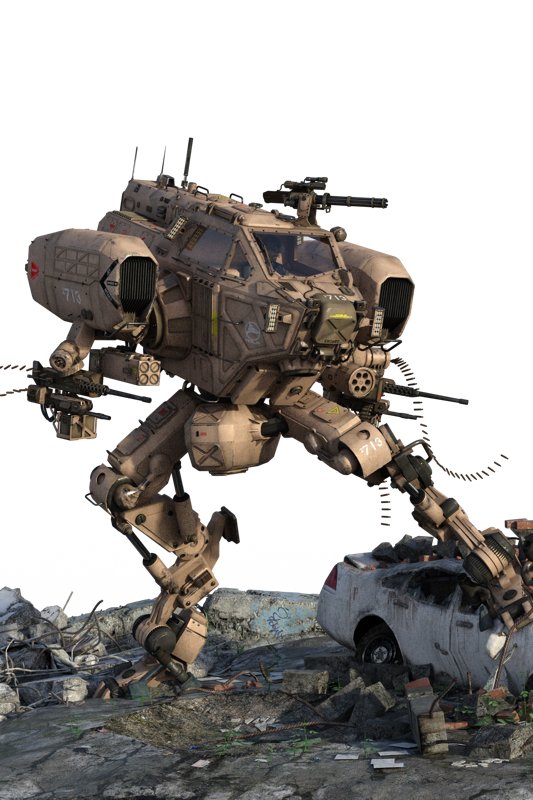 As you can see, the main render wasn't bad, but too clean and bright. So, I decided to use a combination of image layers to create a dark, black and white style image with just a hint of colour. I also created a dark silhouette of the render and blurred with gaussian to create a dark outline behind the Mech that would serve to pop the image from the background.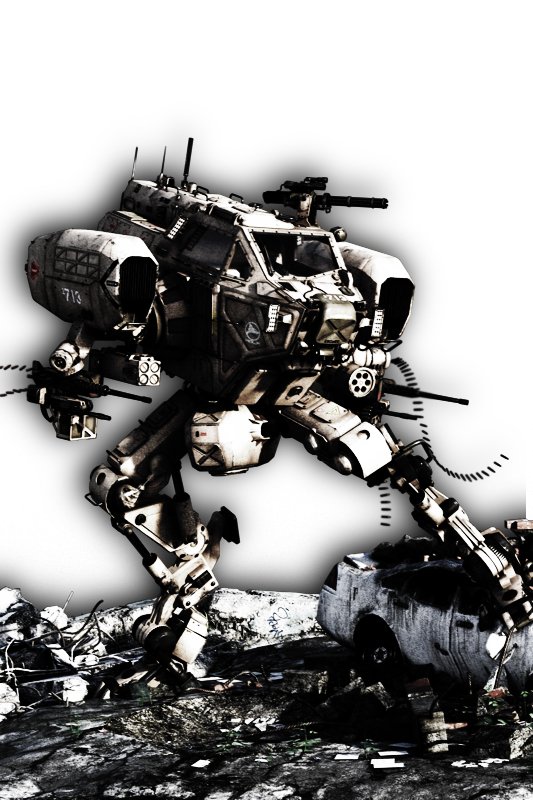 Now is the time to add the background image I got with the Deviney Apocalypse brushes, make black and white, blur, then add in some smoke and a moon effect.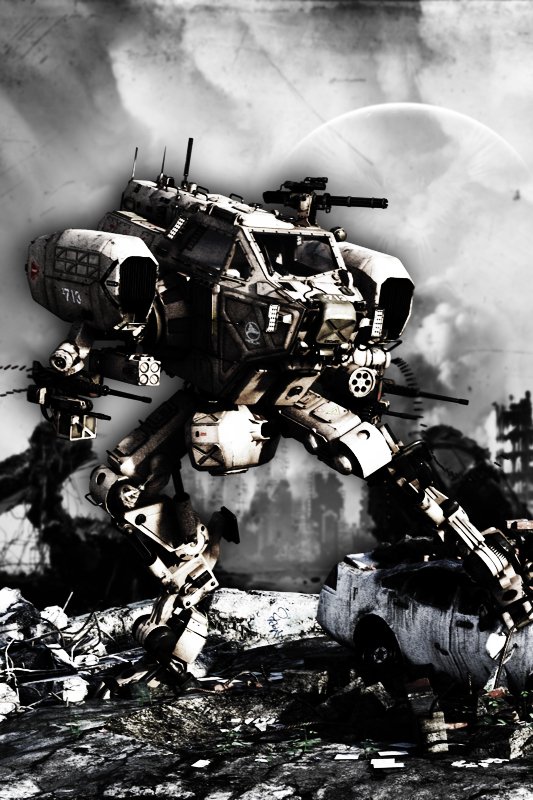 It was coming along, but the image seems to be separated in very strong elements. That's where a little painting comes in, to bring the picture together as one unit. From here I have some fun. Here is a gif showing the transformation: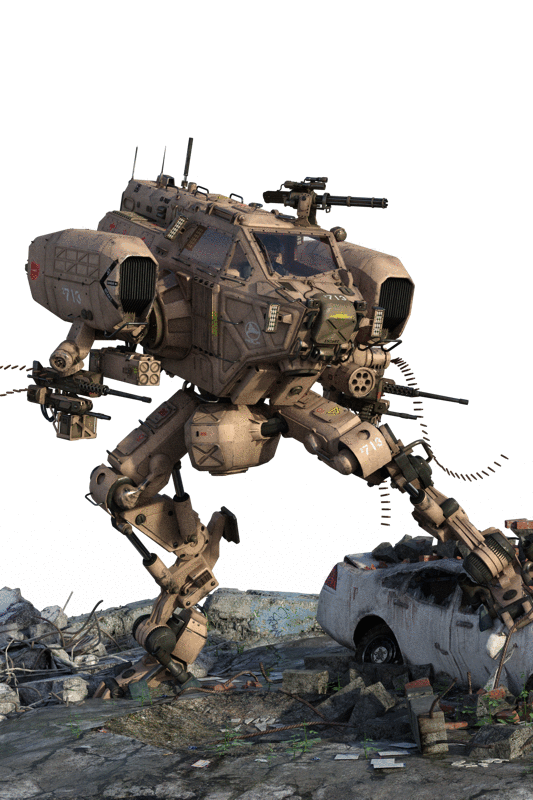 That leads us to the final image: "Firefight For Velousia"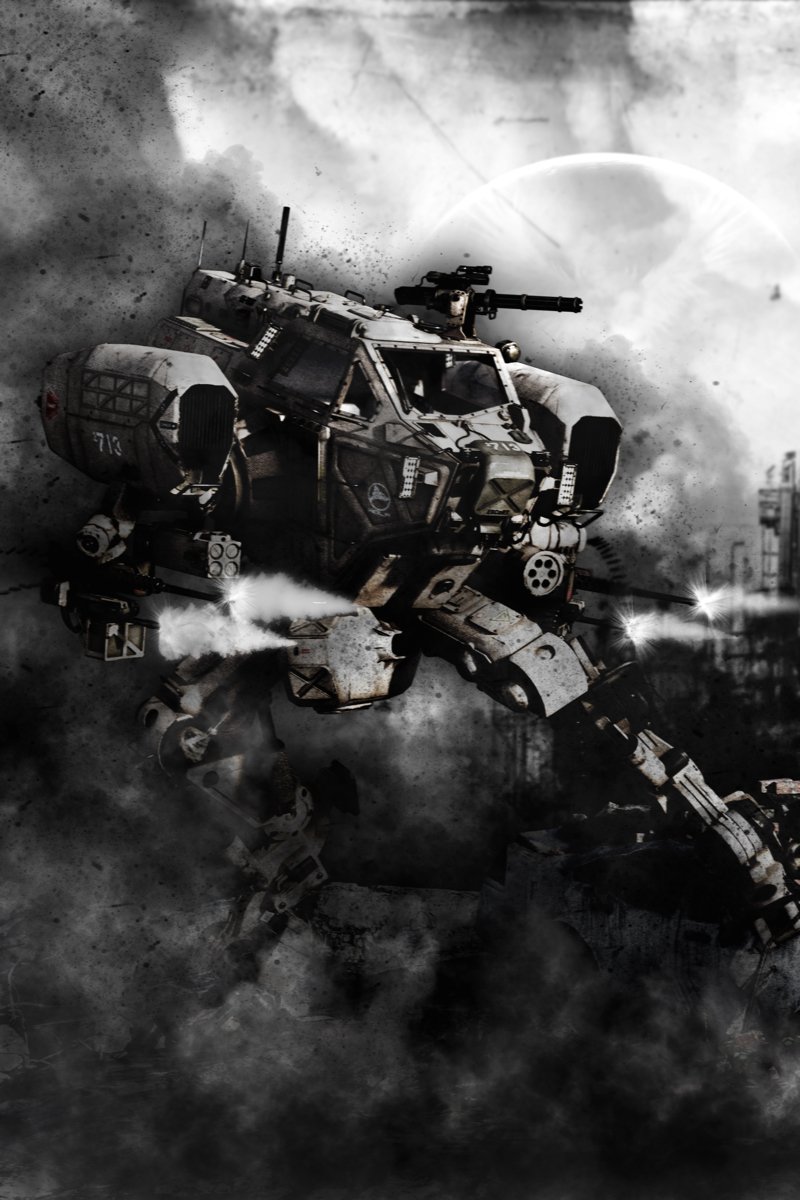 This was my first creation, but then I needed to expand in order to animate. Here is the expanded version: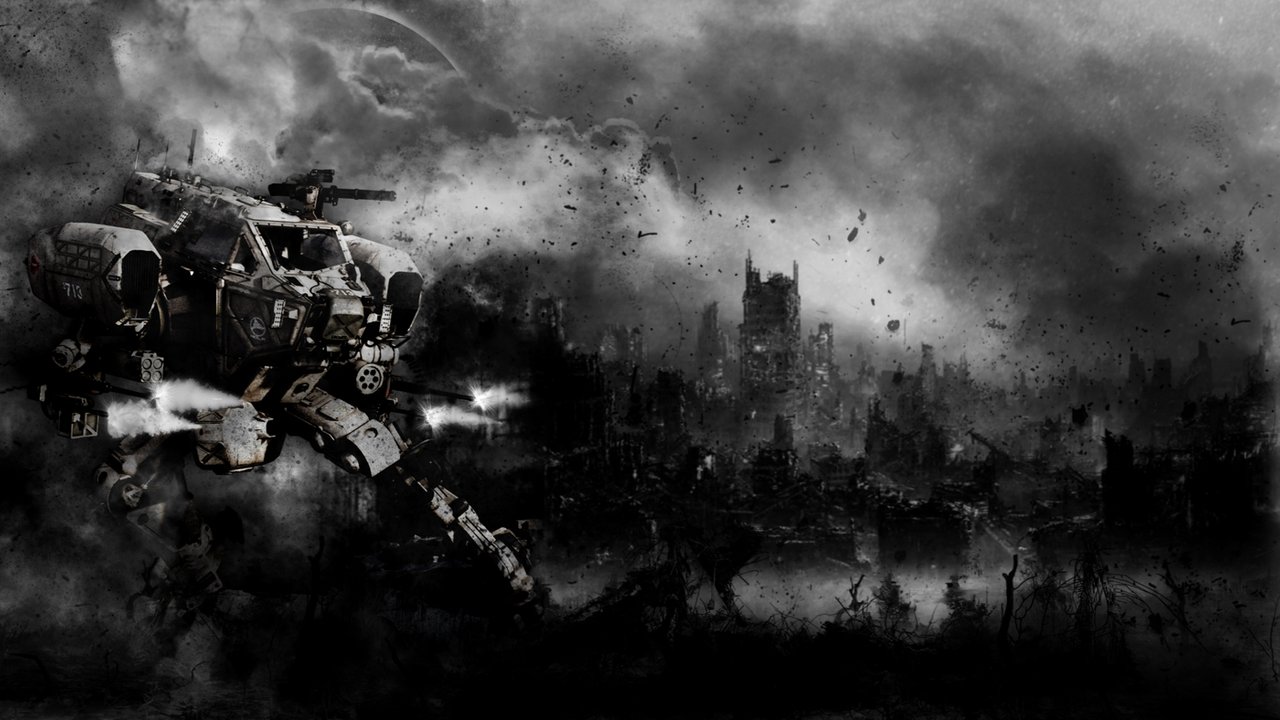 Once expanded, I had a good video sized image for video, so I sent the image to my tablet where I animated the image using an App called,Pixaloop, in order to animate the clouds and add a few effects. I then created a short 2 second animated and exported the small limited version to my computer. I then used a converter to increase the size of the film to 1080 Res. Once done, I put the film into my video editor and duplicated the clip several times, lining up the animations to eliminate seams. I then added in special effects, music, and sound effects that I got from ProductionCrate:
No Copyright/Royalty FREE VFX/SFX/Music Provided By ProductionCrate:
https://bit.ly/2ZBi7RR
The whole process took several days, but I really like how it came out.
And there you have it. Hope you like the image, and thanks for looking. Have a great day!
See more of my work at:
EPIC STORM Official Site: EPIC STORM