Hi all! This one I had a lot of fun animating and finding the right music for the job. An old image, with a breakdown of how it was made below. But before that, here is some info:
FREE No Copyright/Royalty FREE Sound Effects Provided By ProductionCrate:
https://bit.ly/2O8ssiV
Artwork created by Channel Creator (Duty Bound Art / EPIC STORM) All rights reserved.
Find Links To All EPIC STORM Projects & The Tools I Use Daily At:
Official EPIC STORM Site: https://bit.ly/2BAng4J
Duty Bound Merch available at: https://rdbl.co/2VMQ6W7
Support The Channel: https://bit.ly/3iu0I62
If You Like What I'm Up To, Share, Subscribe, And Like! Every little bit helps!
Also like to give a shout out to Tube Buddy: https://bit.ly/2ZGRfzL
If you found this channel on Youtube, it was most likely due to their software. Really helps optimize your channel and videos for organic growth! Gotta FREE version too if you wanna check it out.
Music For This Video Provided By Alexander Nakarada, found on SoundCloud:
Creative Commons BY Attribution License 4, No Copyright Music, Royalty Free, for use in both personal and commercial projects as agreed by artist:
Download At:
https://soundcloud.com/serpentsoundstudios
https://www.serpentsoundstudios.com/musiclicensing
Showcasing The Artist, Alexander Nakarada:
Music: [Jokull] by Alexander Nakarada (www.serpentsoundstudios.com)
Licensed under Creative Commons BY Attribution 4.0 License
http://creativecommons.org/licenses/by/4.0/
Want Copyright/Royalty Free VFX/SFX/MUSIC for your videos?
ProductionCrate: https://bit.ly/2Bu8s7G
NOTE:
Some links provided above are affiliate links that help support this site, other EPIC STORM sites, and the art work created by EPIC STORM/Duty-Bound. If you use any of these links and then make a purchase through them, I will receive a small commission. You do not have to use the links I provide to visit the sites, but my thanks if you do.
Well, this piece gave me a bunch of trouble as I remember. I wanted to create a maritime themed piece, so I thought pirates. Last pirate image I did came out, but I wanted something a little darker... A Sea Witch! That was it! Sooo, I set to work. I went to my trusty DAZ Studio and used some DAZ3D models to create a pirate witch using a zombie texture and a ship model. When both were rendered, I then took the images into my image editor (Pixelmator for MAC) and went to work with a few Photoshop brushes from Deviney, (also on DAZ3D).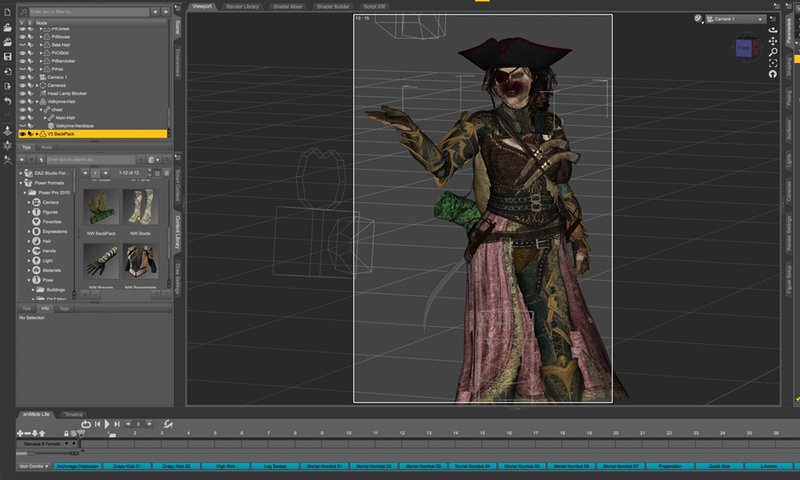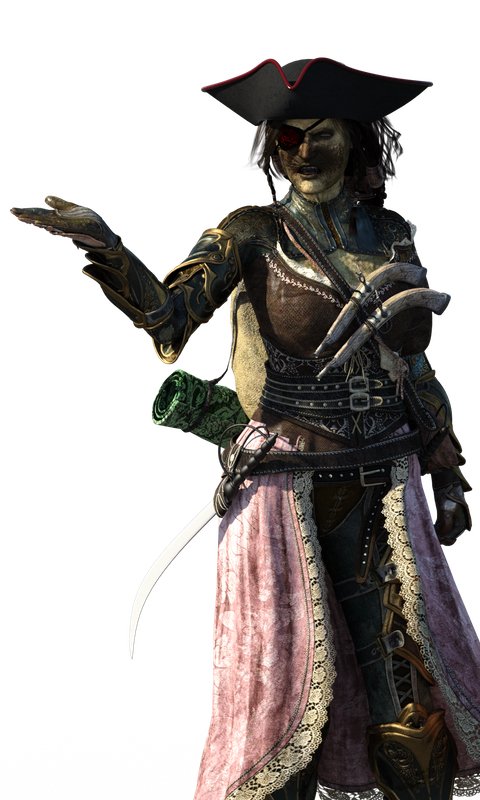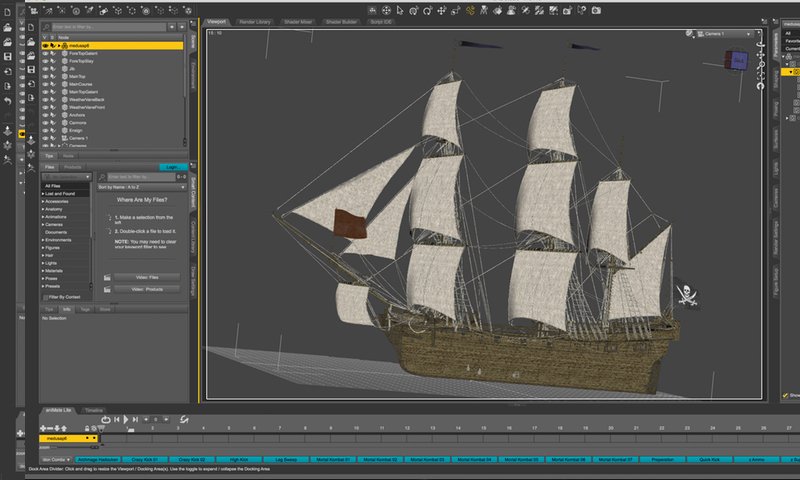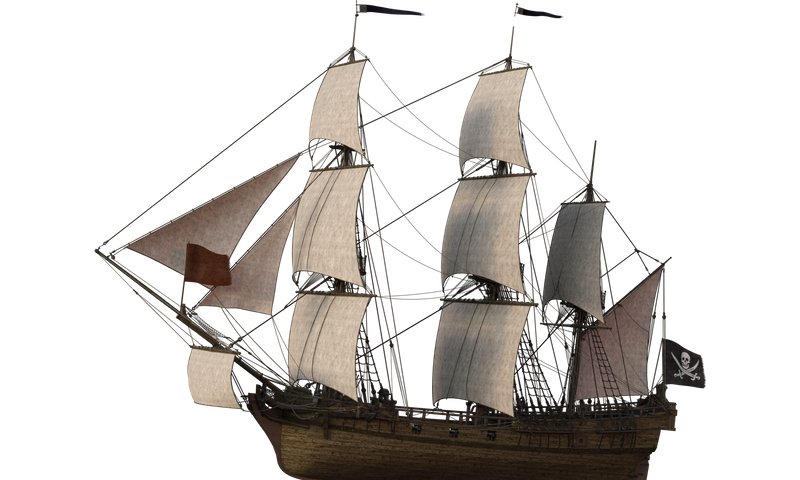 What came out was a mess.....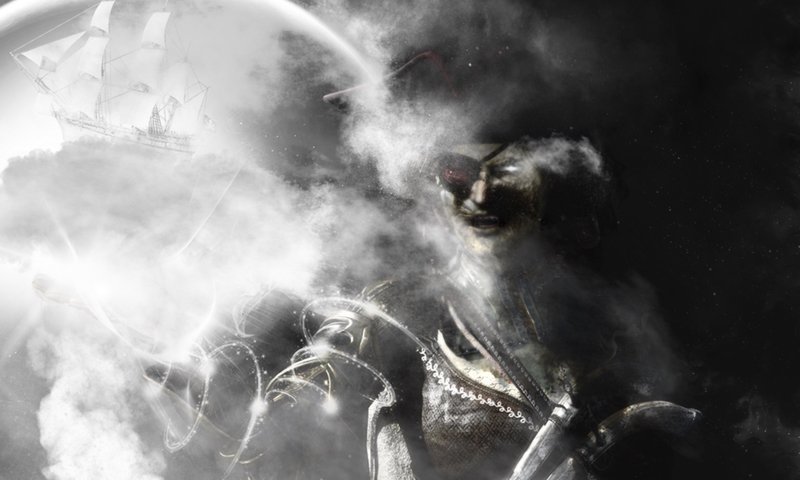 The face just looked awful in the way the image was being presented. I couldn't fix no matter how many layers I made or how many adjustments I made to those layers. Sooo, off to DAZ Studio again to create the pirate woman below....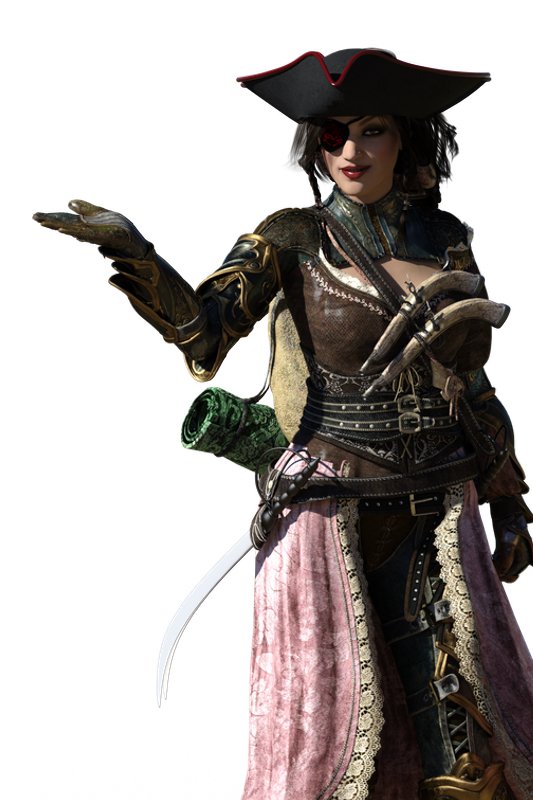 Nope! Again, the colour, the texture, something was way off. By this time we are at around mistake number 54. I thought about scrapping the project, then it hit me! Combine them stupid! Also, I decided to remove some colour, to make the face look like the white powder makeup used in the 16-17th century, or there abouts, with the bright red lips. After several tries.... this is what I got. Here is a gif below to show the process, followed by the full image.... "The Sea Witch"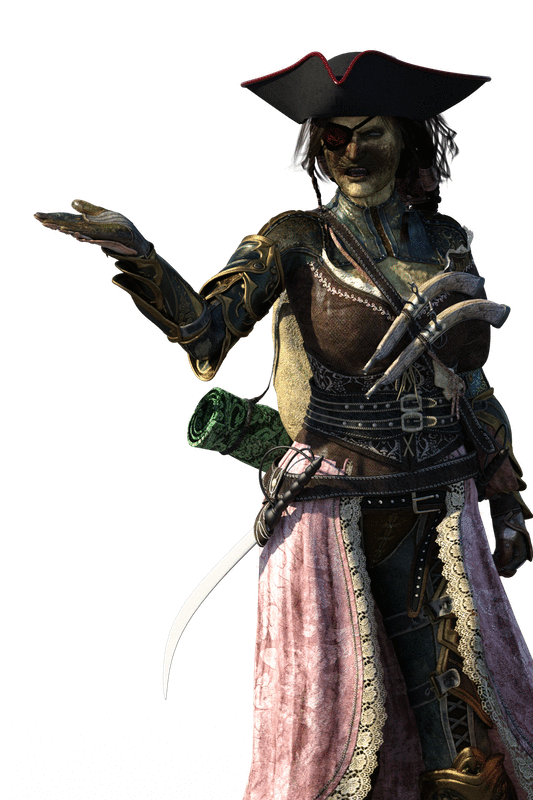 And here is the final version: See, mistakes can be good.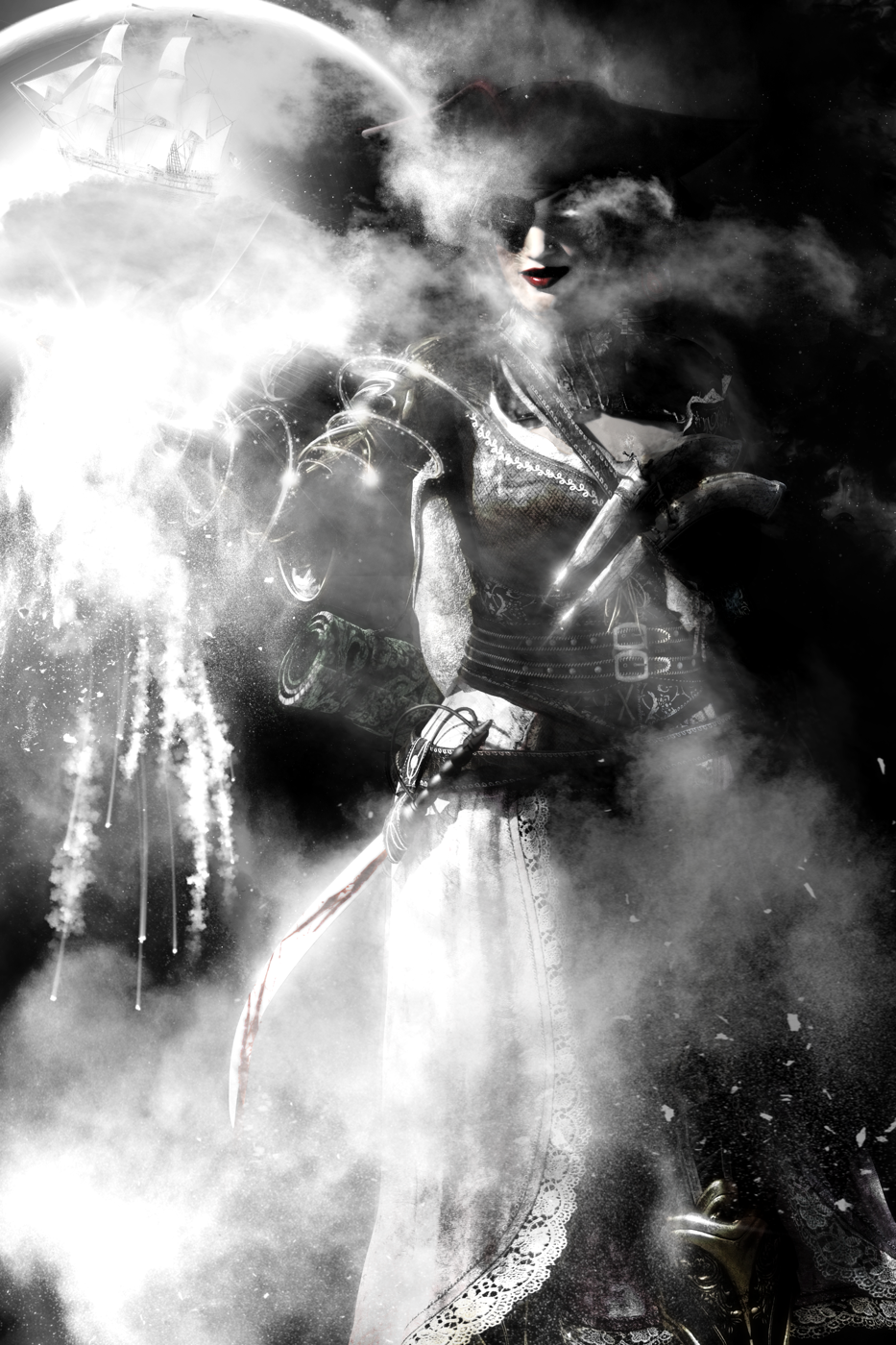 This was my first creation, but then I needed to expand in order to animate. Here is the expanded version: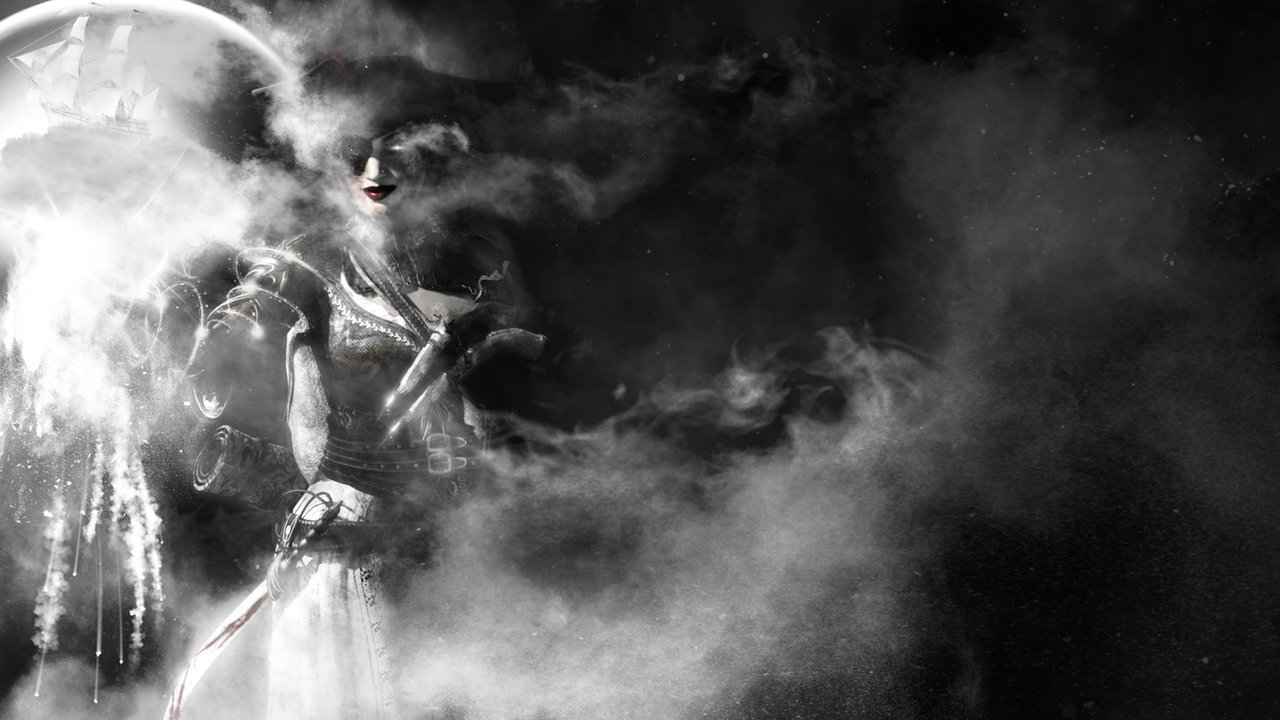 Once expanded, I had a good video sized image for video, so I sent the image to my tablet where I animated the image using an App called,Pixaloop, in order to animate the clouds and add a few effects. I then created a short 2 second animated and exported the small limited version to my computer. I then used a converter to increase the size of the film to 1080 Res. Once done, I put the film into my video editor and duplicated the clip several times, lining up the animations to eliminate seams. I then added in music and a few sound effects that I got from ProductionCrate:
No Copyright/Royalty FREE SFX Provided By ProductionCrate:
https://bit.ly/2ZBi7RR
The whole process took several days, but I really like how it came out.
And there you have it. Hope you like the image, and thanks for looking. Have a great day!
See more of my work at:
EPIC STORM Official Site: EPIC STORM
Thanks for looking, comments are always welcome, and have a great day!