Hello steemits, how have you all been. Lately I've had a lot in mind and the art i just made portray my state of mind presently. Its a drawing of a woman sitting down, legs crossed and with her face buried in between her thighs. Its my first time drawing on a black sketchbook.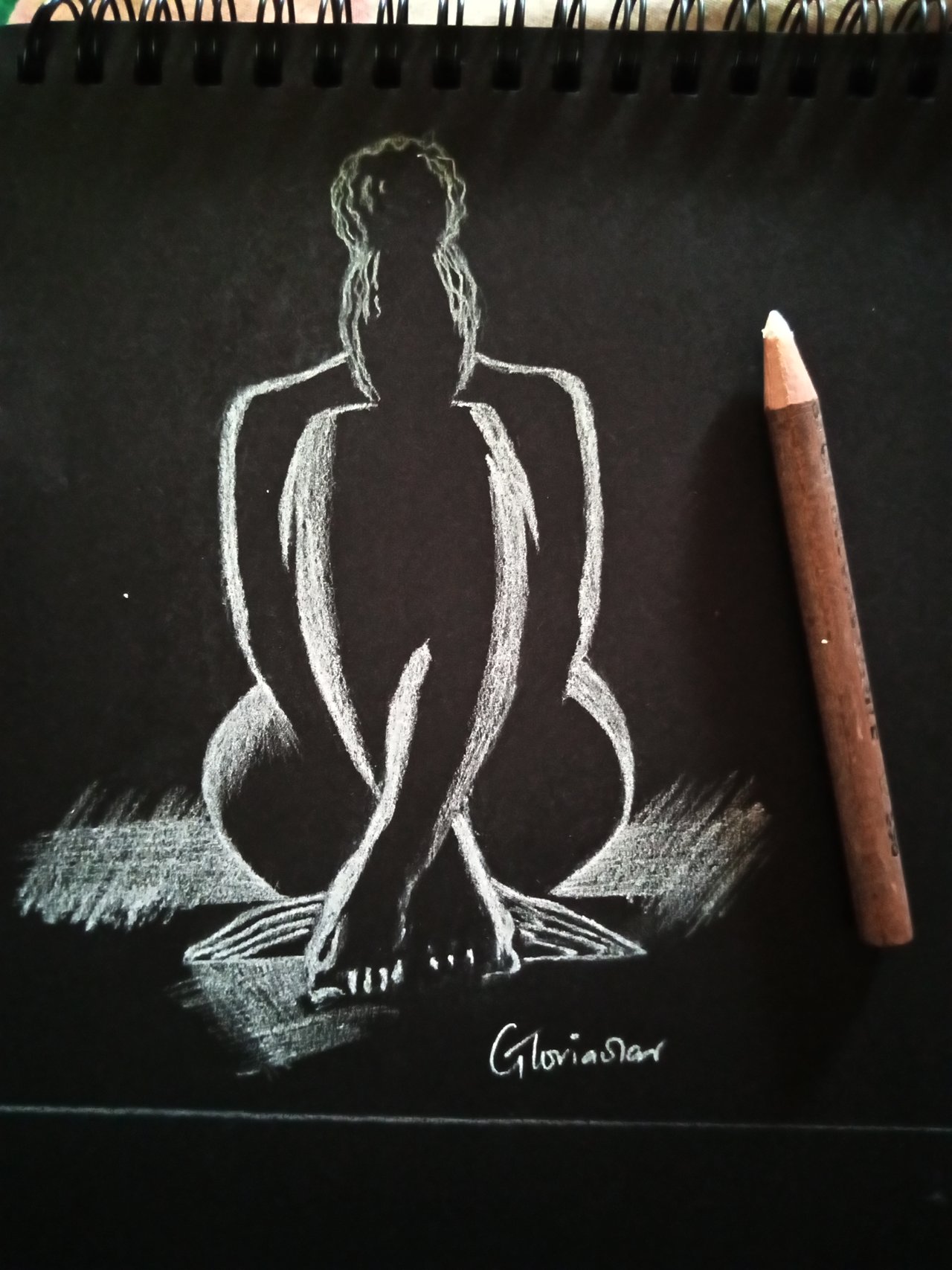 ---
MATERIALS USED
Black sketchbook
White charcoal pencil
PROCESS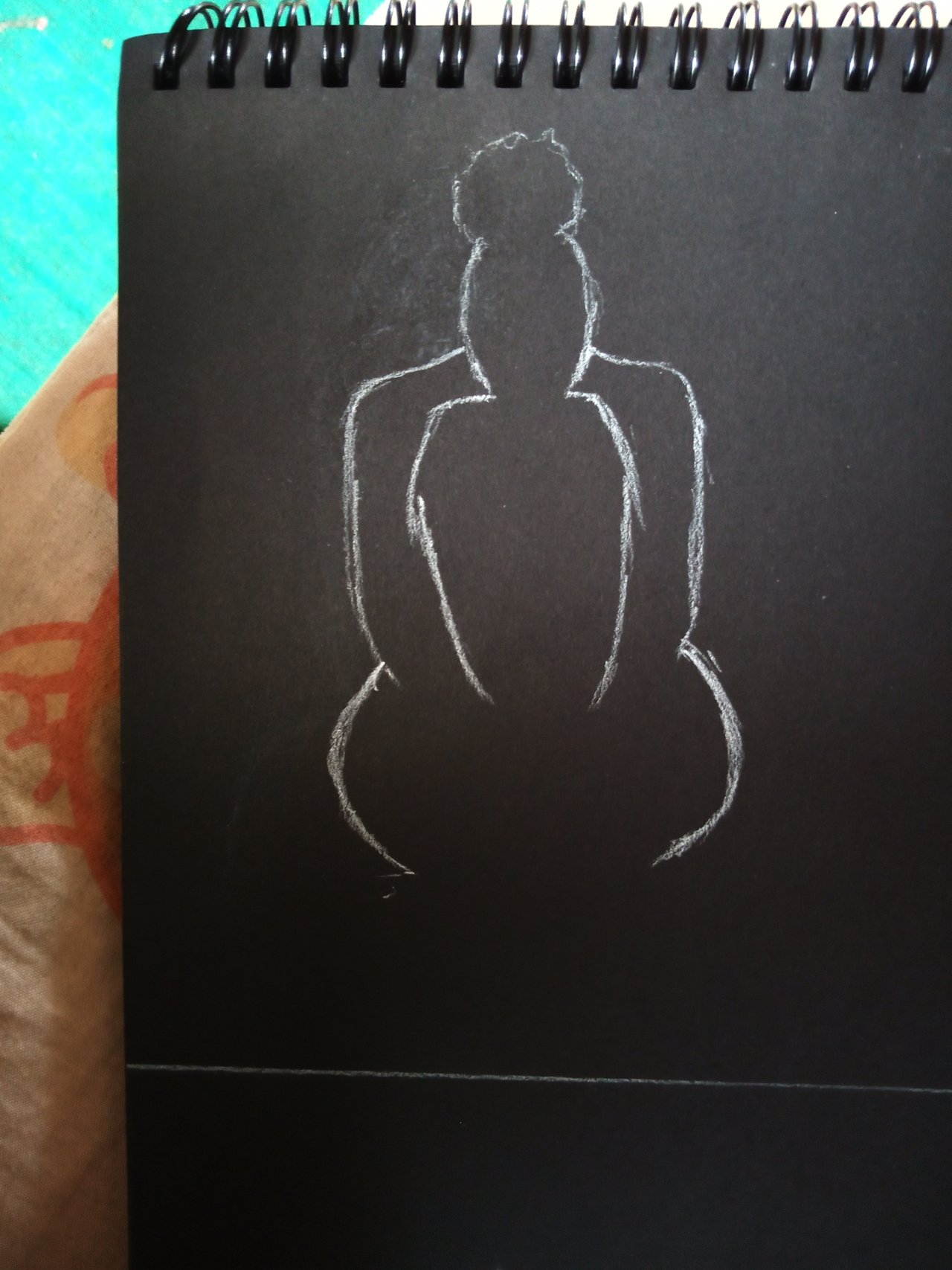 ---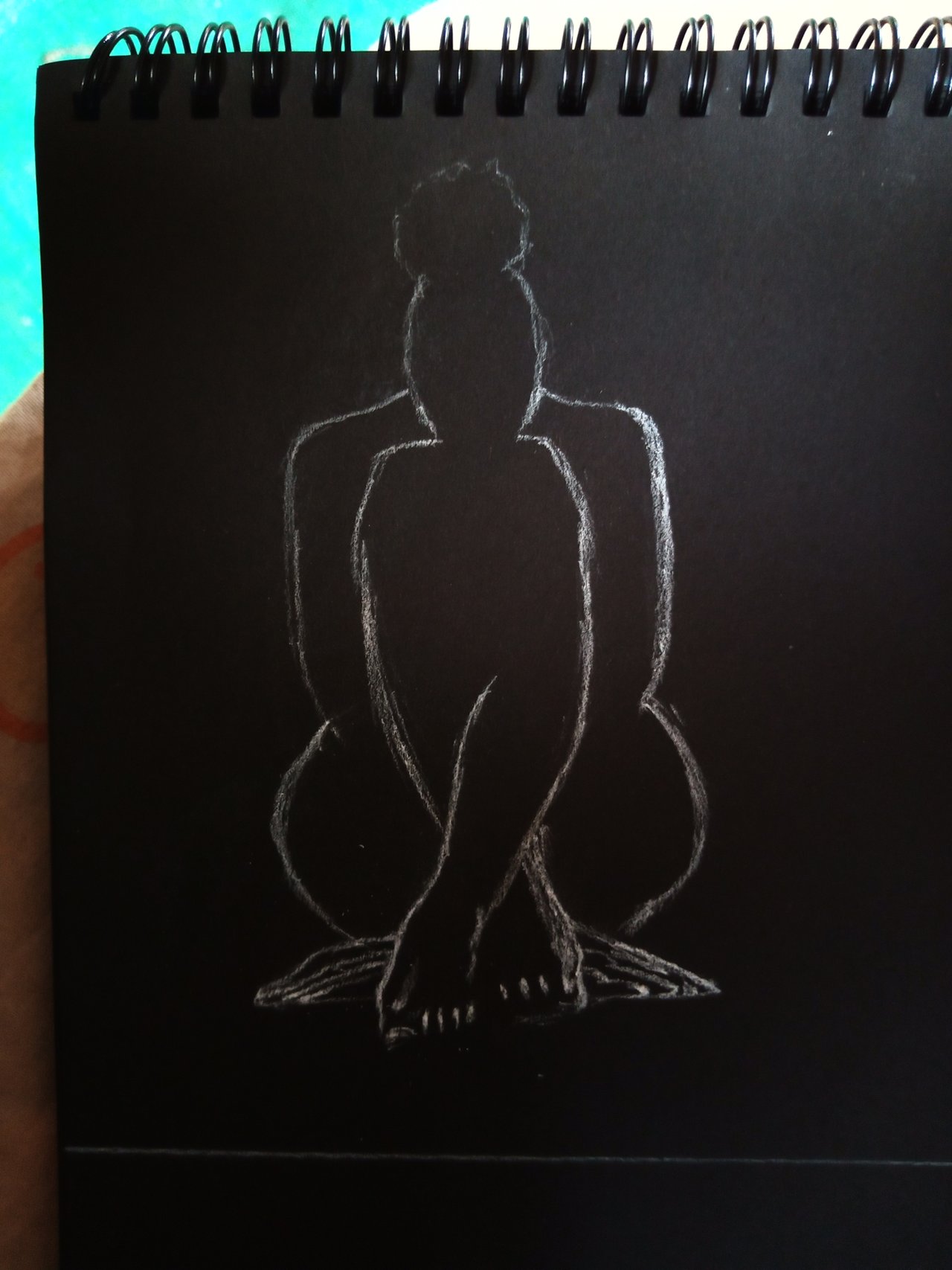 ---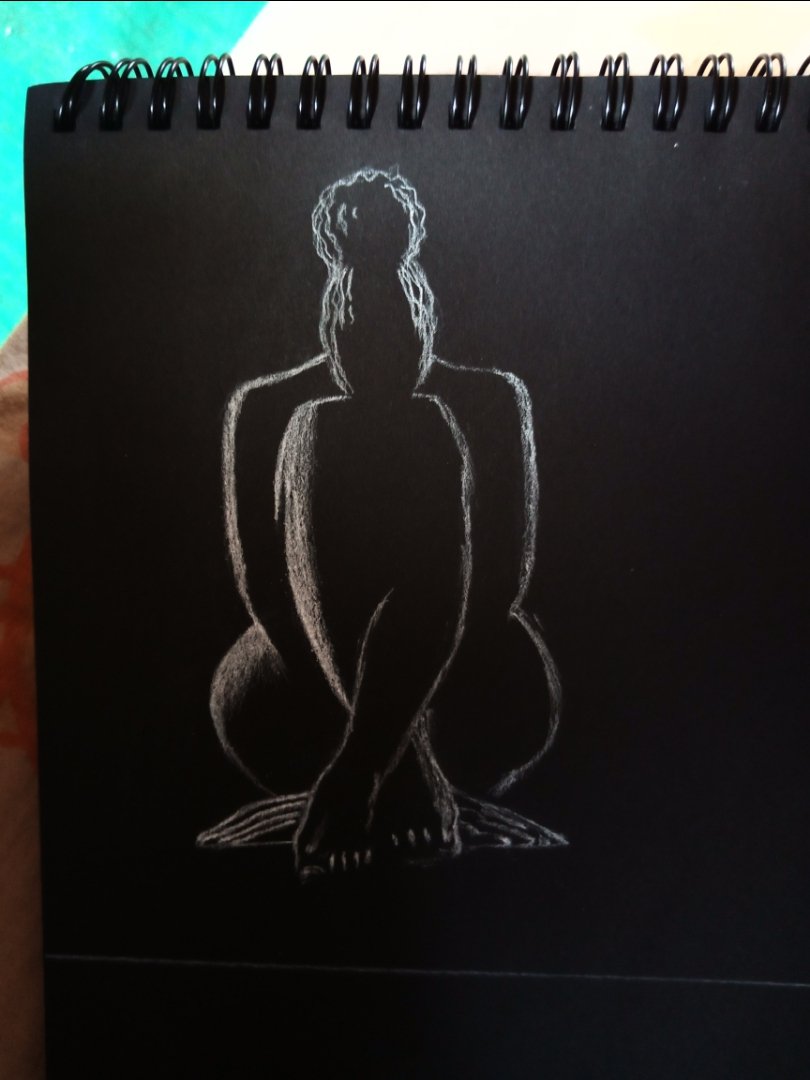 ---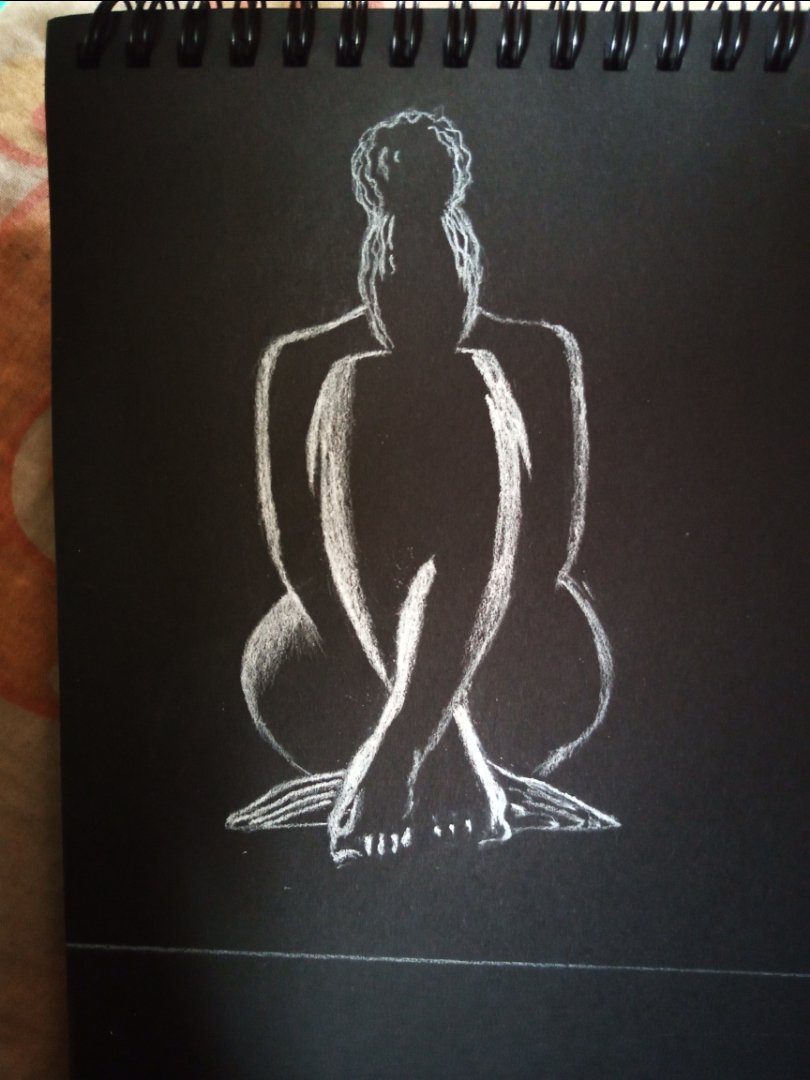 ---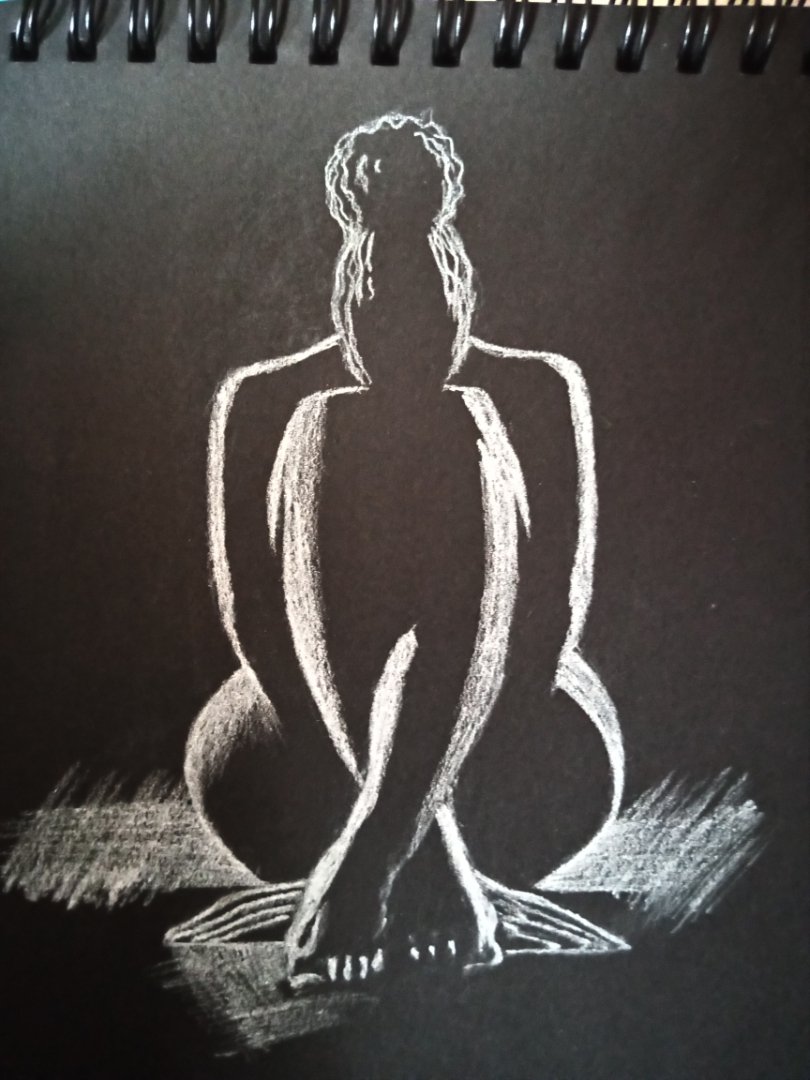 ---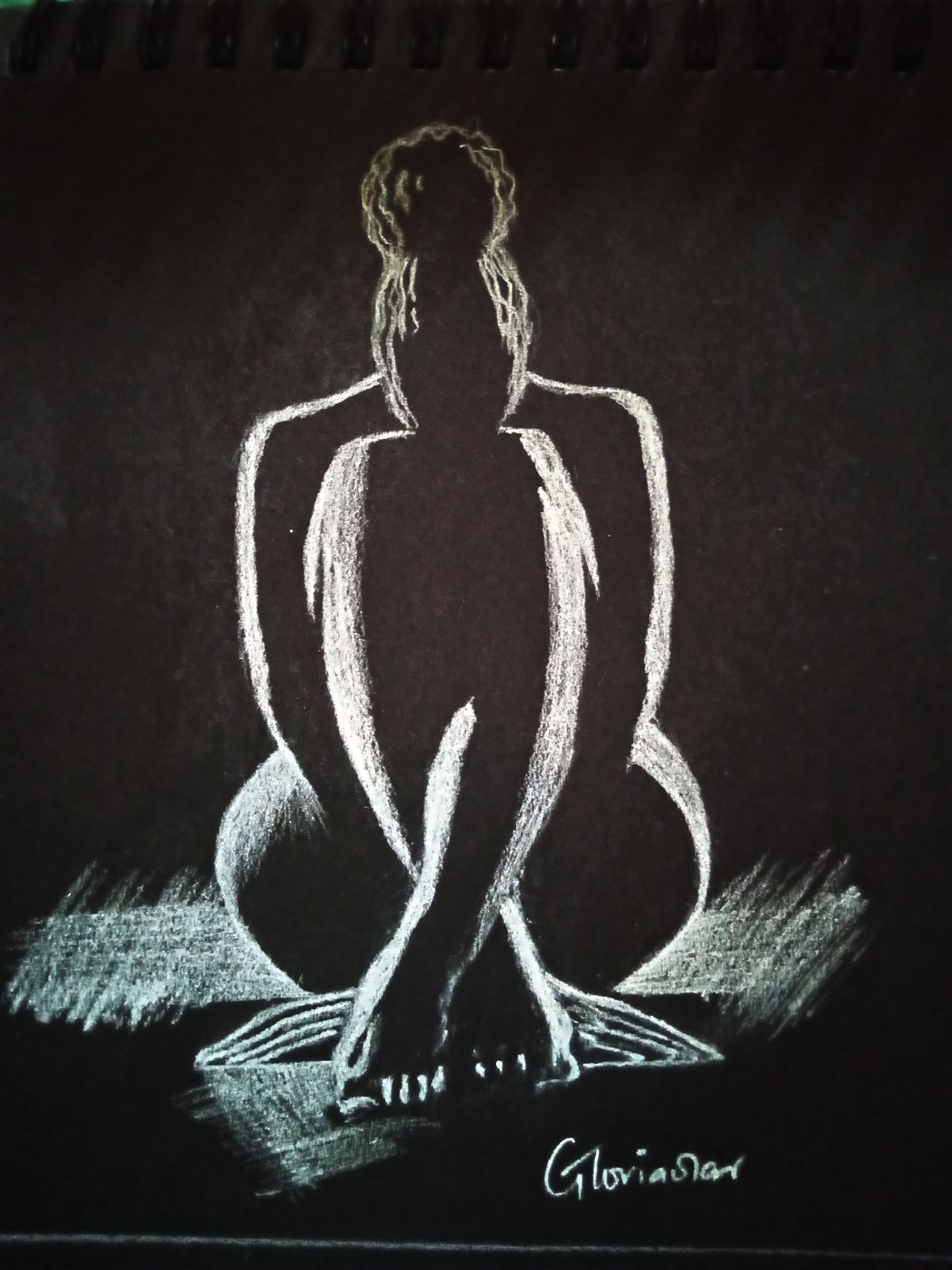 ---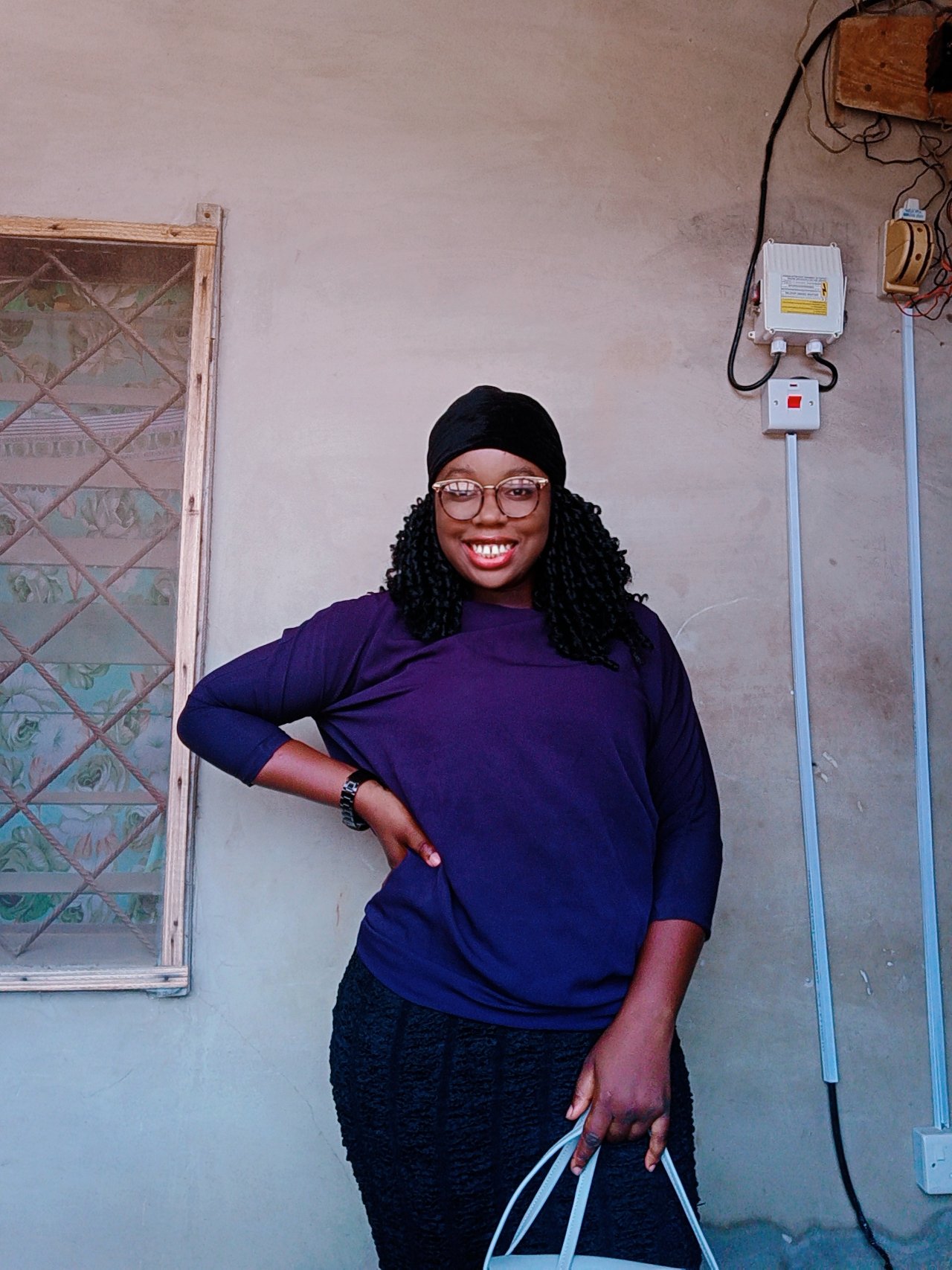 ---
Took the picture above before going out today so I decide to share it here. 🙈🙈🙈
Thanks for viewing my blog and have a wonderful day.