About one hour north of Lisbon is Caldas da Rainha located. In the center of this beautiful city is the Dom Carlos I Park. Though a dear friend I got the chance to light paint in one of the most interesting parks during the night. Getting extra lucky I had best conditions for Light Painting.
You never know what the night has to offer you. At 8pm the lights of the park were shut off and two wonderful white Lusitano horses were available for a shooting. This amazing chance I could never let pass.
Yet i felt really under pressure. So many people moved mountains for me to light paint. The night unfolded and more and more people showed up to join 'the project'. Friends of friends came and brought wine and pizza and lots of smiles. I felt an overwhelming feeling of welcome. Thank you Caldas!
The main photo is 18 seconds single exposure taken at ISO 100. At first the horse would pass by and i would first point a flash light at the horse and then switch the torch off and use a studio flash to freeze the action. Then let the horse leave the frame. After that i would run around and light up the trees and the ruins in the background. The building is very famous so everyone in the city knows it so it had to become a feature in the photo.
Interesting side fact: The first photos did not look so dynamic because the horse would not bounce nor create the nice wave shape. It would simply create a straight line. Only after me pointing this out to the rider, he made the horse change the way it moved so I get to see the wonderful wave. So that is not how the horse was normally moving forward. But only with the wave the image would look really interesting.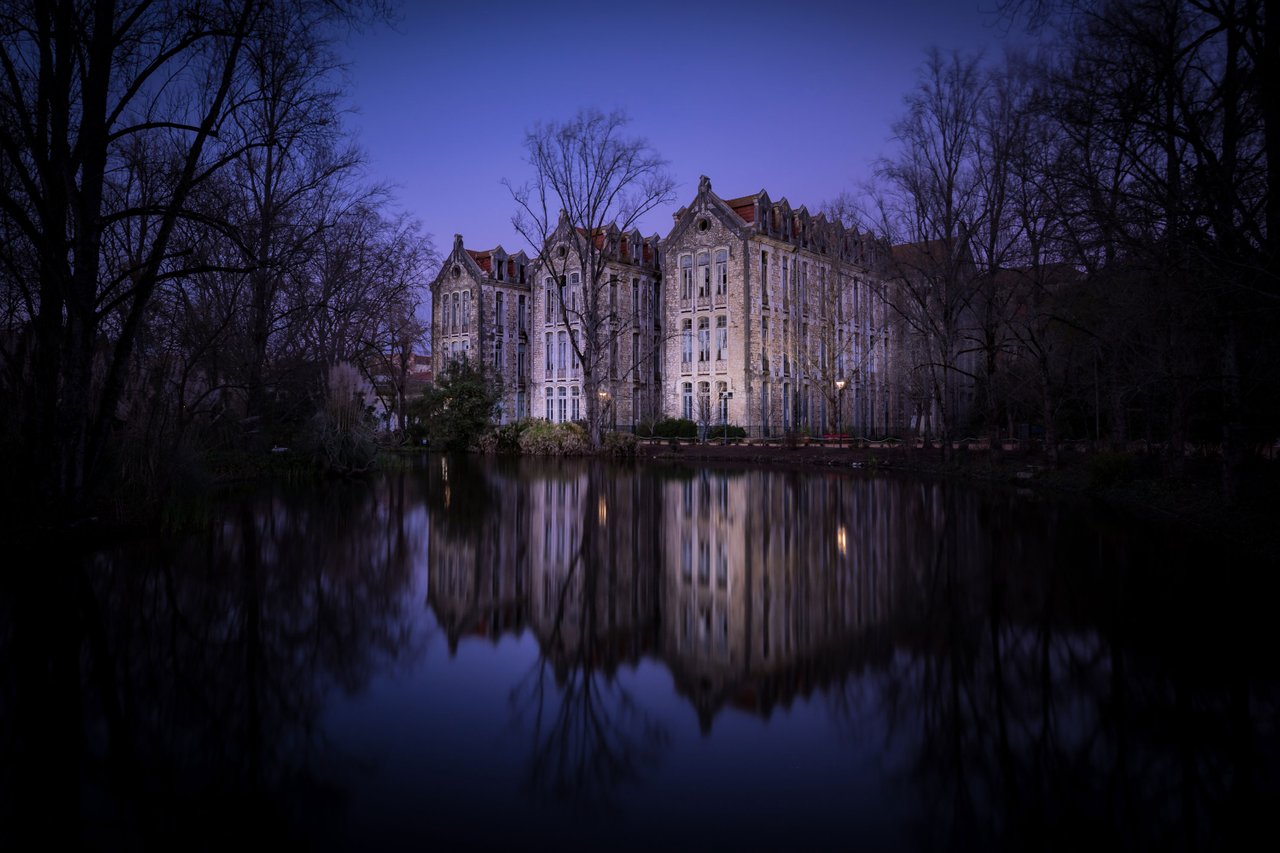 The main picture was later used for a promotion of the Festival Oeste Lusitano 2017 which took place in this very park. During the night we also created another shot that became part the program cover. Something I am proud of.
---
Glad you found your way to my gallery.
For more of this kind of art look for my pages: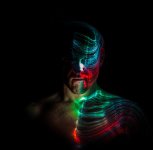 Gunnar Heilmann Photogrpahy
My Website
My YouTube channel
My Facebook Page
My Instagram Feed