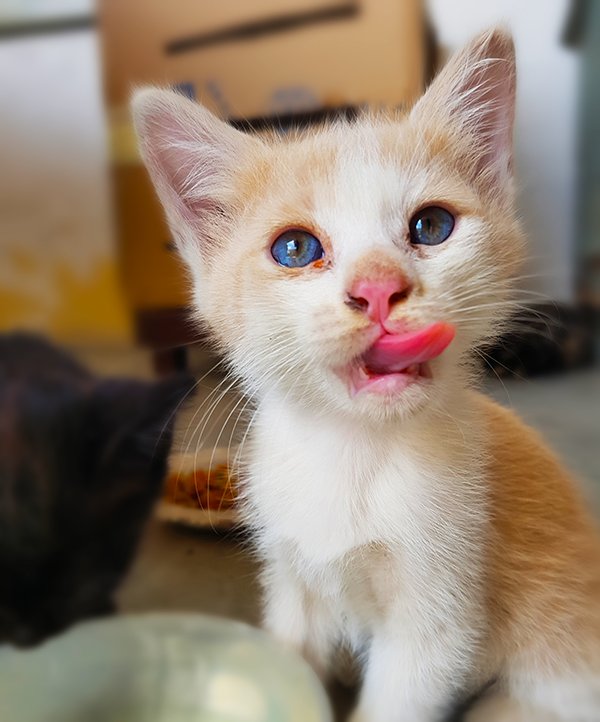 Thanks to @neoxian-city for this contest, I can finally digged out some of my cute kittens' photos collections that I have from a while ago. They were babies from a stray cat who gave birth in a corner of our car porch. We were unable to keep them due to allergy but we keep them until they are big enough to be adopted.
We called her "Cerah", means Bright in English. She is the sunshine among others, always energetic and playful.
Captured this when they were having some water after their meals. Love the tongue sticking, which is hard to capture actually... So cute!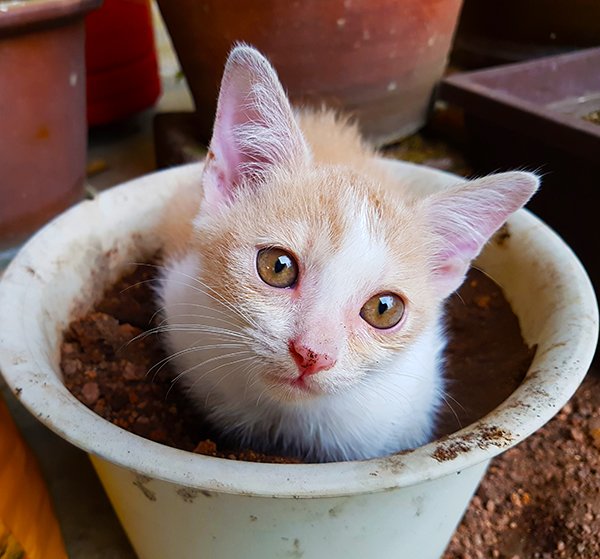 This was her again, after taken her bath within a few minutes she already jumped into one of the flower pot that she likes to take her dung with!
See how naughty she is, after the bath she is so clean but now look at her nose is dirty again... Making us clean her up again.
It is a joy to look back on these photos again, remembering how many fun times we had with them. Thanks to @neoxian-city for this contest, else I would not have the chance to share this fantastic moment with you all. Thank you.

为了参加这一次 @neoxian-city 举办的摄影竞赛,我又开始翻找旧照。找出以前代养的几只初生弃猫,回忆下它们当初可爱的情景。
"小明亮"是她的名字,因为她的毛发会发亮!她是个小调皮,表情多多,可是又带给了我们很多的欢乐
选了这两张她调皮的照片来参赛,一是伸出舌头的经典照。第二是好玩的她,洗完澡后又跳进家里的花盆玩泥土,搞得满身脏兮兮,真拿她没办法。
希望大家看了也会像我那样,嘴角微扬,渐渐的微笑了起来。

All photos were taken with my Samsung Galaxy S7 Edge phone camera. Location is our home in Klang, Malaysia.

Thank you for stopping by, this is a place where I can share the things I enjoy in life, art, gardening, nature, foods. This is why my divider above are filled with all the different kind of icons that I love doing. I hope you enjoy my post so far, leave me a comment if you like.
谢谢您的到访,这里是个我可以分享关于我所喜爱的生活,包括艺术,园艺,大自然,食物等等的地方。 这就是为什么我上面的页脚全都是我喜欢做的不同类型的图标。 我希望您喜欢我的帖子,如果您喜欢,不妨留下您的评语。
Proud Member of:

Proud curator and editor of #cn-malaysia